To get in touch regarding brand partnerships, media trips, sponsored posts or hotel stays or more please email WeAreCollinCounty@gmail.com

First things first . . .
I want to help you so please be aware I have 2 FREE options.
Here's the first one: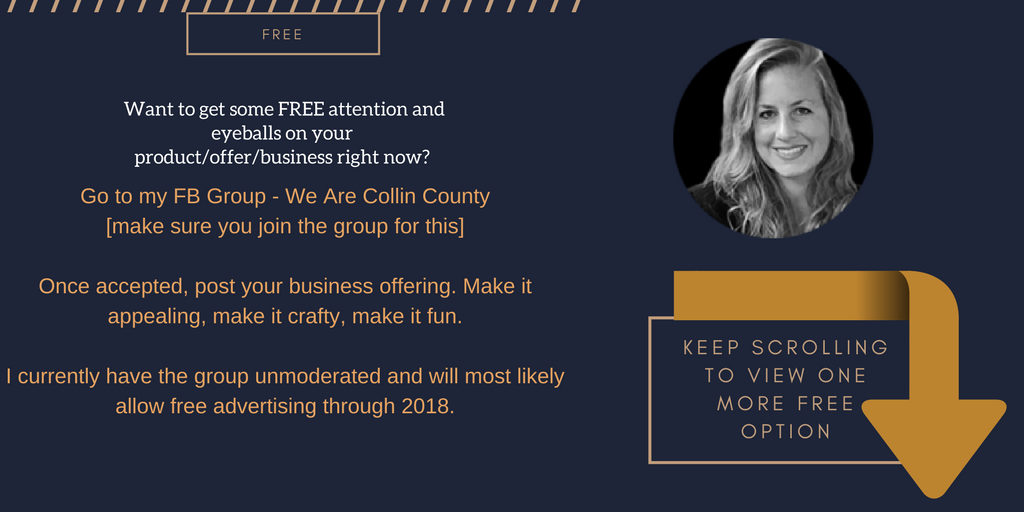 Here's the link to the group – We Are Collin County facebook group 
(please make sure you are in the group and not writing on the page wall.  Page wall post will be marked as spam and deleted)
LET'S COLLABORATE
(please read HOW I WORK below before requesting a coffee with me, love ya)
-As an Influencer I love attending events across the metroplex from hotel openings, restaurant openings, business conferences and more.
-Sponsored Blog Posts (see link below)
-Becca's List inclusion (see below)
-Content Creation
-Social Media Consultation
-Guest Posts
-Press + Media Trips
-Event Coverage
-Job postings
-Live Speaking
-Workshops
-Online Reviews
-Social media, marketing and blog consultations (see below)
…. and many more! Don't see what you're looking for? Contact me, Becca: WeAreCollinCounty@gmail.com
 Some of the brands I've Worked with…

Been featured in:

Who am I?
I'm Becca Niederkrom and I am not only a digital marketing consultant, speaker and blogger . . . I'm a practitioner. I've been in the Marketing trenches for years with my own businesses and projects. I have spent thousands of hours and dollars learning and executing both new and traditional strategies to increase revenue.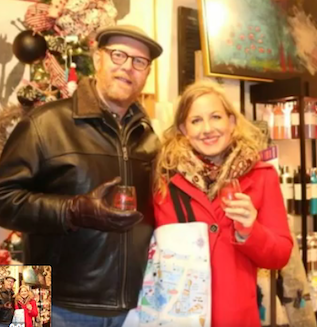 I spend my days adventuring through Collin County and sharing my pics and helping local  business owners obtain multiple leads/customers per day through the power of Facebook, Pinterest, LinkedIn and all those other online platforms (just reach out if you need some help)
I've helped businesses in technology, AV, senior care, local businesses, the restaurant industry, tutors, artists, brokers, solopreneuers, schools, commerce, real estate and more. I've also been hired to speak around the globe at businesses like MasterCard in Sao Paolo Brazil to Luxxotica in Maui, Tory Burch, Hasbro, Biotech firms, Thomson Reuters, SunTrust, multiple residential developers and commercial developers.  I've never seen things move at a faster pace in my life.  Business and Marketing are fun but if you don't have help getting the word out in a "world of mouth" place you'll end up spinning your wheels and throwing dollars at traditional media.
If you are reading this . . .
You probably have a business in the Dallas, Mckinney, Plano, Frisco, Allen, Rockwall, Carrollton, area (or one of the other fast growing cities here in the metroplex).
---
How I work:
We can chat through email or schedule a call through my scheduler to discuss your options.  If you need a marketing consultation, review or want to "meet for coffee", I will request that you schedule a consulting session.  I want to help you and have a system to do that efficiently for both you and my business.  Thanks for understanding.
---
2 of the most popular ways I can advertise for you are with my email newsletter or a sponsored blog post:
#1
Each FRIDAY I send out Becca's List and for $13 you can be listed on my Email Newsletter

#2

Content is the currency, telling stories is the winning strategy.
I offer blog posts to some businesses that qualify.  You can see more here
Consulting Needed?
  ———————————————————-
Want to schedule a call?  Click here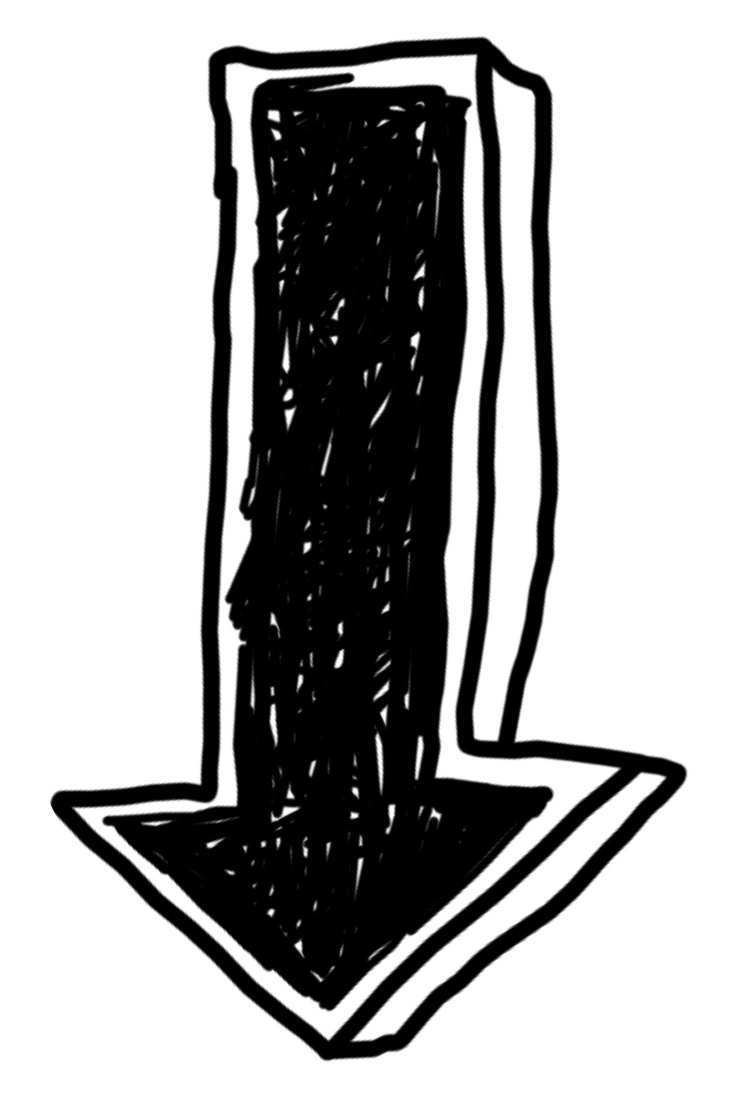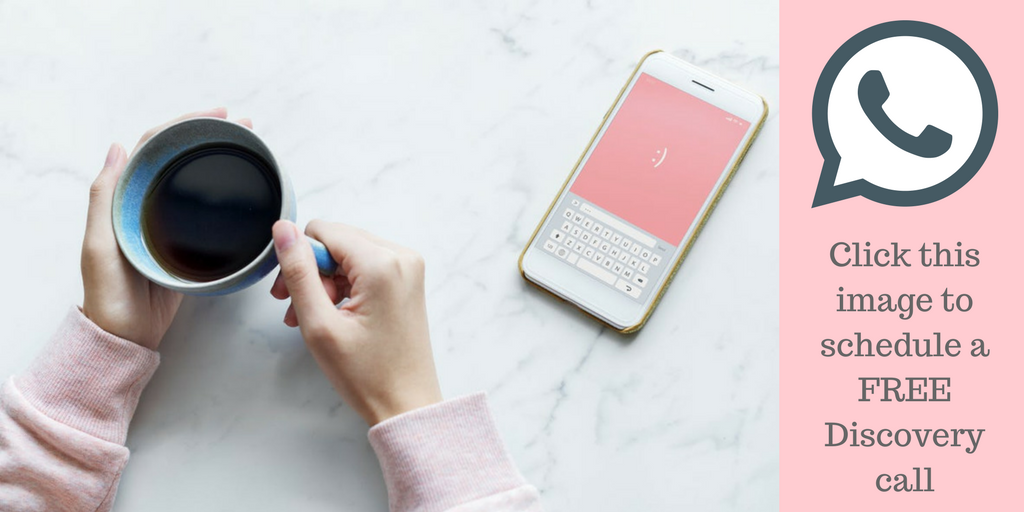 Chat over coffee? My days are pretty full so I rarely can meet for a quick coffee. However, I occasionally have time on Wednesday mornings in downtown McKinney around 9:30. Email me. WeAreCollinCounty@gmail.com
Consulting Session needed?
I recommend a minimum of one hour. However, if you need to "pick my brain" or "review some ideas", you can book a quick 30-minute call. Invoice sent after it is scheduled to confirm appointment.
You can choose (1) or (2) of the 30-minute sessions here. I conduct most consulting via phone or Skype. After scheduling, I'll send an invoice to be paid prior to session. If you are in need of more marketing support for your sponsored post or project, I will refer you to a consulting session.
—————————————————————————————————
*I reserve the right to only write about products, services, events that are authentic to myself and my brand. I work with very few companies as I put my emphasis on consulting, merch and affiliate marketing.