With so many restaurants in Collin County, I found it necessary to mention some more places that might be a little more hidden, a little more unassuming, but just as appetizing. I think we can all agree there is nothing better than finding that hidden gem in our county that is independently owned.   Here are 8 of what I believe are some of the best hole-in-the-wall restaurants to try in Collin County.
#1 Thai88 This Thai restaurant housed in a former froyo joint is delicious, affordable and easily accessible off I-75. My husband says its the best Pad Thai in the county!
#2 Napoli's If you live in Plano or Wylie and you haven't been to one of the many Napoli's locations then you should be ashamed  =)  Go now! Something to note – its BYOB!
#3 Taste of Home Right off of Wylie's main street is this charming Victorian home with homemade meals and sweets.  Its a great date place to take your significant other.
#4 Poor Richard's This restaurant literally started out as a hole in the wall, teeny tiny.  Its since expanded (and expanded my waist) to a huge and still packed Cafe for those looking for a hearty breakfast or lunch.  Its in East Plano off of Ave K and Park Blvd.  You'll love the personable hostess, your lovely waitress and the owner himself . . and of course, the food.
#5 Covino's Covino's is one of those awesome hole-in-the-wall restaurants I almost hesitate to review simply because I want to keep it the hidden gem that it is. Fact is, it's great home-style Italian restaurant tucked in the SW corner of Independence and Park Blvd in Plano.  Its a piece of NYC here in Texas. I even added it the Plano map here (click on the pic for the entire Texas collection)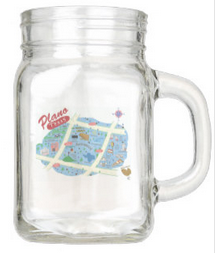 #6 Ye Olde Butcher Shoppe As your driving thru downtown Plano you may be taking a look at all the shops and cafes and then as soon as you leave the brick-paved streets you might stop looking.  Don't stop looking and directing your driver to pull over in the small strip mall on the North side of 15th street as soon as you leave the downtown district.  You will find the best butcher in town (and the best breakfast and lunch specials)
#7 Cotton Gin Cafe If you haven't noticed, Collin County is busting at the seams and has put Prosper on the map.  Haven't been yet?  Go take a drive and then pop into this home style cafe and take a bite out of their brisket sandwich and wash it down with some sopapilla cheesecake.
#8 Lucy's Celina is not only home to the next big balloon festival but also home to Lucy's on the Square. Their dessert menu starts with a Menu of pies.  I like it.  A lot.
(and here is the book I use to make my own)

Did I miss your favorite hole in the wall?
If so, tell me all about it!
And if you LOVE coffee, and you find yourself enjoying an awesome coffee house (or 10) like myself, you might like this (click the pic):
Love Conversations Coffee in Wylie and of course filter(ed) in downtown McKinney! And just so many more!!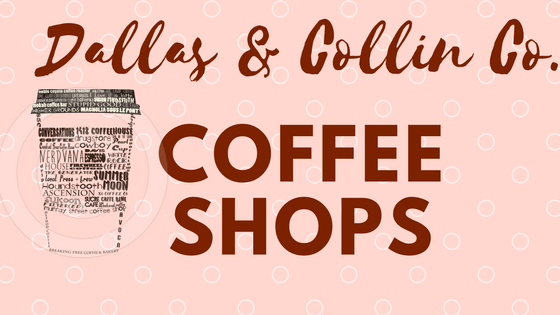 Also if you and/or your Man love beer, then maybe the TX Beer collection is your thing! My hubby and I love coffee and beer!  And yes! You will see some of our favorites like Franconia, Tupps, Shiner and more that you have probably visited in North Texas (and outside of the area as well).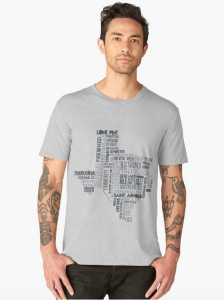 One more thing . . .
Come hang out on Facebook to chat about all the adventures around Collin County and beyond – I'd love to hear from you!