Disclosure of Material Connection: Some of the links in this post may be "affiliate links." This means if you click on the link and purchase an item, I will receive an affiliate commission. Disclosure in accordance with the Federal Trade Commission's 16 CF.
Coffee is my partner in life.
I mean, when I wake up in the morning, knowing I can have that cup of coffee gets me right out of bed. As a matter of fact, I turned the bar in our home into a coffee bar – although the hubby still keeps plenty of Jack Daniels Honey Whiskey bottles hanging out so I can't take over the whole thing.
The BEST Coffee Shops Dallas
Once I have consumed my entire cup of coffee or 2  and become somewhat "functioning", I can decide on which cafe to visit that day to cowork or where I might just totally chill in the bliss of all things coffee and coffee shops.
Sometimes my husband will offer to go out and grab a coffee for me, and as much as I appreciate his offer (I really, really do), I would miss the best part of the coffee experience ?? the coffee shop itself. The buzz, the chatter, the ambience . . it gets me going and blogging/marketing/video editing or whatever I'm up to that day.  After a couple cups of joe, I feel like my goal becomes complete world domination. You know what I mean?
(btw, this is what that coffee shop chatter sounds like — check out this free app called Coffitivity HERE, I love playing this at home)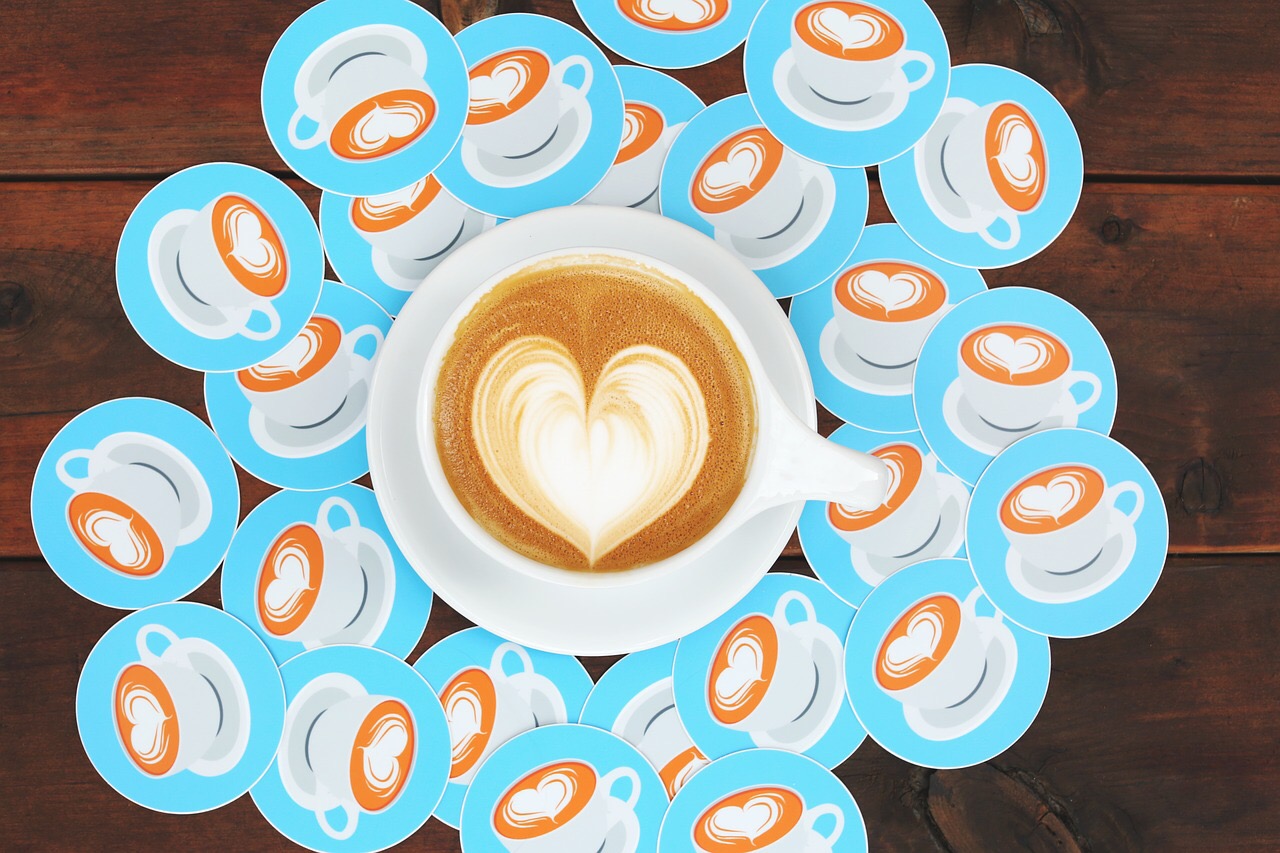 Scroll through these coffee houses and be sure to tell me if you have a fave OR which one you must pop into ASAP. Oh, and about halfway down, you'll see the new Dallas Coffee collection of tees + more that I designed. In August I had surgery to recover from my long bout of anemia and I am hoping that the new few months bring my new life! During the past few years+, coffee and coffee shops were my survival in order to keep my life going, working and juggling multiple projects. My Collection is definitely my ode to coffee and all the shops that kept me full of life. Anyway, I hope you LOVE it!
Stupid Good Coffee
Unlike Stupid Good Beer, Stupid Good Coffee won't actually make you stupid, and might actually make you more alert and responsive! Pacific Place, 1910 Pacific Ave #2060, Dallas, TX 75201
Hands + Rose
Yes, they do make a lavender latte. 1350 Manufacturing St #111, Dallas, TX 75207
Urban Blend Coffee Co.
805 Elm Street, West End DART Station, Dallas, TX 75202
Crooked Tree Coffee House
Locally roasted organic coffee, breakfast pastries & sandwiches set in a homey old house with WiFi. 2414 Routh St, Dallas, TX 75201
Love this adorable pic of Bryn Warren (click the pic to follow her on Insta)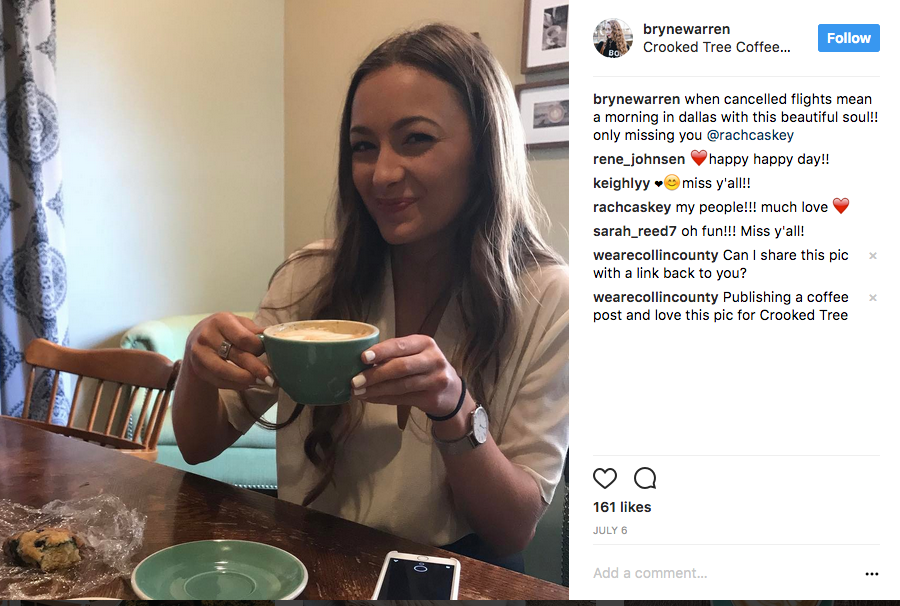 Snug on the Square
My fave spot is the cozy loft upstairs! 109 N Kentucky St, McKinney, TX 75069
Firewheel Coffee
Try the Snickerdoodle or ask for a recommendation from these amazing baristas. They serve Crimson Cup coffee (which is the Mercedes of coffee) AND they were also a part of our Coffee Giveaway! I love this place! 3003 President George Bush Turnpike #600, Garland, TX 75040
Weekend Coffee
Inside the gorgeous and fabulous Joule hotel. I may not be able to scrape together enough to stay overnight at this hotel but I can scrape together some change for an awesome cup of joe and chilling in the lobby. 1511 Commerce St, Dallas, TX 75201
Click thru the pic to follow the yummy Local Sugar Dallas  =)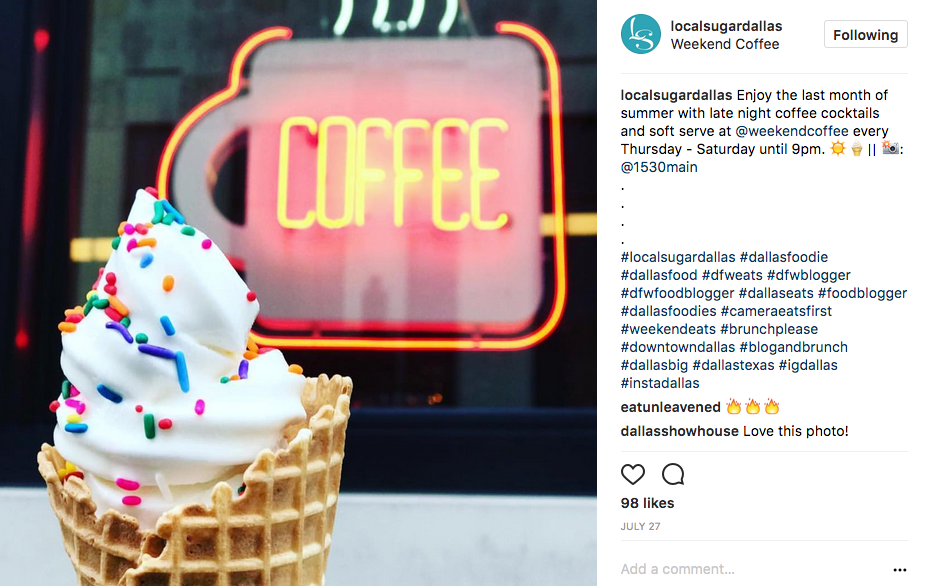 Method Coffee
1623 N Hall St, Dallas, TX 75204
The Wild Detectives
Adorable and super hipster. 😉 314 W Eighth St, Dallas, TX 75208
[pin for later y'all]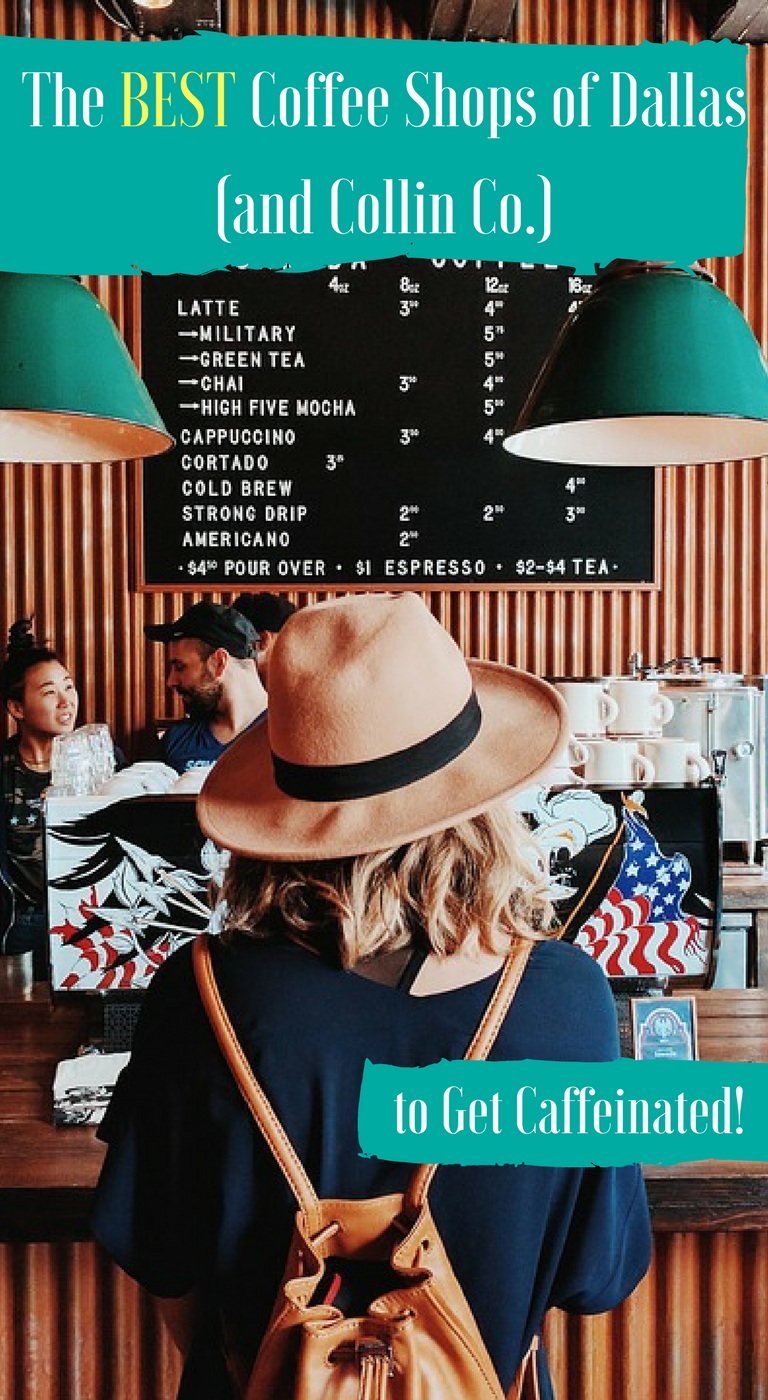 Ground Up Coffee
This is a must-stop if you are up in Celina! Or passing through for a weekend drive. Another coffee shop that participates in my Daylight Savings Coffee Giveaway!  2750 S Preston Rd #102, Celina, TX 75009
Breaking Free Coffee & Bakery
This cute cafe is run by all volunteers way up North in Anna Texas.
Shoemaker & Hardt
A staple of downtown Wylie! This cafe meets adorable boutique makes my fave iced beverage – the Iced Milky Way.  Is soon good. They were also a generous participant in my Daylight Savings Coffee Giveaway! I love spreading the news about this awesome place. 105 N Ballard Ave, Wylie, TX 75098
Coffeehouse Cafe
The coffee is the BEST! And their menu is even better. I love this gem off of Frankford Road.  Go check em out (another awesome supporter of the Daylight Savings Coffee Giveaway)!! 6150 Frankford Rd, Dallas, TX 75252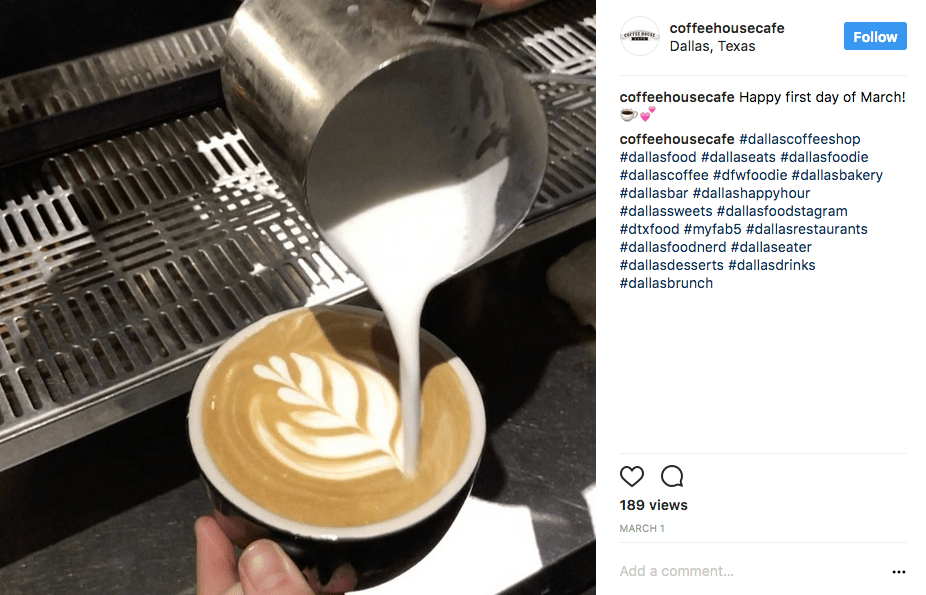 Cafe Brazil
Who hasn't found themselves at a Cafe Brazil somewhere in the metroplex at all hours of the day and night? So thankful they participated in the Giveaway too.
Halcyon
2900 Greenville Ave, Dallas, TX 75206
Toasted Coffee + Kitchen
House-baked bread and locally roasted coffee take center stage at this Lower Greenville hangout, serving artisanal toasts with sweet and savory toppings, hefty sandwiches and a wide range of beverages ranging from espresso drinks and juices to beer, wine and craft cocktails. 5420 Ross Avenue #180, Dallas, TX 75206, USA
George: Coffee + Provisions
An incredibly well-done coffee shop over in Coppell. 462 Houston St, Coppell, TX 75019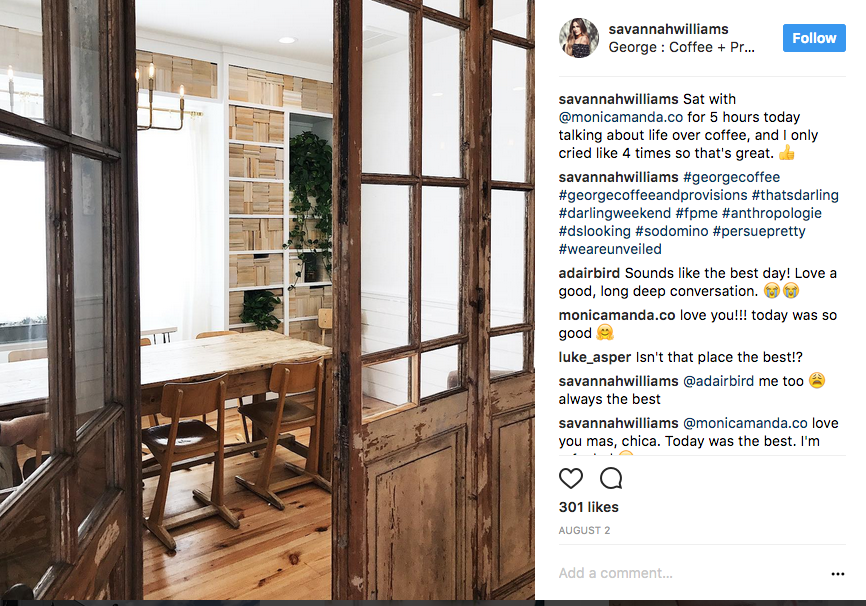 Edison Coffee Co.
2570 FM407 #140, Highland Village, TX 75077
Royal Blue Grocery
Grab a fabulous cup of coffee and an even more fabulous dessert. Something chocolate of course. 1 Highland Park Village, Dallas, TX 75205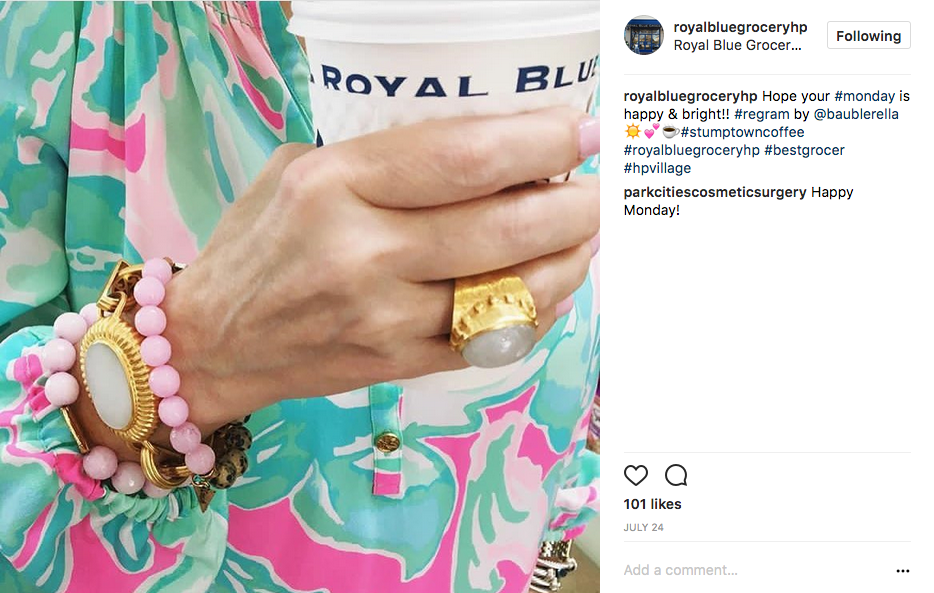 Caffebene
1016 W Trinity Mills Rd #100, Carrollton, TX 75006
Oak Lawn Coffee
2720 Oak Lawn Ave A, Dallas, TX 75219
Cuppa Espresso Bar
2435 Kinwest Pkwy, Irving, TX 75063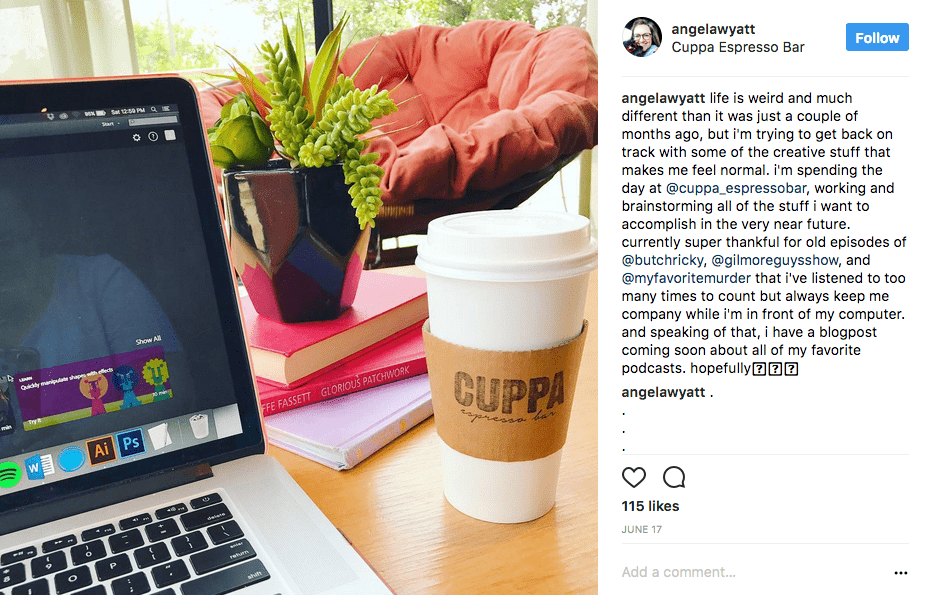 Sip Stir Café
A place where you can count on for good music, long conversations, great coffee free wi-fi, and a friendly staff.  3800 McKinney Ave #180, Dallas, TX 75204
Brewed + Pressed
3700 McKinney Ave #108, Dallas, TX 75204
Café Victoria
2422 Victory Park Ln #100, Dallas, TX 75219
Espumoso Caffe
You'll find this gem in Bishop Arts. 408 N Bishop Ave #105, Dallas, TX 75208
Conversations Coffee
The owner of this cafe is a passionate coffee connoisseur. Pull up a chair and have the baristas give you a fantastic cup of coffee and some insight to how its made and the different ways it can be brewed.  And so thankful for their participation in our Giveaway for Daylight Savings. 304 N Ballard Ave, Wylie, TX 75098
(this cafe is on the Wylie Texas tote! Cute!)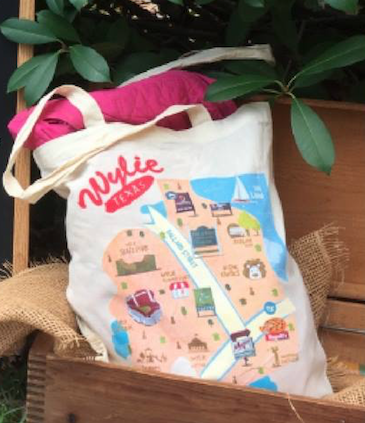 XO Coffee Co.
1023 E 15th St, Plano, TX 75074
 
1418 Coffeehouse
Such a cute, comfy, cozy coffeehouse with lots of funky seating areas. High five to another cafe that participated in the Coffee Giveaway this past year  =) 1418 K Ave, Plano, TX 75074
Summer Moon
The newest addition to Frisco and its right on Main Street! 6943 Main St, Frisco, TX 75034
---
Do you see your favorite coffee house on these Dallas Coffee tees?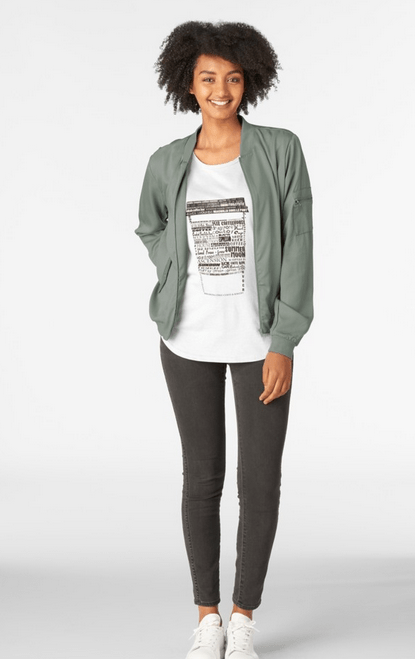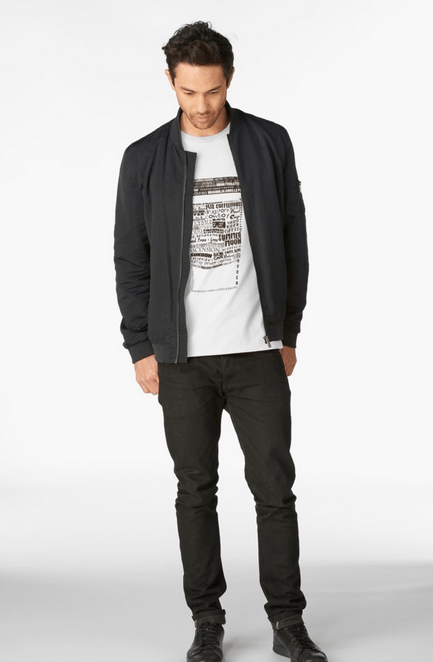 Pop on over HERE to see the entire collection  ? ☕
---
Nerdvana
Super cool hangout with board games, locally roasted coffee, plus tea, pressed juices & snacks. Plus, super cool owners that participated in our awesome Coffee Giveaway. 5757 Main St #111, Frisco, TX 75034
Davis Street Espresso
Love the design inside and love the bus for kids to play in outside. 819 W Davis St, Dallas, TX 75208
 
Ascension
In the heart of the Design District. Love this cafe around the corner from Meddlesome Moth 1621 Oak Lawn Ave A, Dallas, TX 75207
Oddfellows
Head into Bishop Arts for this lovely cafe that creates coffee on a machine more expensive than my car =) 316 W 7th St, Dallas, TX 75208
Houndstooth
Catch them in 2 locations: 1878 SYLVAN AVE E150 DALLAS, TX 75208 or 1900 N HENDERSON AVE DALLAS, TX 75206
Drugstore Cowboy
I adore hanging in Deep Ellum and I never miss hitting up this cool joint to start my day after hopping off of the green line. 2721 Main St, Dallas, TX 75226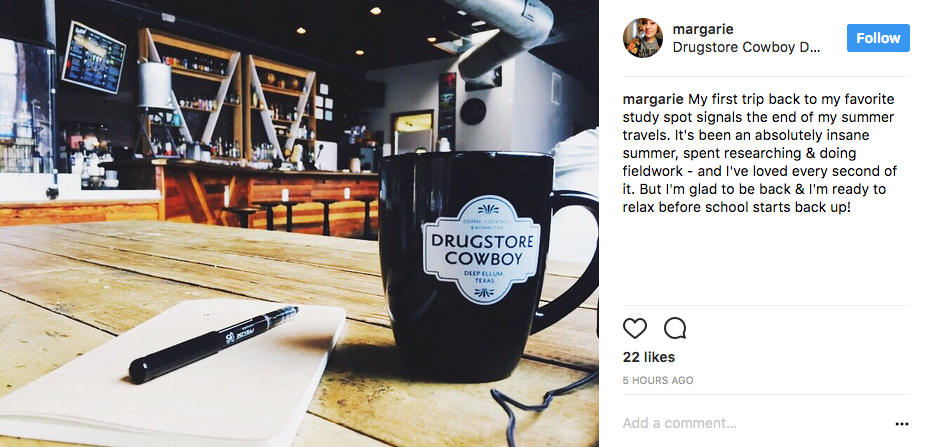 Pearl Cup
So so happy they have a location in Richardson now  =) 2701 Custer Pkwy #917, Richardson, TX 75080
Murray Street Coffee Shop
Cutest cafe award! This tiny 2-story coffee shop feels like its straight out of Brooklyn but just down the road in Deep Ellum. 103 Murray St, Dallas, TX 75226
Local Press + Brew
This is one instagrammable cafe both inside and out (love that my friend Nicole takes care of the plant wall which is ah-mazing. If you want to reach her for landscaping design or a custom piece of art, go HERE) 1605 N Beckley Ave, Dallas, TX 75203
(here I am with Nicole sipping on Coconut Americanos after a dance workout at Sync Yoga)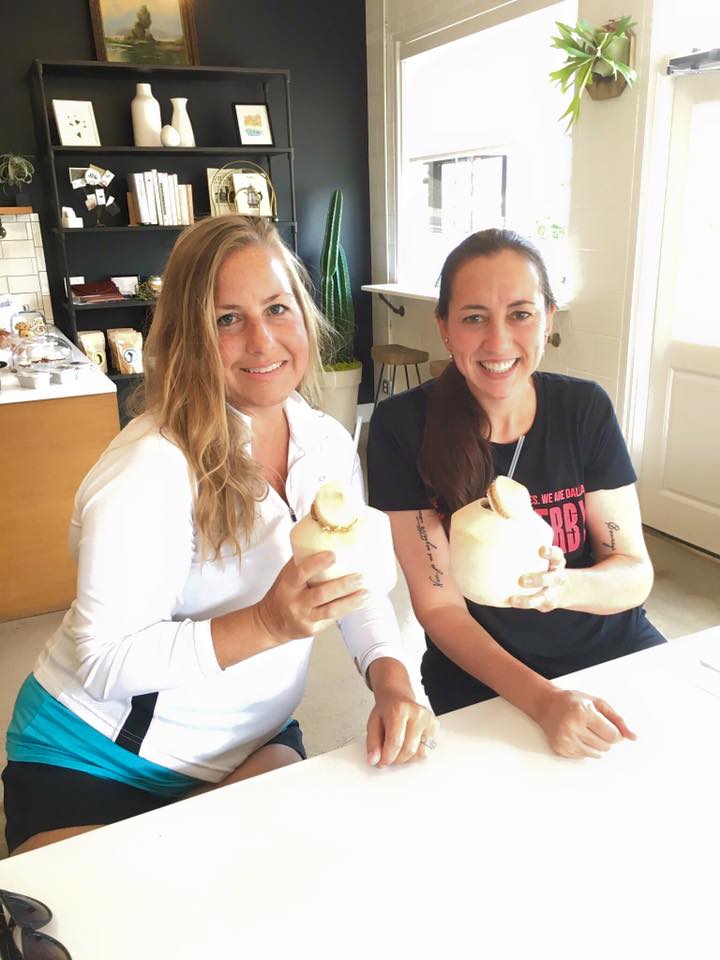 The Generator
You'll find this gem in Downtown Garland. 107 N 6th St, Garland, TX 75040
White Rock Coffee
10105 E Nw Hwy Dallas, TX 75238
Filter(ed)
My favorite cafe in Downtown McKinney! Its beautiful, spacious and a great place to get a really good cup of coffee. The owner, Desiree is passionate about the community and keep them filled with great coffee. Oh, and they also generously participated in the Coffee Giveaway, so thankful for their support! 218 E Louisiana St, McKinney, TX 75069
Drip
4343 Lovers Ln, Dallas, TX 75225
Higher grounds
700 N Pearl St, Dallas, TX 75201
Magnolias Sous Le Pont
Another Instagrammable cafe in the Harwood District that serves up amazing coffee with a smile.  If you've been, you know how you it totally calls for you to capture it on Insta. 2727 N Harwood St, P2, Dallas, TX 75201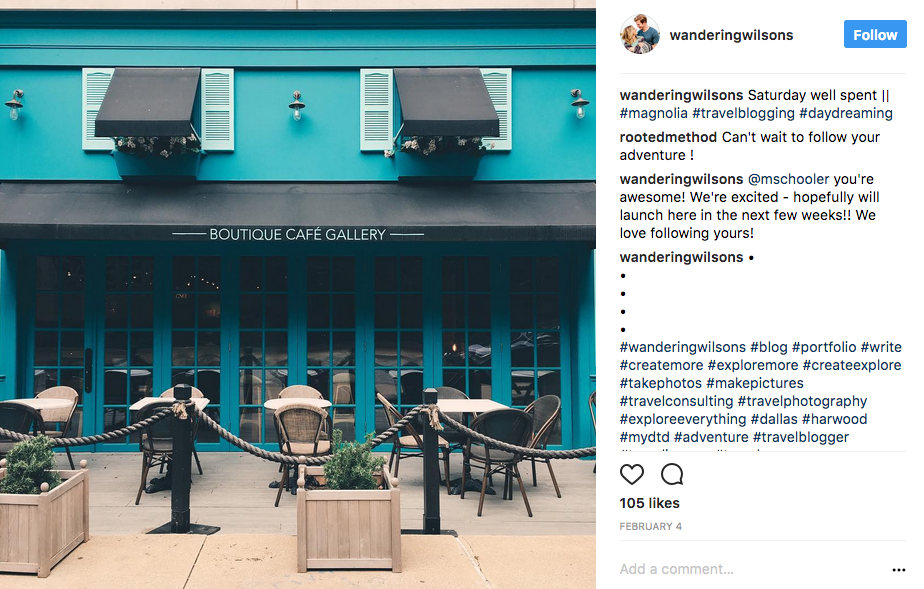 Mokah Coffee Bar
2803 Taylor St, Dallas, TX 75226
Cafe Bohemia
The owner, Evie, does an amazing job keeping this quiet area in Plano alive with music and games. Follow her page on FB to find out what events she has going on 2320 Los Rios Blvd #105, Plano, TX 75074
Mudsmith
Love this cool place on Greenville (near Trader Joe's) 2114 Greenville Ave, Dallas, TX 75206
I Love U a Latte
They had me at their name! I love lattes and I love this cafe  =) 581 W Campbell Rd #125, Richardson, TX
Noble Coyote Coffee Roasters
This micro roastery is located in the heart of Dallas and its focused on ethical and direct trade, quality, and sustainability. 819 Exposition Ave, Dallas, TX 75226
Avoca
2 awesome locations in Ft Worth (but so worth the drive or TRE ride) Go here
Union Coffee
Community-oriented coffeehouse with spoken-word nights & a portion of sales going to nonprofits. 100, 5622 Dyer St, Dallas, TX 75206
Full City Rooster
They select only the finest single origin coffees from micro-lot growers and socially responsible farms. And they love their customers!! 1810 S Akard St #100, Dallas, TX 75215
Coalition coffee Co
5625 Preston Rd, Frisco, TX 75034
Sukoon
1288 W Main St #142, Lewisville, TX 75067
85c
2540 Old Denton Rd, Carrollton, TX 75006
Sucre Cafe
Treat yourself to a yummy Earl Gray Milk Tea. So yummy! 6100 K Ave, Plano, TX 75074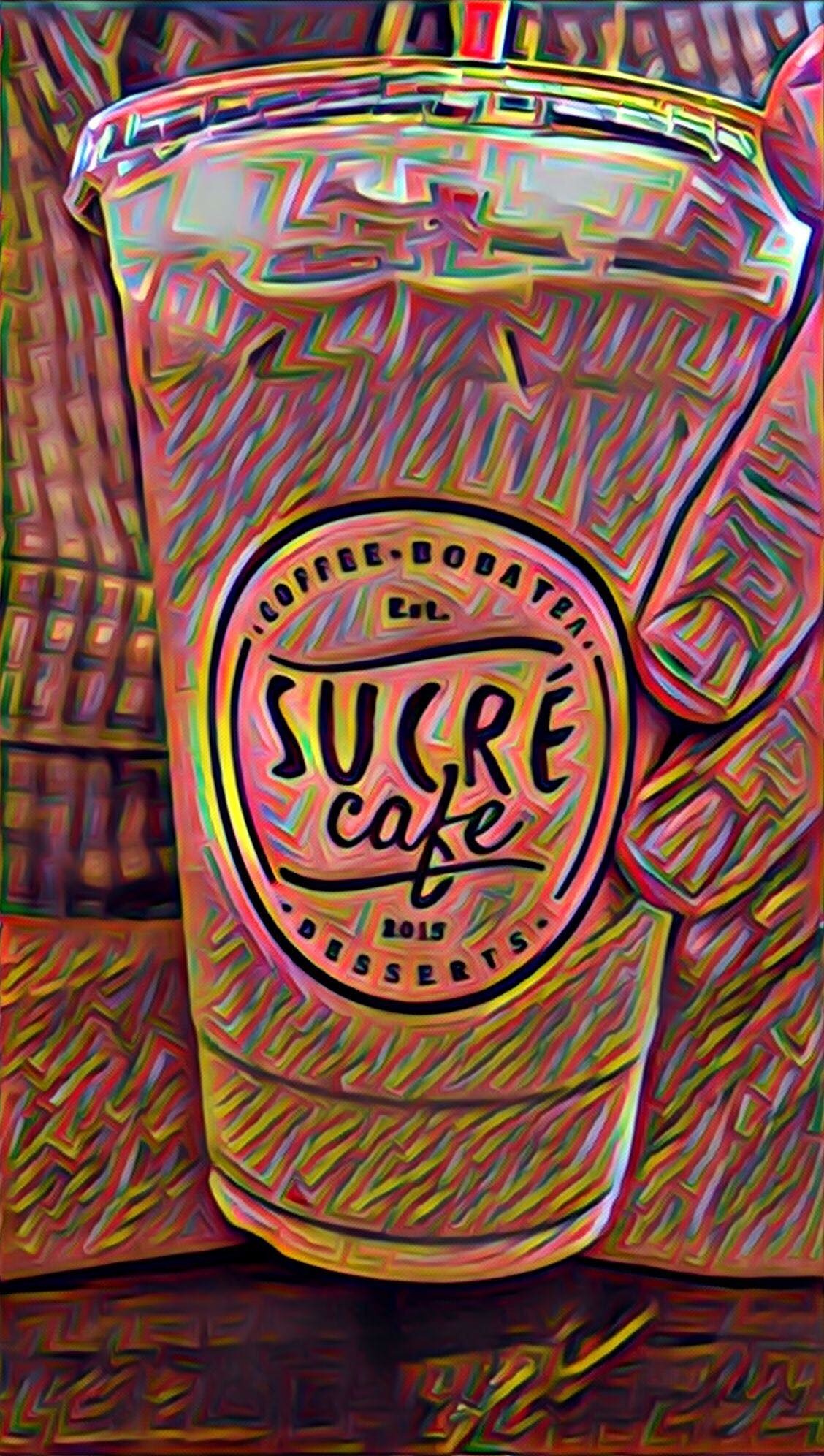 And I might have missed a few gems + I'm sure a few more will be born in the coming years! But those should keep you coffee lovers satisfied for a long time. If you are unable to go every day . . . this is what I do –> When I can't get out to one of my favorite cafes, I use this little gem to make a delicious cup of coffee at home:
Although I would love love love to have one of these in my coffee bar (so cool, right?):
Tell me your favorites below! I can't wait to hear from you! You can comment or join the convo on FACEBOOK
So there you have it –? The BEST Coffee Shops of Dallas (and Collin Co.) to Get Caffeinated! Now go get some coffee y'all  =)

P.S. You might like the TEXAS Collections over here (yes, the burbs got lots of love) 
You might also like . . .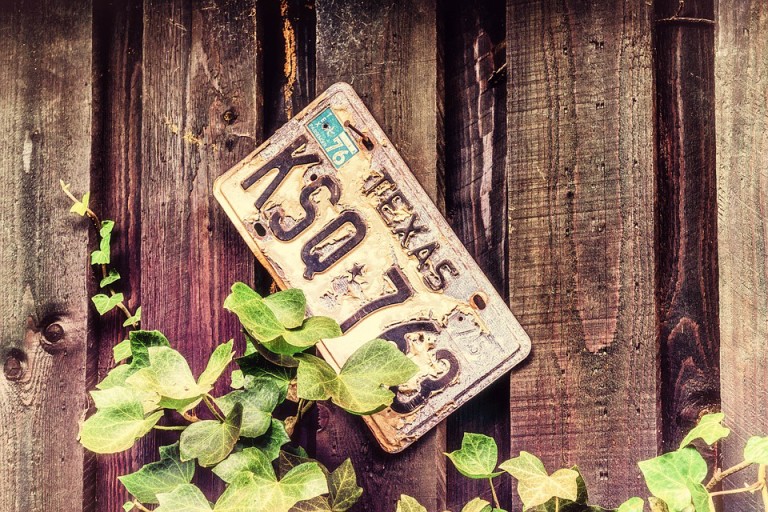 We are a participant in the Amazon Services LLC Associates Program and ShareaSale program, an affiliate advertising program designed to provide a means for us to earn fees by linking to Amazon.com and affiliated sites.