Disclosure of Material Connection: Some of the links in this post may be "affiliate links." This means if you click on the link and purchase an item, I will receive an affiliate commission. Disclosure in accordance with the Federal Trade Commission's 16 CF.
This is sponsored partner content via our Partner Content Program and is written by the client.
Most of us in Texas are pretty tough.
We have the willpower to wait patiently for our Whataburger combo meal to be delivered to our booth.
We patiently await for the ketchup offering to be provided – yep, we can choose that Spicy ketchup if we want that extra kick.
Depending on your hunger level, it can take some willpower to remain tough as we watch all the burgers flying by our table.
Yes, that makes us Texans tough.
We cautiously drive ourselves and our families through the construction zones of I-35.
(Maybe we cuss a little, maybe we pray to the man upstairs.)
We help our neighbors.
We say, "Yes ma'am."
Either way, we get things done. We're Texans.
We're tough, our trucks are tough, and most importantly we were raised well by our mamas.
Could we have any faults?
I don't want to say we do, but if we did . . .
It would be our complaint of the weather.
We don't want to be hot.

and we certainly  don't want to be cold.
But if it is, we'll pack into West Oak Coffee on the Square ⬇️
Or sip on a hot cup of coffee at Sidewalk Cafe.

Now this year, we've had some extra humidity in the air and creating a heat so dense you feel like you're in a sauna at Lifetime Fitness (or like you're traveling through Florida).
We need to be cooled off and although we may tolerate waiting for the perfectly grilled Whataburger or honey butter chicken biscuit, we won't tolerate any heat inside our home.

You'll want to keep a careful eye on your AC unit and make sure it's running well. Or you can have an expert keep an eye on it with this AC Repair program in Denton.
When it comes to home comfort during the hot temperatures here in the DFW metroplex, your central air conditioner plays a big role. Actually, a vital role, and that's something every single resident in North Texas can agree upon.  The peak summer temperatures are unavoidable, we know we will be in the 90's and then maybe have streaks of triple digits. Well, triple digits are usually inevitable here as well. This means that we all depend on our air conditioner. Maybe our pools too!
As much as we and of course our kids want to live in the pool for the entirety of the Summer, sadly, its not all that feasible. Your kids might completely disagree with that statement 😂
A little prevention now can mean less headache when it's oppressively hot. We all know the oppressive heat can last all the way through October (we'll cross our fingers that this doesn't happen).
Here are some tips to make sure your AC is fully optimized for top performance.
Air conditioner repair can be conducted by a professional. Of course there are times when you can troubleshoot your system first, before calling us in. These are some quick and easy checks you can perform yourself before you call for help from an AC repair company.
If you're a 'get er done' kind of homeowner in Denton you might like this quick list (or skip ahead if you'd rather not be the DIYer)
Things You Can Do on Your Own:
Test your thermostat. Does lowering the temperature cause your air conditioning to turn on? It should turn on for you. Now turn the temp down to 60. Is the air blowing out of the registers cool? It should be. You do not need to wait to see if it cools the entire house down just make sure it's blowing cold air. If not, call an AC professional.
Check the Condensate Drain
Your condensate drain is responsible for removing excess moisture. If your drain is clogged or there's simply too much water for it to empty on its own, most ACs have a safety setting that will keep it from running until that drain is emptied. If you have a condensate pan on your unit, pull it out and dump any standing water. If it's been really humid, it's normal for it to collect a lot of water. If it hasn't been humid and there's a lot of standing water, look for clogs in the drain. If you can't find any but there's still a lot of water, contact an AC technician in Denton.
Leaving water in your drain like that can affect your air conditioning's performance and can cause damage to your unit or elsewhere in your home. Always check the drain and pan (if you have one) before flipping on your AC for the summer, particularly if it's been a humid season. This has definitely been a humid Summer for all of us in the DFW metroplex.
Walk around your unit and remove debris, weeds, or plantings that may have grown alongside it when it wasn't in use during the winter. Give it a visual inspection looking for signs or rust or corrosion.
If the AC unit won't come on at all your breaker could have tripped. If you have several appliances, lights and other things on the same breaker often it will trip and the air conditioner will not operate.
If the unit is battery operated it may just need new batteries. Make sure you have the thermostat set for a temperature below the room temperature. Insure that the unit is not turned off or set to just have the fan blow.
Many air conditioner repairs can be avoided by consistently changing your filter. If your filter is dirty and clogged, it can cause many issues with your AC unit. Filters can be purchased the next time you are shopping at Walmart, Lowe's or Home Depot. Keep a few handy in your home that you can replace.  Sometimes a clogged filter can lead to your system icing up. Filters should be checked often and changed on a regular basis.
If your unit is becoming icy, it will not cool off your home. To melt the ice, you can turn the system to off and run just the fan to help melt the ice quickly. Additionally, you can turn off the unit and let the ice melt on its own.
Often the system may just be dirty. Instead of an actual air conditioner repair, the unit may just need to be cleaned. On the outside unit you can carefully clean the fan blades and remove any debris from inside or near the unit. The condenser fins can be cleaned also. Be very careful when fooling with blades and fins as they are easy to bend and break. Also, make sure the unit is off when you clean it.
If you feel comfortable climbing into the attic, examine your ducts to make sure air is coming out of them. In the event they are dirty, they can actually block the air flow. This is what's great with our maintenance program for our clients.
The steps above are some things you could possibly try if your AC unit is not working properly and needs repair.
But for those of you running the kids to soccer, gymnastics, music, racing to the grocery store, your job, and chasing after the family pets . . you may want to just send all your requests to your local Denton go-to AC guy.
We're looking at you Mr. Cool.
Of course, some things dealing with AC repair can only be handled by a professional service company. Especially when you need to add freon or have electrical repairs, these absolutely have to be done by AC specialists.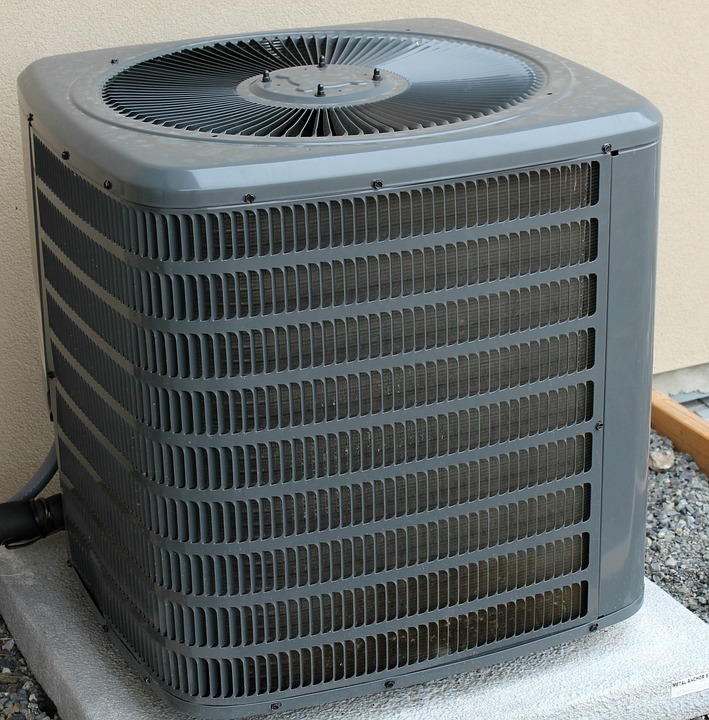 But then sometimes you want to call in the expert, right?
And you'll absolutely need a specialized technician to assist in certain activities that you won't be able to do yourself.
Things You Want a Certified Technician to Perform:
Clean the Coils, Evaporator, and Filters
There's more to air conditioner maintenance than just changing your indoor air filters every month. A proper air conditioning cleaning includes clearing out any residue, dust, and buildup from the condenser coils, evaporator, and the filters.
Your AC's condenser coils hold and release heat. If the airflow is blocked or inhibited in any way, they will heat up and work inefficiently causing stress on the unit. None of us want any stress on our units, especially in the middle of a Texas summer.  The coils will need to be cleaned and checked every year, even if you're not experiencing problems, to make sure that your air conditioner is with you for the long run.
And shout out to all of you Dog Moms, you'll need to keep a close eye on the condition of your coils. If your sweet furbaby tinkles in the same spot on your AC, this can destroy the coils. All those dogs are a source of great joy but love finding our more expensive possessions sometimes.
Checking for Refrigerant Leaks in Your Unit
The EPA regulates who can handle refrigerant and that's an important government regulation. Refrigerant doesn't evaporate so if your unit is low, it's possible you have a leak or disconnection. These are all things a trained AC technician can tell you. Operating an AC with low or even no coolant or refrigerant will fail to cool. This will stress the system! It's crucial to check the coolant levels before you get into our summer's hottest time.
Install a New Energy-Efficient Air Conditioner
If last summer's electric bill was awful or your current electric bill has you in a panic and your unit is over several years old, you may want to consider a newer energy-efficient model. The investment of a new AC unit can be offset by the savings on your electric bill over the long run. If you're not planning on staying in your home, a new AC is still a major selling point here in Texas, especially if you purchase one with a good energy-star rating.
If you think you need an AC replacement over just an AC repair, read through this article on Repair or Replace – determine what's best
Summer's still kicking here in Denton and the Dallas metroplex. At this point in the year, many of us feel that the hot weather will never leave and is here to stay forever. That's how it feels to us North Texans especially when we see those sweaters, coats and scarves filling up the racks at Target and the Golden Triangle Mall.
Call Cogburn's today and we'll be happy to check, service, and/or repair your air conditioning system or fit you with a new one if that's what you decide. We serve the entire DFW metroplex. 1-866-523-8762
Cogburn's Heating and AC Maintenance Plan
If you are looking for something to do inside in the Dallas Fort Worth area, there is no shortage of fun activities for all ages. See this article here on Indoor Things to Do in DFW to avoid be in that heat. Be sure to have your HVAC system working at its optimal performance. No one wants to come home to a hot house after enjoying the cool air at these indoor places in the DFW area.
And for those of you tired of dealing with the heat, you might like this quick read here,
To keep your AC system in its best performance, make sure to have the system cleaned and routine maintenance performed regularly. A Denton Texas AC Repair company, Cogburn's Heating and Air offers maintenance plans in order to stay ahead of routine care. Let the professionals find problems before it gets started.
Call Cogburn's Heating and Air at 1-866-523-8762.