Disclosure of Material Connection: Some of the links in this post may be "affiliate links." This means if you click on the link and purchase an item, I will receive an affiliate commission. Disclosure in accordance with the Federal Trade Commission's 16 CF.
On Wednesday, I was invited to take a peek inside the Plano campus of Spirit of Math.
I was uber excited because Spirit of Math is one of the most popular 'after school' schools in Canada and has finally made its way into the US, to be more specific, its made its way to Plano (right across the street from Plano Senior High School).  Smack dab in the middle of Collin County.
The name alone had me intrigued, it sounds fun, it sounds challenging, it sounds like a place to streeeeeeeeetch one's mind.
I met with the brilliant and enthusiastic Campus Director Joanne Kozlowski. When you meet Joanne, you will have wished she was your teacher back in grade school, full of excitement for bringing out the full potential of children.  She's smart and sweet rolled into one rockstar campus director.
First things first, I got to pick Joanne's brain about this totally new concept to me and then I got to sit in on the classes.  OMG!  The inner-OM (Odyssey of the Mind) me was stoked!!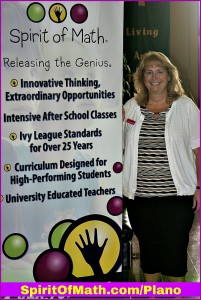 Spirit of Math offers a Math program, obviously, right?  Not tutoring, but a PROGRAM for high performing students.  While tutoring is for filling in those skill gaps, Spirit of Math is for those students AND parents looking for the path to a good college.  They absolutely want solid math students and Spirit of Math in Plano is a huge part of the parent's strategy to make sure their child attends a good university.
It makes me think of my niece Laine and her new ballet school. She attends ballet classes at one ballet studio but then she was accepted into a fabulous Ballet program for the best of the best at a high performing ballet school.  She had to try out, share her knowledge of French ballet terms and interview with the Director.  The Ballet program wanted the best of the best so they could take the group and accelerate them to beyond.
Spirit of Math is no different, but in this program its all about the academics.  Its not for everyone, but it is for that individual who is looking to push beyond any boundaries set before them.
In this year long program, you'll be glad that there was an intensive interview process in order to make sure the program is a fit for everyone. Yep, the students are going to be surrounded but other high achievers who enjoy math too!  Without a doubt, you'll be interviewed, report cards will need to be provided . . . there is an involved screening process and no student can just show up to these Math enrichment programs.  (hint: I sat in every single class and every child had a smile on their face)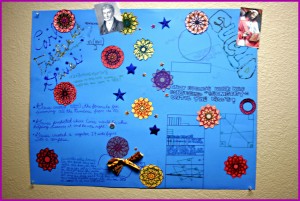 I think we can all agree that education in the schools isn't what it used to be.  Standards are being lowered.  Student's minds aren't being stretched and the teachers being hired may not be going through the most rigorous process.  I have seen this more in North America than in other countries around the globe which means here in the US, we have got to step it up.  For my business, and other businesses its a global economy and employers have the ease to now hire the best of the best from anywhere in the world.
The parents who have their children in Spirit of Math understand this and refuse to settle.
They want more.
They want their children to work hard.
They want success for their children.
In fact, during my time with Joanne, we heard from parent after parent how their children were LOVING IT!  Case in point, in the hallway, I ran into a father, who said his child had been home from school for 2 days and although they missed classes all day, the child REFUSED to miss their Spirit of Math class.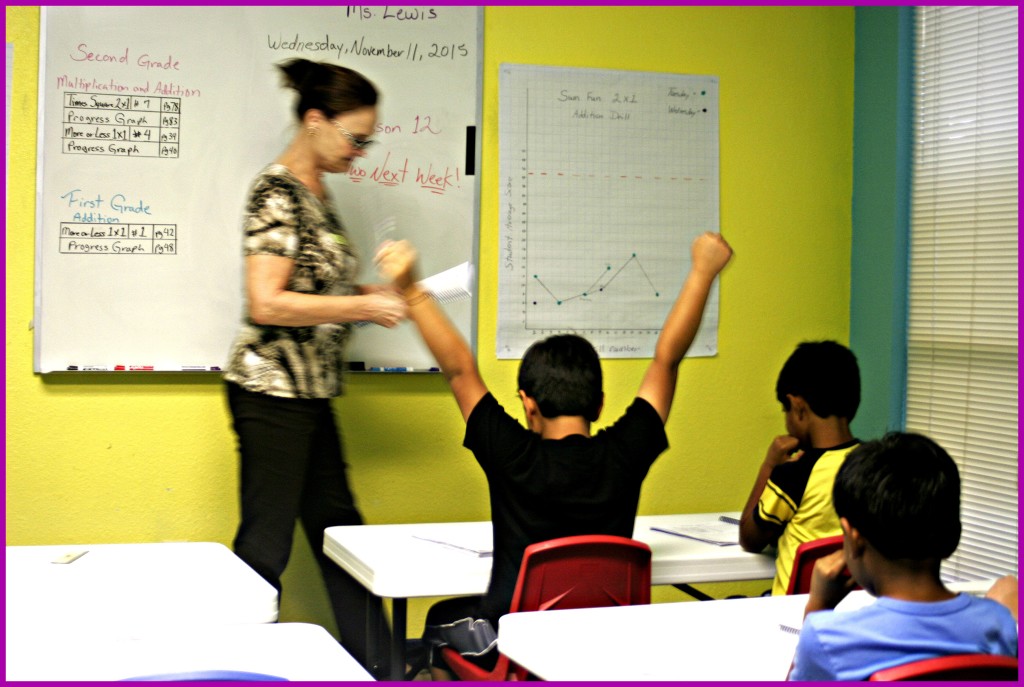 Another Mom, said that Spirit of Math has had a huge effect beyond Math including her child having an extraordinary amount of confidence, straight A's in all subjects, being comfortable talking to adults and forming complete sentences when speaking.
Ummm . . . wow!!
Joanne told me more about the comprehensive approach including drills, word problems, problem solving, number theory and mental math. But the other skills learned inside this 4-pronged approach includes presentation skills, proper sentence writing, learning structure and logical processes and even writing neatly on a completely blank sheet of paper.  And yes, all students and teachers use a ruler to incorporate how to keep their work and progress structured.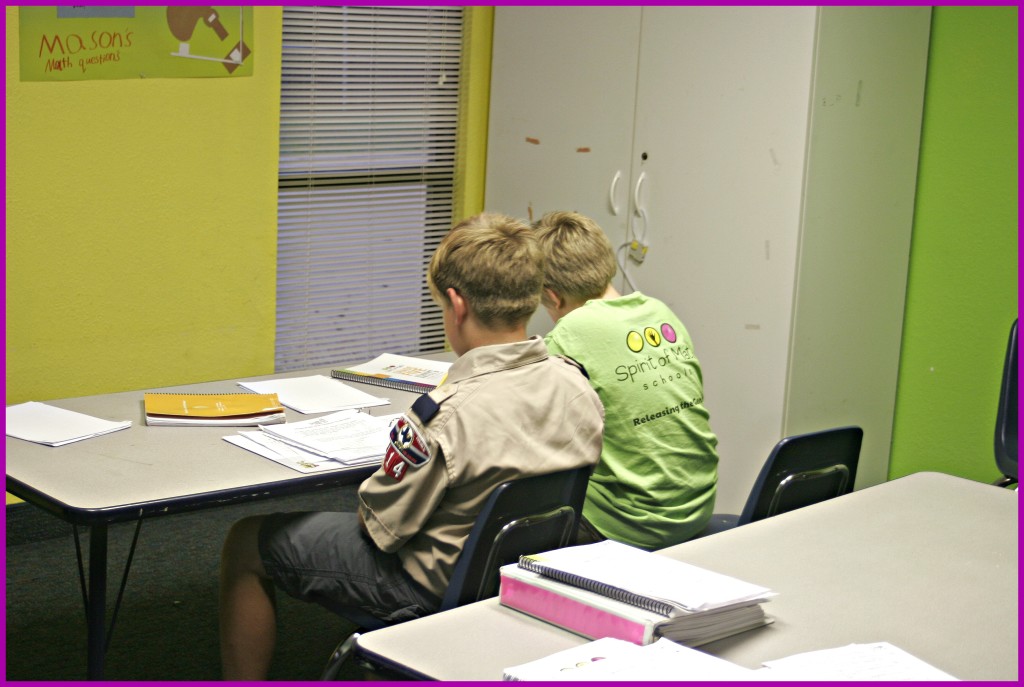 I loved watching these two children above work out a word problem together and then become overjoyed when they arrived at the final answer.  If I was sitting there as a parent, I would be grinning ear to ear to see my child enthusiastically involved in their math enrichment.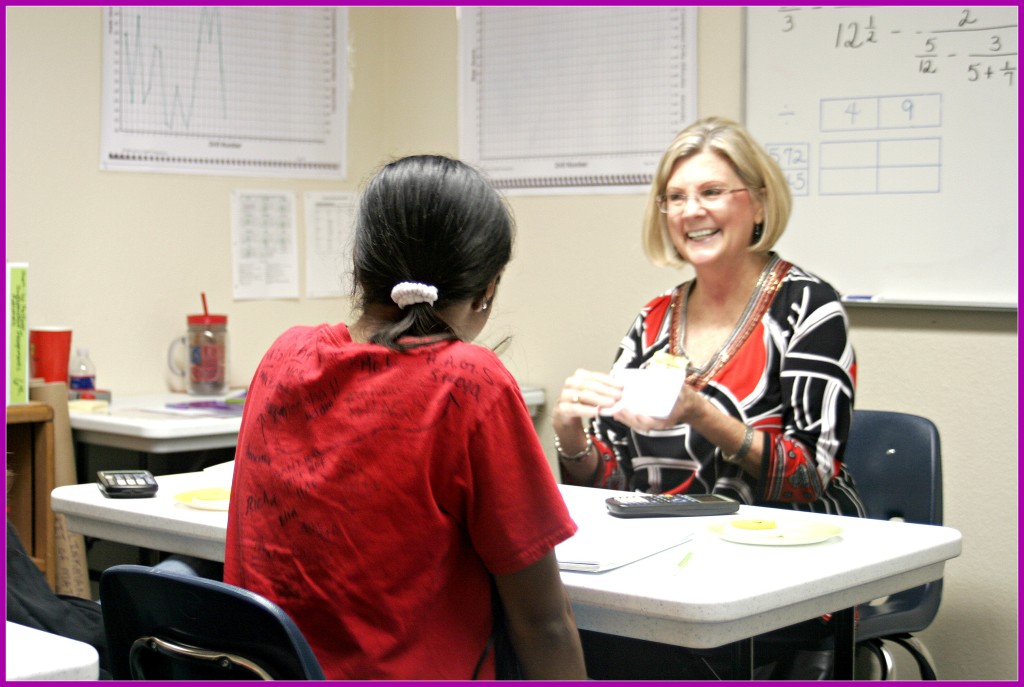 And the teachers . . . oh the teachers . . . they don't just happen to "get a job" at
Spirit of Math
.  They go through what I could  call a rigorous math boot camp, 60 hours of pre-training, then they have to take every single class taught at Spirit of Math.  In addition, they take exams every year, and then every few years they go through an entire boot camp training again. As a parent, you can see the teachers in action because you are able to sit in so you can be actively involved with what your children are learning (this is in addition to having a degree in teaching and experience in teaching).  Its pretty much the best of the best when it comes to curriculum, teachers and students.  A winning trifecta for sure.   I mean, this is why one parent whose son was attending Legacy Prep & the Spirit of Math chose to relocate from Dallas up to Plano within one year's time.  Yup, she moved because her child did a 360 in their life due to Spirit of Math.
This is why I love the name the so much.  Its not tutoring.  Its not just Math.  Its the Spirit of Math.  And its finally made its way into Collin County.  Woohoo!!
By now, you might want to know more . . and you can call Joanne or shoot her an email (oh, you can even audit a class to see with your own eyes).  Here are the details and you can click here for the website: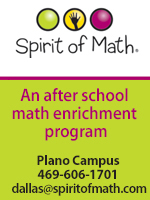 P.S.  Remember, next week there is a break from school for everyone but you might want to apply those math skills in the kitchen by checking out this article on 7 Pecan Sweet Treats + FREE Autumn Printable