If you're a busy woman and especially if you are a busy, busy mom, have I got a treat for you today! It is called Stitch Fix and it is pretty much a revolutionary way for all of us women to shop for amazing outfits.
I have a love/hate relationship with shopping for clothes because I tend to choose individual pieces and never shop with an entire outfit in mind.  Sort of like, oooh cute top from Old Navy or ooooh these shorts are on sale at Nordstrom.  There's no real strategory on my end when it comes to filling my closet.  (Click on any pic to see Stitch Fix in action – link for work is towards the bottom)  Here is the CAREER LINK with the remote job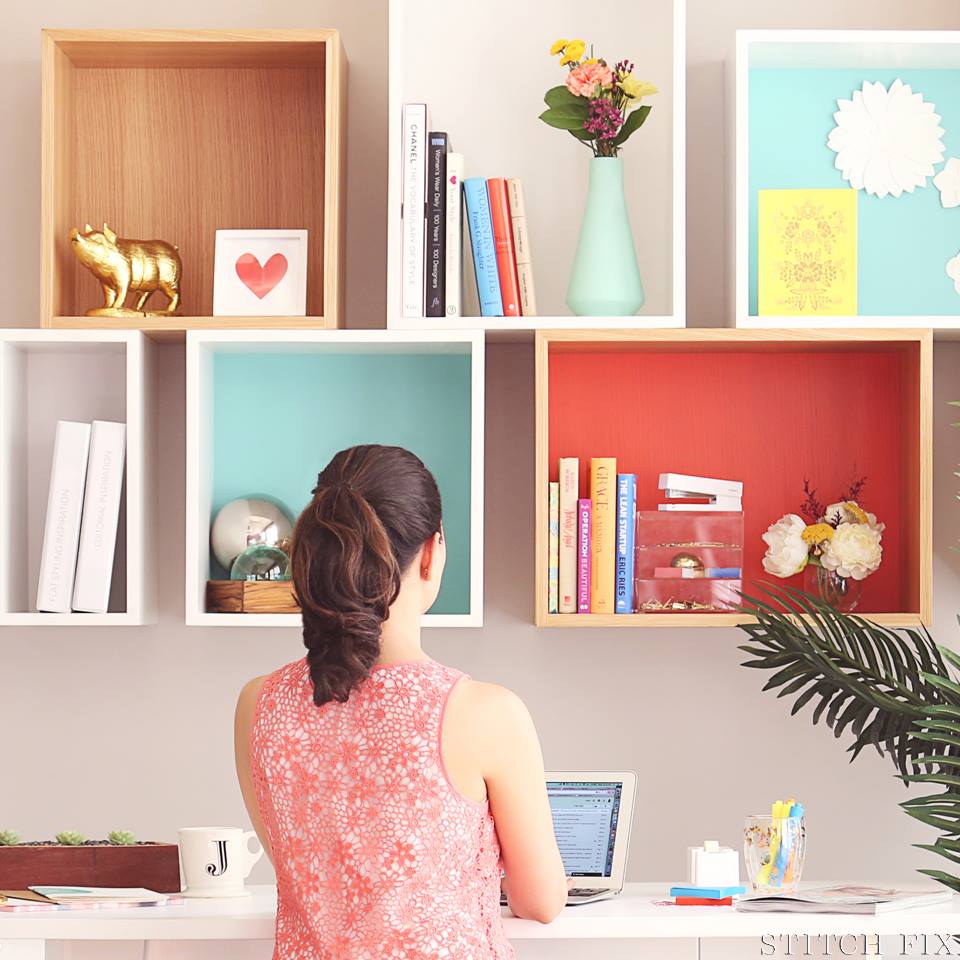 And if you have little ones . . . that throws in another variable. Shopping becomes stressful instead of enjoyable.
So this, my North Texans, is why Stitch Fix makes me so happy. It's the ultimate solution for women who need a quality piece of clothing or two on occasion, but don't have time to shop. Time is money. Hello Uber!
If you weren't aware, Stitch Fix not only has an office in San Francisco but they have a huge office/warehouse in Dallas.  And yes, they are hiring remote, work from home in your jammies, with kids running around you, TV on, music blasting . . . and you are on your laptop picking out outfits and making money.  But first, let me tell you how Stitch Fix works as a customer in case you are in the market for a new outfit.
(work from home link is here)
Here's how the Stitch Fix service works …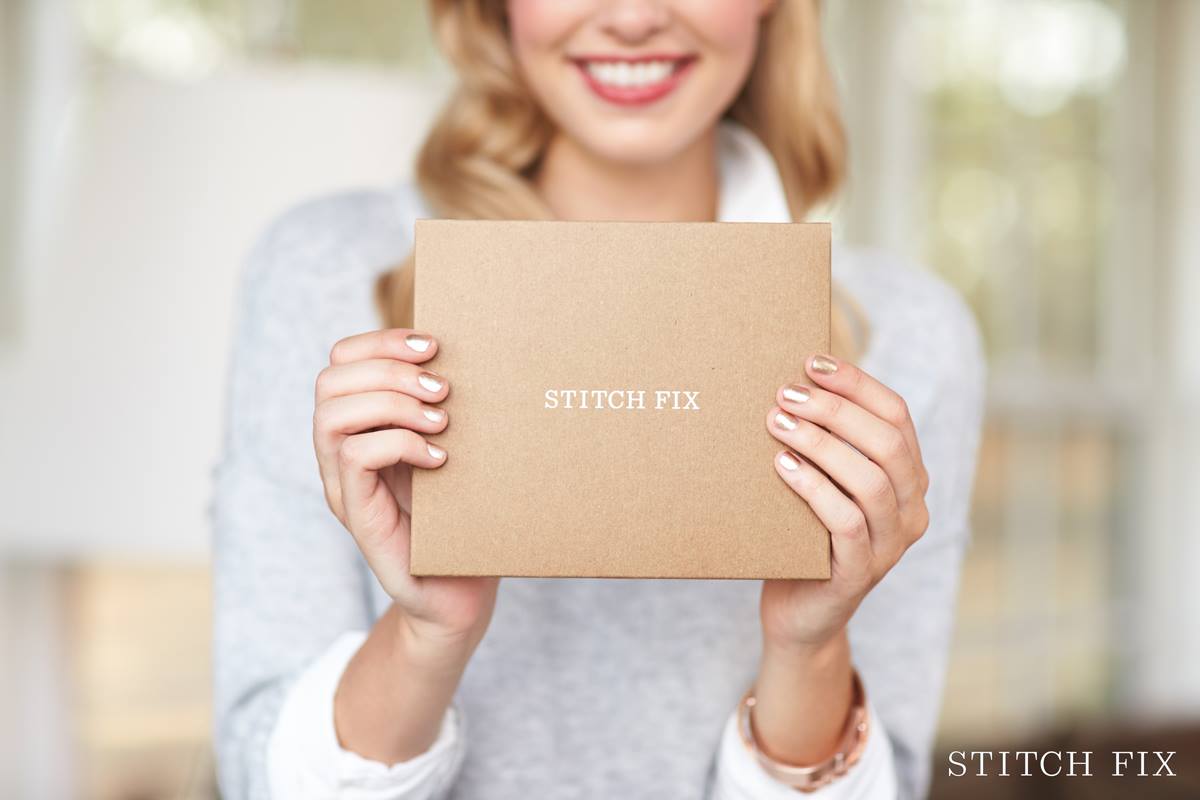 First, Complete a style profile, it takes about 15 minutes and during this time you'll notate your size, style preferences, budget, lifestyle, etc. You can even submit the link to a style board on Pinterest so your stylist can get the "feel" of what you like!
Schedule the date you want your fix to arrive – depending on how busy they are, it's usually about a few weeks out from when you complete your profile.
A Stitch Fix stylist reviews your profile and hand selects 5 pieces just for you! Yes, you get your own stylist who is going to get to know you, what you like, what works on you and what events you need outfits for (from family events to school events to cocktails at Mexican Sugar)
Your fix ships, you get to try on each piece in the comfort of your home (whenever its convenient for you, such as naptime) and then return whatever you don't love or doesn't fit. Stitch Fix even includes a styling guide for each piece to give you ideas on how to put together outfits with your fix items.
Once your box ships you're charged a $20 styling fee, but that fee is applied to anything you choose to keep so you really don't lose.
After you make your final decision you complete a simple checkout process online – marking what items you are keeping and giving feedback on everything you received. Was the price right? The size? The style? And then a blank box to add specifics like "Too tight on the tummy :(" or "How did you know this color would look perfect on me!?!" If you keep everything in your box you save 25% off everything! Love that!
Now, if you are not in the market to shop right now, you can work from home as a Stylist!  Yes, in your PJs, any hours you want, 2 hours here, an hour there, after you get home from your 9 – 5 while your sipping on an Iced Mocha at Frogg's Coffee or 4 hours while the kids are at a play date.  Oh, they even have Stylist meetups where you can meet up at a local Starbucks and do your work together.  Super productive and social.  Loveee.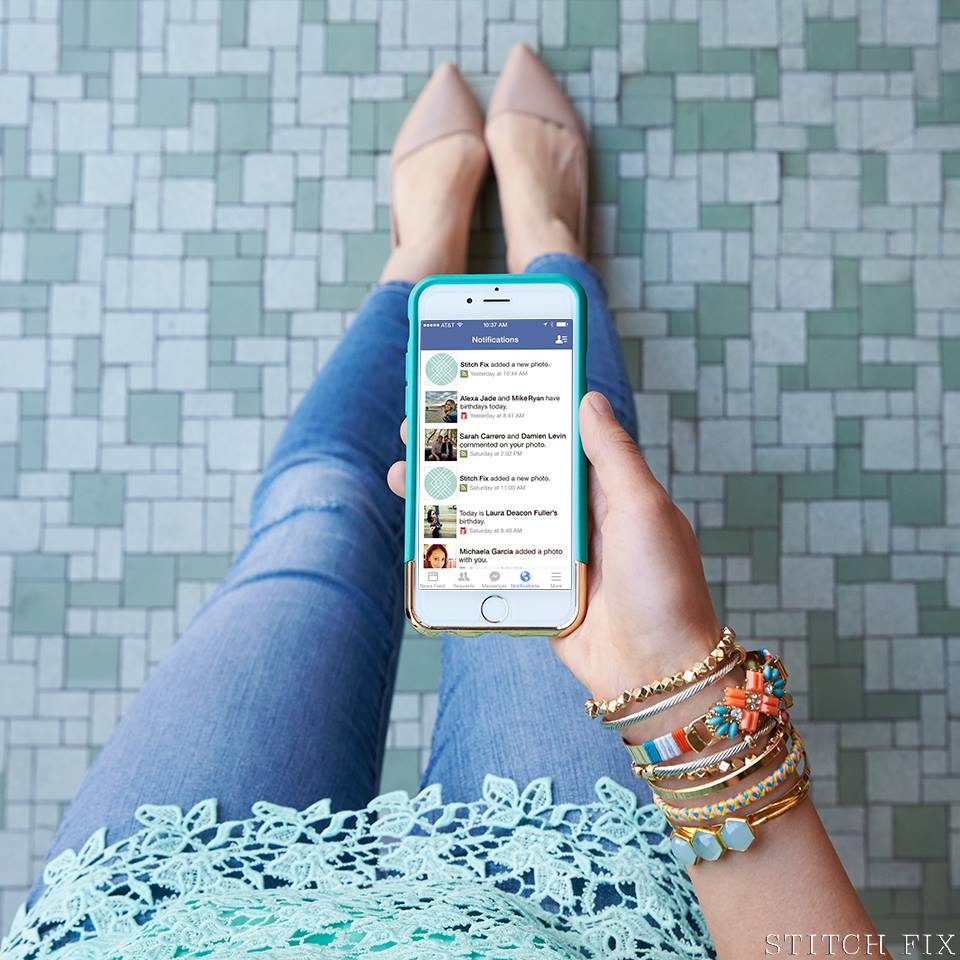 Here are the deets for Dallas (but hurry these positions are going to go fast!) – –
Here's what you'll be doing…

Personally style hundreds of clients each month using our online styling platform.
Select items from our inventory that will surprise and delight our clients.
Write genuine, thoughtful and personalized notes to clients.
Be a true service agent by partnering with our client experience team to resolve issues on behalf of your client.
Be part of a vibrant community of creative and talented Stylists.
Be the voice of our Clients by providing feedback helping us continue to serve her better.
Provide feedback regarding the online styling platform, company software, assortment of inventory and common client requests to our Merchandising team.
Have the freedom to set your own schedule and manage your own goals.

Stitch Fix is excited about you because…

You have a knack for delighting customers:

You love helping women look and feel great about themselves.
You're knowledgeable about current fashion trends.
You're knowledgeable about clothing (fabric content, construction, etc.).
You have customer care experience, preferably in a store or online retail setting.

You are superstar at managing your time and have a stellar work ethic:

You have the ability to work at least 15 hours, and up to 30 hours, per week.
You embody a positive attitude and willingness to be flexible with change.
You're able to meet deadlines and adhere to a self-managed work schedule.
You have exceptional attention to detail.

You are a tech wiz:

You have access to a reliable laptop and consistent internet connection.
You have strong computer skills and a high level of comfort in web-based applications.
You have working knowledge of social media sites including Pinterest and Twitter.
You're able to thoughtfully and efficiently write personalized notes and emails.

You are eligible to work at Stitch Fix:

You have the ability to work at least 15 hours, and up to 30 hours, per week
You're at least 18 years old
If hired, you're able to attend a mandatory 6-hour onboarding / training session

Above all, you are bright, kind and goal-oriented!

Why You'll Love Working at Stitch Fix:
Creative Outlet–practice what you're passionate about.

Flexible Schedule–set your own schedule. work when and where you feel best!

Amazing Clients–build relationships and have an impact on women's lives.

Personal Growth–unleash your passion, use your creativity, help clients discover their style!

Employee Discount–get the latest clothing & accessories for less.

Fast-Growing Company–join a community of like-minded people who are passionate about our company.
Go to this link and APPLY right now.  Customer Service remote jobs don't typically pay as well as Stitch Fix and they are definitely not as fun!
Excited to spread this news to all of you!!
Anyway, back to shopping and . . . Mother's Day on May 8!
Ready to give Stitch Fix a go?  To start, you can complete your Style profile now and schedule a fix right away or complete it now and go back later to pick an exact date.
But if you want to make money with them . . go now and APPLY!!!
Let me know what questions I can answer for y'all
Love ya!
Becca
P.S. This is the article to read that I posted recently about how to make $500 or more per month with absolutely no MLMs 
(click the bold)