Tara Vineyard & Winery, the oldest winery in Henderson County, is owned and operated by the Pierce family. We first wondered upon this beautiful winery, restaurant and inn nestled in the rolling hills of East Texas. Not only is it a fabulous destination for sipping wine and enjoying a fabulous meal, you can also spend the night at TARA INN housed in the historic Murchison home, constructed in the 1880′s and relocated from downtown Athens and open for overnight guests and adventurers from Plano, McKinney, Allen, Frisco and the rest of DFW looking for a fun day trip. 
Tara Winery & Vineyard in Athens Texas
This is the perfect day trip to Athens Texas to explore Tara Winery and Vineyard.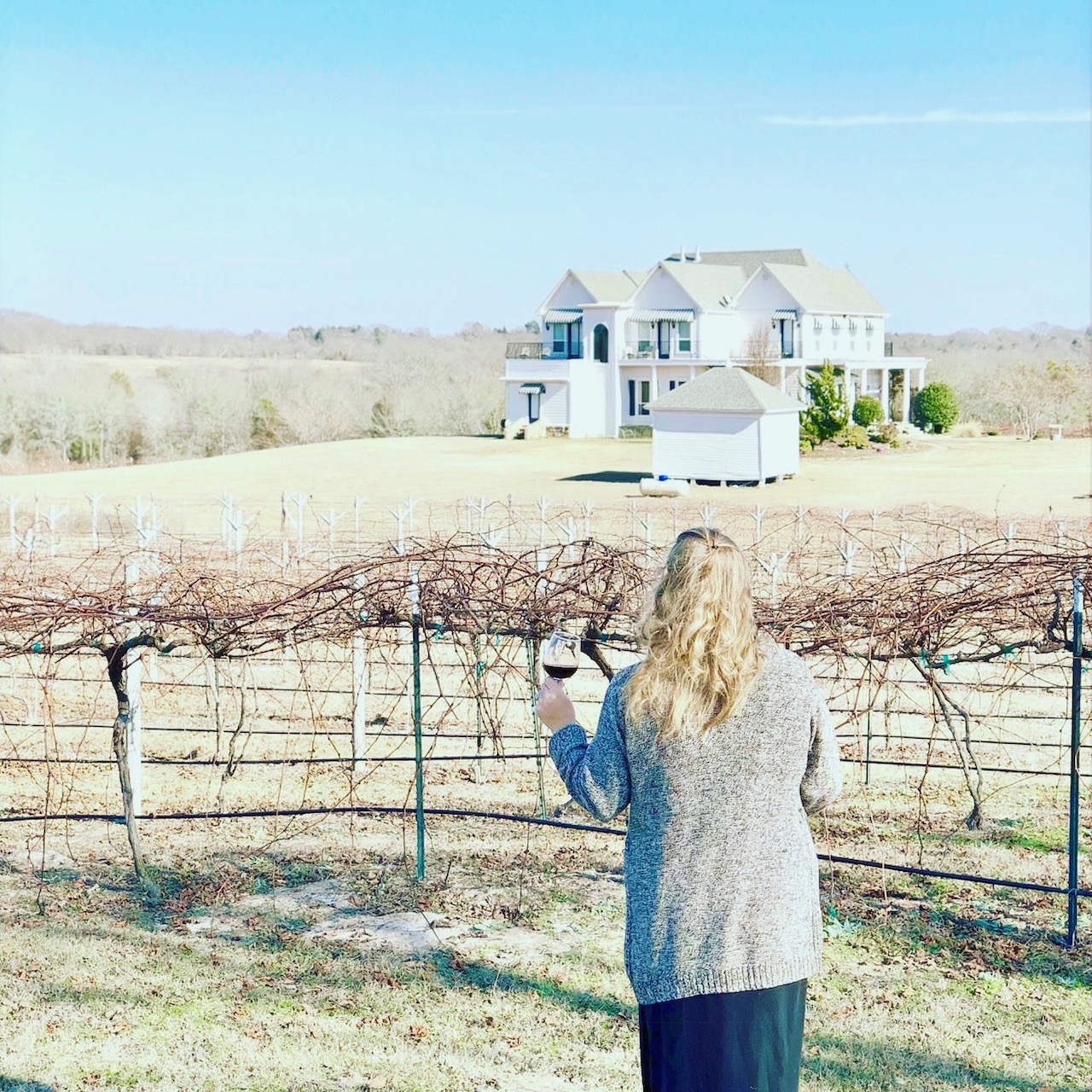 Beautiful vineyards to stroll through.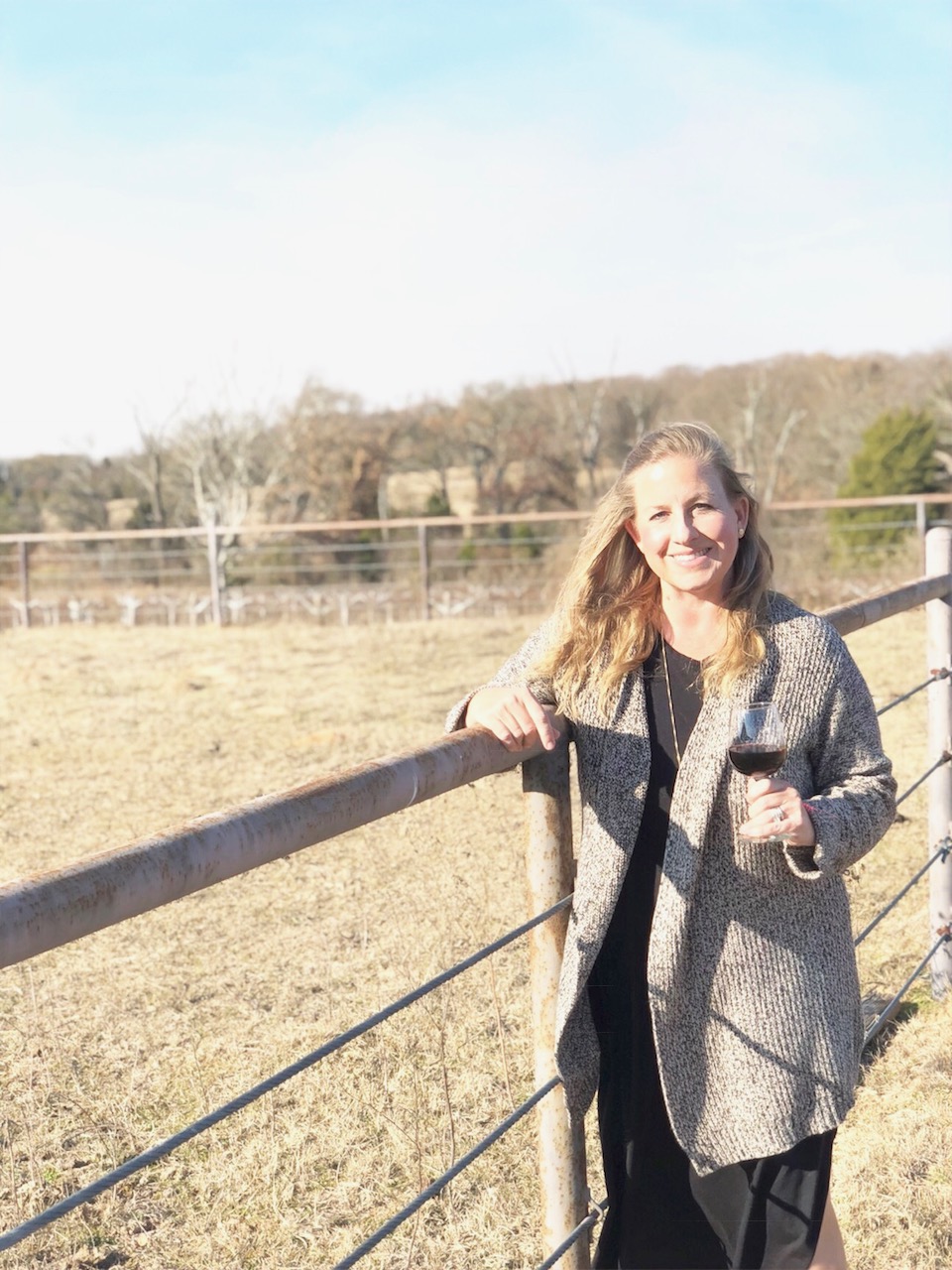 The Inn with 4 gorgeous rooms and makes for an amazing getaway weekend.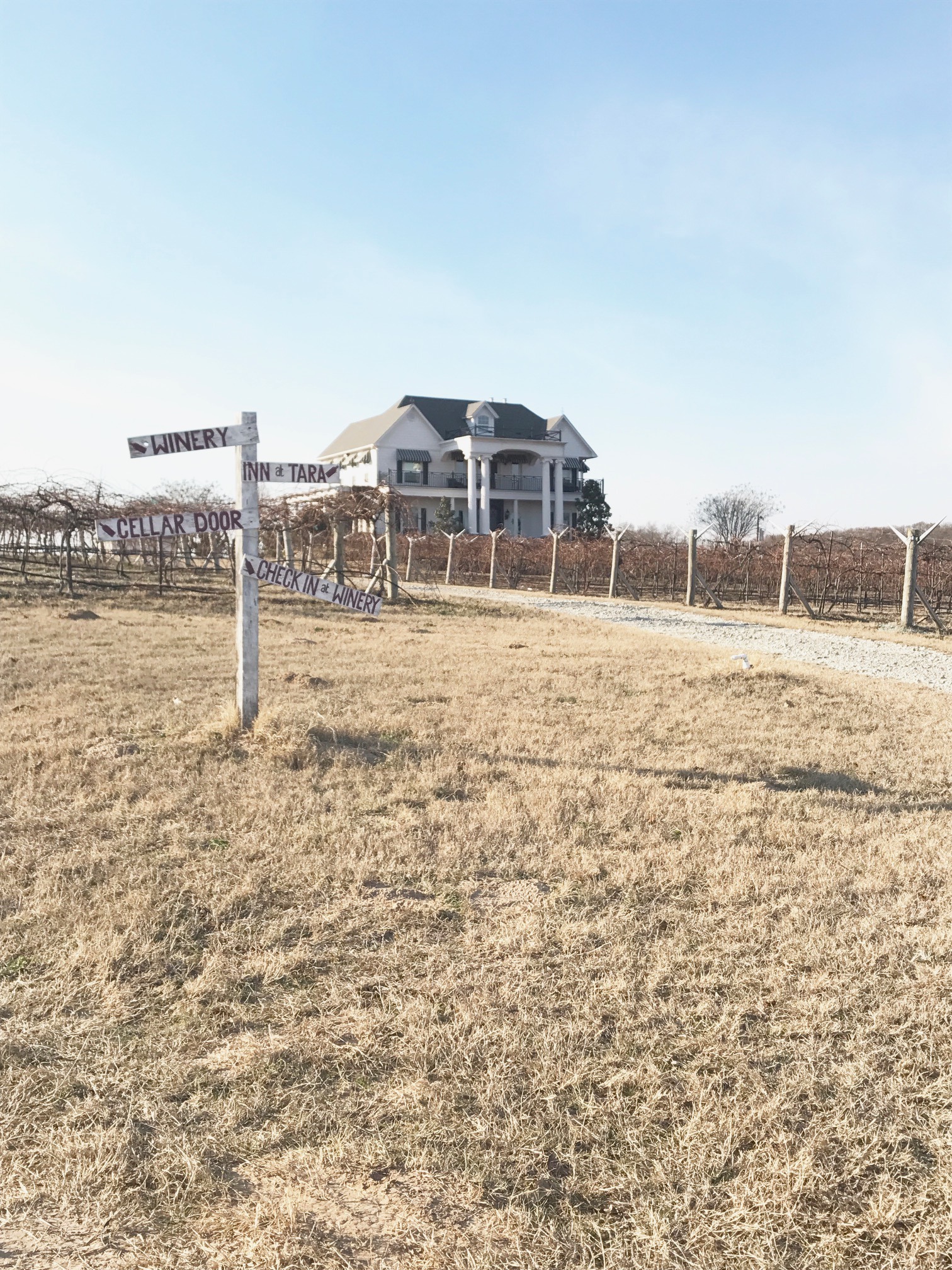 You'll also have a chance to get acquainted with some furry friends which our some of our favorite kind!
(notice the sweet pup trying to corral the horses)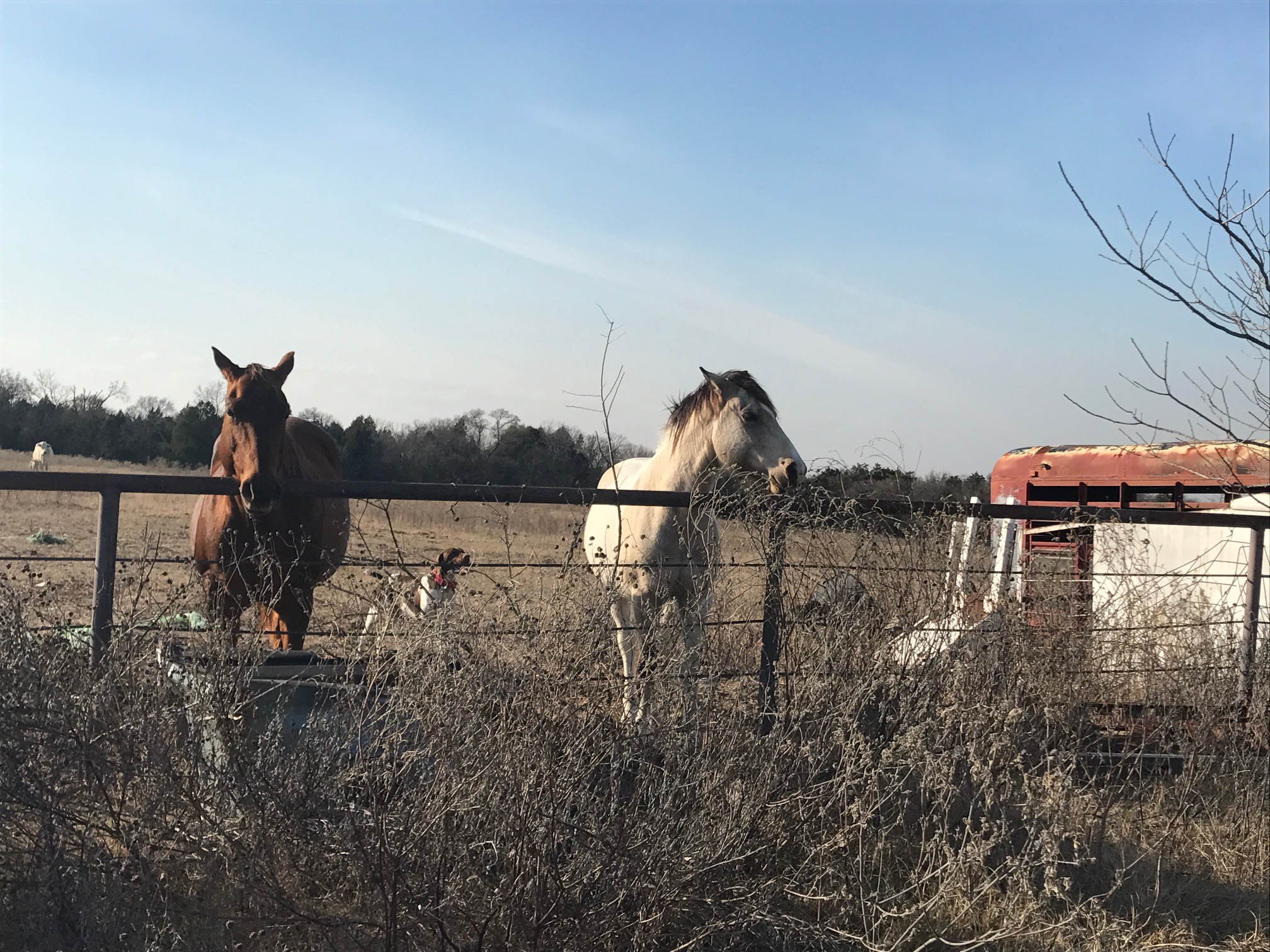 Restaurant and indoor wine bar for chilling and making new friends.  As you drink, you'll make more and more friends  =)
How beautiful is the Inn? I would love to spend a few days in this charming location to unwind in my jammies.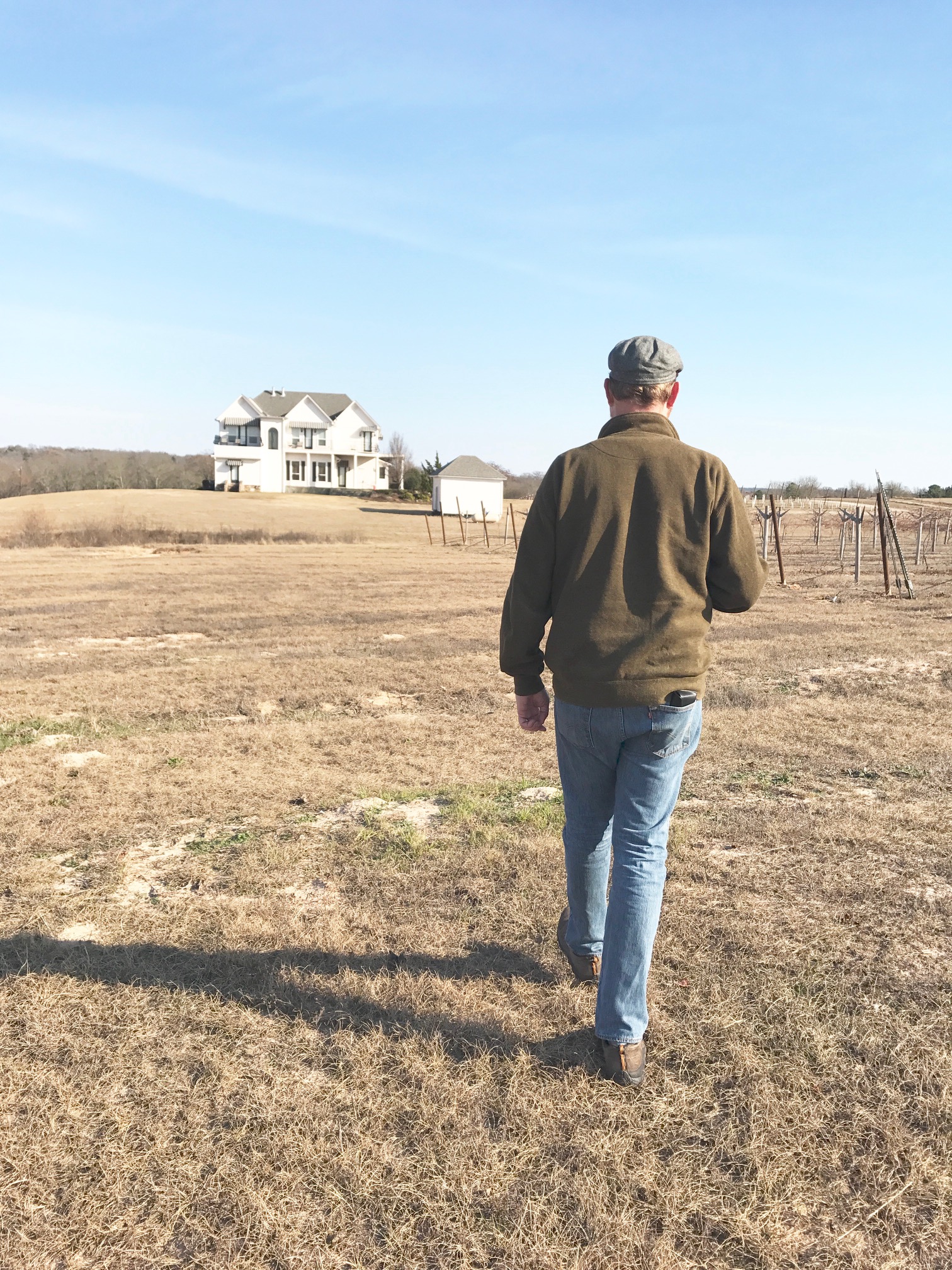 Brian and I have to raise a glass to this lovely destination.
Its literally 1.5 hours from Plano.
Don't speed though, those East Texas cops will find you (yes, I'll be taking an online defensive driving course pretty soon LOL).
We cannot wait to go back to this gem in the countryside of Athens Texas.
Here are the details: