Advertise to residents of Collin County
I make a limited number of advertising opportunities available to individuals and companies that I believe are a good fit for my Collin County audience.
Collin County includes these cities (or part of them):
 We are currently just ramping up here at WeAreCollinCounty.com with a newsletter size of 3,500 residents.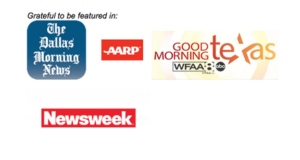 Why you would be crazy to not make YOUR impact online:
97% of consumers use the internet to research products and services in their local area.
66% of Americans use the Internet to find local businesses (Comscore)
It is their "go to" source for local shopping. Similar research indicates this number is over 80%.
73% of all online activity is related to local content (Google)
82% of local searchers follow up with their search by phone call and/or walk-in  to the business they found through local search. (TMP / Comscore)
One-third of mobile search is locally based (Google).
67% of all local purchases start with an internet search
NOTE:  If you are NOT looking to advertise now, please stay in touch or introduce yourself to me, I am consistently publishing Collin County roundups to write about where to grab a beer, to which dentists are amazing or the hairstylists that you have to book with now.  Most likely, I'll probably visit your business one day and will write about you. 
If you are looking to make impact now, then Fast Track it below with a affordable ad package – –

Choose a Newsletter/Social Deal: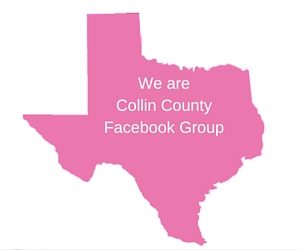 Blast your business, deal, vent to my list of Collin County residents via my email newsletter on Thursday and my social networks.
https://www.facebook.com/groups/wearecollincounty
You can also choose an additional ad on: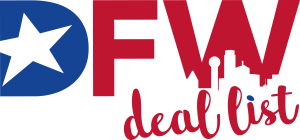 Just go to DFWDealList.com for the scoop 

Or choose a Sidebar Ad:
(click on the rectangle for a larger image)
Please note: when you contact me to visit your business and write about you, I will ask you to take a look at these pages. I love meeting other business owners and appreciate FREE offers. However, I am running a business and can get your business in front of a targeted audience.  When I do get invited out for a free event or meal, my articles typically are written 2 – 4 months after the visit. If you would like a Sponsored Post or one of the advertising options listed above, I move really quickly to get you in front of my audience.
(ready to get started quickly, start with payment OR read below for slower start)
To purchase Mini Block Ad:
To purchase Large Block Ad:
To purchase Brand Ambassador option:
 
Artwork:  For block ads – artwork must be approved by our graphic team before being published.  Must have good images and limited text (your ad will click through to your site) If you need artwork/ad created for you, there is a fee of $175 and can be turned around in 48 hours or less for publishing (instant approval).
Brand Ambassador – this is a fantastic package to have an article written all about YOU and YOUR Business.  The article will live forever on the site and will showcase the experience of your business (a very authentic way to showcase your business).  This package takes between 25 – 40 hours of my time, so please know that I will show up to our appointment on time and ready to go!  I take this Ambassadorship very seriously. 
**PLEASE NOTE: rates will increase in 2017
To connect: Email ConversationCounts@gmail.com
(please email for quickest service)
Here's how to get your ad up quickly:
Email letting me know which advertising package you would like
I will email you back with dimensions required and ad requirements (or more details on booking a Brand Ambassador package)

PayPal request will be sent to you (the sooner the pay, the sooner your ad will appear, in most cases it is same day)

Once payment is received + Ad is received/approved you block ad will be posted online
For Brand Ambassador packages – we will customize the onsite to fit your needs