Hi, I'm Becca and I am so glad you made it here!
Business owners, local Dallas business owners, solopreneurs and business professionals come to me for help in FIVE main areas:
⓵ Virtual Marketing Support
⓶Publishing an evergreen event/product $47 article on this site (for select local DFW businesses)
⓷LinkedIn Consulting
⓸Collaborations/Campaigns
⓹ Business Coaching
I ❤️ everything about helping a business grow.
And you are probably here because who doesn't love to get more help, more attention and ultimately more clients and money in the bank so you can support your life, your family, your business and everything your heart desires.
And eventually have more freedom to spend time with those you love the most.
Yes, this is our family's annual St. Patrick's Day photograph (aftermath, pure chaos, LOL).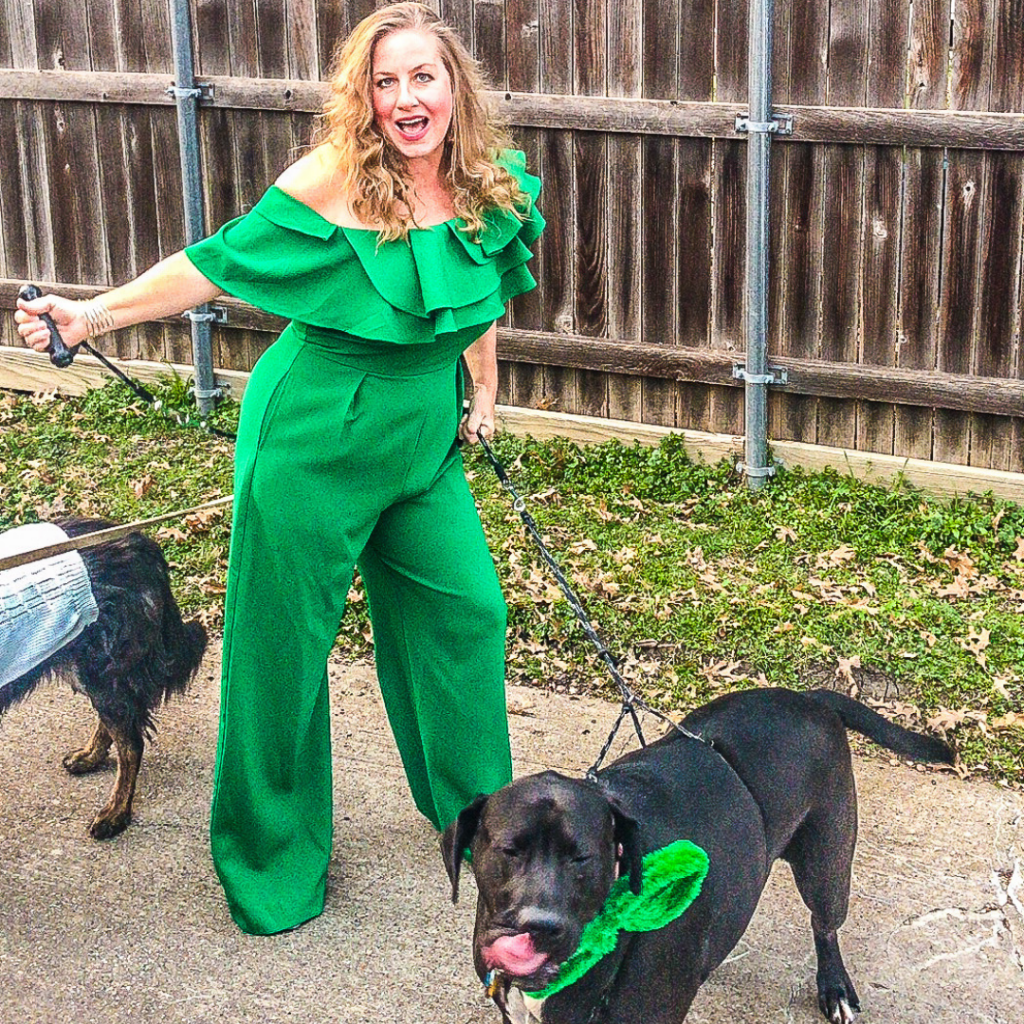 I'm not sure how you discovered me, perhaps you've noticed me on LinkedIn or heard me on my podcast, around town speaking, my website, Pinterest, my FB page or group – –  or even my Facebook LIVE show with my correspondents from around the metroplex like the ones shown here ⤵️  (p.s. my clients get tagged + mentioned in the show)
So how do you choose which service is best for you?
(I went ahead placed them in order of popularity)
**Please keep in mind, running this website and a few other niche websites is my #1 priority and I take on a limited amount of client work and looking to work with those that are committed and dedicated to growing their business.
#1 If you are a local business, the evemt/product feature article is a simple dose of evergreen content + a little extra PR (a little social media and your business will get tagged on the Facebook LIVE show). And BTW, its only $47 and you will be featured within 72 hours on this site.

***please note: I'm only open to a few select businesses per month for this.  No phone calls.
#2 Coaching – this is for the professional that wants support and strategy.
#3 My 3rd popular service is Virtual Marketing Support (when you want hands-on support)
#4 LinkedIn Audits and Consults (wow, this is a powerful network)
#5 Campaigns & Collaborations.  I work with very few companies on this service that would require a long term commitment.


(I've been featured on Fox 4, Good Morning Texas, Business Insider, AARP, Dallas Morning News and have worked with brands such as Dunkin Donuts, i9 Sports, GoApe, City of Celina, Subaru, Brio, Cross Creek Roofing, Farmer's Insurance, Sunrun, Bubbl, Dell, CDW, Apple, Luxxotica, Mastercard, Tory Burch, Senior Resource Center to name a few. And have featured Alto rideshare, DART, Shelly Slater, Tom Ziglar, the City of Plano and many more on the podcast)
________________________________________________________________________
Any challenges? Send me an email: info@WeAreDallasFortWorth.com
Need a speaker or coaching, go here
And last thing, I invite you to jump
onto the Waiting List for the free group. . . COMING December 2019