Disclosure of Material Connection: Some of the links in this post may be "affiliate links." This means if you click on the link and purchase an item, I will receive an affiliate commission. Disclosure in accordance with the Federal Trade Commission's 16 CF.
With any water damage restoration project in Dallas, it is necessary to analyze and assess the materials and contents that are being affected by the moisture and then only we develop specific emergency water removal and cleanup process.
Most often during a water loss situation, there are more materials that are wet than appear to be.
Even if you feel the water damage is small or isolated, it should be evaluated by a water damage restoration professional here in Dallas first. Relying an an expert is the perfect way to get help with all of your water damage restoration needs.
Everyone deals with a little water damage sooner or later and your response helps determine how far the damage will spread.  Excess water or moisture can spread quickly through absorbent building materials, leading to structural damage and mold growth.  The longer water damage is ignored, the further it will spread.
How to Fix Water Damage in Dallas
After discovering water in your ceiling or walls, it's important to call a trusted restoration company. We really feel that this is the best solution to fixing your water damage. If water goes undetected long enough, it will deteriorate the drywall, peel the paint, and possibly lead to mold growth.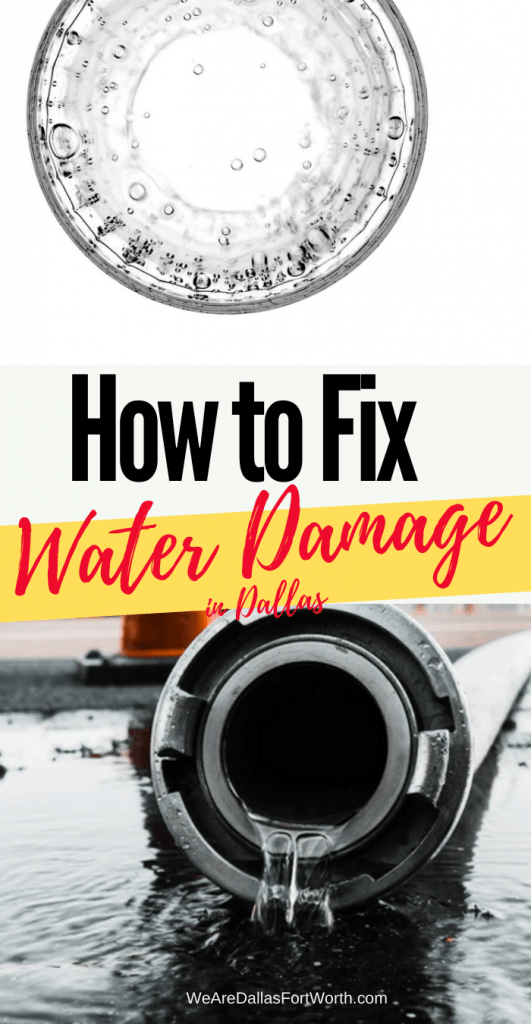 Frozen, Burst, & Broken Pipe
With Winter coming, it can be the most devastating time of year for water damage.  Especially when we have experienced a shocking tornado right in the middle of our Fall season like we have recently. When temperatures drop well below freezing, pipes will often freeze and expand until they burst. Which is why its always a good idea to wrap the pipe or place a cover on them.
We all know how temperatures can go on a roller coaster ride in DFW.
Its always a good idea to keep an eye on those weather apps so you can be best prepped for the temperature dips.
Broken pipes are a common cause of water damage. A pipe burst in your attic can cause gallons of water to come rushing down into your living rooms, bedrooms, kitchen, and bathrooms. A broken or frozen pipe burst in a home can often go unnoticed, especially if the home is vacant.
And sprinkler pipe burst often goes unnoticed until the water comes rushing through the walls.
Who can you call?
Try one of these 5 water damage specialists in Dallas ⤵️
1. PuroClean Restoration Specialists

(469) 210-2561
(214) 771-8953
You can reach out to this local company by clicking here
3. Dalworth Restoration

(888) 778-9693
4. Mr. Restore

(877) 631-7576
5. ACT Restoration Services

469-454-8090
And what if you want to DIY it and Fix Water Damage in Dallas yourself
Once you've shut down the water source and electricity, you may be staring at puddles and wondering, "What now?"
Now it's time to assess and do water damage repair—and do it quickly! Wet materials start developing very serious problems like mold after around 24 hours.
You'll have very little time to take action.
Make sure to check for mold because you may need to act quickly on mold removal first.
Mold can start to grow in the right conditions in as little as 24 hours.
Some mold is toxic to humans, and all mold is very damaging to the materials it infests. For small mold issues, cut out the material, bag it, and throw it away immediately. For serious mold issues, get out of the area, shut down any airflow (to avoid spore contamination) and call a professional.
Something important to keep in mind,  mold can show up in hidden areas like inside walls or under floors, so before you commit to conducting a DIY of water damage restoration – an inspection might be the best option.
In the meantime, you could try:
Mold Removal

This is a strong fungicide cleaner and disinfectant that can help with some of your biggest jobs.
Dry Out the Affected Area

Pairing heavy duty air movers with dehumidifiers and air scrubbers, you'll find the most efficient way to combat water damage by removing mold, mildew, etc
Remove and Toss Damaged Porous Materials
Provides maximum resistance to punctures and tears. Designed to hold the toughest and most rough objects around. Including sharp and irregular shaped items such as glass, nails, metal, wood and cardboard.
Disinfect Remaining Materials
Rescue Concentrate, harnessing the power of Accelerated Hydrogen Peroxide (AHP)
You'll also want to potentially:
Replace damaged wood
Install new sealed floors
Measure and replace drywall
Caulk and paint
Check your insurance
The Verdict on how to fix water damage in Dallas?
Remember you'll want to call a pro if its a big job, in the meantime:
Do not enter a room with standing water until the power has been turned off.
Do not use a normal vacuum cleaner to remove water.
Do not remove permanent carpeting or flooring without professional help.
Do not use electrical appliances on a wet floor.
Do not try to remove mold or mildew.
Water damage will only get worse until the restoration begins so make a decision and act quickly.
Again, you can DIY it or try reaching out to a local company like this one here.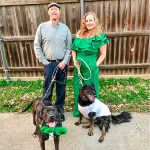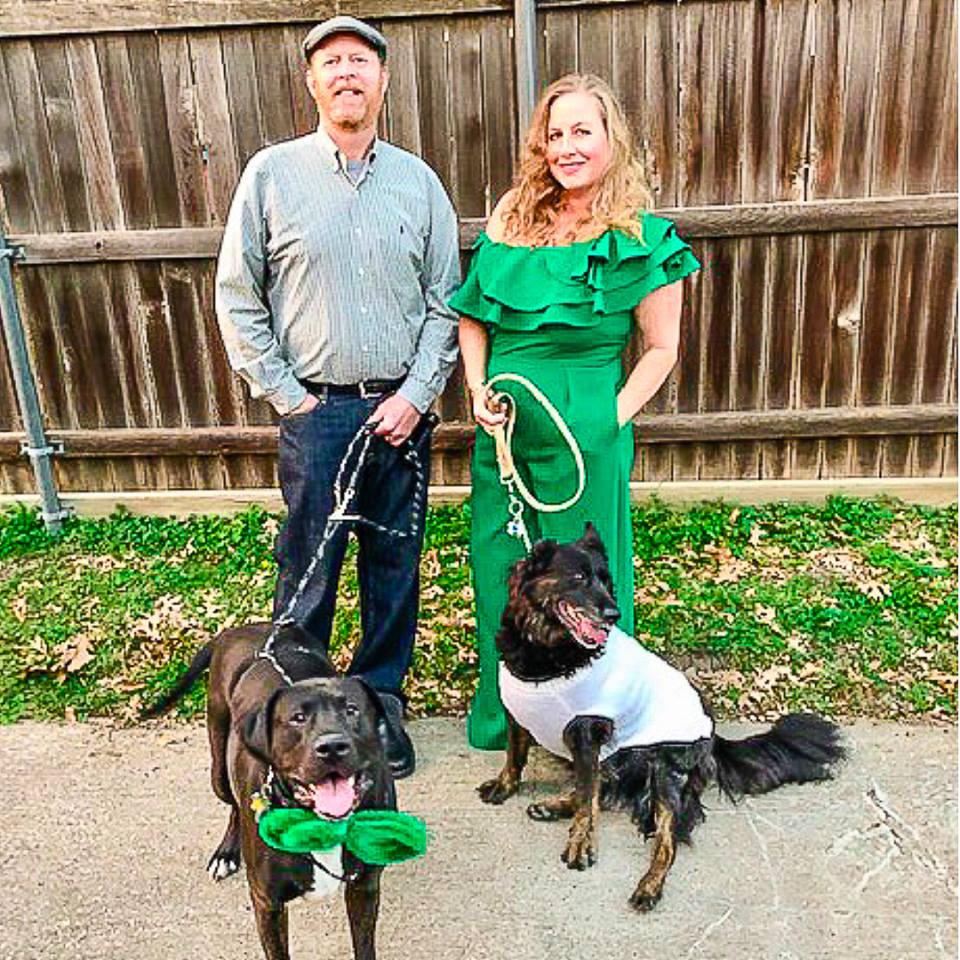 Interested in working with the We Are DFW team or being featured here on the website, start here
They help local businesses in DFW and many larger businesses looking to tell a story to the readers of Dallas. Her work entails copywriting, content marketing, blog campaigns, email marketing, social media, coaching and consulting.
This article contains some affiliate links, meaning that if you make a purchase through these links, I may earn a small commission (at no extra cost to you!). Thank you for reading!
Be sure to take a peek at the LIVE show here, I would love to see you join us every Wednesday morning at 10:00am – here are just a few of them from the recent weeks (lots of Frisco representation in the house!)
You might also like
If you like podcasts, here are a few of my episodes from the We Are Dallas Fort Worth podcast