What happening this week in Collin County and beyond
The weekend before Thanksgiving is here!!  Not only are there a million fun things to do, there's also a million things to do around the house, like making sure my faucets are covered (we will be hitting 30 degrees on Saturday), weeding (only in Texas could I be weeding and winterizing outside on the same day), grocery shopping, finishing up my house sitting instructions, packing for my upcoming trip to Cuba (swimsuit, shorts, goggles, Euros . . . check, check, check . . ), baking, celebrating my 5th wedding anniversary and getting some rest . . 3 visits to the hospital in Richardson and 2 weeks of recovery  . . sounds like I need some Hallmark movie time.  Yay for Hallmark Christmas movies, might be the only thing to encourage me to pop up my feet.
But I also can't help but think of some of the events coming up for this super cold weekend of ours and fun Thanksgiving week.  To me, its always one of those weeks where I can feel the happy energy in the air.  It just puts a smile on my face!
Scroll all the way to the bottom for the Chi Omega Christmas Market link . . . its happening now!!!  Such an awesome market!
If you aren't getting a jumpstart on your holiday week and staying around Collin County/the metroplex check out these events – –
(click on the italicized events and the link will take you to their page)
Mckinney:
Vintage Market Days is an upscale vintage-inspired indoor/outdoor market featuring original art, antiques, clothing, jewelry, handmade treasures, home décor, outdoor furnishings, consumable yummies, seasonal plantings and a little more. Vintage Market Days events are so much more than a flea market. Each Vintage Market Days event is a unique opportunity for vendors to display their talents and passions in creative venues.
Frisco:
Plano:
This fun and FREE event will showcase handmade holiday gift items made of fabric, wood, ceramic, and glass. Other exhibitors will have jewelry and clothing for adults and children, along with candles and soaps. There will also be a wonderful selection of salsas, jams, nuts and dips for gifts or holiday parties. In addition, Collin County seniors will stock the Hip Hip for Gray booth with a variety of crafts including quilts, baby items, ornaments and more.
Sunday, November 22, 2015
Time: 4:00 – 7:00 PM
Cost: Free
Mark your calendars for our annual Lights at Legacy holiday & tree lighting event!
2:00 PM – Watch 'Happy Feet' with Mrs. Claus at The Angelika Film Center. Purchase your $5 ticket at The Angelika or visit angelikafilmcenter.com/plano (tickets available mid-late October). This special event will sell out!
4:00 PM – Swag Bags; Exclusive Swag Bags will be avaialable to the first 200 guests who visit The Shops at Legacy booth.  Lucky recipients will receive a surprise gift card in their bag!
4:00 – 7:00 PM – Continue the Holiday Celebration as you join us at #LightsAtLegacy after the movie. Santa Photos will be available around the corner from Del Frisco's Grille with a portion of the proceeds going to Children's Health, ride our Christmas Train and enjoy live entertainment, craft activities with Mrs. Claus, balloon animals, face painting, caricature drawings,  magic with Mr. Scrooge, Christmas parade plus the lighting of the sixty five foot tree!
Wylie:
Turkey Trot Fun Run and Family Walk
Come dressed like a turkey to exercise before your turkey meal. Register by Nov. 10 to be guaranteed a t-shirt. Goodie bags for everyone who registers. Raffle prizes & bounce houses for entertainment!!!
*Family Run/Walk 8am
Registration after Nov 10:
$20.00 Late Registration-12 Years and Under (through 11/24 at 11:59 PM US/Central)
$30.00 Late Registration-13 Years and Over (through 11/24 at 11:59 PM US/Central)
*5k at 8:30 am
Registration after Nov 10:
$25.00 Late Registration-12 Years and Under (through 11/24 at 11:59 PM US/Central)
$30.00 Late Registration-13 Years and Over (through 11/24 at 11:59 PM US/Central)
Allen:
Aladdin Movie Sreening and Craft (Free)
Disney on Ice presents Treasure Trove
Discover endless riches when Disney On Ice presents Treasure Trove Presented by Stonyfield YoKids Organic Yogurt comes to your hometown Disney On Ice sets the gold standard with a skating spectacular filled with classic Disney moments Get tangled up in Disneys 50th animated feature with Rapunzel and Flynn and enter the worlds of your favorite Disney princesses Ariel Belle Cinderella Jasmine Aurora Tiana Mulan and of course the one who started it all Snow White Ahoy Mateys Set sail with Peter Pan the always sassy Tinker Bell and the cantankerous Captain Hook and his pirate pals on an adventure beyond Never Land Trek the wilds of Africa with Simba Nala Pumbaa and Timon as they discover the true meaning of the Circle of Life Tick Tock Tick Tock Dont be late to a very important date with Alice and the Mad Hatter as they march with the Queen of Hearts Army of Cards. You wont want to miss this show full of Disney treasures to remember. Disney On Ice combines the incredible talents of world-class ice skaters and heartwarming Disney stories, lavish costumes, dazzling lighting and enchanting music to create an extraordinary show for families around the world. Each year, a new production of Disney On Ice is created to bring favorite Disney characters to families around the world. Audiences can sing and dance with their Disney friends such as Mickey Mouse, Donald Duck, the Disney Princesses, and the Toy Story gang in a series of wondrous ice spectaculars. There are 8 different Disney On Ice productions playing to audiences around the world. Box Office: 972-912-1057
Richardson:
Free concert at the Eisemann center with Plano Symphony Orchestra
Dallas:
P.S.  Looking for deals before Black Friday?  Bookmark this sale site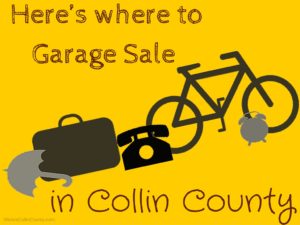 P.P.S. If you are looking to go further then peruse this article 44 Road Trips from Dallas on a Tank of Gas
P.P.P.S   No time to cook?