Online Marketing Consultation
The Online Marketing Consultation is your chance to discuss your online marketing strategies.
Who you are:
You're a small business owner looking to build your online presence.
What you need most right now:
Your primary focus needs to be on creating a crystal clear marketing strategy to get more ideal clients and on taking serious action to generate greater income in your business. It's time to create the right marketing message and implement the right marketing plan consistently. You need a website optimized for clients both offline and online, a lead capture system, a greater understanding of how to implement an effective social media strategy, possibly an email list and the understanding of where to find the tools to get it all done. Or, discover where you need to outsource in your business to keep all the moving parts progressing forward.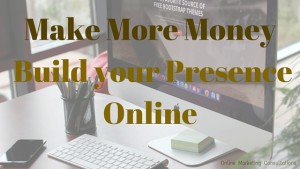 I have the answers for you and I can explain how to accomplish your online strategy in plain English (bonus: I'll tell you about all the FREE tools out there and affordable places to accomplish your most frustrating tasks).
I offers a wide variety of consulting options for company clients.
One-time Phone consultation – In this one-hour session, pick my brain on anything related to building your online presence.
Monthly consulting package – this package includes (3) one-hour sessions via the phone or Skype and unlimited email support.
How much does it cost?
The one-time consult is $175 for the hour
The monthly consult package is $799
Yes, I need this! How do I get signed up for this?
You'll need to do 2 quick things:
Send an email to me at ConversationCounts@gmail.com with a short introduction to you and a short summary on your top concerns.
Next, purchase the one-time consult here
or the month package here
Once these 2 items are received I will respond within 24 hours to schedule our first session.