Social Media Consultation
The Social Media Consultation has been designed to let you know how to prepare and implement a proper social strategy for your business.
Your Consultation will include:
Deciding on which social channels are right for you.  Should you be on Pinterest? Instagram? Facebook? LinkedIn? Should you choose one or all of them?
Understanding what social media is and how it will help your business
How to generate correct images for your chosen social media channel(s)
How to engage your fans
Creating a social calendar
Who you are:
You're a small business owner that occasionally dabbles in social media.  You know you are supposed to be doing more of it but you keeping putting it on the back burner.  Well, enough is enough.  Better be late to the game than not show up at all.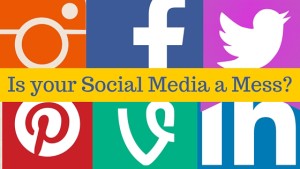 What you need most right now:
Your primary focus needs to be on creating a crystal clear social media strategy to get more visibility right away in addition to a consistent schedule of posts.   The time is now to take serious action to generate greater awareness of your business. It's time to create the right marketing message and implement the right social marketing plan consistently.
How much does it cost?
Currently, I conduct hourly sessions.  Depending on where you are in the journey, you will probably need much more than one hour.  Via Skype or phone – one hour – $67
What's the turnaround time?
We can get you scheduled within 48 hours.
Yes, I need this! How do I get signed up for this?
You'll need to do 2 quick things:
Send an email to me at ConversationCounts@gmail.com with a short introduction to you and your website and how you would like to be contacted (Skype or Phone)
Purchase the Consult on PayPal with this button
Once these 2 items are received I will begin the review process and email you the document within 48 hours of delivery of payment.