Disclosure of Material Connection: Some of the links in this post may be "affiliate links." This means if you click on the link and purchase an item, I will receive an affiliate commission. Disclosure in accordance with the Federal Trade Commission's 16 CF.
We have finally moved a bit past our New Year's resolutions, diets and challenges . . and before you know it, here comes the Superbowl, Valentines Day and chilly days that deserve a cup of hot chocolate.
We all love sugar so its no doubt we will feed our souls to something sweet on February 14th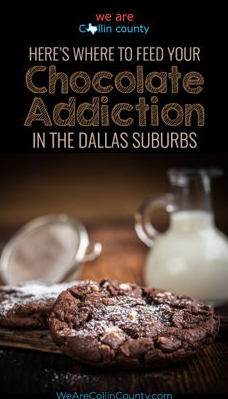 So here's where to feed your chocolate addiction in the Dallas Suburbs:
1. Sublime Chocolate (
Allen

)

This is a scratch made chocolate and coffee shop.  They handcraft truffles, bonbons, ice cream, bean to bar chocolate and coffee drinks.

But my favorite treat here is there sipping chocolate which can be selected in dark, milk or white chocolate. Creamier than a hot chocolate but lighter than a pudding this is an indulgent treat that will hit the spot.

2. Goodie's Texas (
McKinney)
You won't be able to stroll by this shop on the Square without being pulled in by the tantalizing scent of homemade Fudge. Once you peruse the display, you'll be greeted by a variety of chocolates that are waiting to be taken home with you.
 
3. Isabelly's Chocolates & Sweet Treats (
Richardson

)

Isabelly's has created a unique combination of products including a wide assortment of chocolates, cake balls, French macarons, and small batch ice cream all handmade in their kitchens. Their cake balls will melt in your mouth and because of this have even won awards by the Dallas Observer as the absolute best Cake Ball in the metroplex. This quaint shop is located in downtown Richardson and makes for a fun spot to stop into with the kids after school.

4. I Like Big Bundts (
Carrollton

)

Imagine the option of Red Velvet or Nutella Swirl or Chocolate Peanut Butter or even Coconut Chocolate?!?! You'll want to go home with one of each. Oh, they even have gluten free bundt cakes for the gluten free love in your life.

5. Unrefined Bakery (
Rockwall

)

This place is all about the gluten-Free sweet treats! They use only unrefined sugars and flours, heart healthy fats, and make the most delicious gluten and allergen free goods! From gluten free cakes to vegan cookies to paleo donuts, this is a place EVERYONE is able to indulge in a yummy treat. (they also have locations in Frisco and Dallas)
 
6. Max's Donut Shop (
Allen

)

The entire city of Allen Texas is lined up at this Donut Shop on Saturday mornings, or so it seems. Its your basic donut shop but according to their fans they serve up the best glazed, jelly & chocolate frosted donuts.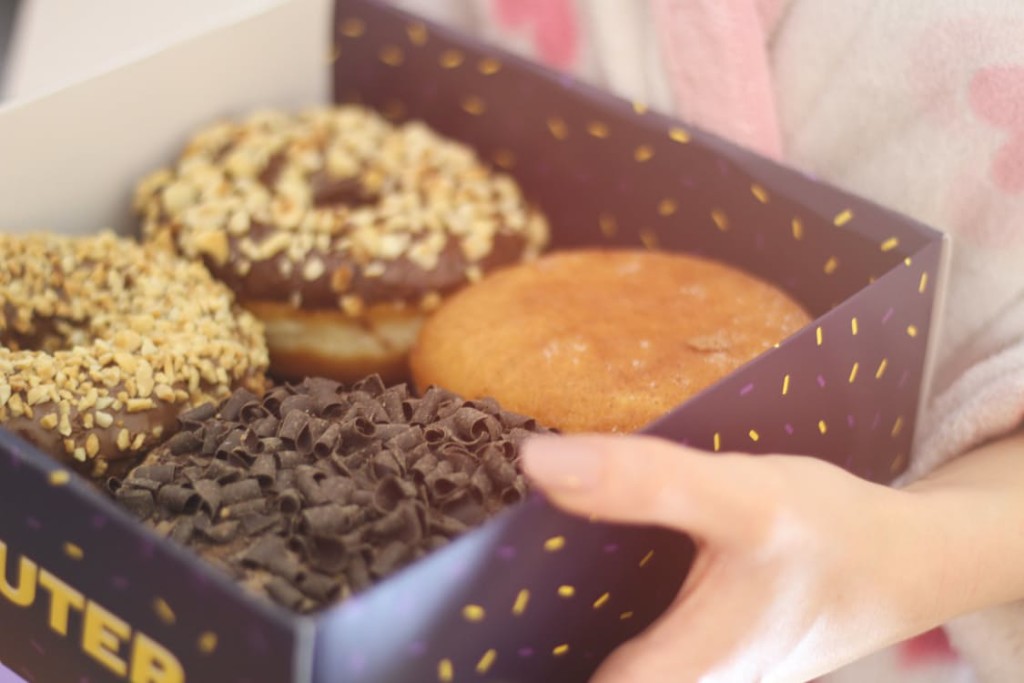 7. Bonnie Ruth's (
Allen

)

If you like giant cupcakes, this is your place – these cupcakes will make you happy, your husband happy and of course the kids grinning ear to ear. You can go into any of their locations and drool over the dessert display. Or check out a snapshot of the menu here. Yes please!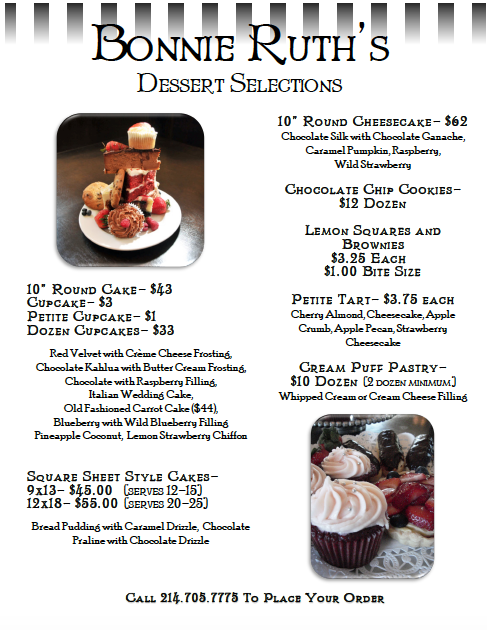 8. Fluellen Cupcakes (
Frisco

)

Here's a bit more on Fluellen from their website:

Fluellen Cupcakes is a bakery brought to you by Keith Fluellen.  Keith has been the owner of Dimples Cupcake Factory in Frisco, since May 2011, and has had tremendous success with the revitalization of that location. Fluellen Cupcakes uses only the finest quality ingredients, and bakes each cupcake fresh daily in the heart of downtown Dallas! The downtown Elm Street location made it's debut in July 2013, and Stonebriar Centre Frisco followed in November 2014.
9. Elizabeth's Cakes (
Plano

)

I am hugely partial to Elizabeth's as I was first introduced to this bakery by my Sister in Law who lives in Dallas. My family in Dallas never leaves the bubble, so for them to head to Plano spoke volumes about their cakes and cupcakes. So much so, I ordered multiple chocolate cakes for my Wedding from here.
10. Candy World (
Garland

)

Find your favorite candy, in bulk! All kinds of Gummies, Jelly Belly Jelly Beans, all sorts of Sour Candy, regular Chocolates, Sugar Free chocolates and Candy. Chocolate gift Boxes, including Sweet Shop, Ghiradelli, Toblerone and Lindt, Jelly Belly Gift Boxes as well! Gourmet chocolates, truffles, for special occasions we have chocolate covered cherries and strawberries. Nuts and mixes are also available! A candy shop is complete when you say (& have) FUDGE! In all different flavors!
 
11. Say it With Sugar (
Wylie

)

This is a family-run bakery specializing in custom-decorated cakes for special occasions & other desserts. It's a great place to pop into in downtown Wylie, after a visit to Shoemaker & Hardt of course.  They will create your cake for that next special birthday, anniversary or just because you-want-to-binge-on-Hallmark-movies-and-eat-cake (it happens!)


Pssst . . . you've seen the Collin County Collection, right? (I could point out this bakery right on the tote bag)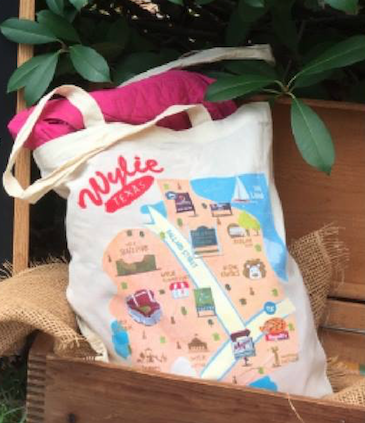 12. LuLu's New Zealand (
Anna

)

This tiny bakery in teeny tiny Anna Texas has lots of raving fans. I recommend stopping by (call first to make sure they are open) and grabbing a croissant and a Dutch Mocha Mint.
 
13. Eclair Bistro (
McKinney

)
   (I just love McKinney so much, even my house is decorated in McKinney, click the pic)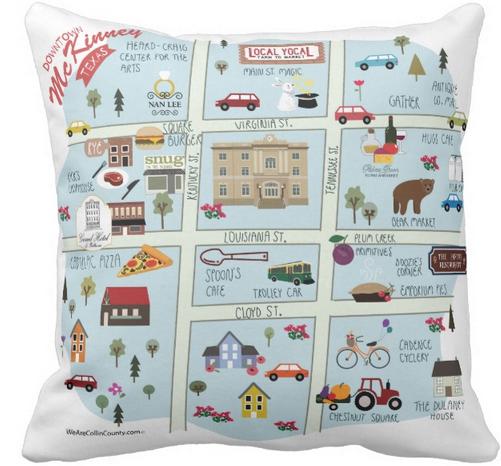 14. Sweet Firefly (
Richardson

)

Sweet Firefly is a locally owned gourmet ice cream and candied treats shop nestled in the heart of Richardson's Canyon Creek neighborhood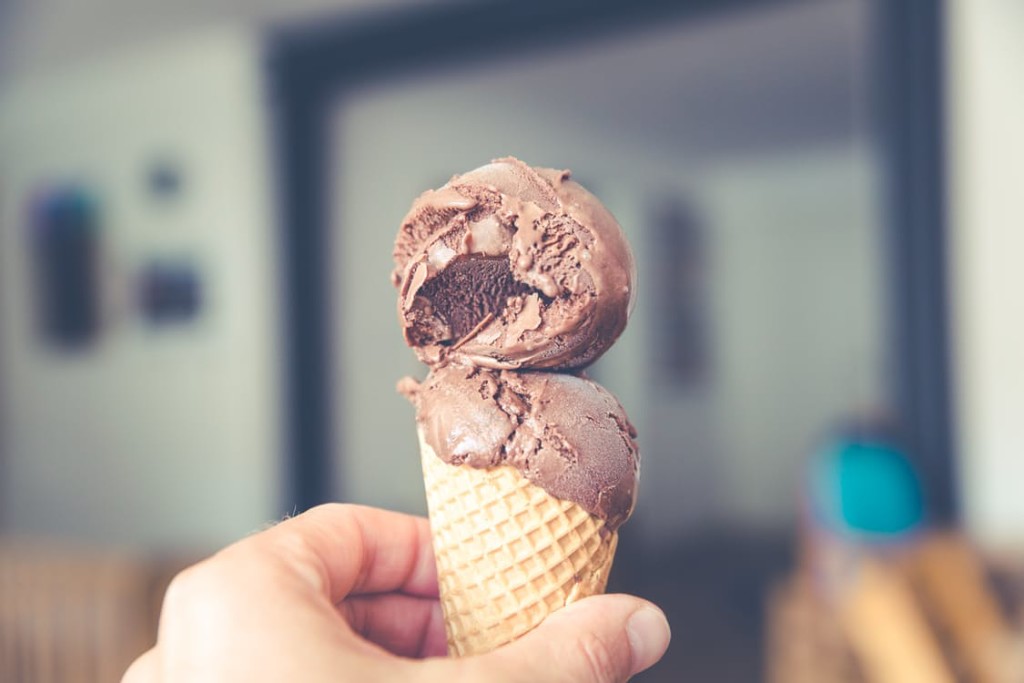 All so yummy! Now I'm seriously craving a dinner made of ice cream, cake and  a chocolate bar to wash it all down. Heavenly!
If you live north of Dallas and liked this article. . .
You might also like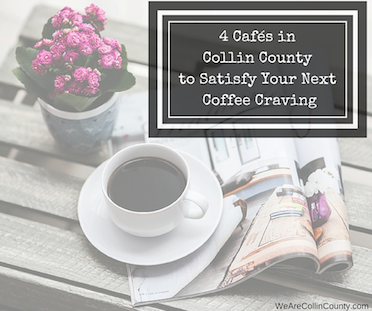 P.S. If you have a business or shop you'd like me to talk about, lets chat! Contact me via the form above or check out my Partnership packages
P.P.S. Join other Collin County Families via our Facebook Page