Disclosure of Material Connection: Some of the links in this post may be "affiliate links." This means if you click on the link and purchase an item, I will receive an affiliate commission. Disclosure in accordance with the Federal Trade Commission's 16 CF.
Yes, we've had some unseasonably cool days that to be honest . . both my dog and I have been rolling around in the grass and frolicking as we enjoy the low 80's and even lower humidity.
It's June afterall.
Triple digits are waiting for us and our dogs.
And, it kinda sucks.
We could do 2 things:
1. We could count down the days until PSL season begins
2. Or, we could support our furry friend through the hardest time of the year
The summertime heat is serious business here in DFW. It does not mess around and we need to constantly check in on our two babies, Dutch and Bow Bow. I have to monitor how long their potty breaks are, how long their doggie play dates are and definitely how long our walks and sniffaris are.  This is important to make sure that they don't overheat.
Our dogs are prone to overheating and dehydration during the warm months, so make sure yours have enough water and try to keep them in the shade when you're outside. With a few simple tricks like these, you can keep your pup chill all summer long and solidify your place as the coolest pet parent on the block.
Temperatures will only continue to climb so here are our resources to help keep your dog cool in this Dallas heat.
17 Ways to Keep your Dog Cool in the Dallas Heat
1. Give them their own water dispenser
Our babies would get a kick out of this "sprinkler" made just for them. And you know what? So would we! 😀
2. Enjoy a Pool Day
3. Provide them with a chill collar
Dog's can't sweat. They pant to regulate their body temperature. The hotter it gets, the harder they have to work to keep themselves cool. Dog's just want to chill. They'll need extra help during the warmer months to keep them staying cool… K9 CHILL is the comfortable + safe way to combat overheating , reduce fatigue, prevent heat-stress + alleviate dehydration. Simply moisten K9 CHILL with cold water. K9 CHILL is made with a unique blend of breathable + lightweight materials which allow it to retain moisture for hours longer than an ordinary sponge or cotton towel. K9 CHILL even has a leash hole built in, so your dog can stay cool on the go.
4. Dress your Dog in a Cooling Vest
Soak it in cold water, wring it out, and put the cooling vest on your dog, Evaporative cooling principle, During the phase transition from liquid water to water vapor, temperature drops, mesh material help wicking water, middle absorbent cotton holding water isolate from dog's skin, mesh scatter the ice feel to 4-way of dog's body
5. North Bark Dog Park
NorthBark Dog Park is a 22.3 acre "off-leash" dog park, in far north Dallas. It is located near the North Dallas Tollway and the President George Bush Tollway. This dog park offers everything a pooch could want; including trails, shady areas and an expansive lawn area. A unique "dog beach" adjacent to the doggy lake is perfect if your Dog loves to swim, frolic on the 6 foot wide loop trail, lounge under the pavilion, or cool off in the doggy shower surrounded by beautiful metal fencing with custom cut dog silhouettes and elegant flagstone structures.
Keep in mind that it's closed on rainy days and on Tuesdays for maintenance.
Fun Fact: This unique canine haven is the largest of its kind in North Texas.
My Dog Moms just ❤️ it
This is Lauren's Bella⤵️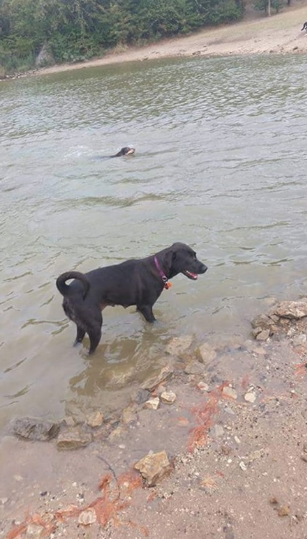 This is Wendy's Max, Layla and Remi⤵️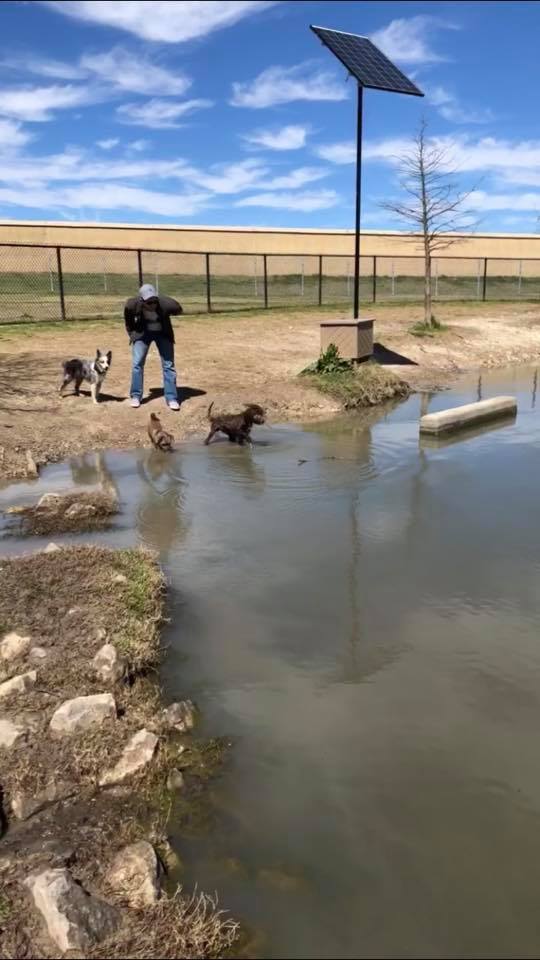 Heather's sweet Tucker⤵️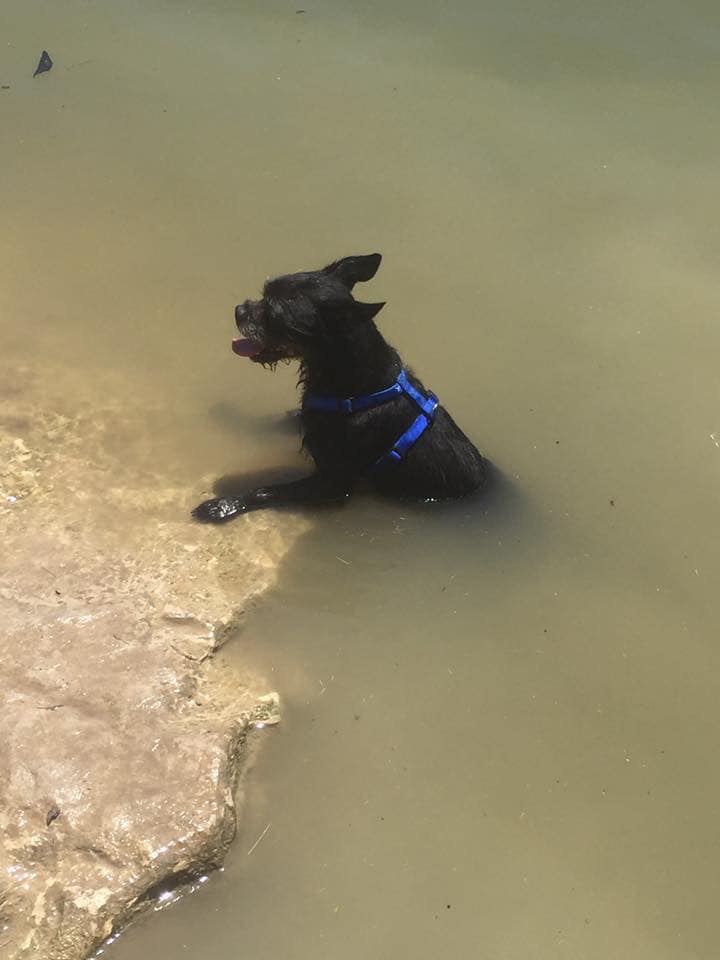 6. Snag a Doggie Cone
Doggie Cone provides a unique and delicious experience, keeping your dog occupied and hydrated while curbing their urge to chew by soothing their gums.
7. Let your furbaby float on a Lounger Raft
8. Cooling Towel
9. Play at the Bonnie Wenk splash pad
McKinney Texas has its very own off-leash which is entirely fenced in, separate areas for small dogs and large dogs and best of all a water feature with a splash pad.
Here is Keri's Bailey taking a swim⤵️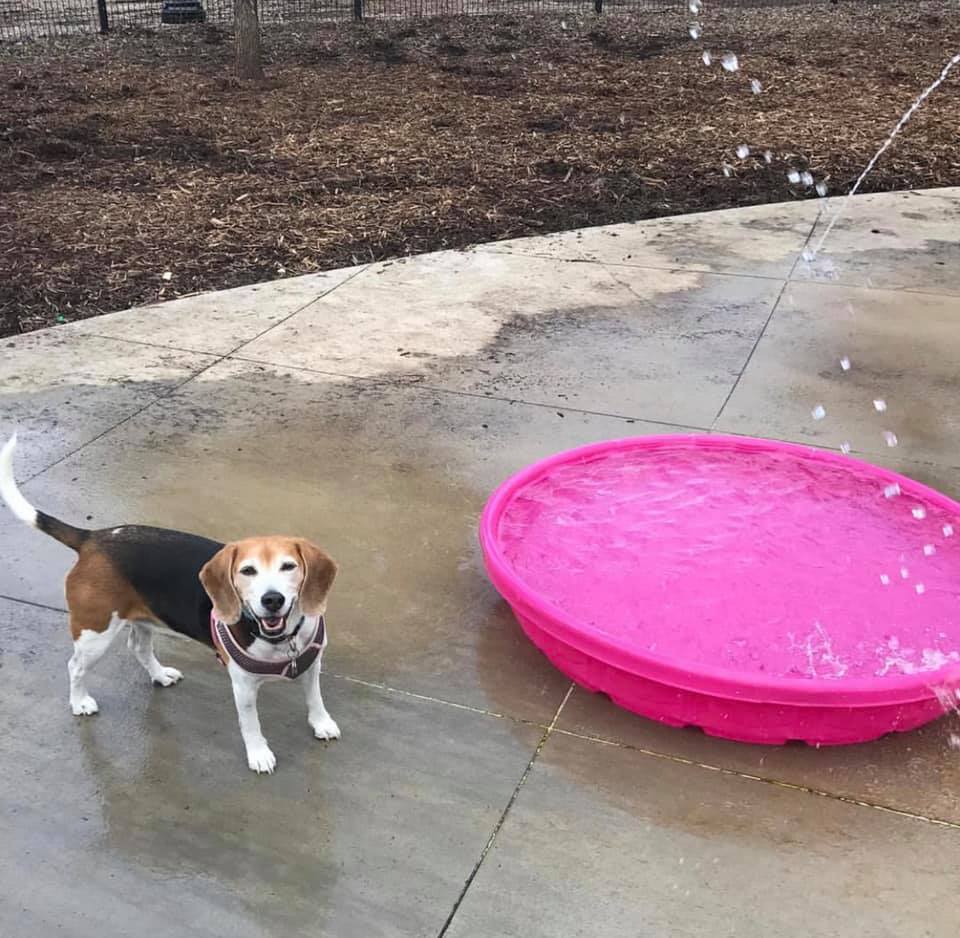 Annika's Franklin loves to relax⤵️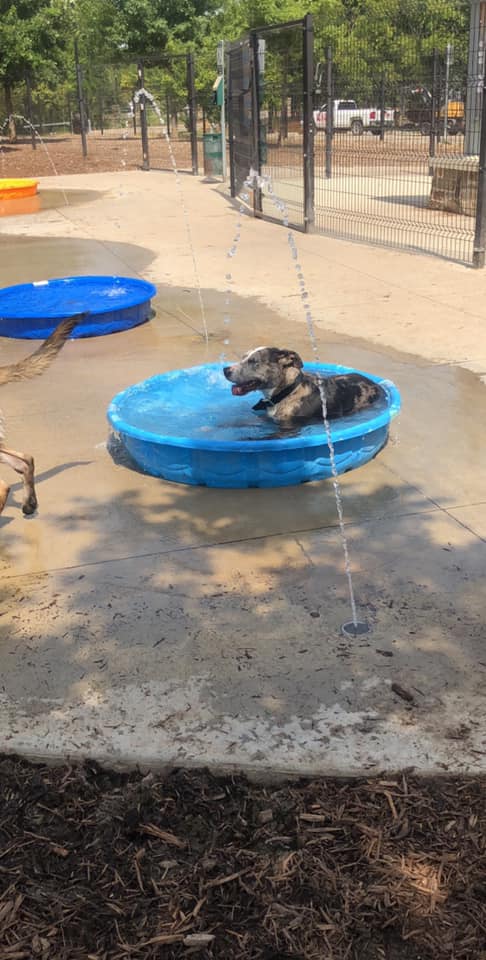 And this is Carly's Christmas Kringle Little Buddy the Elf ⤵️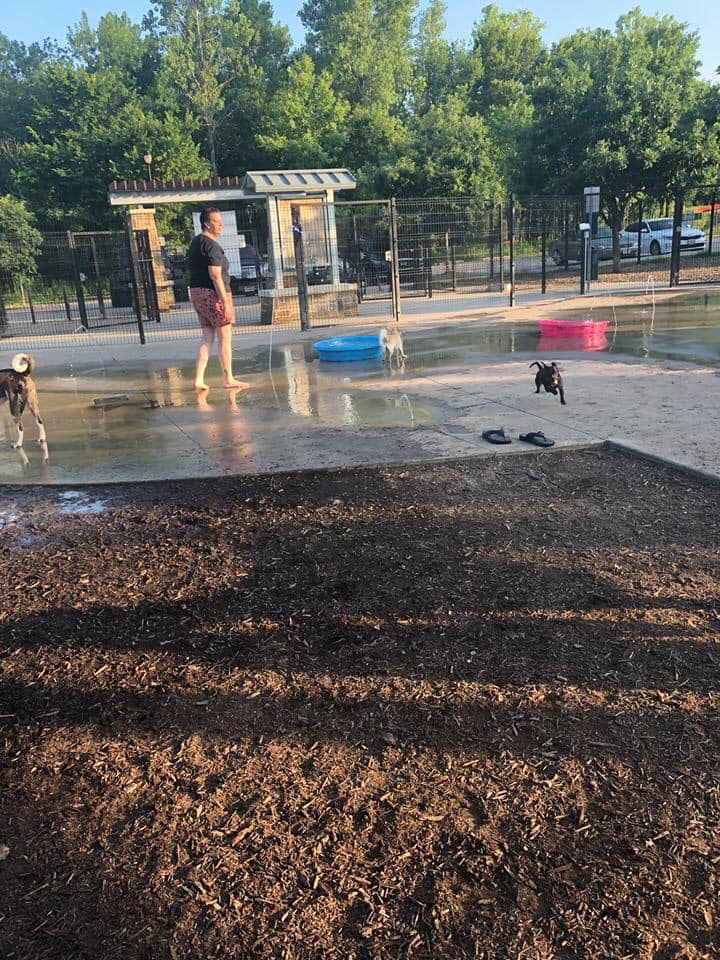 Finally, Lacey's sweet pup⤵️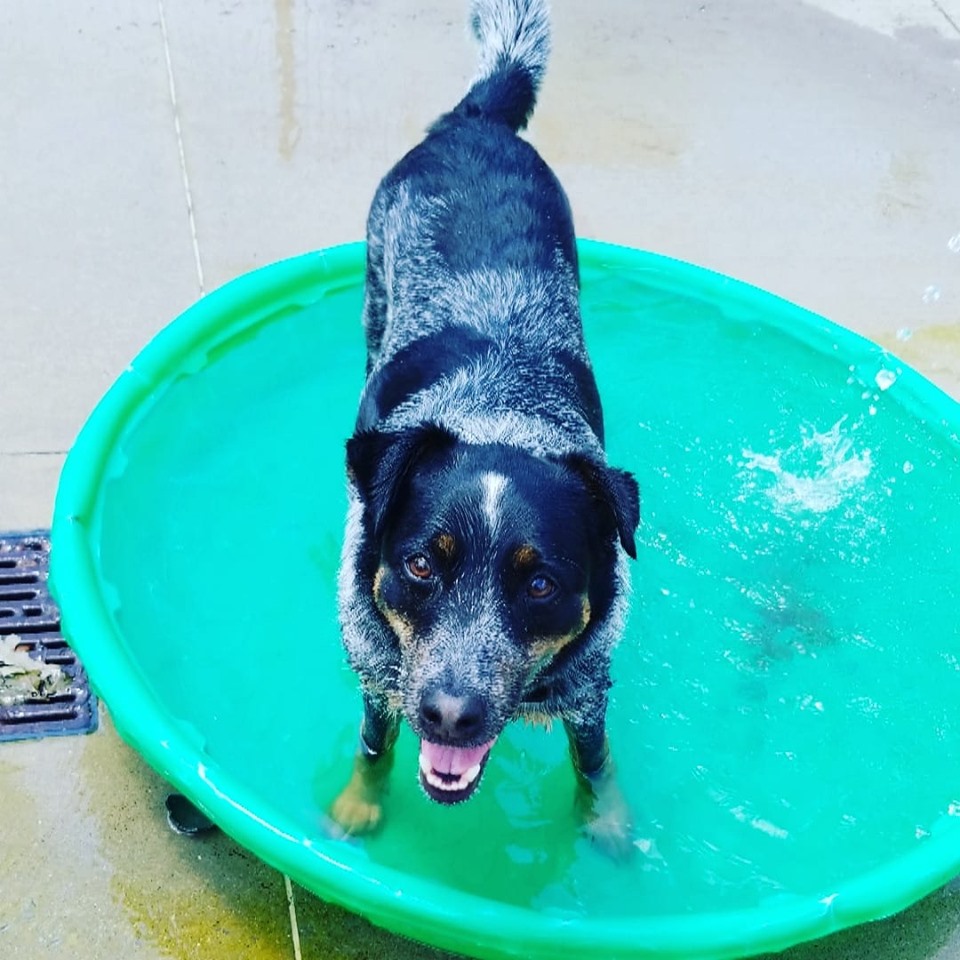 10. Pop Up Pet Tent
11. Walk them at night
Or first thing in the morning before the sun's rays are shining full force
12. Cool Pup Crate Fan
13. Put a Pet Noggle in your Car
The Noggle is known for making the back seat cool again.
The Noggle is the first pet comfort system of its kind that is safe and the ultimate solution for controlling air temperature in your car's backseat to make it comfortable for all passengers, even your pet! Maintaining a comfortable temperature in your car's backseat during the hot days of summer and winter's extreme cold is next to impossible. The Noggle prevents sweaty, uncomfortable, and potentially dangerous car rides for your pets in the summer and keeps them warmer and more comfortable during the winter months.
Alrighty all you dog parents, stay strong, stay vigilant and help make this Summer as cool as possible in Dallas.

This article contains some affiliate links, meaning that if you make a purchase through these links, I may earn a small commission (at no extra cost to you!). Thank you for reading!
You might also like these other fun articles: