Disclosure of Material Connection: Some of the links in this post may be "affiliate links." This means if you click on the link and purchase an item, I will receive an affiliate commission. Disclosure in accordance with the Federal Trade Commission's 16 CF.
My North Texas Handbag Essentials
When I was younger, all I wanted to carry was a purse and fill it with treasures.
And now that I am a grownup, I need a place to carry my life both personal and professional.  Living in Plano and working remotely, I'm always on the go, working from coffee shops, meeting clients, grabbing the train then walking a mile to my destination . . . and when I'm at the coffee shop in downtown Plano or chilling at Starbucks . . . I know many of you depend on your handbag as your carry all too! For me, its my traveling office and vanity.
So here's what I carry and what North Texas woman should carry.
Wallet/iPhone Case
It always has my license, credit card, debit card, and a small area for business cards. Its fun to take cards of your fave cafes or boutiques with you and then go like them on FB later to keep them on your mind. This case also allows me to leave my purse behind (hidden inside the car of course) and have the basics to run into the grocery store.
Lipgloss
Endless stops at Starbucks or the coffee house du jour, have thousands of coffee cup lids that have stole my lip gloss.
Smartphone
I have an iPhone of course, is there any other brand? I need it for email on the go, my FB groups/pages, Instagram . . . I can almost run my whole entire business off of this lil thang.
Portable phone charger
I consider this a life changing device.  I cannot ever, ever let my phone go dead.  Can you?
Healthy water bottle
Living in this dry, dry state, I get thirsty.  Like, guzzle down as much water as possible thirsty.  Parched.  There's nothing worse than spending a few bucks on bottled water when I could spend that money on a Hot Chocolate or a double chocolate chip muffin from Frogg's Coffee.  This special water bottle lets me tote it around for refills and its stainless steel and BPA free.
Book
Because reading is essential to growing and I never know when I'll have a delay or find a good reading spot when out and about. Click on the word book and you'll see one of my latest reads.
Brush
Having fine straight hair, my tresses are either in need of a brush or a little tease to keep the volume up during the day.
Snack
Healthy snacks are vital to my body and amount of energy I need.  Since I get really tempted by those muffins and breads in the Starbucks case, I need to have an alternative to make me full and not cost a fortune.
Gratitude journal and pencil
Its so important that I hand write the things I am thankful for every day.  Its something I do every day whenever I can carve out time.  Since some times that is on the road, I chose to keep my journal and pencil on me so I can write on the go.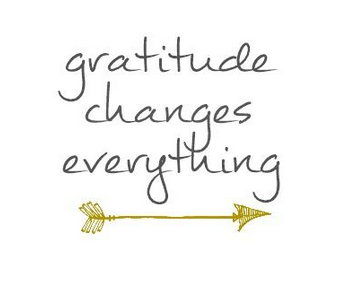 Travel Perfume
I found "my scent" over 10 years ago at South Coast Plaza in the OC.  And OMG!  Its so fun to splash on a bit on the go and enjoy the deliciousness of it all.  Click on 'Travel Perfume' to check out this Parisian perfume that I get a zillion compliments on.  But shhhhh . . . its my little secret.
Because.  2015 was the year of RAIN in Dallas.
My life.  The only computer I will ever own and it needs to come with me everywhere I go.  Loveee.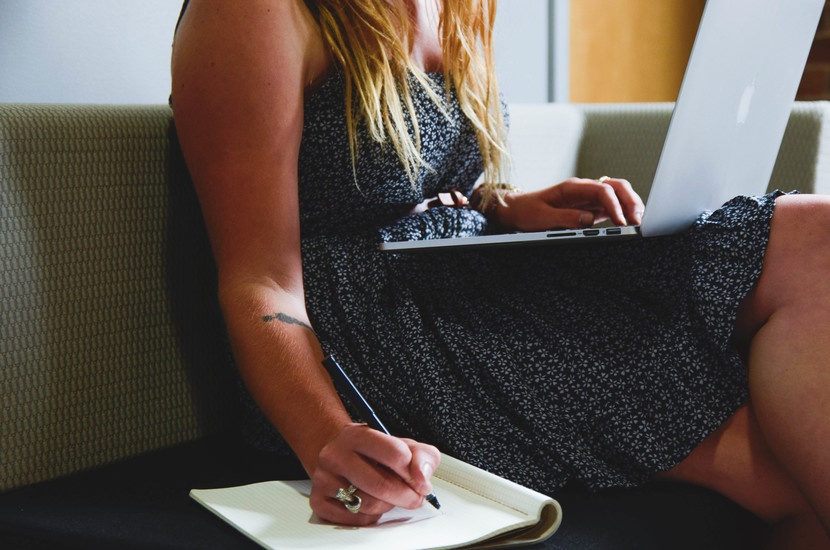 Listening to podcasts in the middle of a cafe just isn't kosher, so I pop these in.
Eating on the go, spilling coffee on the go (every time) or needing some kind of tissue  . . . having a couple of napkins in my purse solves all problems.
Because sometimes an umbrella doesn't work – wind – lightning – sometimes its best that I just go full on Babushka style.  Growing up my Mother used the word Babushka on a daily basis and now I have my own obsession with the word.  =) And, when I'm not using the scarf, I tie it around my purse handle for a super cute and classy look.