Oh Prosper, you are just growing up right before our eyes.  =)
Whether you first heard about Prosper because of football star Deion Sanders
or you've found yourself sitting down to a hearty breakfast
at the Cotton Gin Cafe, Prosper is the hottest place in North Texas right now.
And of course it needs to be the star in your kitchen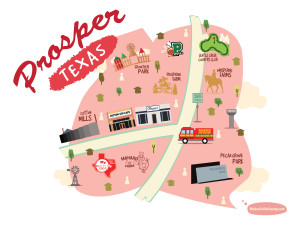 These can be ordered in my shop by clicking here
So there you have it . . . high five Prosper Texas!!!

P.S. Check out the others here . . .
Plano, McKinney, Celina, Oklahoma, Wylie (coming), Denton (coming), Downtown McKinney, Garland (coming), Frisco, Allen