My husband and I work from home so solicitors can be rather disturbing to our workflow.  Considering our doorbell is the Westminster chimes, every time the bell rings, our 2 dogs go insane!!  And it never happens when we are Netflix and chilling, its only when I'm conducting a webinar or my husband is on the phone with client.  Ugh!!
And of course, there are the pajama pants which I think all of my neighbors have seen me in.  We work from home you guys . . . sometimes, real pants just don't happen.
A "No Soliciting" sign was definitely in order, so I made a few color choices for our house and thought y'all would like them too!
You could laminate it and stick it to your front door with some command strips, attach to a wreath or just place in the front entryway.
You could also: place in a frame on the reception desk of a business or office, on a public bulletin board, etc.
#1 Click on any of the pics and the pdf file will download automatically.
#2 Enjoy your silence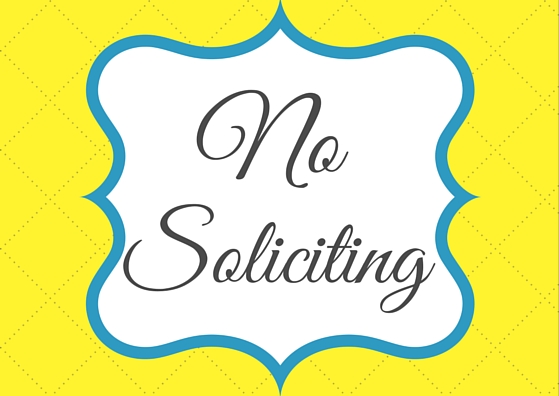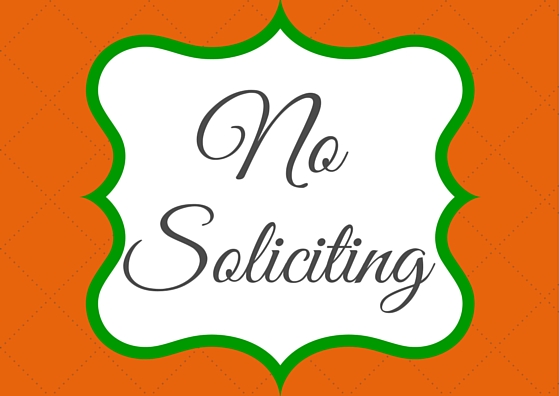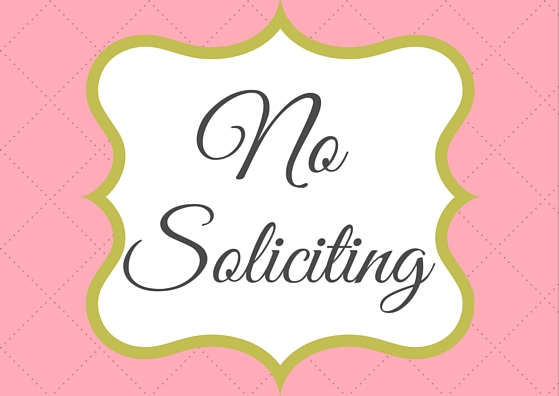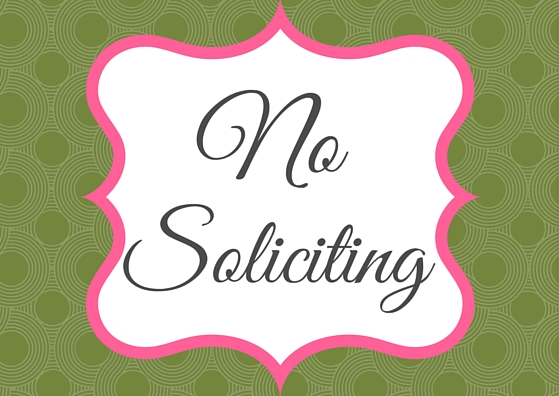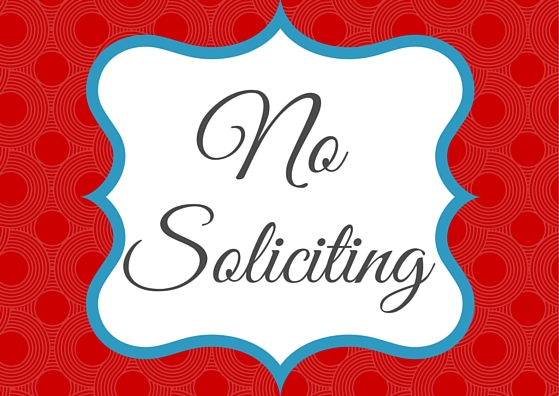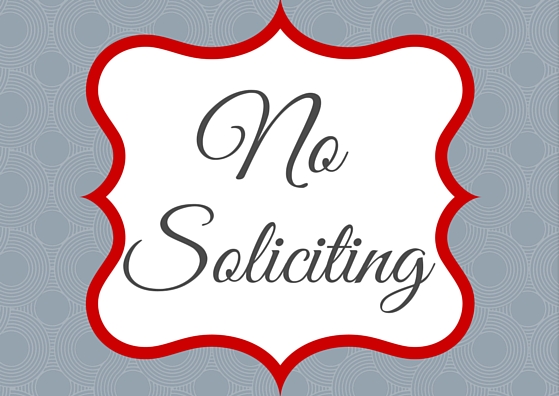 (I change mine according to the color of my wreath on the front door)

P.S. If you haven't joined our group, what are you waiting for? Go here
P.P.S. These Makers are insanely creative, have you seen?