Disclosure of Material Connection: Some of the links in this post may be "affiliate links." This means if you click on the link and purchase an item, I will receive an affiliate commission. Disclosure in accordance with the Federal Trade Commission's 16 CF.
Weekend Getaway to Beaver's Bend
There is nothing better for us than escaping the city life as often as possible and getting into the woods.  Now, I'm not a camper but as long as I can find a real bed to lie my head at night, I'll play all  day outside.
We love to go North.
Especially when the Fall is here and everyone on Instagram and Pinterest is showing off their leggings and sweaters and the thermometer still states that 80 degrees is in our future.
I need to feel cold.
We've been to Austin, New Braunfels, San Antonio . . . a million times. Haven't we all?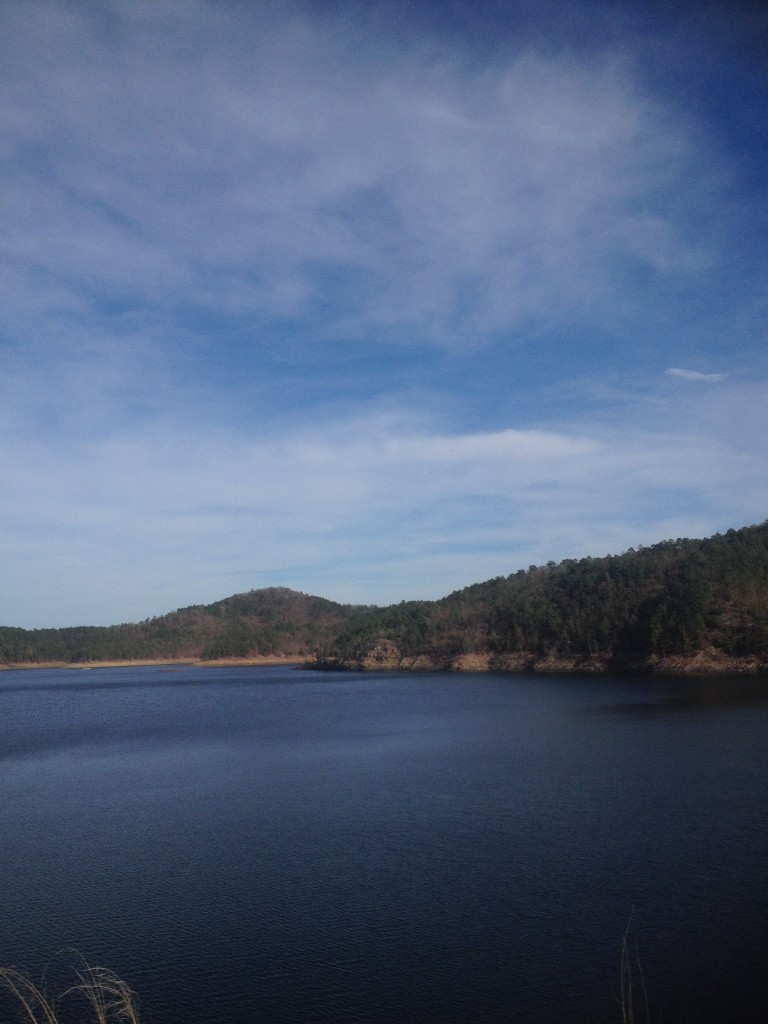 But, we had not been to Beaver's Bend State Park yet, I know!!!!  It was def on our to-do list.  And we love to explore the SE corner of Oklahoma.  And, if you think of Oklahoma as a flat, dry landscape, ripe for tumbleweeds and tornados, think again. Beaver's Bend is carpeted with thick trees and evergreens, only broken up by clear winding rivers. Beaver's Bend has kayaking, canoeing, paddleboats, hiking, horseback riding, floating . . basically everything you would expect a park to have.  Even a Nature Center!


It was a 3 hour drive for us door to door, which meant we were def going to crash there but since we brought the 2 big dogs, we decided to just find a dog friendly hotel later that night.  Ummmm . . . here's the deal with traveling with BIG dogs or any dogs, hotels are not welcoming.  And if they do allow dogs, its typically one small high-pitched dog.  However, we did find one luxurious (just kidding) dog-friendly hotel that we were all able to survive the night in.  More deets on that below.
The second weekend in November is the Folk Festival so it was uber busy in the park (which also meant that the black bears would stay away with all of the noise). We strolled by to see all the excitement but there were way too many people with corn dogs and other pricey festival treats on a stick that my dogs wanted to chow down on.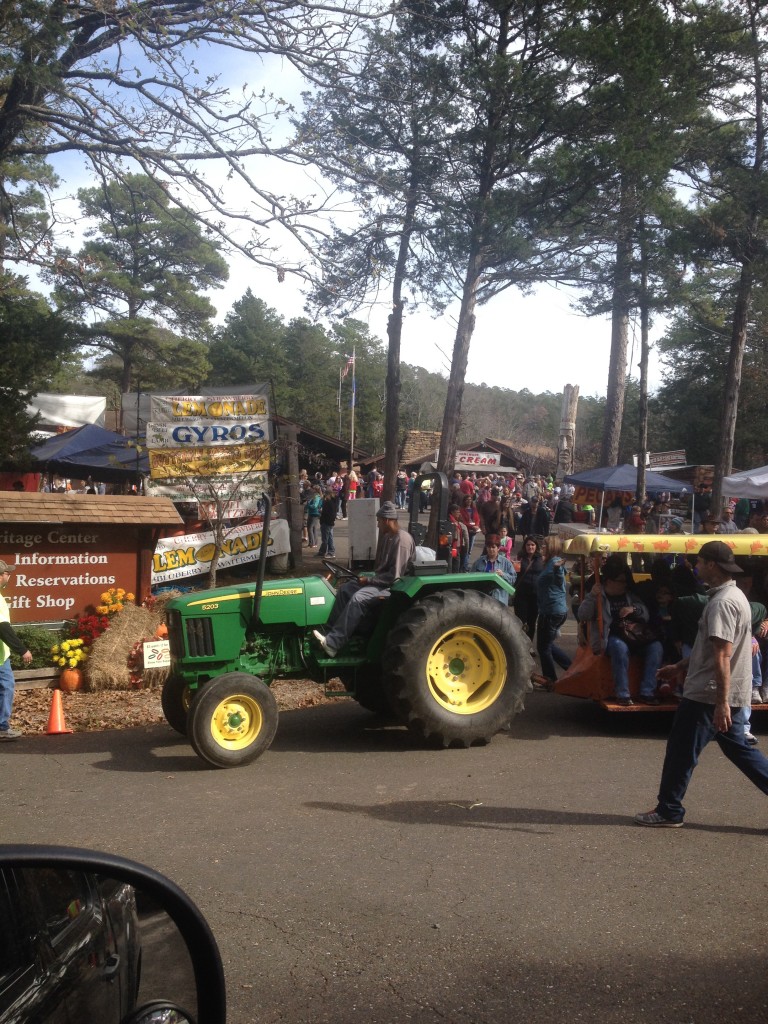 We hiked uphill, downhill, uphill then discovered a small creek that the dogs had the most fantastic swim in.  Just note, the trails are everywhere but the trailheads can be difficult to find.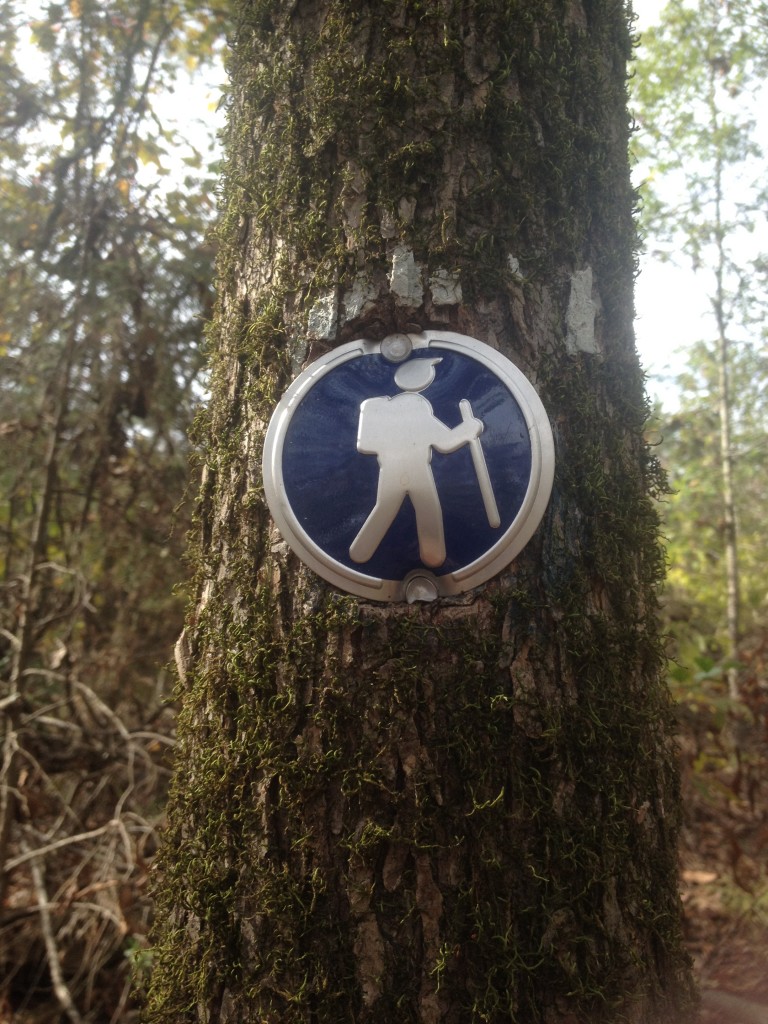 In the pic above, is the sign that you are on the trail.  We lost this sign a number of times which made for more adventures out in the woods.
After a the mountainous hike, we strolled by the enormous river and let the dogs have an even better swim.
This park is ridiculously enormous and beautiful, cabins and RVs are everywhere (in the future we will have to see if they have any dog-friendly cabins). There is a store onsite and a restaurant perched above the river, see below
Pretty awesome view!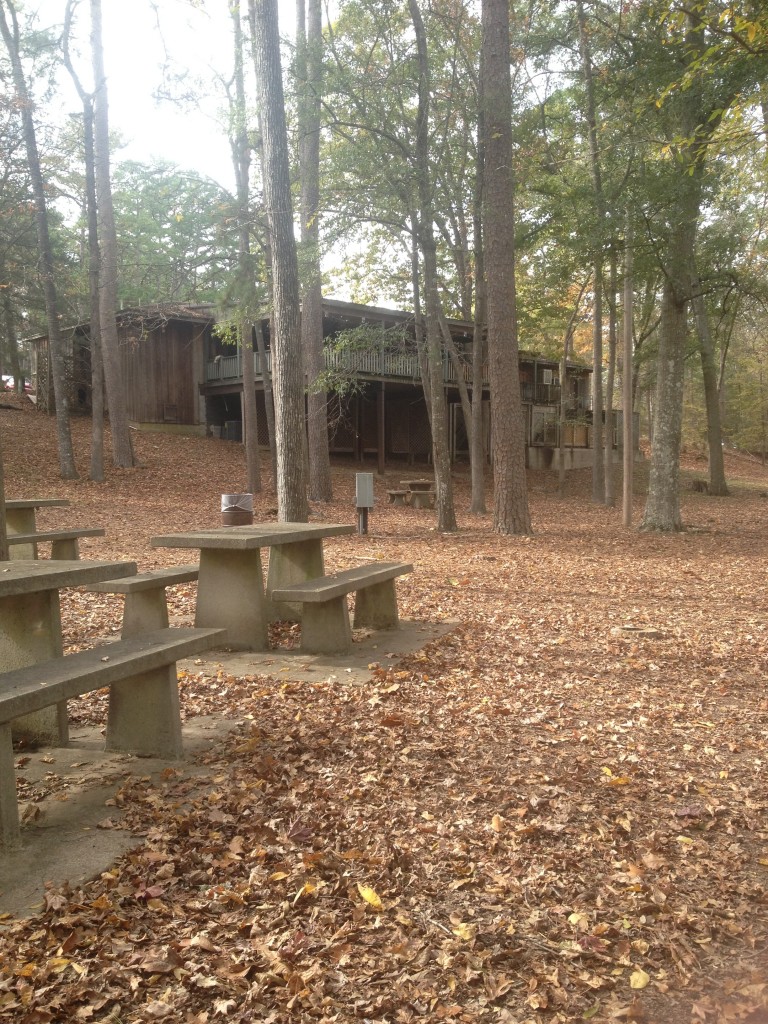 Of course, with our furbabies, it was a no go for us.  But, since we were getting hungry and our dogs were exhausted, it was time to wrap up and find a hotel.
Long story short, the Broken Bow Inn was our only option at the beginning of town (next to the Choctaw Casino).  Nothing, I mean nothing, to write home about and I would have never stayed at this place without the hub and 2 large dogs.  But we were desperate and honestly, we were so tired, we all slept like babies.  Seriously!  Best sleep ever.  Of course we filled our tummies with pizza and beer at the Grateful Head about 15 minutes from our hotel.  Awesome place, big deck, dog friendly, heat lamps and live music.  Soooo very Austin at this place.  There are 3 other places within walking distance from the Grateful Head pizza parlor and these would be the only 4 I would recommend.  Super casual, family friendly kinda places.
We seriously cannot wait to go back and have already put the Folk Festival on our calendar for next year, we are hoping to find a cabin that is dog friendly and stay right in the park.  =)
P.S. Another awesome road trip to Oklahoma is here, every turn had a new surprise!