Disclosure of Material Connection: Some of the links in this post may be "affiliate links." This means if you click on the link and purchase an item, I will receive an affiliate commission. Disclosure in accordance with the Federal Trade Commission's 16 CF.
To help you get your Spring schedule ready, I gathered 6 of the most fabulous Dallas Spring home tours. Tell your girlfriends, snag those tickets and plan to make a day out of it.
April and May will be arriving faster than we think, and hopefully the unsteady times will began to smooth out so we can go out and support the organizations hosting these home tours.
Home tours in Dallas typically happen in the Fall and the Spring and are a great way to get a glimpse into some of the most beautiful homes in DFW.
I am so grateful for all of the homeowners who open up their personal homes and allow the public a behind the scenes look into their style, decor, history and more. One of the first tours I went on was the McKinney holiday home tour, an effort that has been going on for decades to support the historic Chestnut Square.
Below I have listed 6 of our favorite home tours to grab a ticket to.
Be sure to check their websites for more information and updates before you go since we are dealing with the current Coronavirus situation. Or, mark your google calendars for next Spring when everything should be back in full swing.
1. Dallas Spring Home Tours: Turtle Creek Association Tour of Homes
When: Sunday, April 26th 2020| 1:00 – 5:00pm
Where: Turtle Creek
Here are the homes on the schedule:
Bel Air, Unit A at 3725 Turtle Creek Blvd.
17th floor of The Claridge at 3510 Turtle Creek Blvd.
6th floor of The Claridge at 3510 Turtle Creek Blvd.
8th floor of The Vendome at 3505 Turtle Creek Blvd.
18th floor of the Vendome at 3505 Turtle Creek Blvd.
Tickets: Visit the website for more info
The Turtle Creek Association is a non-profit organization whose primary focus is to enhance, preserve, and protect the 87-acre Turtle Creek Corridor.
This organization conducts their Spring tour to provide a look inside a few of the most beautiful homes in Turtle Creek (however, I have no idea how you narrow down so many beautiful houses).
Just after the tour, there will also be a tour reception – please note, that you will need a separate ticket for this activity.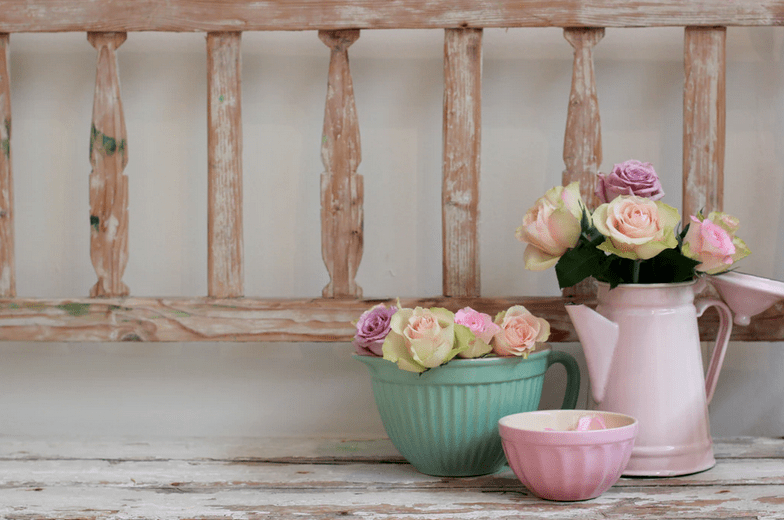 When: Saturday and Sunday, April 25 – 26th 2020 | 9am-4pm (Rain or Shine)
Where: Start at Hexter Elementary or any of the homes on the tour – see here on their website
Cost: Tickets are $15 in advance or $20 at the door
This is a self-guided home tour showcasing mid-century modern and contemporary modern homes.
This is a two-day tour that benefits Hexter Elementary in the Old Lake Highlands neighborhood.
This year's tour in old East Dallas will feature some spectacular new builds as well as midcentury modern classics. Advance tickets are $15, and the price goes up to $20 per ticket on the day of the tour.
If you have yet to discover East Dallas, then this is your chance to get a peek into history, East Dallas is a hidden treasure amongst all of the new construction in DFW.
3. Dallas Spring Home Tours: Swiss Avenue Mother's Day home Tour

When: Saturday and Sunday, May 9th – May 10th 2020 | 10am-5pm (Rain or Shine)
Where: Dallas, Texas
Cost: Tickets are $30.00 in advance or $35 at the door
The homes on tour this year are stunning examples of the early 20th Century's most popular architectural styles.
Swiss Avenue is one of the oldest areas of Dallas.  Old East Dallas + Swiss Avenue area are unlike any other area in the entire DFW metroplex.  If you are new to Dallas or if you have yet to explore this area, I highly recommend getting to know the city a little better by heading over to this tour.  Plus, you can plan for brunch at restaurants like HG Sply Co or Terili's.
As a tour quest, you can travel between all tour stops on air-conditioned mini coaches staffed by neighborhood tour guides. Plan on being infotained as the tour guides share interesting facts, stories and details about The District.Or you can travel by horse and carriage.
Both the mini-coaches and carriages are provided at no charge.
(walking and biking are also another option)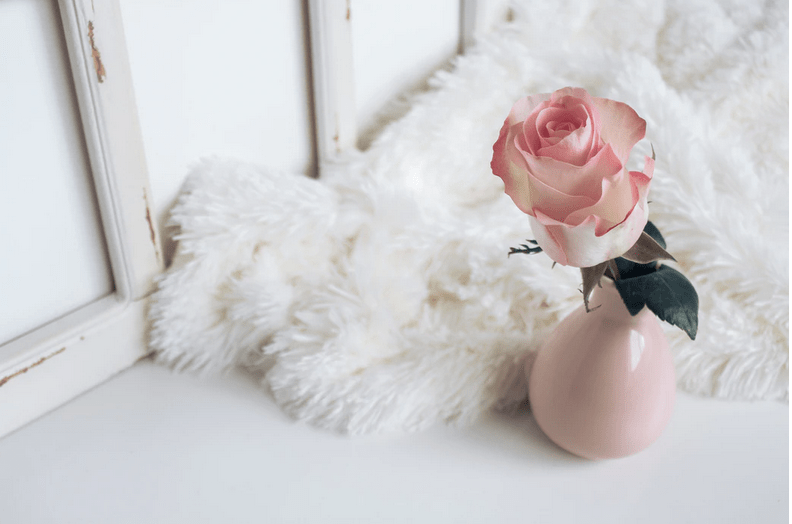 4. Dallas Spring Home Tours: AIA Fort Worth Homes Tour
When: Saturday and Sunday, May 16th and May 17th
Where: Fort Worth, Texas
Tickets: Tickets are $25 in advance or $30 at the door
The Fort Worth American Institute of Architects Homes Tour presented by BoBeche & Branch Construction Group is Fort Worth's only citywide homes tour curated by architects.
This is another self-guided tour that showcases outstanding residential architecture designed by local architects.
This Fort Worth tour features a mix of projects including: renovations, additions, and newly constructed homes. The tour's mission is to celebrate the process of design and educate the community on the benefits of working with an architect.
This non profit event also helps programs as proceeds from the event support a variety of programs offered to the public by AIA Fort Worth.
The larger event encompasses the AIA Fort Worth Homes Tour and the Historic Fort Worth's Garden Tour.  With 1800+ attendees, designated neighbourhoods of our city are teeming with design enthusiasts. Exterior to interior, historic to present, exclusive residences in our city are on display and are ready to inspire your next architecture + landscape project.
6. Dallas Spring Home Tours: Park Cities Historic Preservation Society Historic Home Tour
When: Saturday, April 18th 2020 | 10am-2pm (Rain or Shine)
Where: Dallas, Texas – Exact locations are released as the date nears
Cost: Find more info here
The Mission of the Park Cities Historic and Preservation Society is to preserve and promote the history, architecture, aesthetics, and cultural traditions of the Park Cities, an absolutely beautiful area of Dallas.
For this non profit, the funds raised from the tour and the luncheon will help preserve and maintain the Park Cities House at Dallas Heritage Village, support the new PCHPS archives at the University Park Library, fund the Society's landmarking initiatives, award scholarships to Highland Park High School graduating seniors planning to study architecture or history, and fund the Distinguished Chair for History at Highland Park High School.
But wait, there's more . . .
Here's a BONUS
You can also head north to McKinney for the Tour de Coop.
Nope, its not a bicycle tour but rather a chicken coop tour.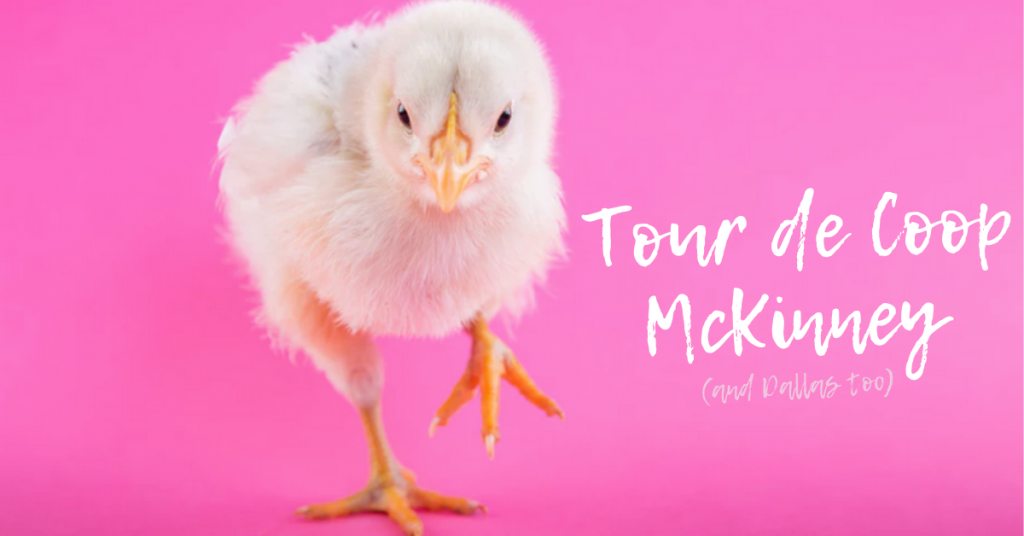 And here's what's happening …
People are raving about the chicken coop tour. And if you've never been to a chicken coop tour, this could be your year.  =)
Final thoughts on Dallas Spring home tours
Yes, we are in strange times right now and as always its best to follow the CDC's suggestions on staying safe and healthy.  Whether these tours actually happen or not, the organizations still need community support to continue their mission.  If we cannot tour, we can still donate or do what we can to help their 2020 budgets.
And, if things improve quickly, well then I hope to run into many of you at the Dallas Spring home tours.
One more thing . .
If you get inspired to create your own beautiful space on your property or in your backyard, you might like this adorable She Shed kit (or one of the playhouses) that come at a fraction of the cost of an addition to your home: