Disclosure of Material Connection: Some of the links in this post may be "affiliate links." This means if you click on the link and purchase an item, I will receive an affiliate commission. Disclosure in accordance with the Federal Trade Commission's 16 CF.
September is one of our favorite times to escape Dallas because its about the time we are totally OVER the heat and anxiously awaiting cooler temps, sweaters and anything pumpkin.
Which is exactly why Brian and I booked a trip at the end of September to Switzerland!!
The amazing natural beauty of the majestic Alps, the placid lakes, quaint villages, towering castles is just some of what Switzerland has to offer. Add to it some incredible hiking, adventures in every nook and cranny of the country, hazelnut chocolates and cheeses and it gets even better.
P.S. if you travel to Switzerland plan on living off of croissants, wine, cheese and chocolate.  Its the most affordable thing to eat and you'll love every bite.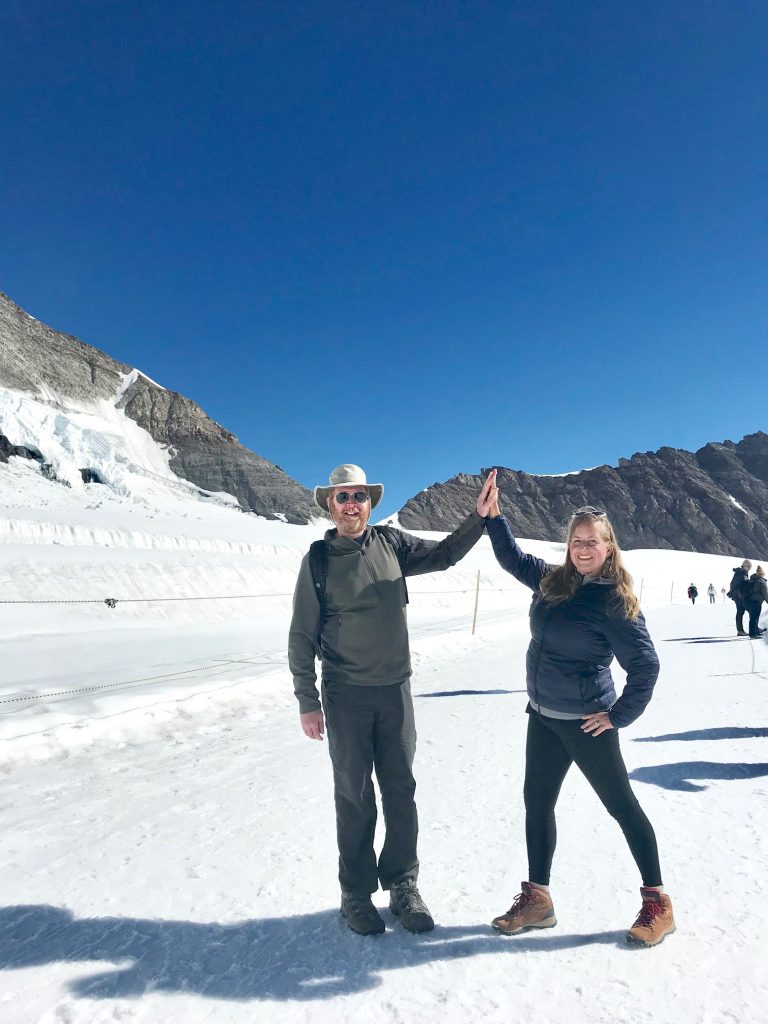 Escape from Dallas: Switzerland 
The thought of this little European country evokes the scenery from the Sound of Music (even though that was actually set in Austria), some slight confusion with Sweden (home of IKEA), and and visions of snow capped peaks with paragliders and skiers.
And you would be right (except for IKEA 😂)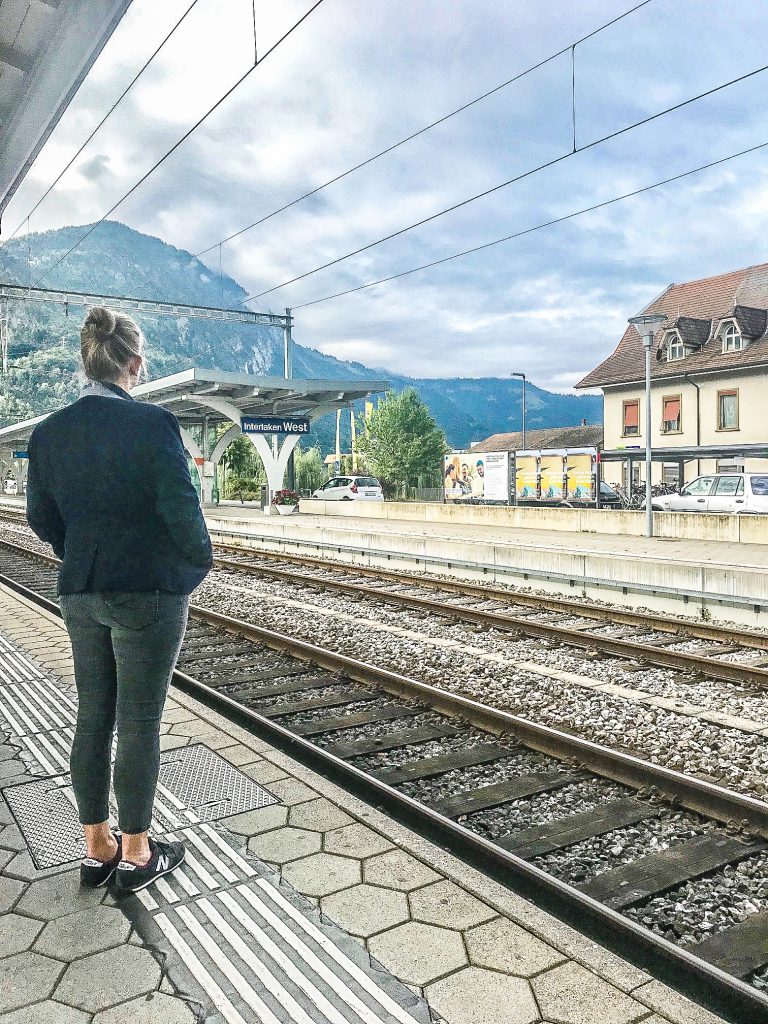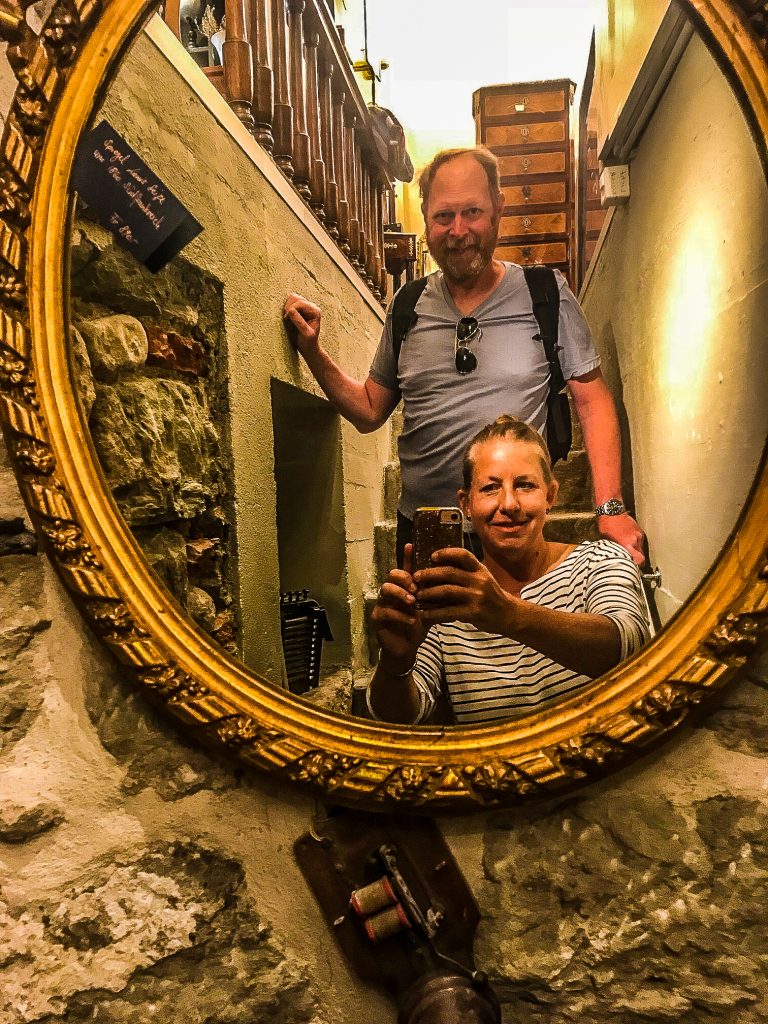 Some things to know in case you also plan on an escape from Dallas:
1. No small talk welcome. You would think that a population so multilingual would want to show it off—but not the Swiss. Unlike Kentucky, making friendly small talk with waitresses and cashiers is strongly discouraged. It's not part of the culture to show friendliness or warmth to strangers. Don't take it personally.
The longest conversation that I had with the Swiss was with this dog.
We totally hit it off 😂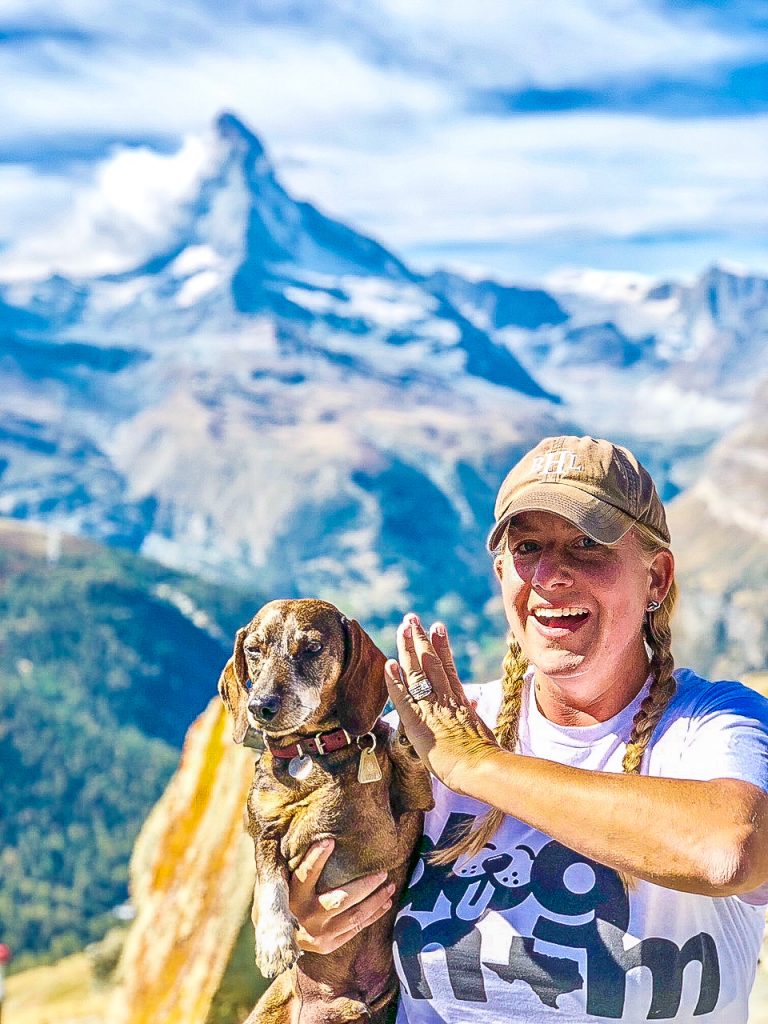 2. Switzerland gets hot and humid.  Think Minnesota.  You'll live for the lakes in the Summer so be pack a swimsuit. Keep in mind, don't plan on finding AC while you're there.  We traveled in September and it was about 60 degrees and 80% humidity most days.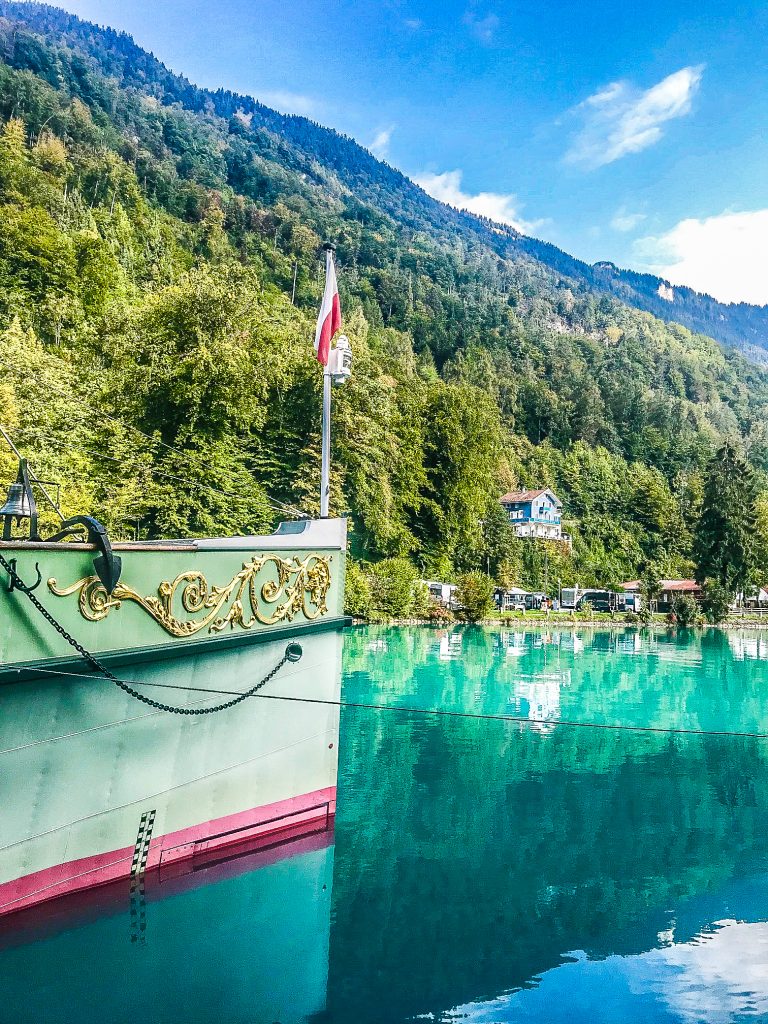 3. Everything is expensive. Switzerland has one of the highest costs of living in the entire world.  Keep track of your finances or you'll be out of cash before you know it. If you can stay in an apartment, you'll be able to focus on grabbing meals at the Coop or Migros, just bring a fabric-style cooler that can fit in your suitcase for picnics throughout the day.  For Brian and I, we have been able to travel more by living like the locals and staying away from dining out.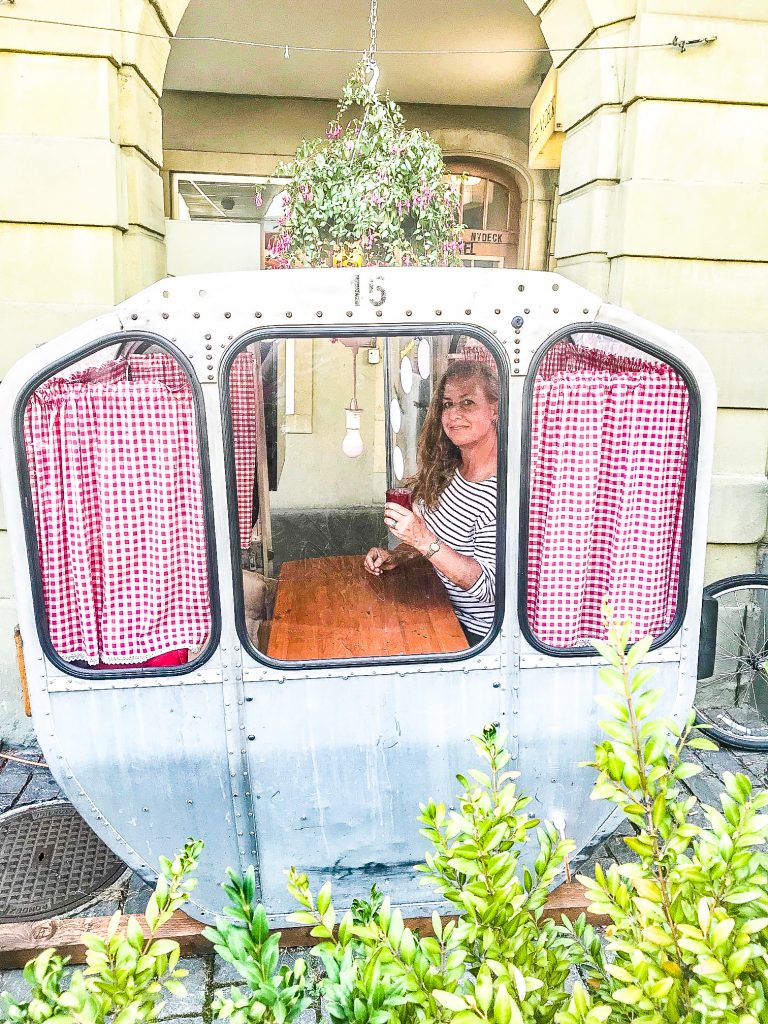 4. You'll see some of the most beautiful natural sights on Earth. Swiss chalets, mountains, flowers in the window sills, rolling hills and more.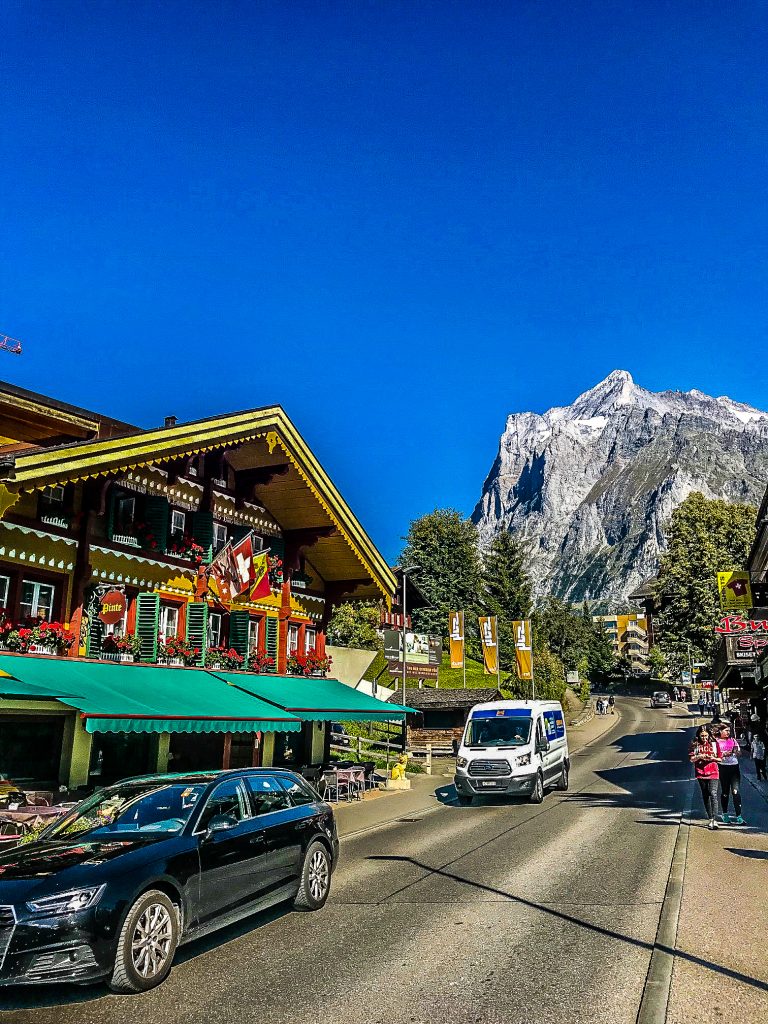 5. You'll get to practive your German. While most everyone speaks English, the southern part of the country's primary language is German.  Sprechen sie Deutsche?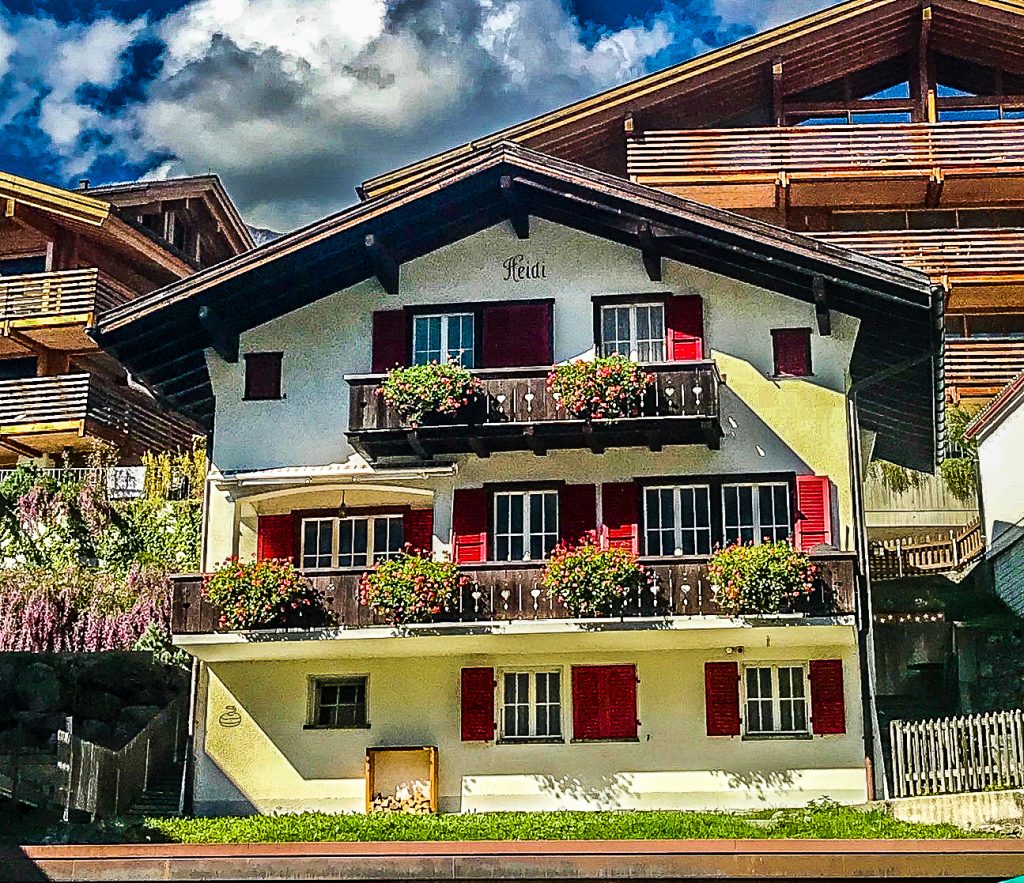 The best way to see it all is in pictures and you can see a few from the towns we visited:
Go see Lucerne here
And Grindelwald here (totally different than Gimmelwald)
Go see Bern here
Go see other random spots like Oberhofen castle etc over here