Disclosure of Material Connection: Some of the links in this post may be "affiliate links." This means if you click on the link and purchase an item, I will receive an affiliate commission. Disclosure in accordance with the Federal Trade Commission's 16 CF.
George is such a special treat for downtown Coppell.
She just sits there in all of her beauty waiting to be admired
. .  or for one of our husbands/boyfriends/guy friends
to step in as our amazing Instagram husband to snap the most perfect pic for our feed.
She sits in the adorable downtown Coppell and fits in perfectly
with the aesthetic created for the remodeled downtown area.
I was taken by the power that savoring a simple cup of coffee can have to connect people and create community
-Howard Schultz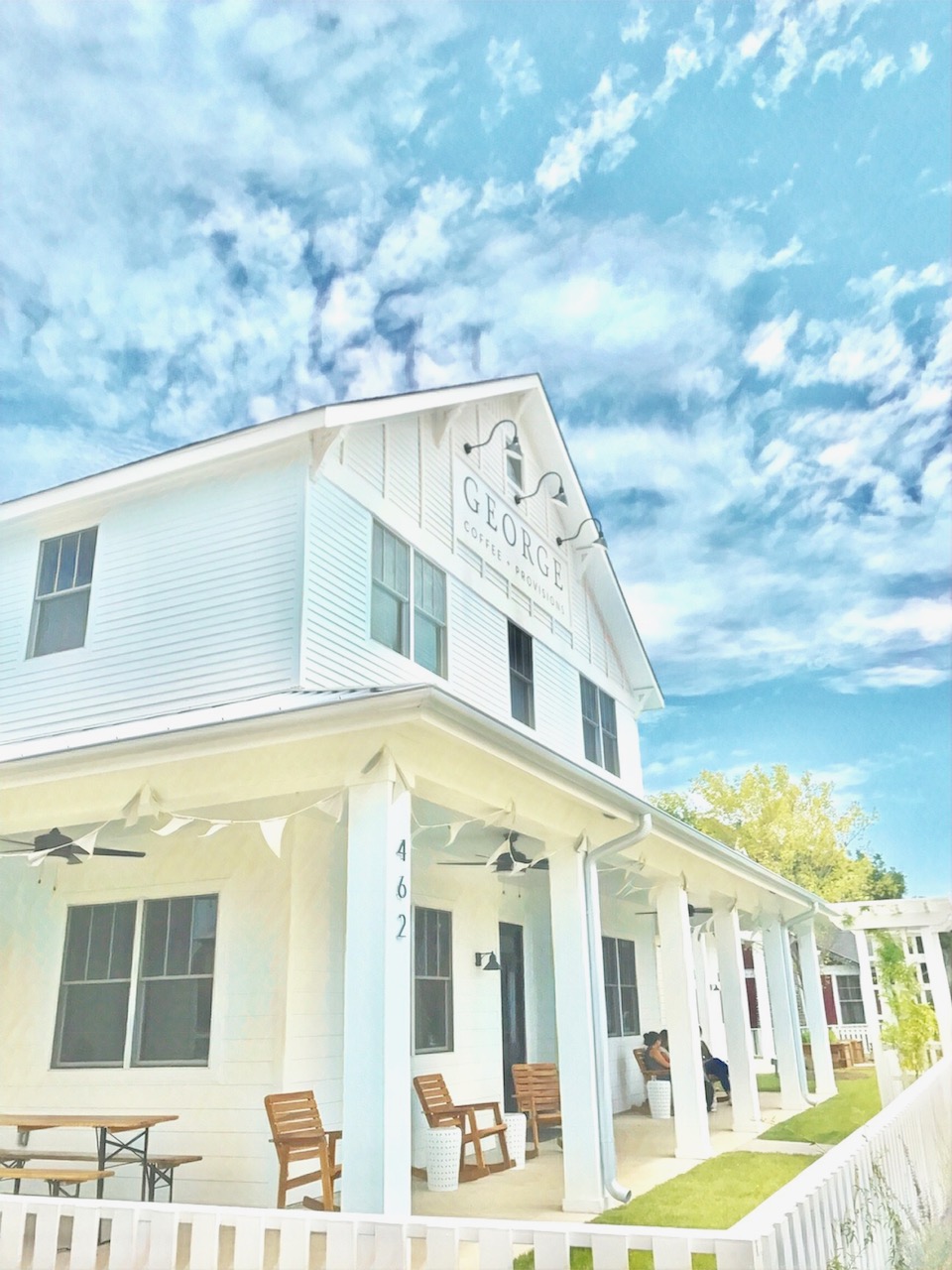 Since George is soooooo cute, its the perfect Insta spot. Seriously, just search the # on the gram and you'll see it everywhere.
For me, I put my "Instagram husband" to work almost daily.  =)
I call it an "internship" and in return he gets free coffee or control of the remote so he can watch one of his Alaska Goldrush/Storage Wars/Moonshine shows.
So winning.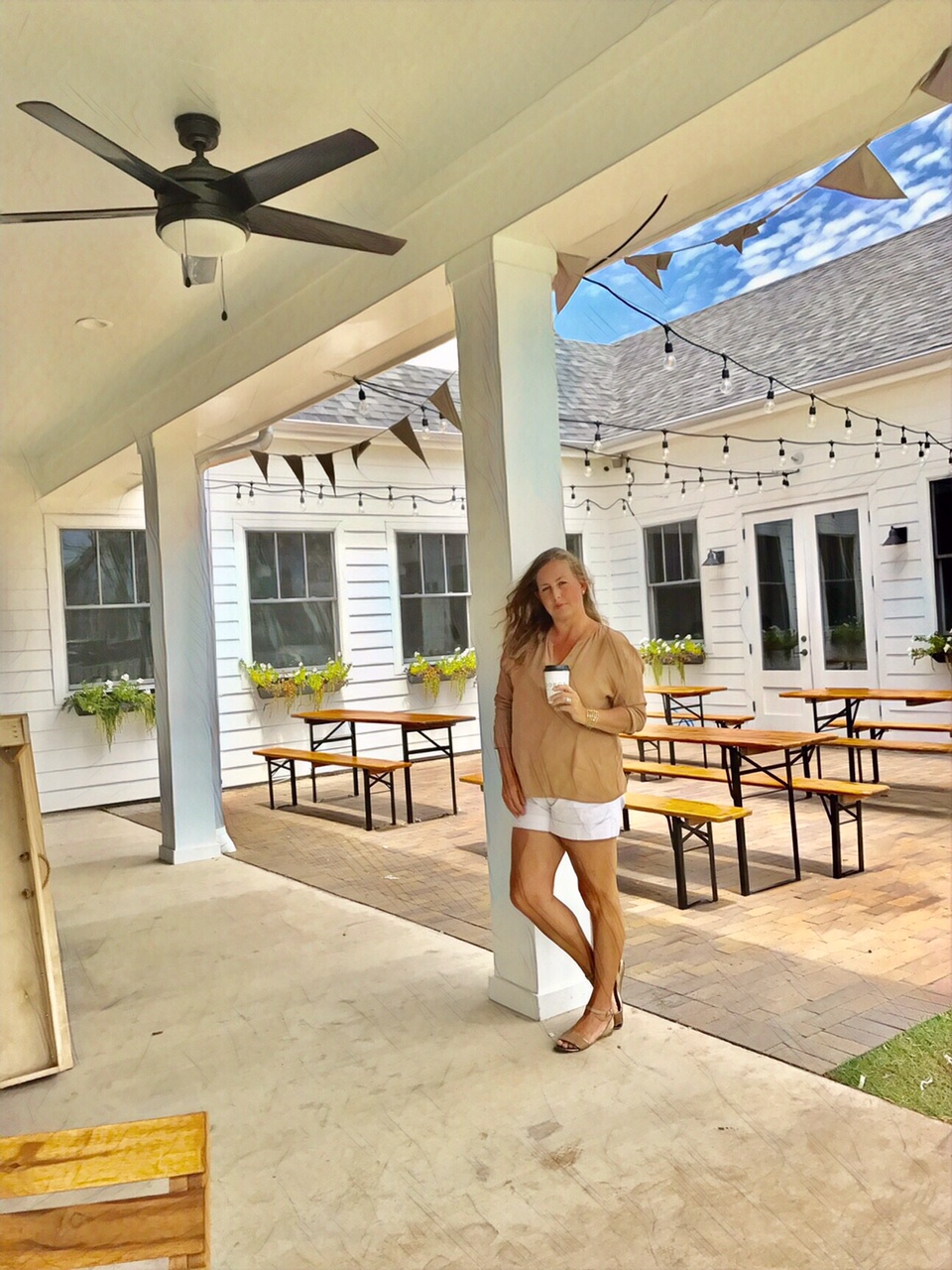 What should you order?
Heck if I know!
I'm a drip kinda gal.
So basic, right?
I hear they they have amazing honey + vanilla lattes and spectacular hot chocolates.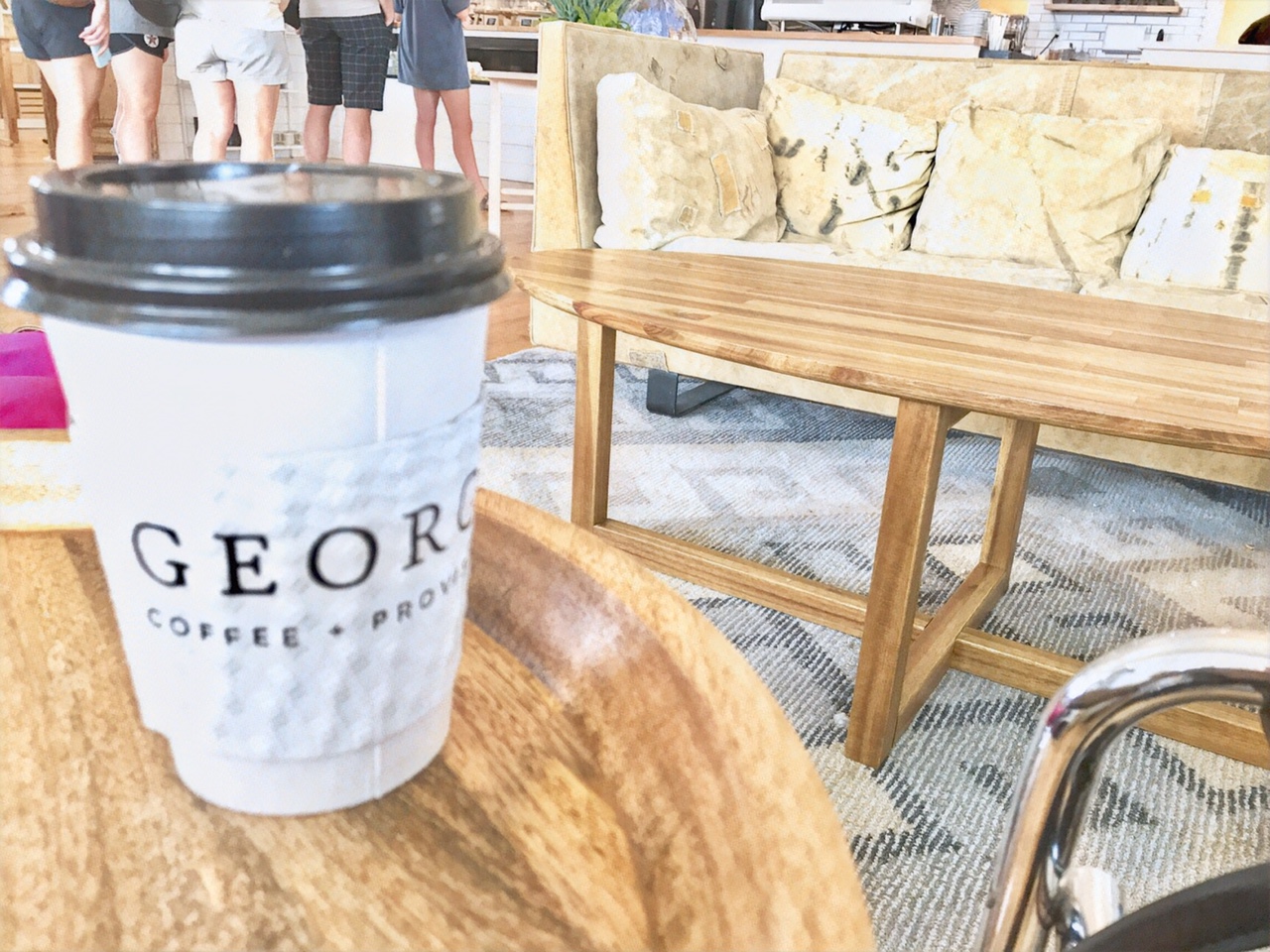 Once you figure out what you want, order quickly, it can take awhile. This is an independent cafe afterall. Thankfully, they have the most gorgeous interior of a coffee shop that I have ever seen to keep your eyes and iPhone busy as you await your hot treat.
Its freaking fabulous.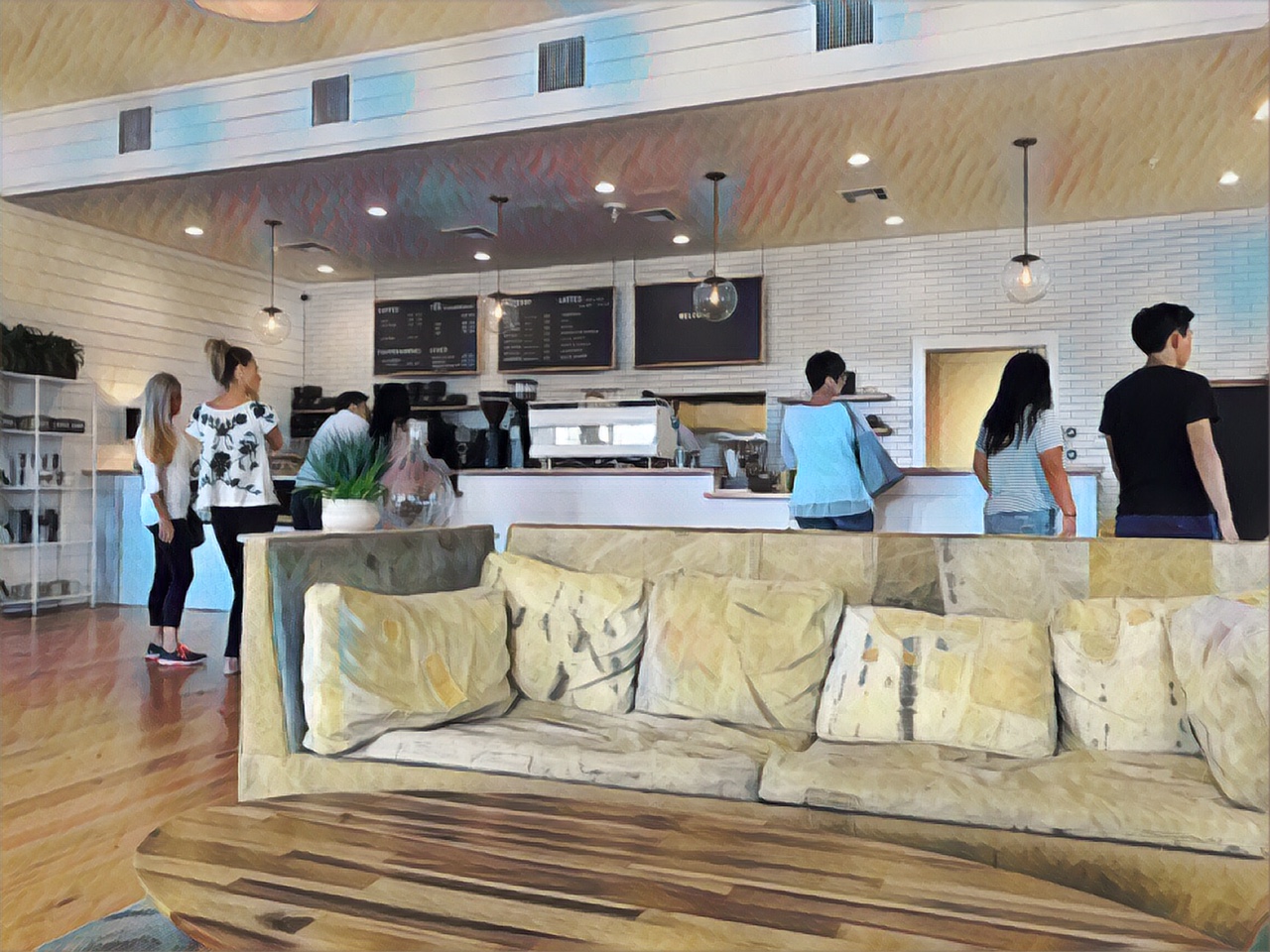 On the way out, be sure to grab one last Insta in their courtyard, the perfect place to be on pretty daze.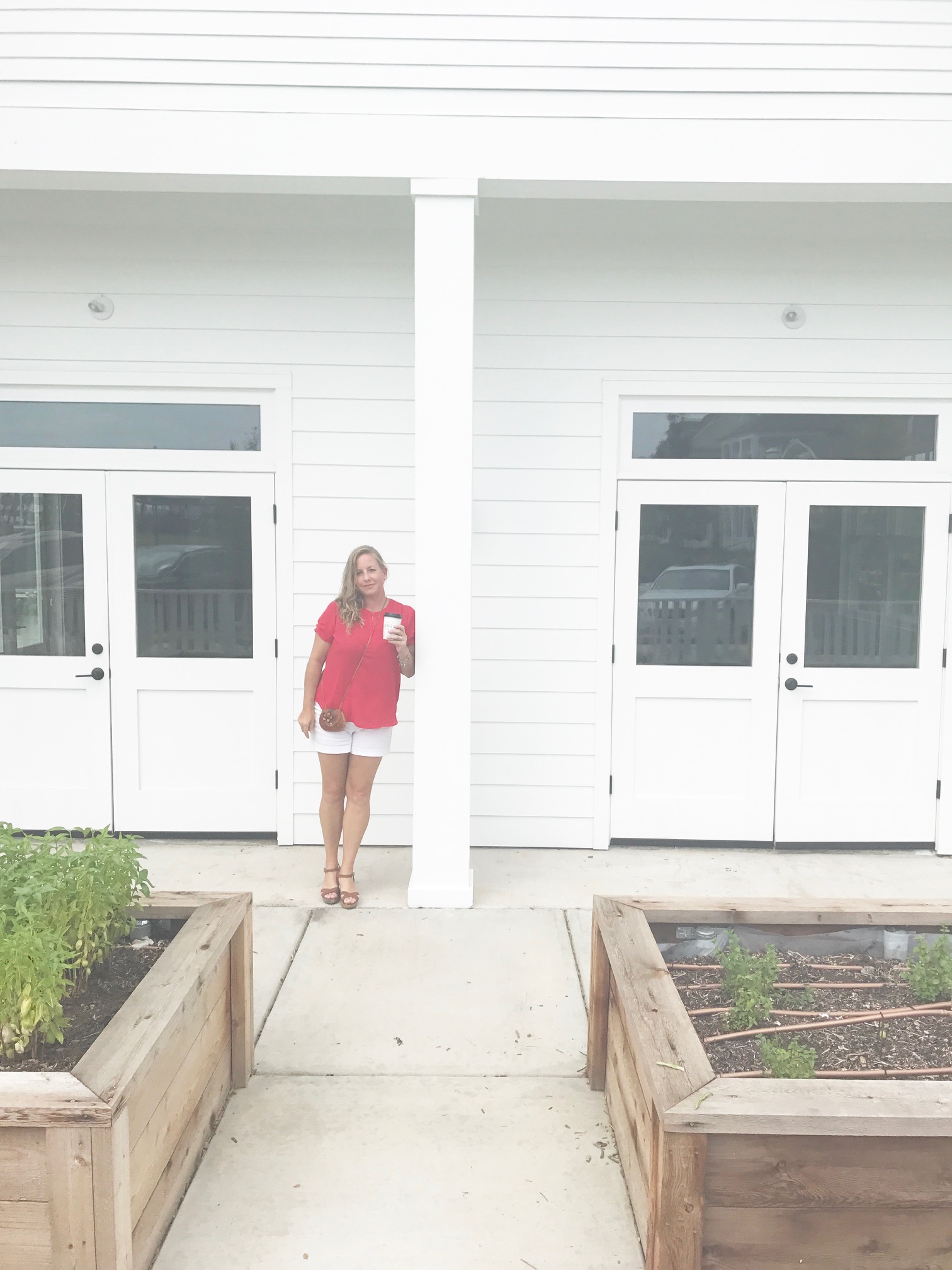 Go to:
George: Coffee + Provisions
462 Houston St.
Coppell, TX 75019
Enjoy your coffee time!

P.S. Have you seen the Dallas Coffee Collection? CLICK HERE to see more