Disclosure of Material Connection: Some of the links in this post may be "affiliate links." This means if you click on the link and purchase an item, I will receive an affiliate commission. Disclosure in accordance with the Federal Trade Commission's 16 CF.
Brisket sandwich?
Beef Jerky? Seasoned, spicy or even turkey jerky.
Camo gear?
Giant Texas-shaped lazy susan?
Cake balls, cinnamon buns.
If you haven't been yet, Buc-ee's is the king of Texas convenience stores.
When we travel to east Texas, Fort Worth or to our relatives in San Antonio, we know that if we stop at Buc-ee's, we'll be able to accomplish all of our travel needs (especially if we have the dogs with us). With the dogs, we can park way in the back, plenty of room for them to jump out and stretch their legs towards the back of the parking lot. We can gas up the car, find a clean bathroom and get a healthy or not so healthy snack  =)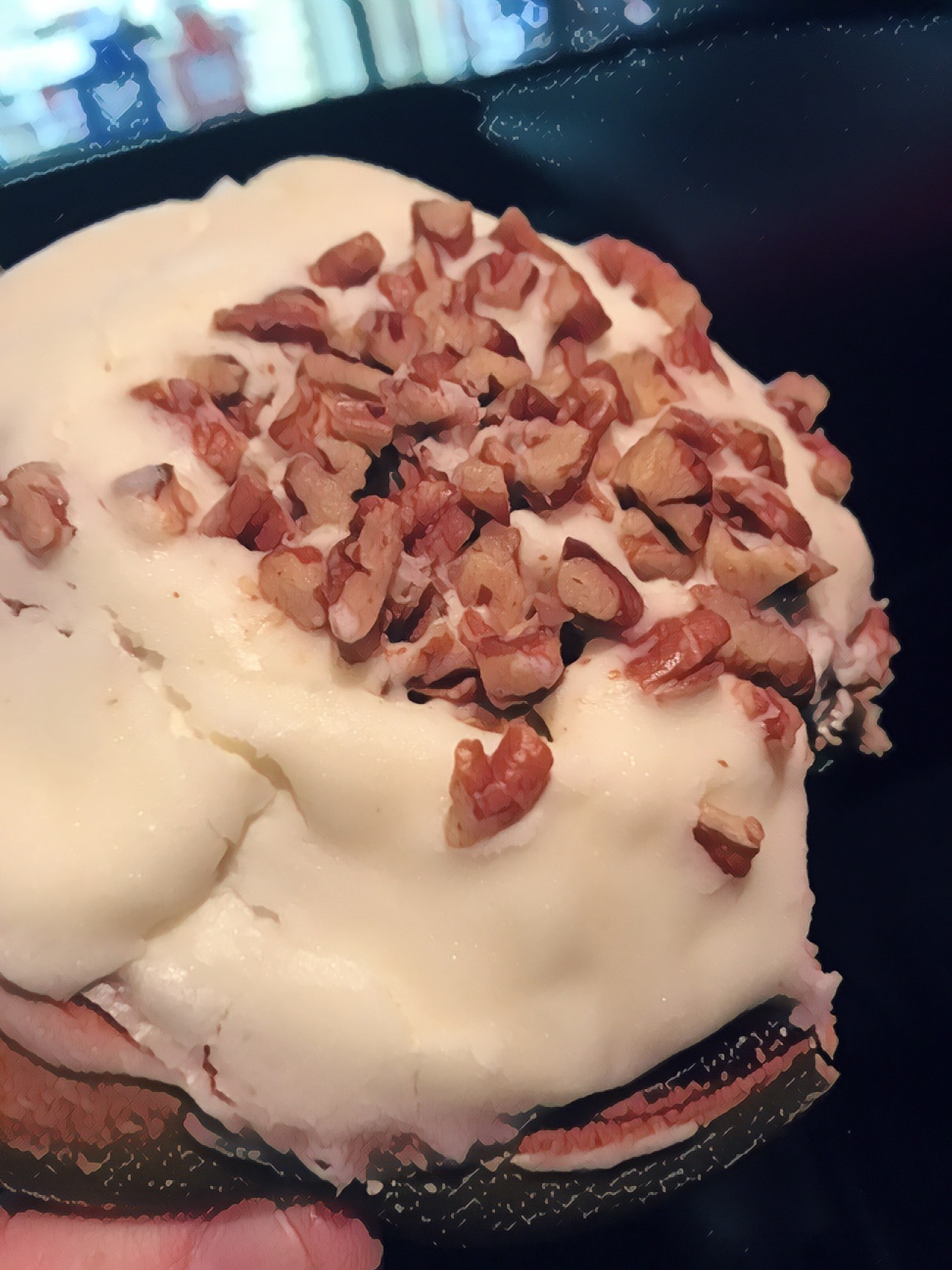 (for the record, this is the cinnamon bun that was in my mouth when I got pulled over on the 80, ughhh – see my speeding ticket here)
Buc-ees is Texans' favorite Texas-sized gas station and visitors stop that every single Texan adores.
And women can especially appreciate the big bathrooms.
Honestly, the best part of the bathrooms are the fact that there are no gaps in the door and they will have a green/red vacancy sign to make it clear if you should even approach the door. I love that about these bathrooms. There is nothing worse than having your pants down around your ankles and see the door know.
Those small things matter, right ladies?
When you are done with your travel needs . . .
Then its time to shop for fun Texas products – they have EVERYTHING! It truly is a fun place to get gifts for the ultimate Texan in your life
Brian loved the beef jerky bar but I loved the fudge and cake ball bar, so yummy!!!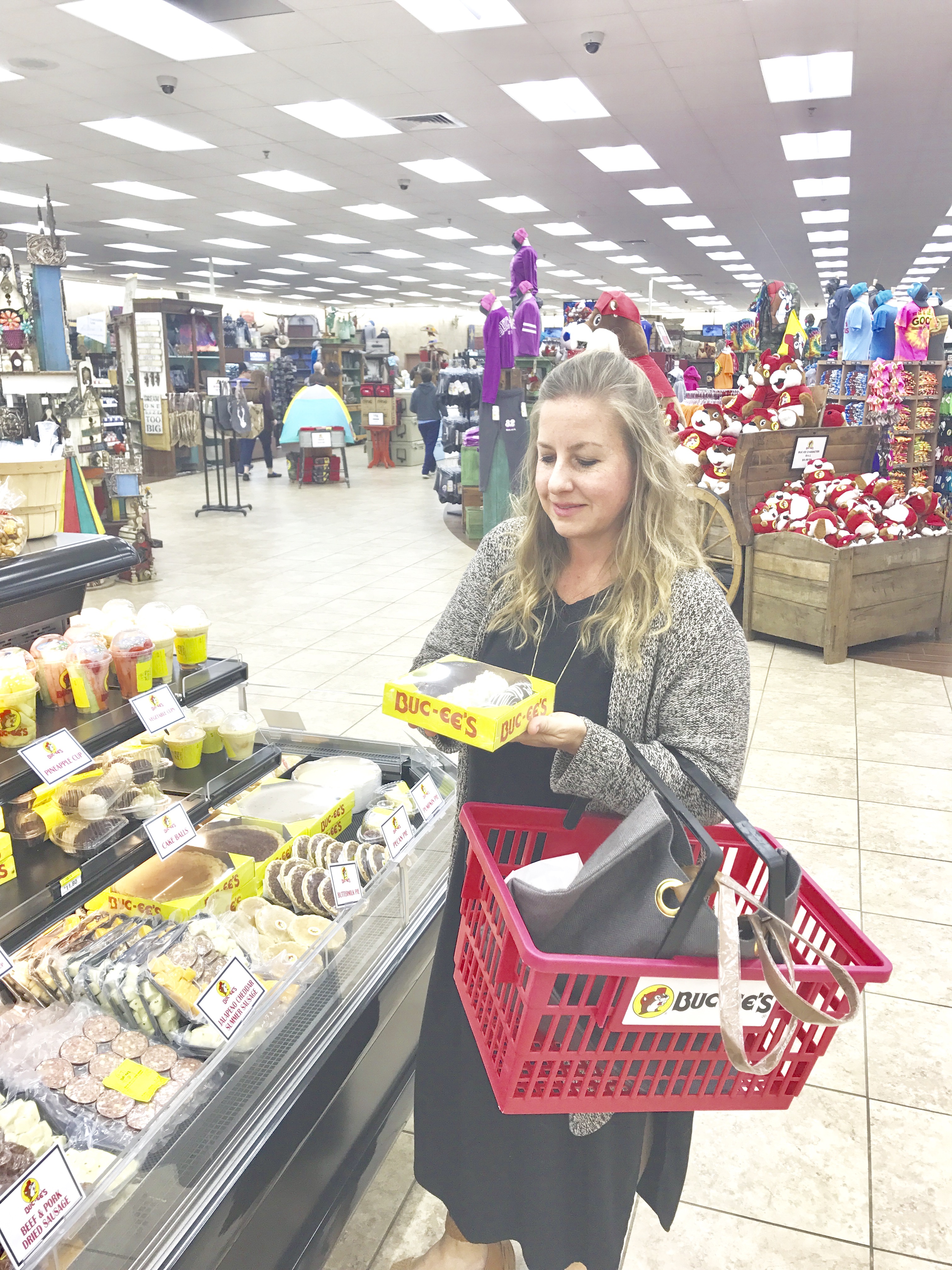 What's your favorite item at Bucees?

One more thing, Buc-ee's finally opened in Collin County, in the city of Melissa.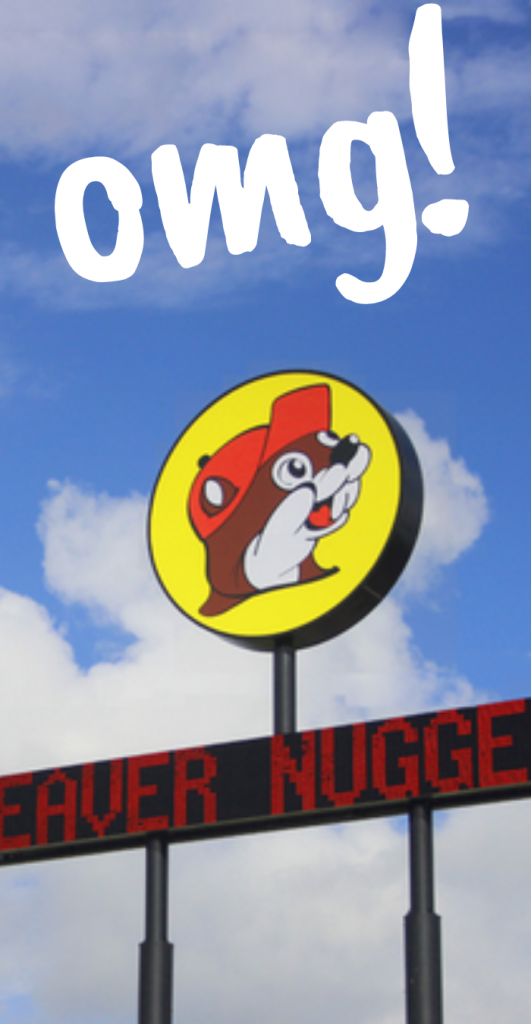 You might also like . . .
Oh hey, you can shop for Beaver Nuggets without a road trip!