The Dallas/Ft. Worth area (more specifically, Plano) has received the best gift ever this Spring, the chance to swing from the trees this spring thanks to a new partnership between Plano Parks and Recreation and Go Ape, the nation's premier treetop adventure course company.
I've been waiting for this day for a long time as I talked about it HERE and HERE.
And now again!!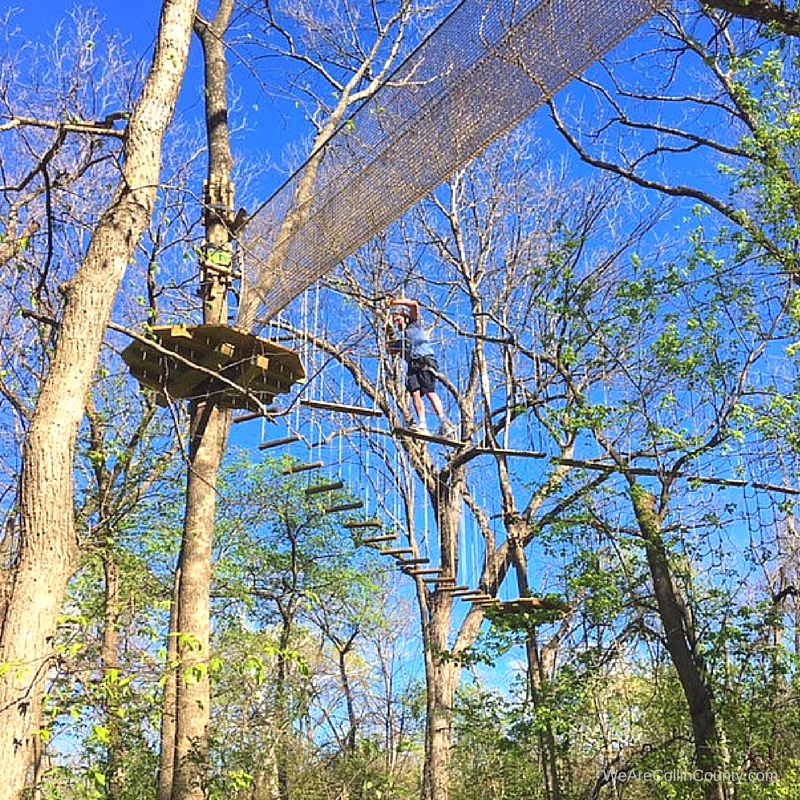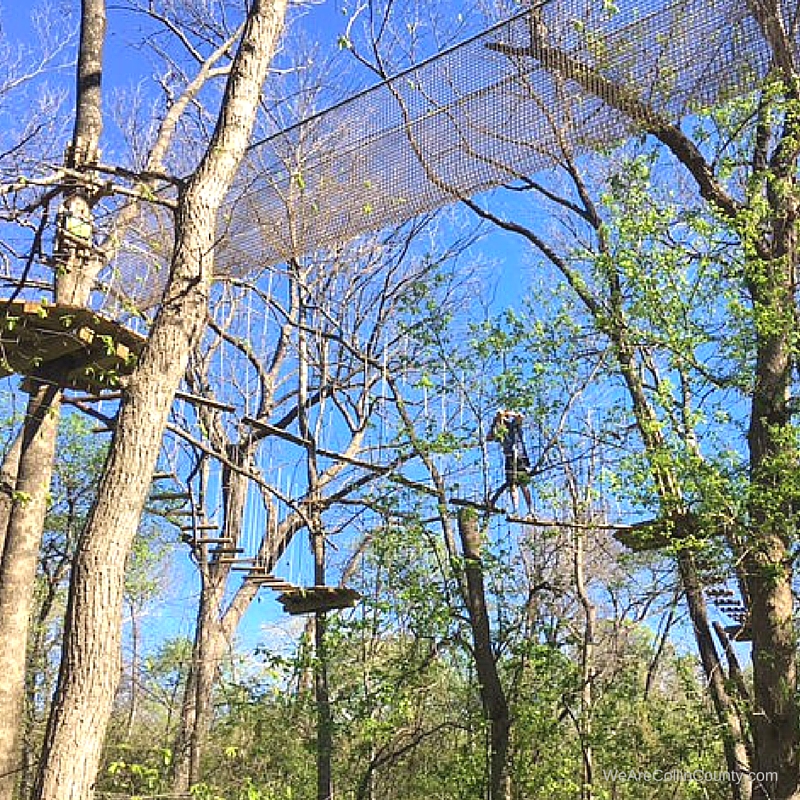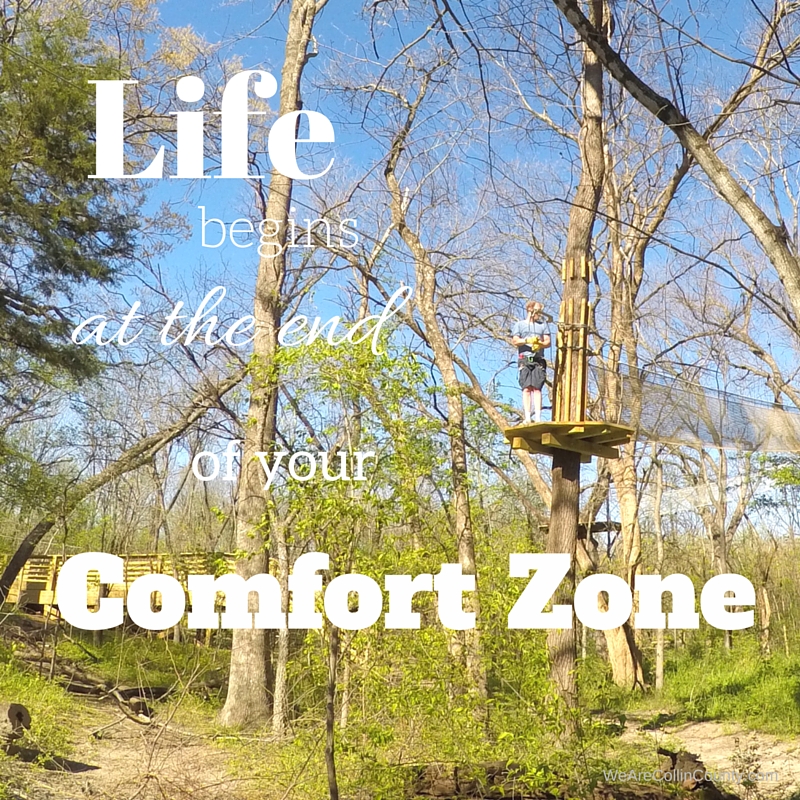 I have this thing for NATURE and ADVENTURE.  I once crossed Latin America sitting on a bag of rice with a chicken in my lap (and my laptop) while holding on for dear life because the bus door was broken open.  Memories . . .
But the thing is, no one has to go to another country for adventure.  Its everywhere.  You just have to say YES.
Case in point, Plano (my city) has a freaking ropes adventure course built into the trees with ziplines crossing the creek.  Yabba dabba!  My typing just became extremely fast as I wrote that.  Adventure, like real crazy awesome adventure is right here in our backyard.  And its about a minute from 75.  Super accessible no matter where you are driving in from. I mean, I even met some folks from Austin who were road tripping to us!  Its usually the other way around. Go Plano!
Check out this zipline:

Go Ape Treetop Adventure courses are fun, exhilarating and unique.  Who wants more of that in their life?  Me please!!  The course is more than a zipline, it is a two to three hour trek through the forest canopy using rope ladders, Tarzan swings, five zip lines, and more than 40 other challenging and fun obstacles situated more than 40 feet in the air. If you want to see the Tarzan swing in action, you'll have to join our Collin County group to see it, click here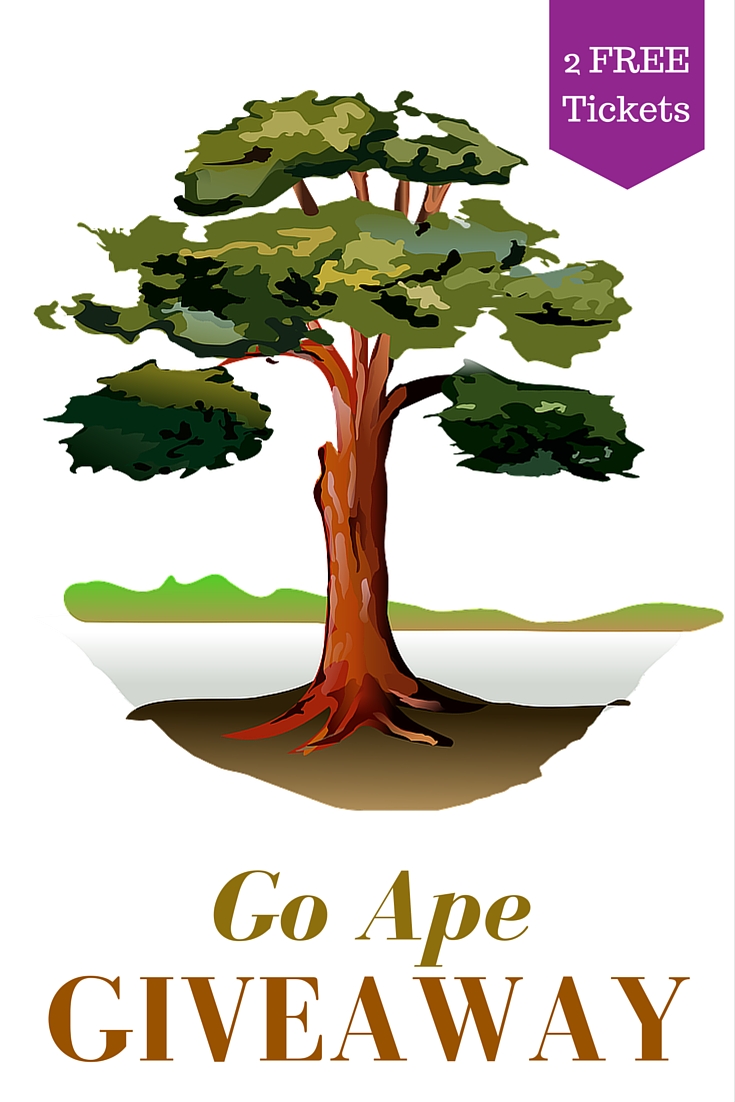 But first, I must mention 2 AWESOME freebies. First, Go Ape is giving away 2 tickets to one of you AMAZING readers. Second, its Free Printable day! Once you get to the bottom of this post you'll see where you can enter the giveaway and instant download FREE printable (remember, these go into my Etsy shop where people pay)
You might be wondering, exactly how is this all gonna work. Here's a pretty good step by step my husband, Brian and I followed to have a great adventure:
Book your date and time on their website
Bike
(if you are off of the Oak Point, Bob Woodruff or Bluebonnet trail) and get to Oak Point Nature Preserve about 30 minutes before your scheduled time.  Or drive.  There is plenty of parking.  Make sure to get there early, take some time to smell the roses, have a picnic lunch by the pond and make sure to hit up the restroom inside the building before its your time.  Give yourself lots of time!!  You don't want to be rushing to your special day.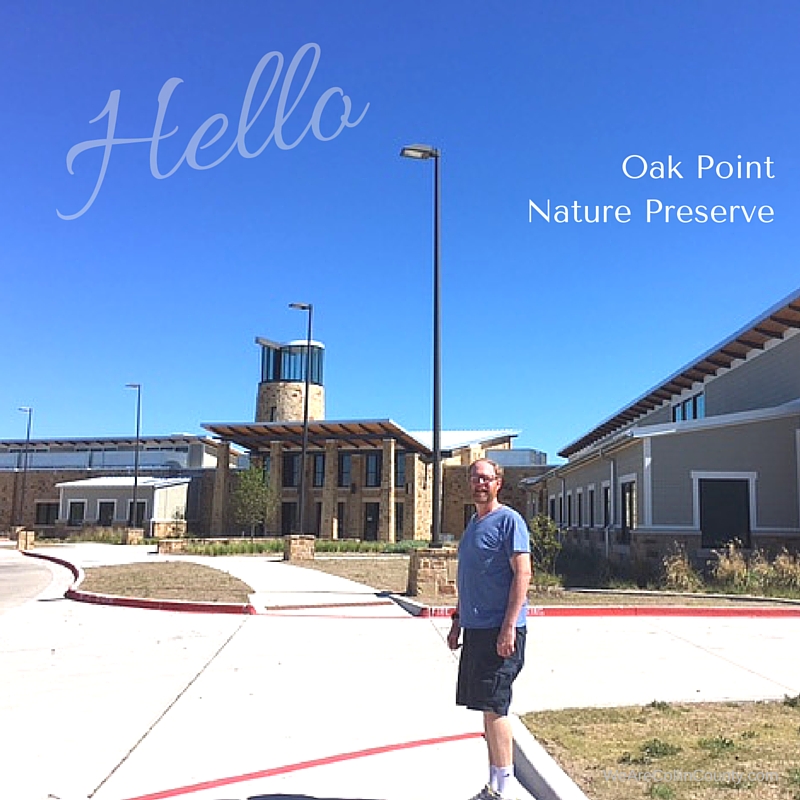 3. Have fun checking out the Oak Point Nature Preserve building
and discovering other great events from the Parks and Rec Department. The building just opened up about a year ago and is stunning!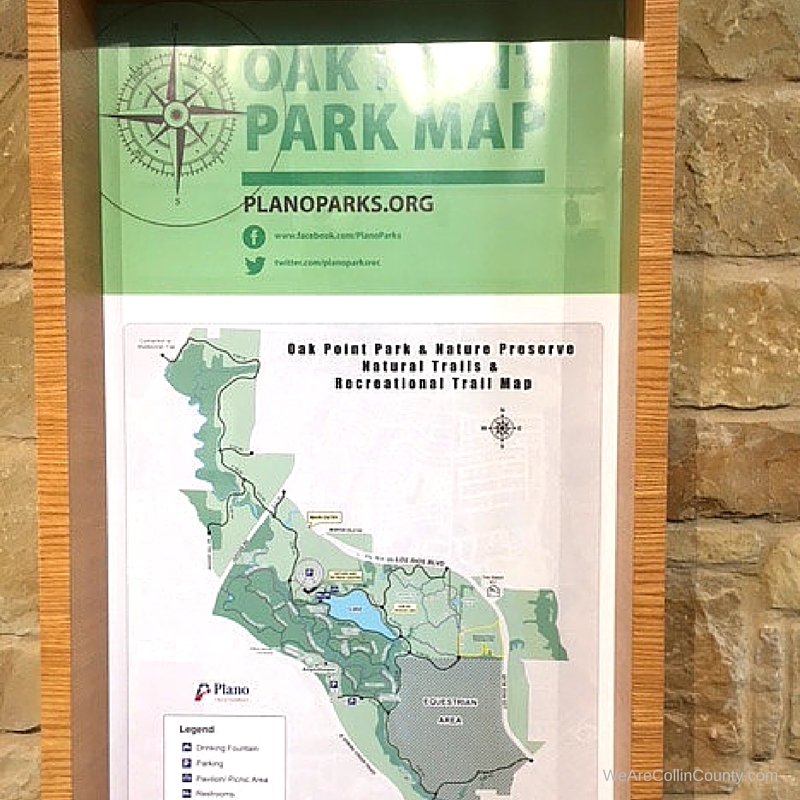 4. Return to the Go Ape tent and office
to meet your guides and the rest of the people in your crew.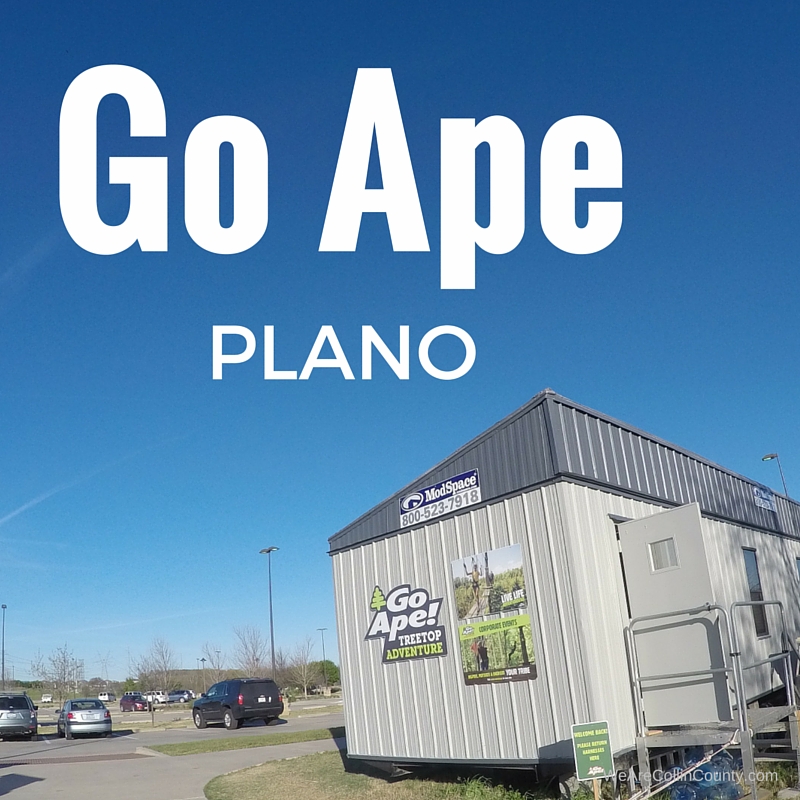 5. Its now time to gear up,
Don't worry, the staff will help you the entire way to make sure everything is on right and the equipment is secure.  You are in good hands.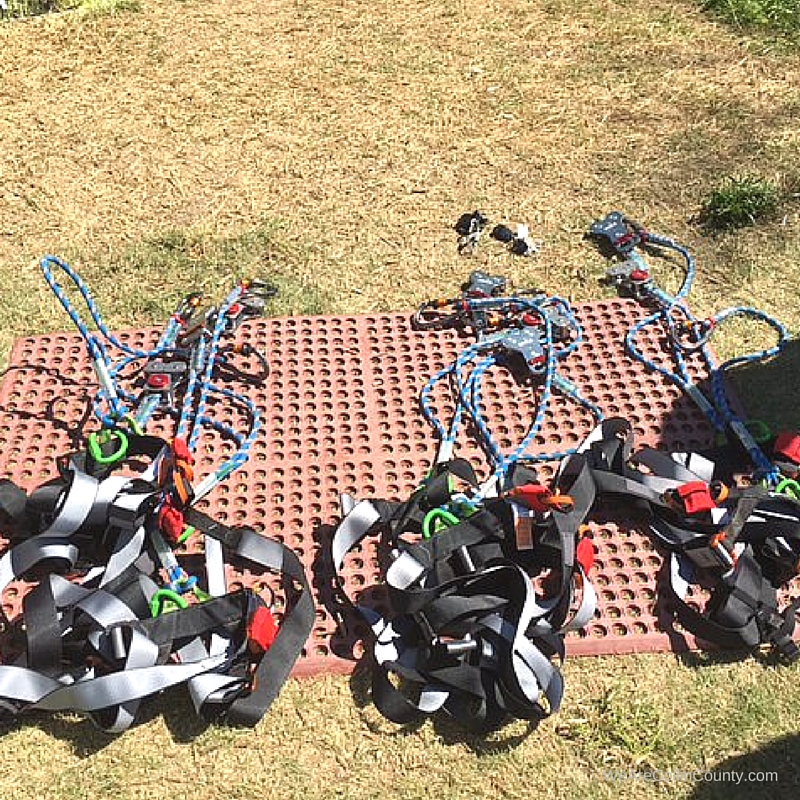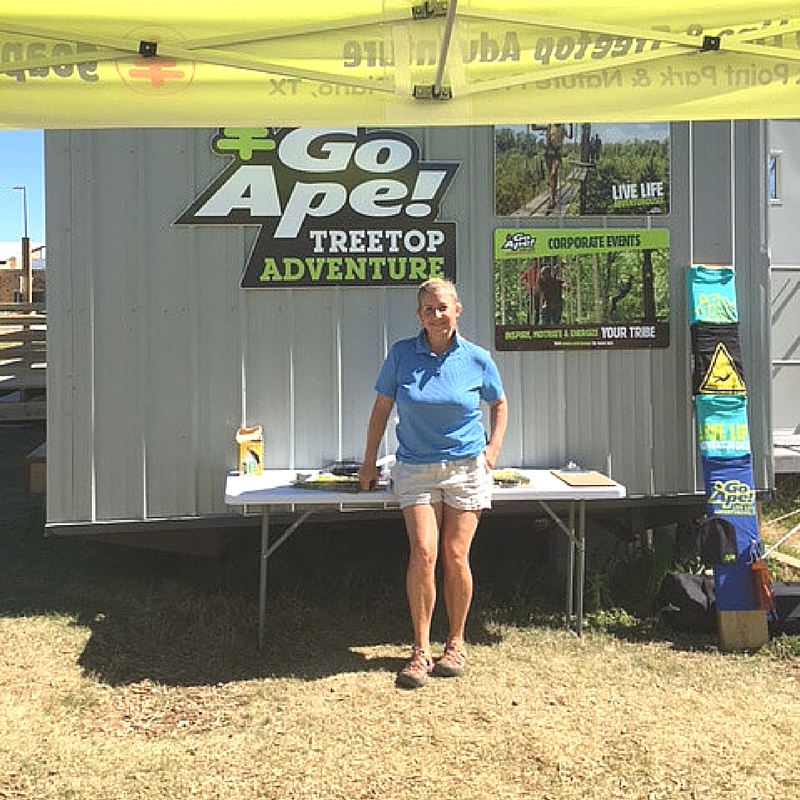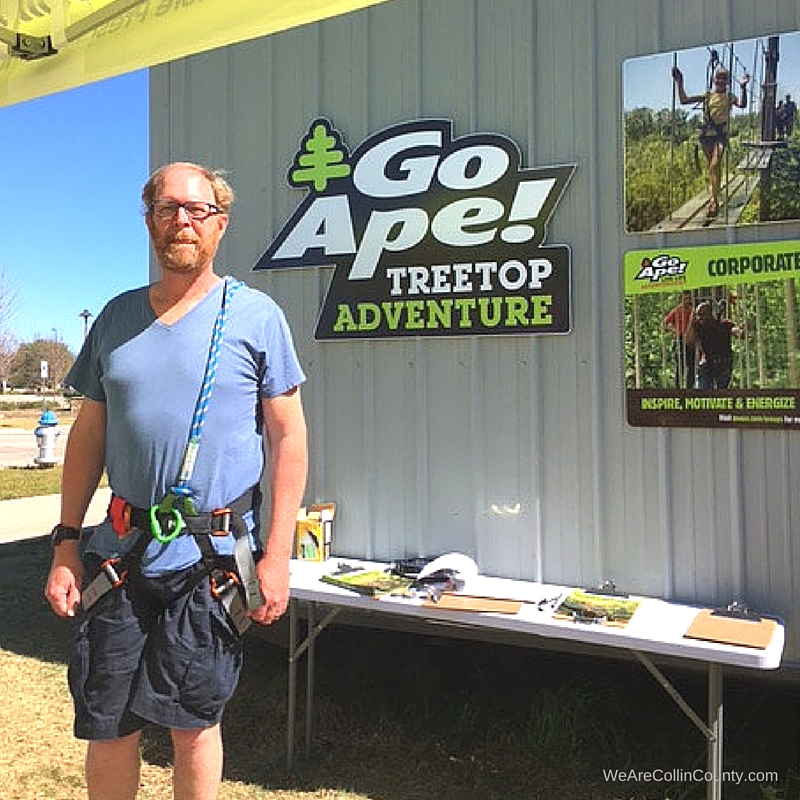 6. Take a note: see that pic on the side of their building?
They also do corporate team building.  Ummmm yeah, when HR is looking for something fun to do, this is it.  Let your company pick up the tab. =)
7. You'll have some time under the tent to chat with the Go Ape team,
They'll answer any questions and most importantly, they all want you to have the best time ever.
8.  You'll then head down the path to your intro course.
Yep, you get a clear and concise intro to exactly how the course works and what you will need to do.  Put Facebook and Insta away and listen up kiddos.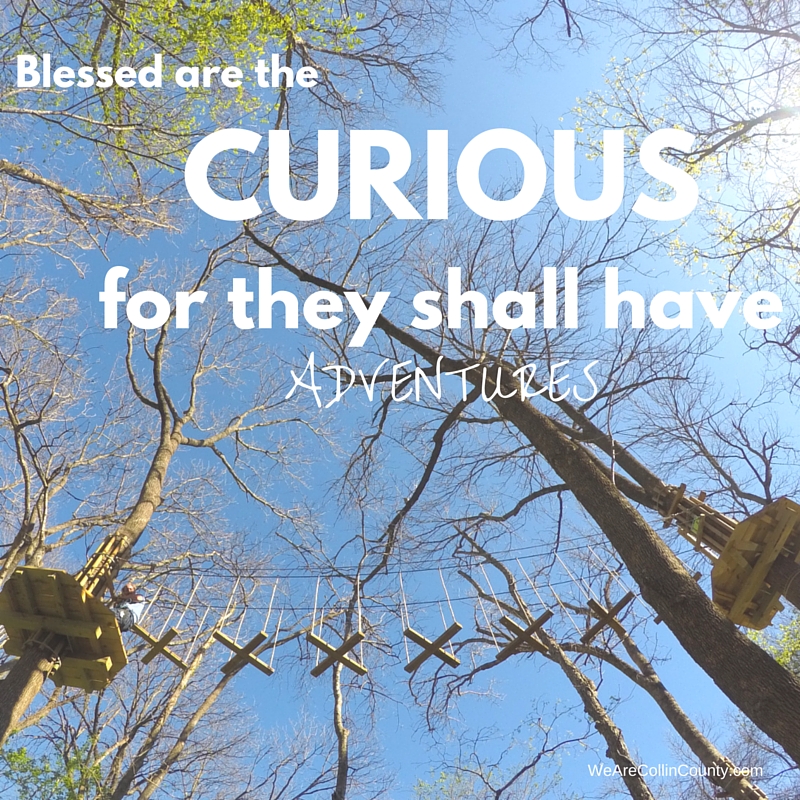 9. Channel your inner Tarzan!
You are totally immersed in nature and about to do something crazy fun.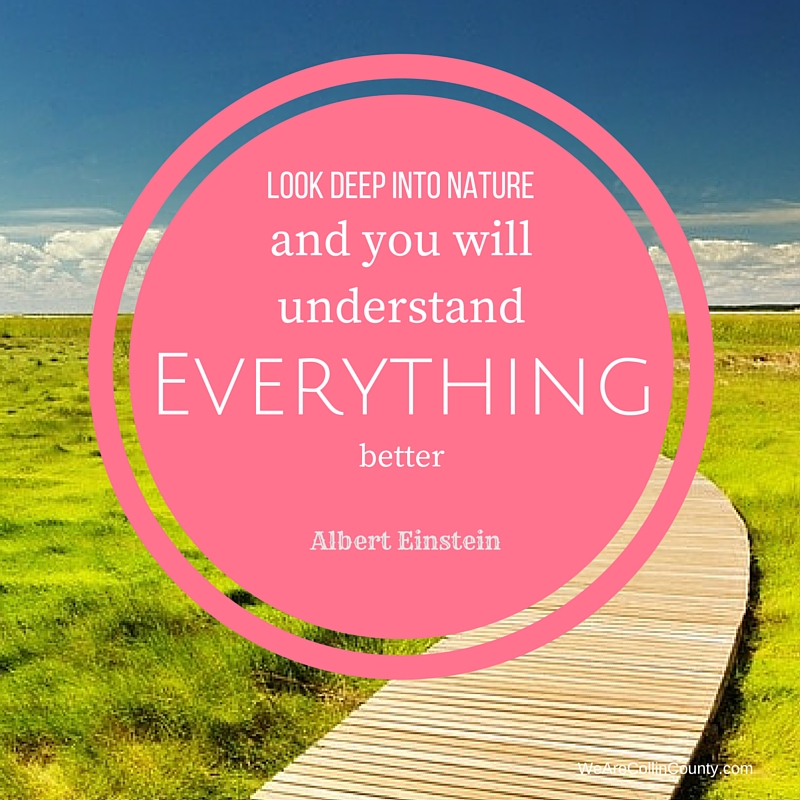 10. Its go time.
Cool fact, Go Ape has water coolers and those little sno cone cups located in all the stockades.  Leave everything in your car. Phones, Fit Bits, jewelry, water bottles . . they will take care of you.  Make sure to dress for adventure (yes, you might sweat a little) and if you do bring your phone, keep it in a secure pocket.
11. Go Ape
12. Get fired up for the many thrilling ziplines across Rowlett Creek.
Who ever thought someone would put a zipline here?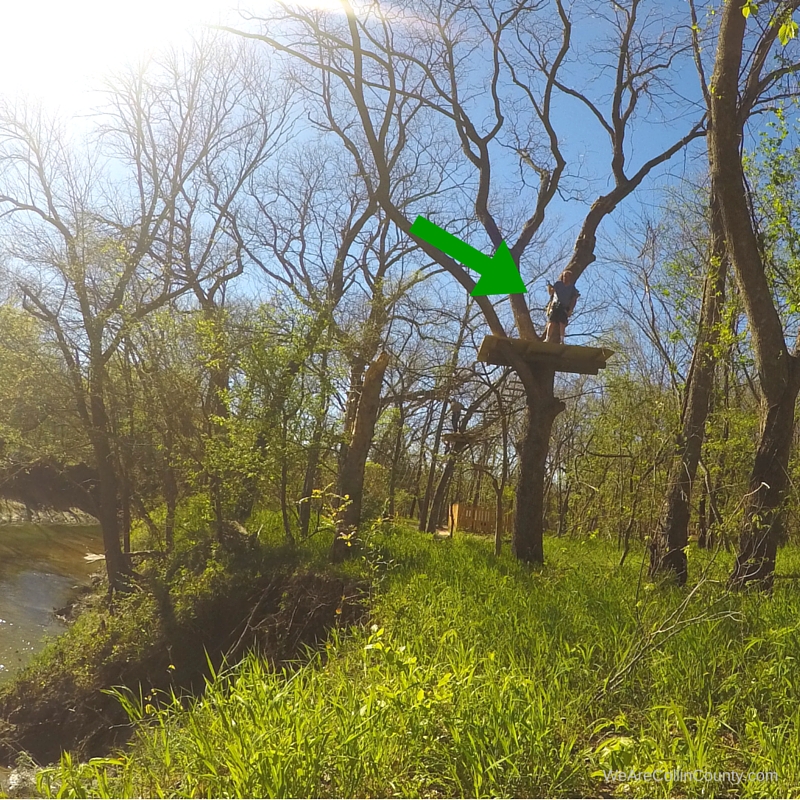 And . . . . incoming . .
13. Take it all in.
Playing outside at any age is good for the mind, body and soul.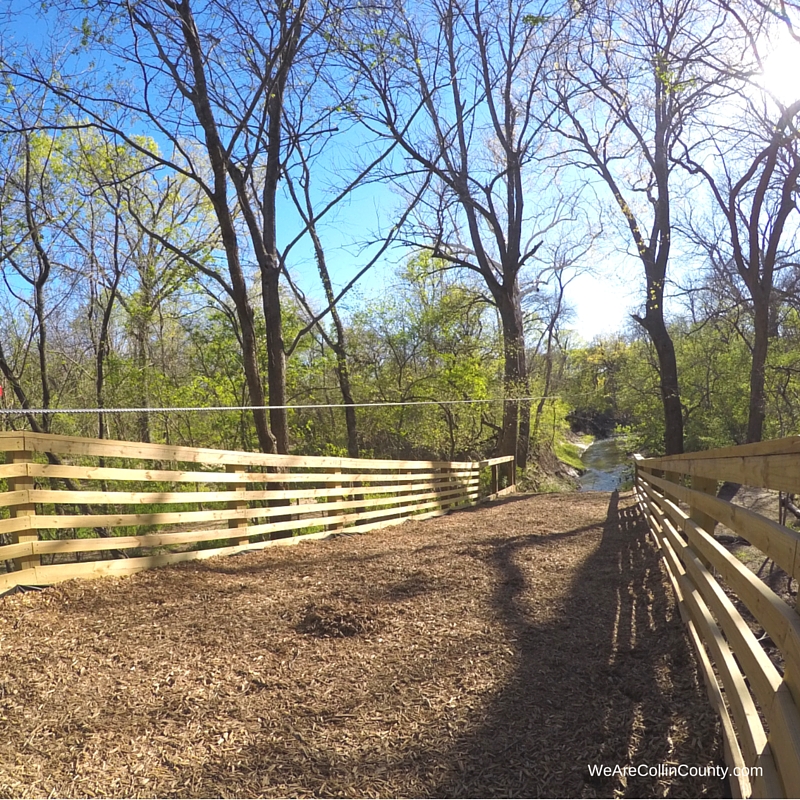 14. When you have completed all 5 sections
(plan on 2 – 3 hours to complete the entire course its not just a zipline but a complete adventure.)  Return to the Go Ape office to drop off your gear.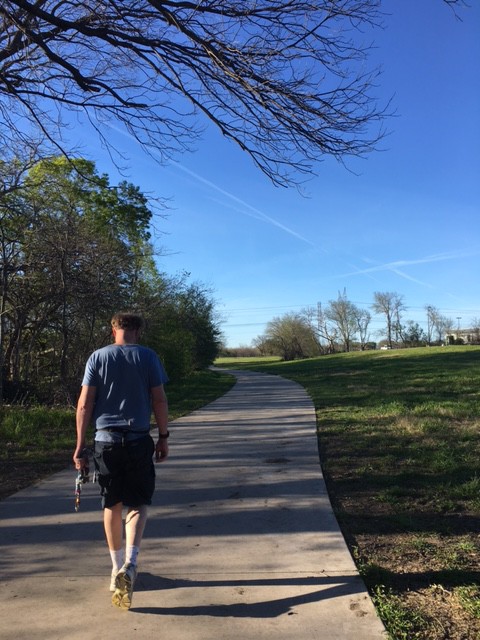 (try not to be as sad as Brian)
15. Accept your graduation certificate, you deserve it!
You will love the HUGE coupon on the flip side of the certificate to use when you come back with all of your friends)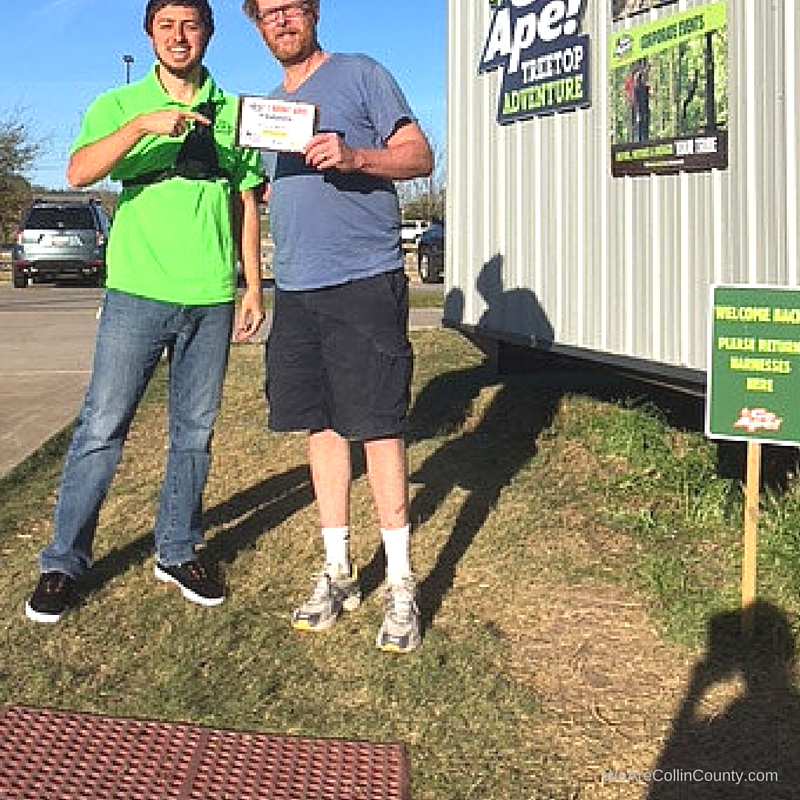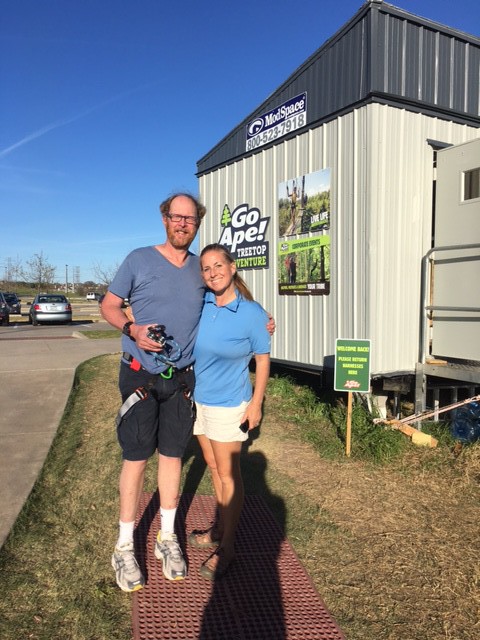 Now what?
Well, its your turn to Go Ape!!
I have to tell you one more thing . . this is another cool fact on why Go Ape'ing is awesome:
The Plano Go Ape course benefits the city by giving a portion of every ticket sale  back to the park. The Go Ape Treetop Adventure course supports the park and local community in which it is based.
---
Contact the Plano team here:
Web: https://goape.com/zip-line/oak-point-park-nature-preserve
Address:
Oak Point Nature Preserve
5901 Los Rios Blvd, Plano, TX 75074
FAQ's:  Click here https://goape.com/frequently-asked-questions
---
As promised, here is the Giveaway entry (I'll be picking a winner very soon)
a Rafflecopter giveaway
+ this week's FREE printable.  Just click on the pic, the pdf will download, print and frame.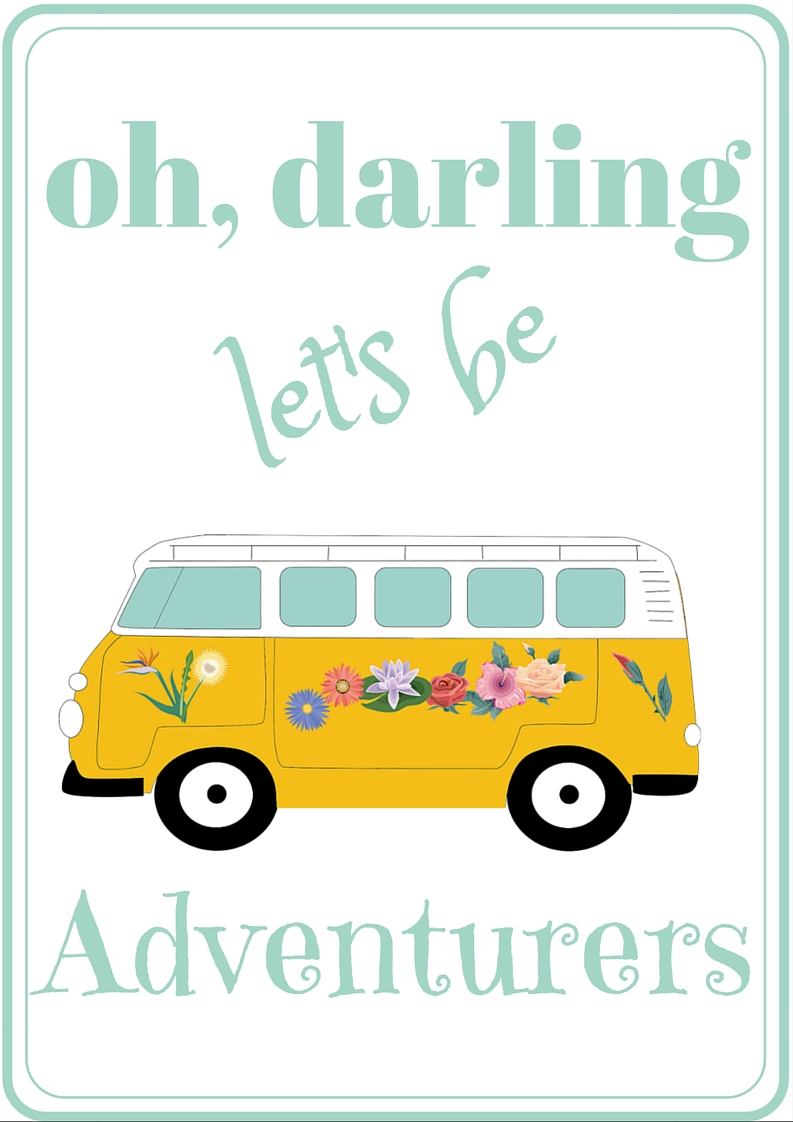 *This is a sponsored post by Go Ape; however, all opinions expressed are my own


More posts you may like
Check this out:

Buy my product