Disclosure of Material Connection: Some of the links in this post may be "affiliate links." This means if you click on the link and purchase an item, I will receive an affiliate commission. Disclosure in accordance with the Federal Trade Commission's 16 CF.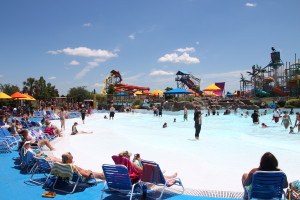 The only place I like to be in the heat is in the water.  In a pool, on the lazy river at Hawaiian Falls or running through a splash pad after a quick jog.  If its a Texas summer, just add water.
So I made this list of places to cool of aka our survival guide for the next 4 months.
Waterparks:

Hawaiian Falls (multiple cities)
Multiple locations, see them all here
Six Flags Hurricane Harbor (Arlington)
When you want to go all out, go here
Splash Pads: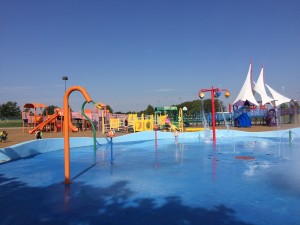 Celebration Park (Allen)
Enormous KidMania community-built playground and adjoining sprayground
Rockwall Spraygrounds
The city has 3 free options here
The Village at Fairview (Fairview/Allen)
Kids under the age of 12 can splash around here.  Not your 35 year old husband, just your kiddos  =)
Frisco Spray Parks
Frisco has 3 splash pads but Commons is the best! Check it out here

W.J. Thomas Splash Park (Carrollton)
Once the average temp hits 80, this park is officially open, more deets here
Bonnie Wenk Dog Splash Pad (McKinney)
Yes!!! For those of us that have furbabies, this is a great option all year round.
Murphy Central Park
Love the wide open space here + ample parking.  Here are the specifics
Swimming Pools: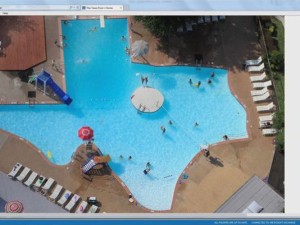 The Texas Pool
901 Springbrook Dr
Plano, TX 75075
Phone number (972) 881-8392
Check out their video here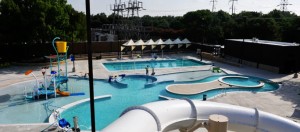 Heights Family Aquatic Center
709 W Arapaho Rd
Richardson, TX 75080
Phone number (972) 744-7856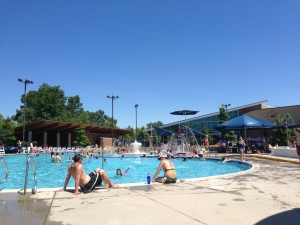 Tom Muehlenbeck Pool
5801 W Parker Rd
Plano, TX 75093
Phone number (972) 769-4404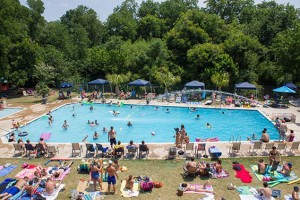 Fraternal Order of Eagles
8500 Arturo Dr
Dallas, TX 75228
Phone number (214) 327-9563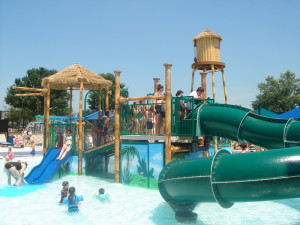 Rosemeade Rainforest Aquatic Complex
1334 E Rosemeade Pkwy
Carrollton, TX 75007
Phone number (972) 466-6399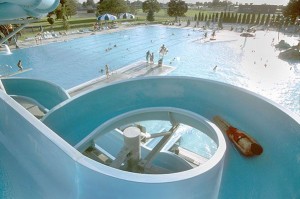 Surf & Swim Audobon Park
440 W Oates Rd
Garland, TX 75046
Phone number (972) 205-3993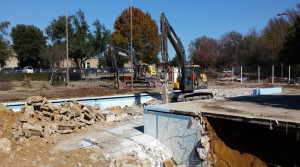 Ford Pool (only $1.75 admission but under reconstruction until Aug 2016)
632 Park Pl
Allen, TX 75002
Phone number (214) 509-4790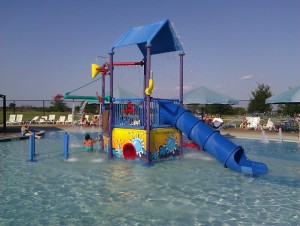 Old Settler's Aquatic Center
1101 E Louisiana St
McKinney, TX 75069
(972) 542-2516
And don't forget, the newly renovated Jack Carter Pool is now open!
Check out this video here

and here
And see my lazy river ride here     (go to the video section)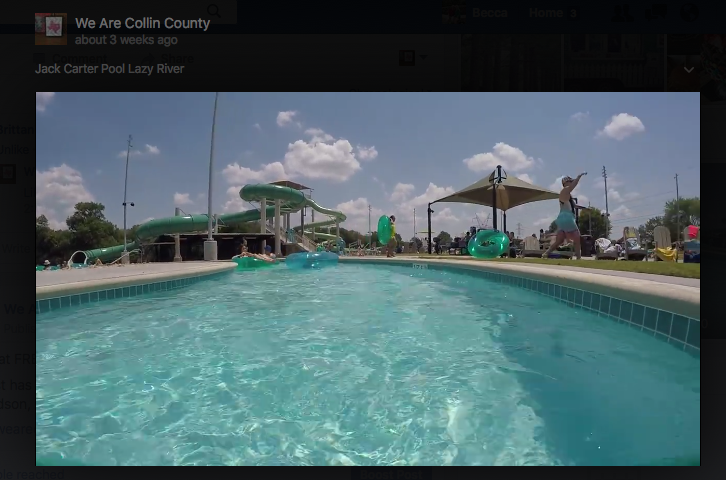 So how much does it all cost?
The rates at these pools and splash pads start at free and only go up slightly from there.
You'll want to call the pools before you head out to confirm your rate but I can tell you that my husband and I live in Plano and either get the annual rec center membership or the monthly membership since a one-day passes ranges between $6 – $9. The benefit of an annual or monthly pass is unlimited access to all the pools in Plano: Oak Point, Liberty, Muehlenbeck and Jack Carter + all of the recreation center fun! When my hubby and I can't get outdoors because its too hot or too cold you can see us playing air hockey over at the gym or racing on the track.
Here's a snapshot from the City of Plano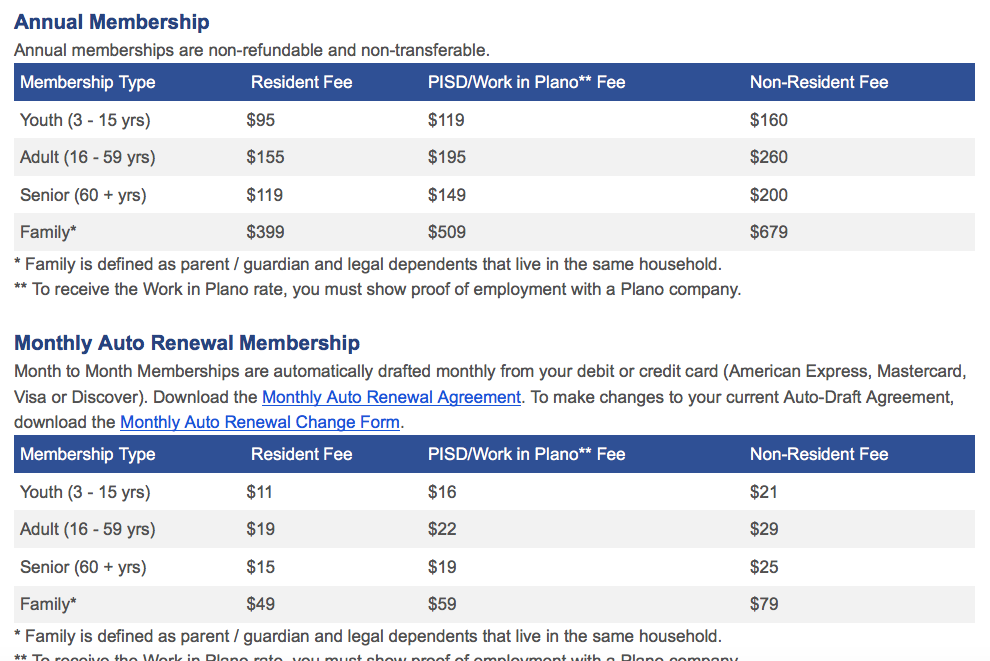 There are so many more options but these are some of the best spots (and most are owned by the city – I only had a rectangle pool growing up!)
If I missed one of your favorite watering holes, let me know  =)

Oh, and if swimming is not your thing, then check out one of these articles:
P.S. Feel free to join our private FB group and ask me any questions