Disclosure of Material Connection: Some of the links in this post may be "affiliate links." This means if you click on the link and purchase an item, I will receive an affiliate commission. Disclosure in accordance with the Federal Trade Commission's 16 CF.
When my husband told me he had his heart set on attending The Race of Gentlemen on the Jersey Shore, I knew we were going to have to put it on the calendar. The Niederkrom family is the BIGGEST car family I know.  Every member is part of a car club in their city and we are a part of the Model A club here in Dallas.
So we thought about flying into NYC and spending a few days there but since I had just purchased a brand new Subaru Crosstrek we thought a road trip was in order. Plus, we had canceled our trip to Gatlinburg over Christmas due to the fires . . . so we just knew we had to explore this area as well.
We packed up the Subaru (I did a check up over at Brandon Tomes Subaru off of 75 in McKinney first), gassed up and we were on our way.
We set out in the afternoon with our goal to make it to Memphis by 10:00 pm that night. Straight up through Texarkana, passing the Hot Springs exit and whizzing past Little Rock.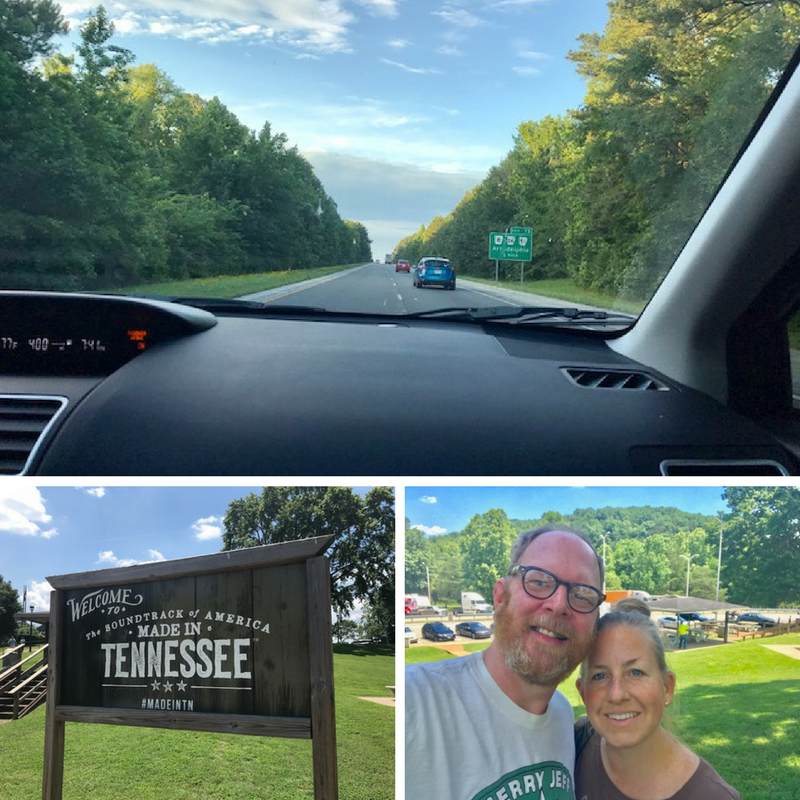 We dropped down from Knoxville so we could peek into the adorable Pigeon Forge and Gatlinburg Tennessee. I had never been before and it was like Vegas for 10 year olds. I LOVED IT! Dollywood, 2-story go kart racing, ice cream shops, Pancake restaurants and putt putt. What's not to love?
You can't miss the Smoky Mountains, it was beautiful, refreshing with surprises at every turn.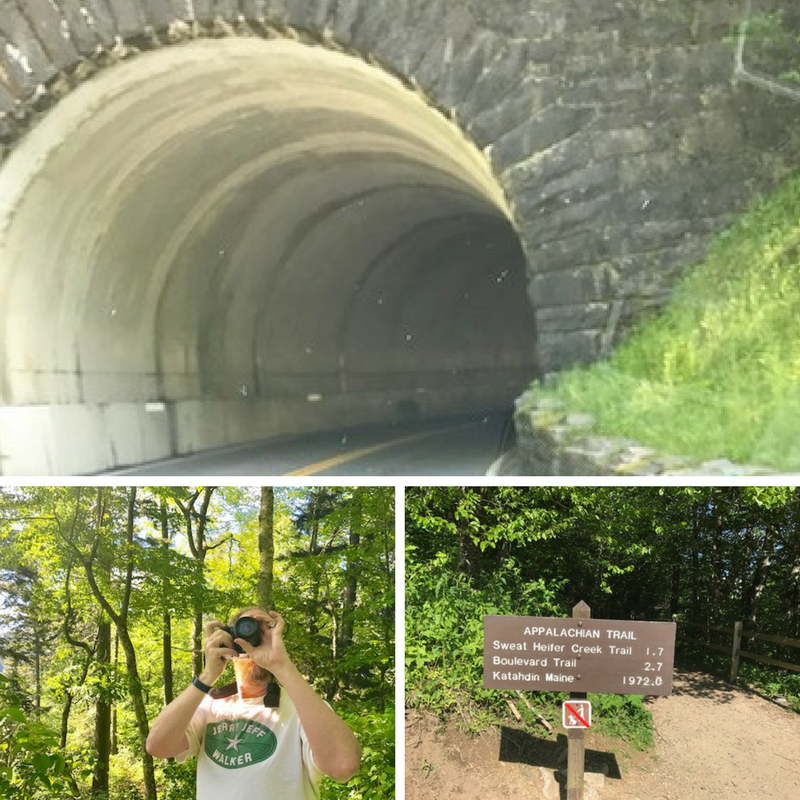 Arriving in Asheville was a dream come true! This town has been on my wishlist for years and it met all of my expectations. We stayed at the beautiful Hyatt downtown and before we explored we made sure to grab a cocktail and cheese board at the Montford Rooftop bar.
Look at those views!!
We were lucky to grab one of the last 2 seats at this is the place to be in Asheville.
Asheville was brimming with art from musicians to sculptures, every block had a different display to take in. The air was full of patchouli, mountain air yet the vibe was totally southern.  If San Diego and Austin had a baby, this would be it.
My husband, Brian gave this town 2 thumbs up for all of the fantastic breweries in town.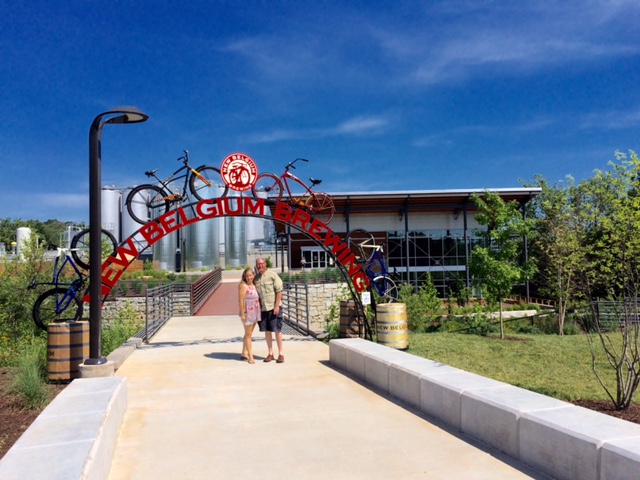 Before checked out of the Hyatt, we made sure to fill 'er up so we would have plenty of caffeine for the day. In fact, one of my best travel tips, no matter how you are traveling, is to bring a travel cup with you.  So much better than the tiny cups of coffee. Mine just happened to be a Hyatt travel cup. How perfect!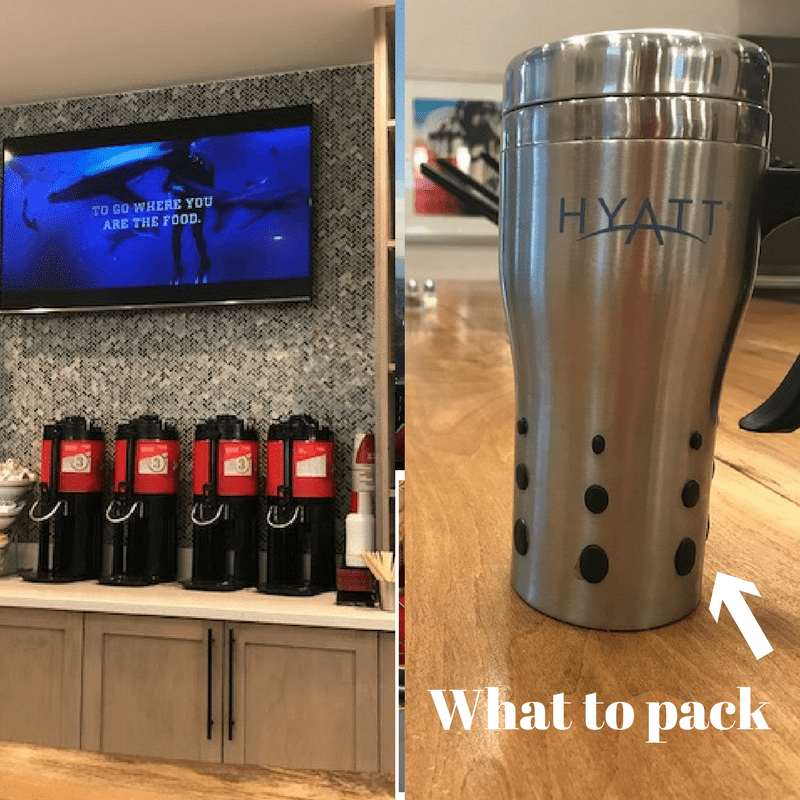 North Carolina still had a few surprises for us upon leaving Asheville, including more breweries, tunnels, trails . . . and a lovely visit to the historical Salem, NC.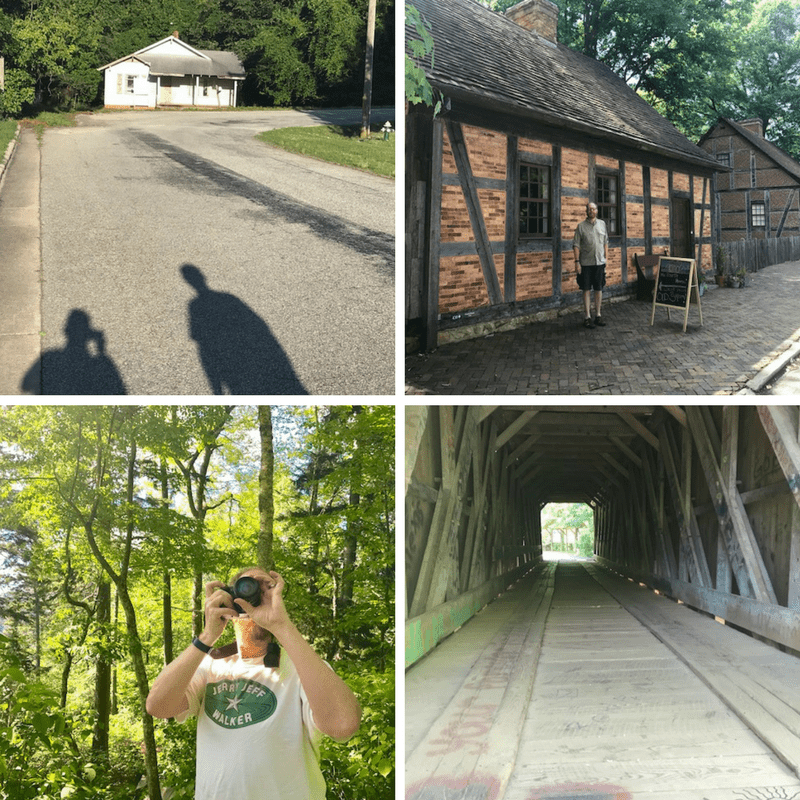 We cruised through North Carolina stopping at a couple of breweries and using the Hotel Tonight app to find a place to crash. I love this app for last minute stays because you will get the best rooms at a fraction of the cost.
Here's the link to Hotel Tonight app
Take $25 off your next stay when you use code: bniederkrom
Or, if you peruse Airbnb you might score this place in Chesapeake like we did. OMG!
Of course we love dogs so we always find cute ones to love on just a bit.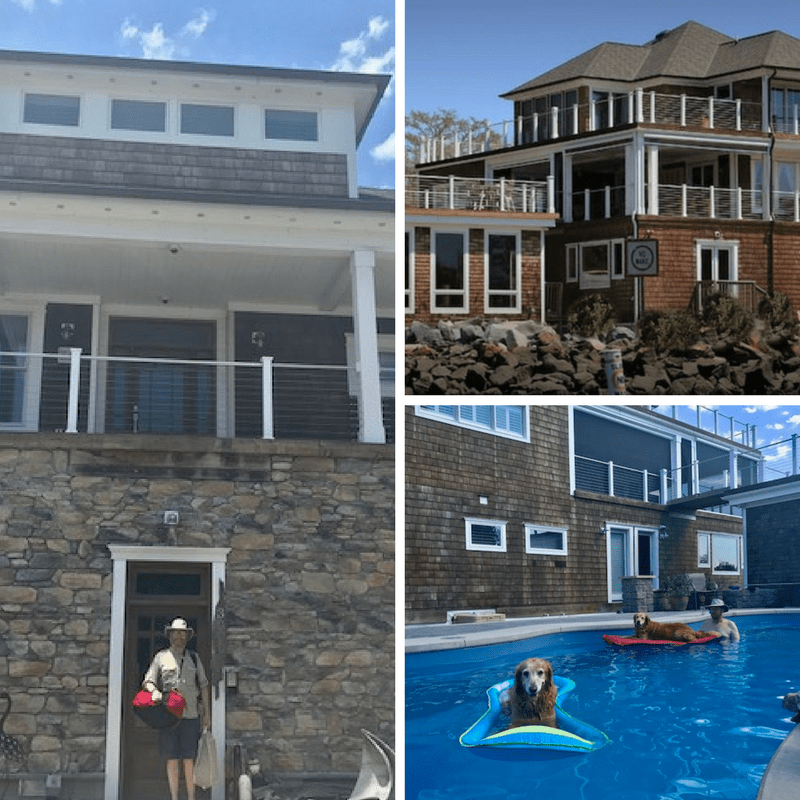 Oh, here's the link to AirBnB
We safely cruised into Norfolk for a walking tour.
And coffee, of course.  We highly recommend the Cure coffee house for delish coffee and avocado toast.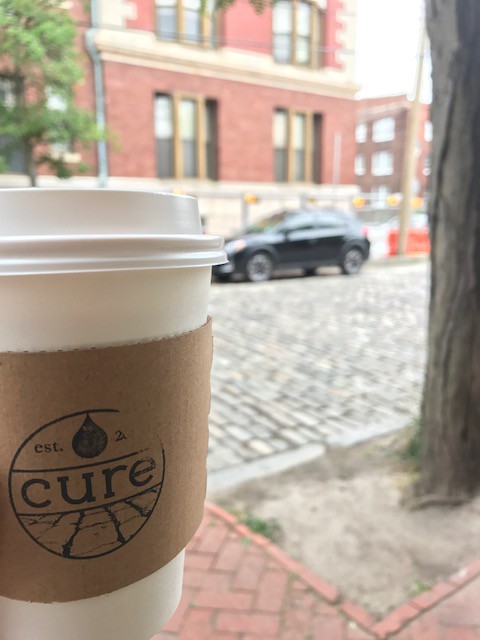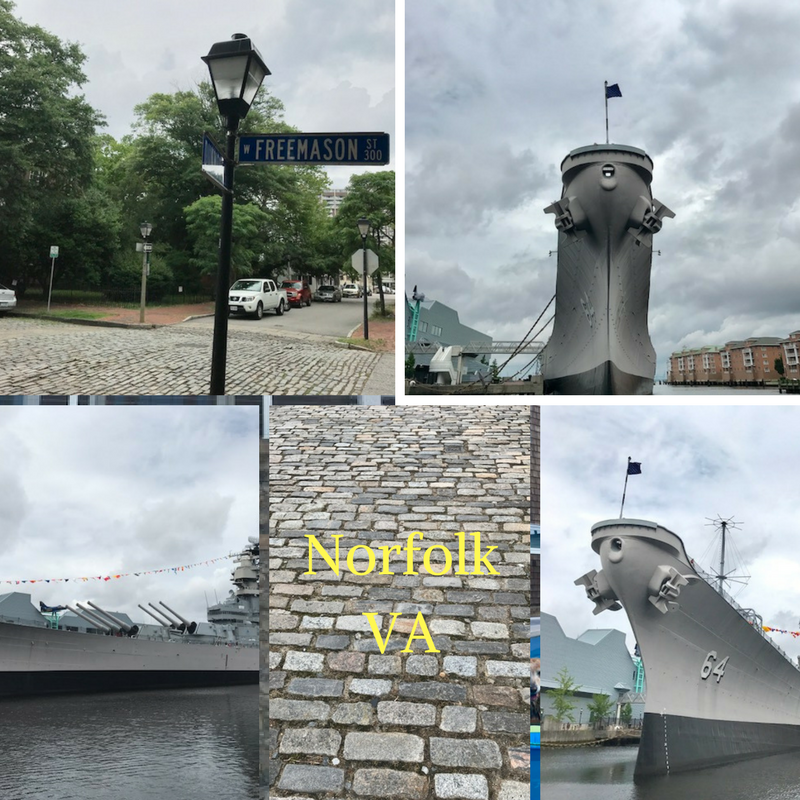 On route to our final leg to the Jersey Shore we stayed in Ocean City, MD and took a visit through Chincoteague Island and a boat ride into Assateague Island.
Assateague Island is home to a few hundred wild horses. More here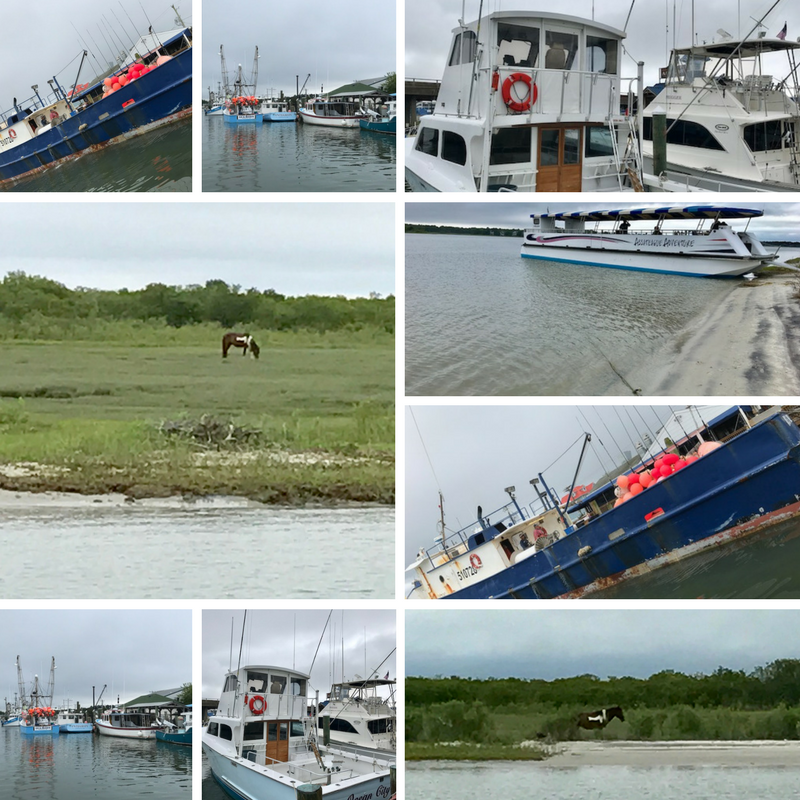 In order to cross into New Jersey, we opted for the Lewes-Cape May ferry across the Atlantic.
See Trixie (yes, my Subaru) in the front row. She was amazing on the ferry and for the thousands of miles she schlepped.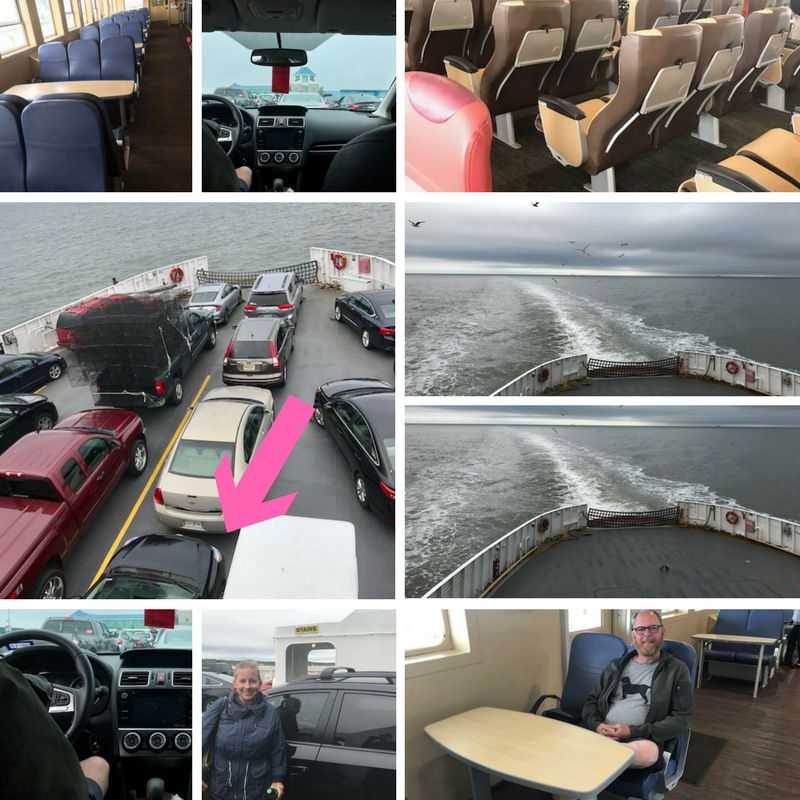 Wow! Finally made it from Plano, TX to Cape May, NJ!
Make sure to download plenty of podcasts and activities for the car – the days will be long.
Our favorite podcasts: 
The Joe Rogan Experience
Tim Ferriss Show
The GaryVee Audio Experience
. . . and all things NPR!
We stayed in Wildwood, NJ where the race was being held but had plenty of time to visit Cape May. I figured once we arrived in Wildwood we would do no driving but the North still had some rainy cold weather for us. So there was no chilling on the beach . . . hence we popped into Cape May to visit the quaint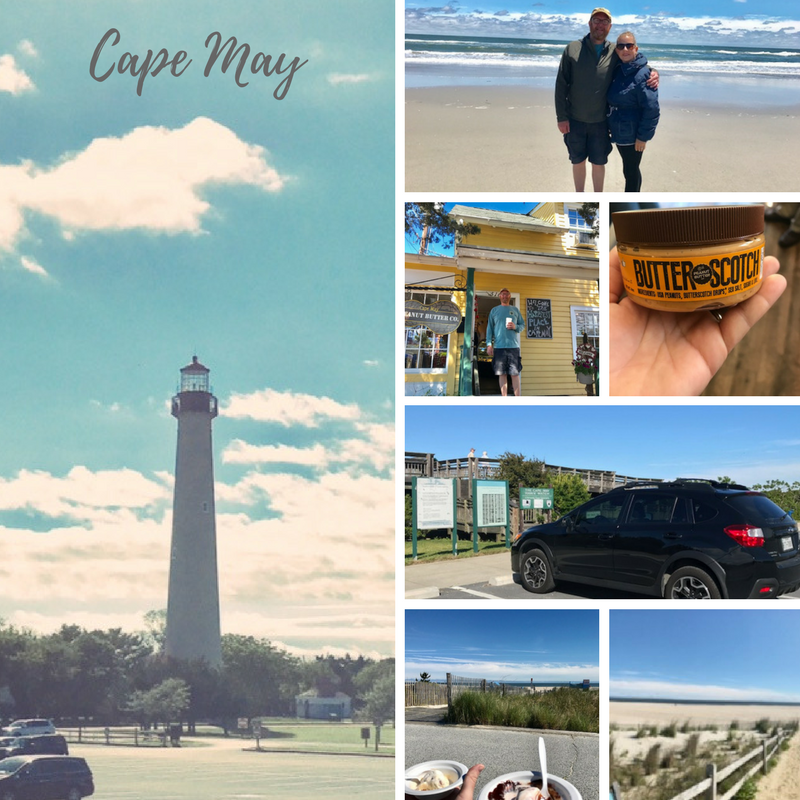 And . . . off to the race of course. The Race of Gentleman is race of antique cars on the actual beach, the sight is phenomenal!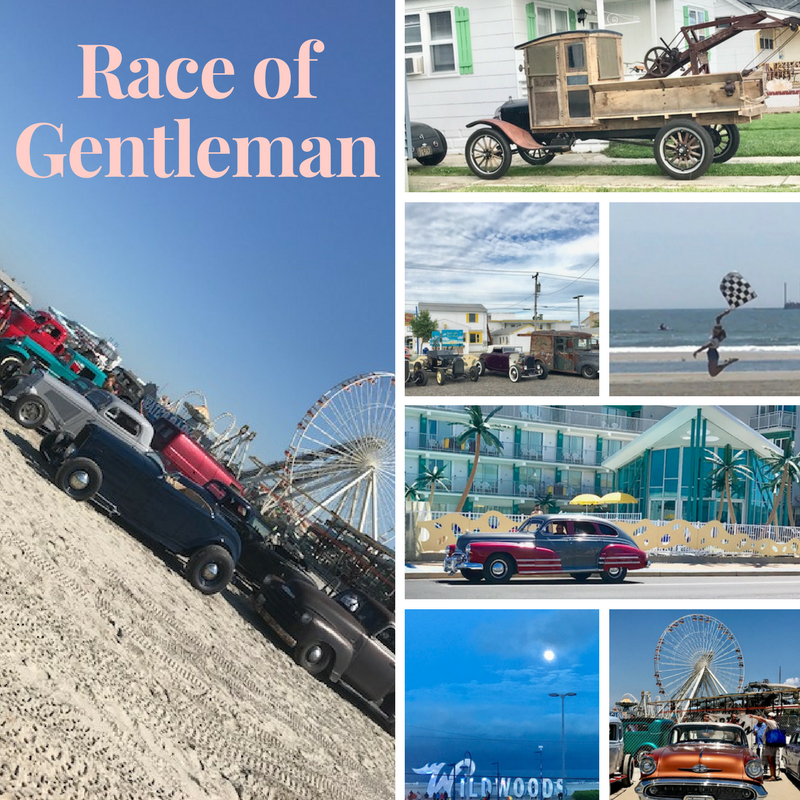 Tips for a LONG drive
Change drivers every 2 hours – this gives the driver a manageable amount of time to drive each time without getting over tired.  Plus, if you each drive 2x then you'll have covered 8 hours
Download your favorite podcasts
Use the Maps app to discover rest areas and cool hiking spots along the way
Budget in time for random stops such as wineries, farmers markets, historical areas and scenic overlooks
Download the Hotel Tonight app for last minute resos and super hot deals (use BNIEDERKROM for $25 off your first night!)
Oh . . and what would I have done differently now that I have seen more beautiful places?
I would have stayed in Gatlinburg a bit longer (its sooooo cute!)
Now that I have seen the Shenandoah Valley (on our return trip), I might have given the area an extra day or 2 to explore the vineyards and orchards
Would love to get your feedback on what your favorite places are between here (Plano/McKinney/Frisco) and the East coast. Do spill the beans!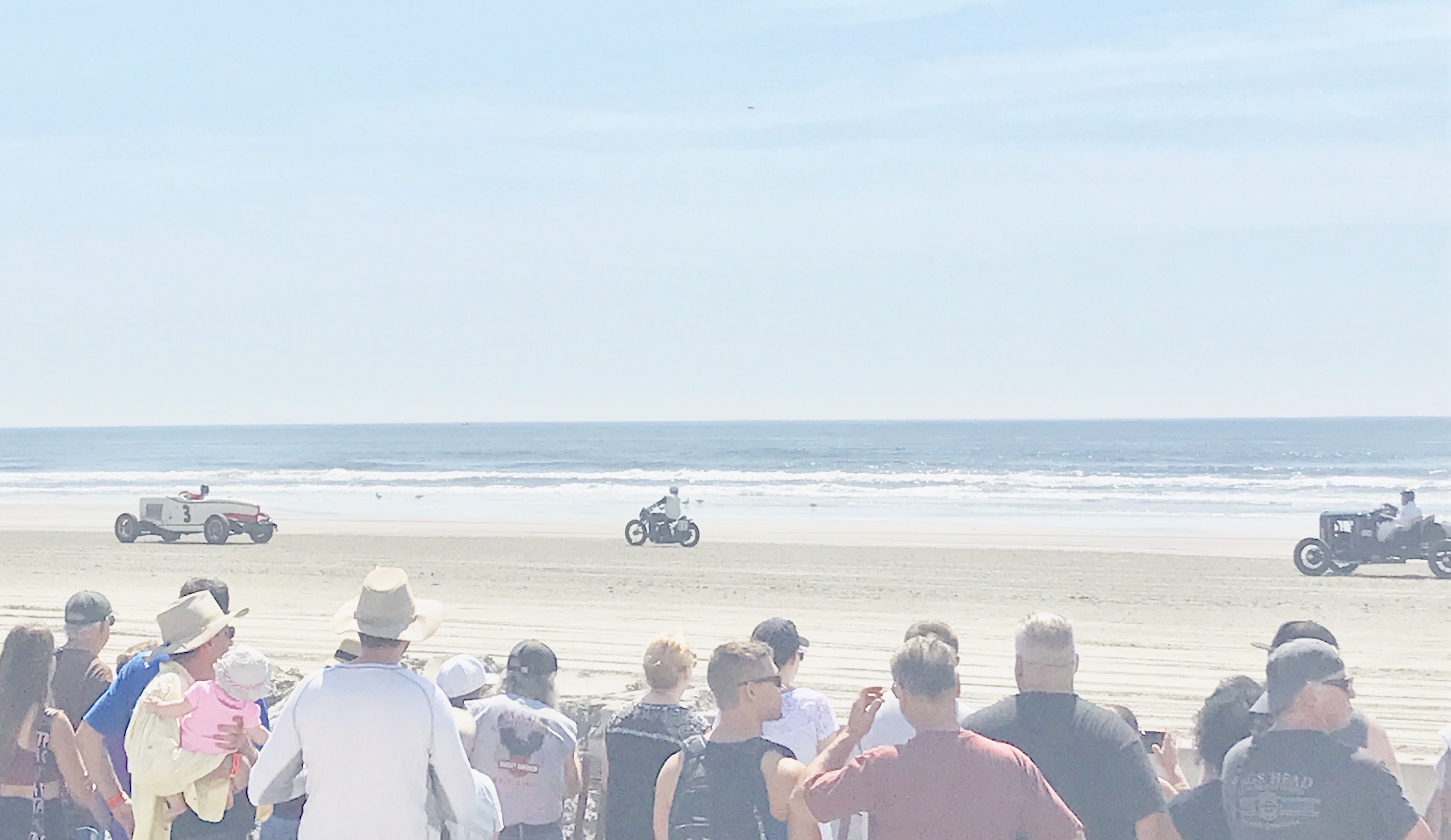 P.S.  Subaru did not sponsor or pay for this article
However, if you are looking at one of these fabulous adventure cars head over there be sure to mention that Becca Niederkrom sent you  =)
Subaru McKinney (214) 544-5100 
Subaru Plano  (972) 801-9900 
You might also like: