I've helped hundreds of students earn $500, $1,000, $2,000, even  more on the side, every month, while still keeping their day jobs. And I'm going to share some of those options with you today. The No-Nonsense Guide to Make $500+ per Month from Home (and absolutely no MLMs)
But first, imagine how it'd feel if you made an extra $500/month.
Would you feel excited? More confident in yourself? More secure about your day job because you have a safety net and can ramp up your side income if you need to? Would your family be able to use that towards the entire grocery bill each month? Take care of the car payment?
I think I can see you nodding your head YES.
(all pictures and bold/italicized words link to the resource so click away)
Which leads me to this . . .
The No-Nonsense Guide to Make $500+ per Month from Home (and absolutely no MLMs)
Who You Are
You're a Mom, Wife, Dad, Stay at Home Parent, Full Time Professional, Retiree and everything in between.  You're smart, motivated, and have a lot to offer the world. Your biggest need right now is getting more consistent money to flow into your  household, so this is the time to start looking at your options on ways to bring money in on the side. And, if you live in Collin County or even Dallas, there is a lot of pressure to keep up with the Jones'.  I feel it more living in Plano than I did in Southern California.  Maybe you know this feeling too?
What Your Challenges Tend to Be
You so badly want to ramp up your  cash flow, but the job offers aren't coming as quickly as you'd like or perhaps you don't have a lot of time during the day because you have a full time career or have the kids home during the day.
All of this is creating some stress in your life, sometimes requiring you to have sleepless nights or avoid looking at your credit card bill because you know you went a little overboard during Christmas.  But that voice in your head is telling you, you should have had a side job or a part time job months ago to prepare for this.   There's a lot of energy going towards anxiety and you know it doesn't need to be this way.
WHAT YOU NEED MOST RIGHT NOW
Your primary focus needs to be on creating multiple income flows for you and/or your family on a daily basis and on taking serious action to generate this cash flow (so you have more coming in then flowing out). It's time to get looking and spending time each day creating a better reality.  
WHY IT'S IMPORTANT TO ALWAYS HAVE SOMETHING ON THE SIDE
As the middle class share dwindles, it's harder for typical Americans to put anything aside. Everyday Americans are well aware they're being squeezed out of economic security. We are also falling for marketing messages telling us we NEED things and we DESERVE that new outfit.  Eeks! The percentage of Americans self-identifying as "middle class" has dropped significantly in recent years, while the percentage considering themselves "lower class" or "lower middle class" has risen.
One of my fave authors gives a glimpse into what's really  happening.  He takes a very different perspective on college debt, home ownership, banks and what the white picket fence really means (hint: we've been sold on a life that we cannot afford to keep up)
I want success for you.  I want success for your family.  But YOU have to want it.  As they say, its not always easy but its worth it. Most of you will only think about it and take no action at all. If thats you, go ahead, click out of here, I'm not talking to people who complain and think about it.
Ready for your extra $500 or more?
As you go through this long and detailed list, first bookmark this page (as I will make updates) and bookmark the options that might work for you.  Got it?  I have included job search engines, courses, books, miscellaneous tasks, gigs etc . . go through the whole thing or save for later.  Plus, I'll be updating this weekly.
(all pictures and bold/italicized words link to the resource so click away)
I have many friends, associates and colleagues who come to me for the scoop on how to hustle, how to find side income, how to make money online BUT rarely do any of those people take ACTION.  TV gets in the way, food truck festivals in downtown Dallas, shopping as a sport at places like Nebraska Furniture Mart, general busy-ness and EXCUSES.  Maybe 5% take action while the rest complain about their debt, not having any money and honestly, I just don't understand.  Most likely, you will NOT take action.  Very few will.  I implore you to be different, be the one person who takes action so that 3 months from now and then one year from now, you can look back and say I made the first step and life is much better.
These ideas and jobs are legit so read through each one, visit the sites, do the work.  This isn't easy but it is possible to find a number of options to increase your income streams in the long list below (and no MLM set up fees are involved, yippee!)  Create a spreadsheet and get your pipeline going.  Its a NEW YEAR and NEW way of living and earning for you.
I'm happy that you are here.  =)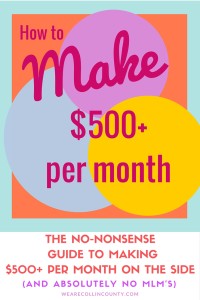 If you have some time to spare online, you could spend it filling out online surveys. There are sites that will pay you to do so and it's very easy. All you have to do is register, and these companies will contact you when they have a survey that fits your profile. Typically these are online market research surveys for big brands.


Some of the most popular online survey sites include:
Yup, some of these are $3 per survey, so yeah its tiny BUT what if you did 4 per week.  You'd have about $50 for the end of the month.  And you can do these surveys while watching Fixer Upper.  And if its a Fixer Upper marathon, well, you can do surveys for hours.  =)

Sell on Fiverr.com

Fiverr is a micro-selling site where you can sell all kinds of random projects, from design work to simply recording yourself on video talking about a brand.
Fiverr is a great place to make a few bucks or spend a few bucks if you need some of the services people offer. Basically, everything is $5. You either pay $5 or charge $5. They call them "gigs." You can offer your services however you choose. If you sell art and you're fine selling pieces for $5 each, that's a gig. If you're a graphic designer and you want to offer your services for $10/hour, simply offer a 30 minute gig. If they need two hours of graphic design, they pay you $20, or $10/hour by buying four gigs. As you work your way up the levels of Fiverr, you'll be making a lot more than $5.
Sell on eBay
eBay is a great place to sell stuff and earn money, especially if you have something collectible. One of my favorite ways to side hustle on eBay is to go to estate sales and find items that you can purchase for cheap, then resell online. Just make sure that you keep the fees in consideration.
FYI, did you know that you can sell your empty wine bottles and corks on ebay?  Say what?
Here's an article from VinePair.com
Sell in Yard Sales
This can be offline yard sales, like in an actual yard or online – read this article here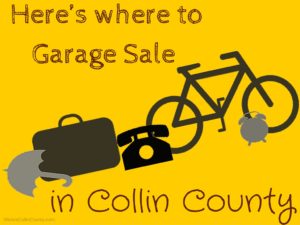 Drive your Car

The Sharing Economy is alive and well and although you probably did not grow up dreaming of living the life of a Taxi driver, considering driving for a service such as UBER  (copy and paste this code for a bonus – beccan266ue) or LYFT could be a short term plan to get ahead on those bills.  If you have a good, clean car with insurance and 4 doors, you could get started this week.  As these services spread out from California, there are even some great bonuses to be achieved.  For example, right now, if you provide 30 rides in the Dallas area, you will receive a $500 bonus.  The best part is, its all done on an app, so you get to turn it on when you have some free time and turn it off when you are not available.  If you are looking to buckle down (no pun intended) and make $1,000 or $3,000 in the next 60 days to catch up on holiday bills, this might me a great option for you.
Download the app first. They have various tasks like searching for items online, labeling and categorizing pictures, calling hotels and other businesses and asking questions such as "Is there free breakfast, wifi and parking?" Perfect for days you are waiting in the carpool lane.
Party Planning
You already do this for your own kids.  Why not sign up under Thumbtack and help another Mom with a party?  But this time, you will get paid for it.
Transcription Services
TranscribeMe.com pays $20 per audio hour
IZEA.com
IZEA works in addition to a blog or on its own. You get paid to blog, tweet, take photos and take videos. The pay is mostly based on your following, so if you want to make money with your tweets, you'll need to grow you Twitter following.  Likewise, if you want to make money with blogs, you'll need substantial blog traffic.
Babysitting
This is one that can pay really well without a crazy boss (and you get to play).  When I first quit my J-O-B and wanted some money flowing in without the hassle of job apps etc, I turned to some friends in Dallas to babysit – they paid an average of $20 per hour.  I think it depends on the area of town and these were all friends of friends BUT they appreciated a trustworth grown ass adult coming in to takeover, they knew I could be dependable and knew how to get stuff done, I could drive . . al that good stuff with what comes with being an adult.  A friend of mine turned to the mall and he made $9 per hour, had to wear their retail shop clothes and deal with retail nonsense.  LOL.  I just got to play and was paid cash money.  People are always looking for reliable sitters.  This is a great option and you can go to Care.com or SitterCity.com to sign up.  Or you can just reach out to a few Mom friends and word will spread quickly.
Dog Sitting/Dog Walking
Look for these jobs on Thumbtack where you will be able to bid on jobs.  However, once you start making a couple of contacts and deliver great work, expect to be called every time this client is needing someone to watch their dog.  Also, sign up for a FREE account with NextDoor.com (a Facebook for local neighborhoods) and post in your neighborhood + surrounding neighborhoods and let the neighbors know that you are available.
Caregiving
Visit Care.com and set up a profile and you can begin doing non-medical care for seniors in your community.  This is definitely a rewarding job and always needed.

Maybe you have an academic skill, like tutoring Spanish or Math or Sewing. Maybe you're an amateur gardener. Maybe you have a knack for cooking Paleo or sneaky vegan recipes that even meat lovers will love.
Whatever it is, there's someone out there who is willing to pay you to teach them how to do what you do best. You have to get over the unwillingness to earn money for doing what comes easy to you, because, well… it doesn't come easy to them.  Case in point, I would hire someone to teach me how to sew on buttons.  Why? Because I am always losing buttons and the time it takes to drive my clothing items to the seamstress and pay them is time and money unnecessary.  Its a skill that would pay off over the long haul.
Make a list of 50 things that you know how to do, from cooking to cleaning the house in 60-minutes (yes, I would love for someone to teach me how to do that) to changing a tire to organizing a pantry.  Don't take your skills for granted.
For example, I teach niche marketing, local marketing, how to blog, how to bring your local business online, how to make money online, resume/cover letter skills, how to edit videos and how to Network Like a Pro as well as technology skills.
You can teach online or offline.
Here's where you can post your services for the local market:
Facebook.com (your feed or via Ads)
Local forums
Here is where you can take your skills online and create money coming in 24/7 (this takes more work in the beginning but will pay dividends forever):
And REMEMBER, charge what you're worth. Don't do what many women (sometimes men too) and charge a measly $15. I do offer FREE webinars on different technical skills and online marketing but my fees range from $35/hr for resume help to $500/hr for consulting.
(all pictures and bold/italicized words link to the resource so click away)
And yes, I made r2d2 Chocolate S'mores for my blog!  Click on the pic to be taken to the recipe

There are more users  available than websites to test so you may need to sign up for multiple testing sites.  Bookmark this page and return to make sure you have signed up for all of them and check back regularly to see if I add more.  If you do one a day, it can lead to an extra $300 per month which is the same as a car payment.
Get paid to test out websites. Simply fill out the user registration form and wait to be contacted by email for tasks. Each task will require you to read the instructions, complete the set task on the website, and record your session. Tests usually take between 10 – 15 minutes and pay $10 per test. Payments are made via PayPal.
Make money by testing out websites. To enroll in the program submit your email address, password, and pick your preferred method of testing (desktop computer, tablet, or smartphone). Once you're fully registered, you'll receive emails when assignments are ready for you. Assignments vary in nature, as does the pay. I did one assignment that took less than a minute and it paid .10 cents. Payments are made via PayPal.
Make money answering questions about various websites. Tests consist of 10 questions. If you'd like to work for Feedback Army, you'll need to sign up through Amazon Mechanical Turk. After you complete your task through Amazon Mechanical Turk, the requester will approve your work, and your money will be deposited into your Amazon Payment account.
Earn money by answering questions about startup websites. Each company provides their website and assigns tasks that they would like you to complete and provide answers for. After you complete the assignment you'll share your thoughts in a written response. Each completed test pays $5.00 and payments are made weekly via PayPal.
Earn $10 for 15 – 20 minutes of your time. To become part of the TryMyUI team first sign up for an account. Next you'll need to take and pass a qualification test. The qualification test is a sample test that shows you understand the process and requirements. After you qualify you'll be sent test opportunities via email. Payments are made biweekly via PayPal.
Get paid $10 for providing your thoughts on various websites. To become a website tester, register for an account, and take a sample test. Once your sample is approved, you'll start getting assignments by email. Payments are made via PayPal at the end of each week.
Make money for providing feedback on websites, applications, prototypes, concepts and more. To apply, register for an account, and then wait for an invite to complete an assignment. Once you've completed your assignment you'll be paid $10 per task via PayPal.
Offers usability testing, but only for Spanish clients. They only accept spanish testers.
Get paid to give feedback on clients' websites. To get started fill out the application and take a sample test. Once you've been approved you'll receive assignments via email. Each test takes about 20 minutes to complete and pays 8 £ or around $12.50 US dollars. Payments are made via PayPal on the 25th day of each month.
Make money by performing an array of tasks such as adding an item to a shopping cart or using a new mobile phone application. To apply fill out an application, try a sample study, and once you're accepted you'll earn $12 per completed assignment. Payments are made via PayPal.
Validately hires testers to complete mobile and website tests for companies. Compensation varies: Complete a 5-minute test and get paid $5 bucks. Live tests where you speak via phone and share a screen with a moderator, pay a minimum of $25 for 30 minutes. Payments are made via PayPal within 5 business days of the test.
Now if you're anything like me, you're multiplying how many tests you can complete in an hour and how much you're going to make. But hold your horses! These opportunities are extremely popular! Statistically, there are less customers than testers, so don't expect to be completing 3 tests every hour on the hour.

Having something more consistent might be a better option for you.  Knowing that you will make between $10 – $20 per hour for 15 hours per week may allow you to sleep better at night. And sometimes having that paycheck makes all the difference in your life.  Having anxiety over paying the bills never feels good, so if you need to get a job for the next year, do it! And then add some freelance writing or even website testing into the mix.
If you are looking, I recommend these sites:
I refer a lot of friends and colleagues to this site because its a fantastic company with important information on finding telecommute jobs.  Their goal is to provide legitimate, professional jobs that offer some kind of job flexibility. Their job database has professional jobs leads in over 50 different job categories, from entry-level to executive positions, and ranging from freelance to employee jobs. All of the jobs you'll find on our site include telecommuting, a part-time or flexible schedule, or a freelance contract. Also, every single job we include on our site has been hand-screened and researched so that there are NO SCAMS, too-good-to-be-true-biz-opps, or ads on our site. Just great telecommuting, part-time, and flexible jobs. They also have a fantastic blog with great information on finding more jobs, interview skills, cover letters . . . just about everything job related.  Enjoy this site.
This one searches other sites as well and provides up to the minute new jobs (and you can install the Indeed app on your phone).
In the SEARCH field be specific.  Add terms such as part time, Plano, TX, Celina, TX (whatever your city is) or Remote, telecommute to find that perfect position for you.
This is one of the original job sites that you can check daily for remote or part time positions.
First of all, if you do not have a profile on here, I recommend creating your FREE profile straight away.  You'll want to complete your profile and you'll see what I mean by 'complete once you start this process.  Also, this is very different than Facebook and extremely professional, keep your profile picture and updates this way.  Once you are logged in, go to the Menu bar at the top and conduct your job search.  It will find tons of local jobs for you. Oh, be sure to connect with me on LinkedIn as well (I'll accept you as a connection)
The Stylists are a close-knit community who work part-time from home (or their local coffee shop!). They love the flexibility to set a work schedule that fits into their daily lifestyle.
As employees of Stitch Fix, our Stylists stay connected to their talented team through ongoing education & training, social and company-sponsored events. So while they may work remotely, Stylists are immersed in a community of friends and like-minded colleagues. Go here to apply

These jobs have a focus on customer service, some are sales, a few are technical in nature.
Ad Sales for WeAreCollinCounty.com (will be hiring ASAP, email me at ConversationCounts@gmail.com for the details, must have a college degree or in lieu of a college degree have an amazing personality for selling)
Uhaul
http://jobs.uhaul.com/contact_center.aspx?jobtype=workfromhome
Apple (At Home)
https://jobs.apple.com/us/search#&ss=at%20home&t=0&so=&lo=0*USA&pN=0
Convergys
http://careers.convergys.com/home-agent.php
Hudl
(I would be remiss to not mention a remote job involving football, lacrosse, soccer etc – its a serious job so at least worth passing on to that football lover of yours)
Alorica
http://apply.aloricaathome.com/applynow.html
Kelly Services
http://www.kellyservices.us/US/KellyConnect-WorkAtHome/
Enterprise
http://careers.enterprise.com/careers/work-from-home-jobs
Obeo (photography assignments)
http://obeo.com/public/global/jobopportunities.aspx
Sutherland CloudSource (includes 1-800-Flowers)
https://workathome-sutherland.icims.com/jobs/search?ss=1…
Sitel Work at Home
http://www.sitel.com/…/workhome-agent-job-description/
Working Solutions
http://www.workingsolutionsjobs.com/
Asurion
http://asurionforce.com/
Ad Sales for WeAreCollinCounty.com (will be hiring ASAP, email me at ConversationCounts@gmail.com for the details, must have a college degree or in lieu of a college degree have an amazing personality for selling)
TutaPoint
http://www.tutapoint.com/info/online-tutor
Alpine
https://jobs.alpineaccess.com/
VIPdesk
https://vipdeskconnect.com/current-openings/
Tutor.com
Xerox
http://www.xerox.com/jobs/work-from-home/enus.html
Tele Tech
https://www.teletechjobs.com/…/01fyr-job-us-colorado…

Try these websites to get even more work at home information:

And what about Job Training?
Here are some affordable training courses you can take from home:
(Click on the pic for more info)
The Ultimate Guide to Job Interview Answers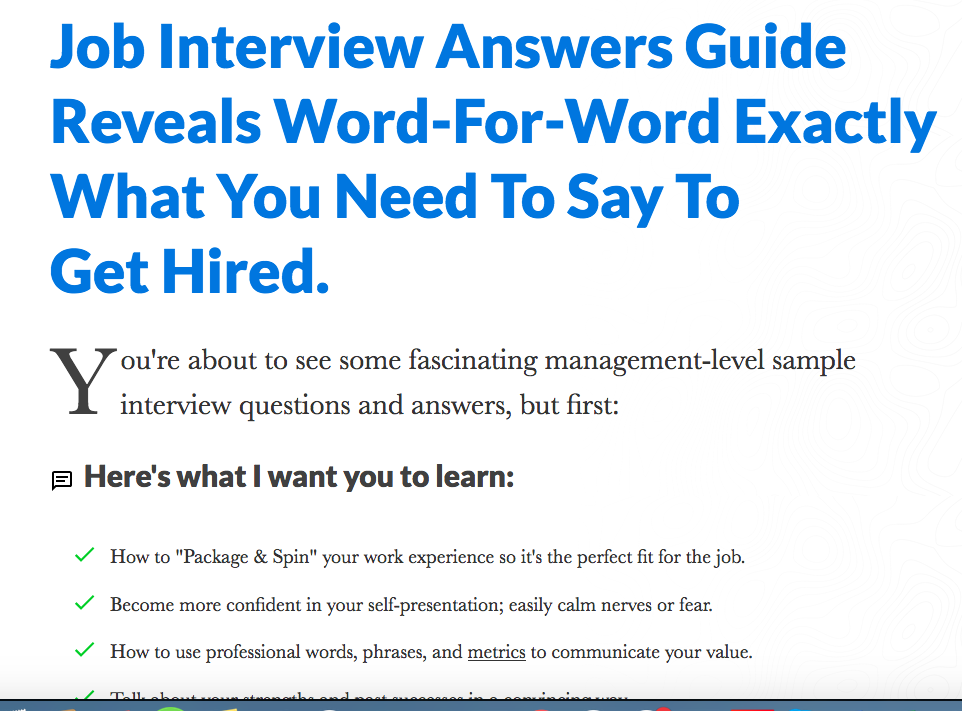 2. Legit Writing Jobs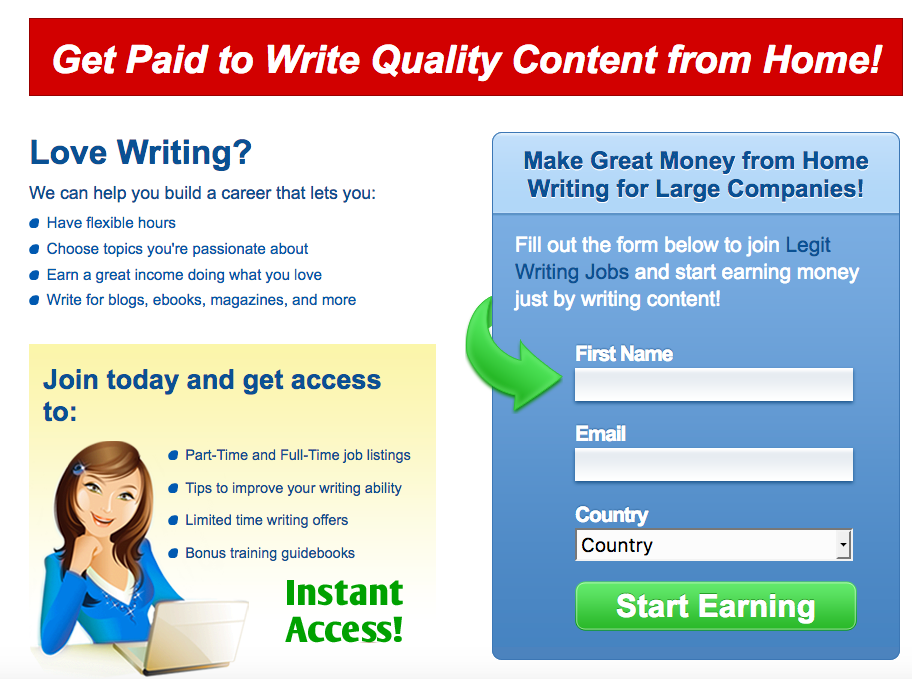 3. 2,500 Online Data Entry Jobs to Work from Home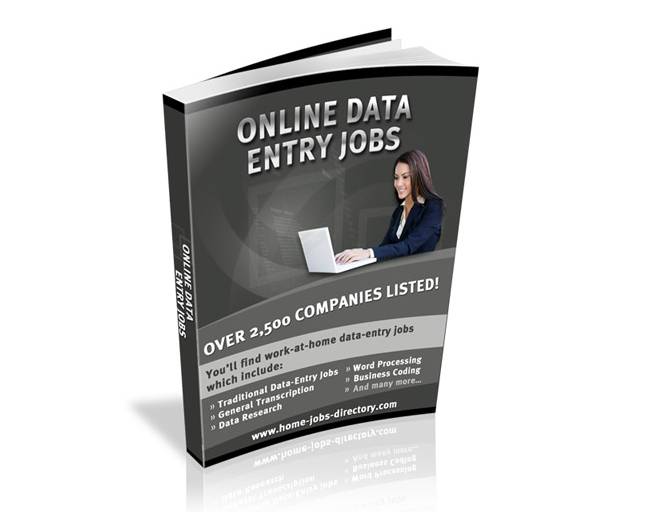 4. Photography Jobs Online – get paid to take photos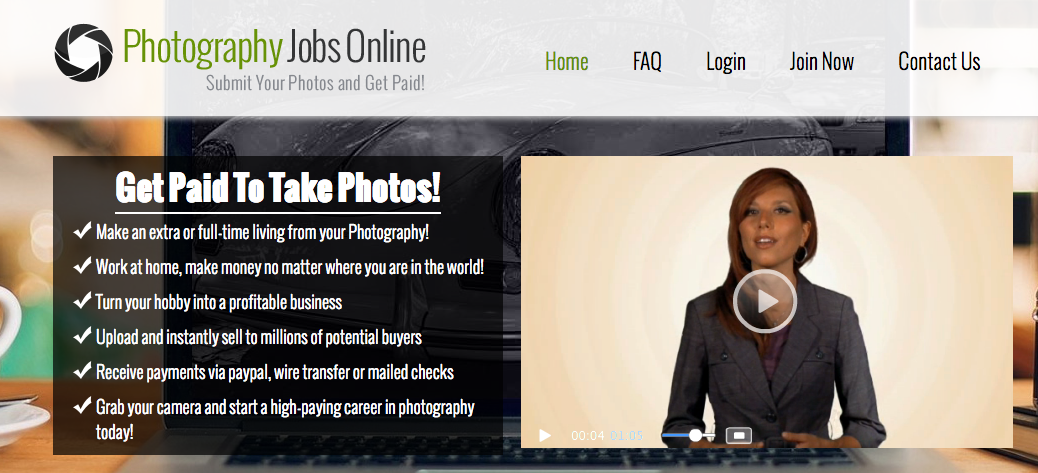 5. Get paid to teach online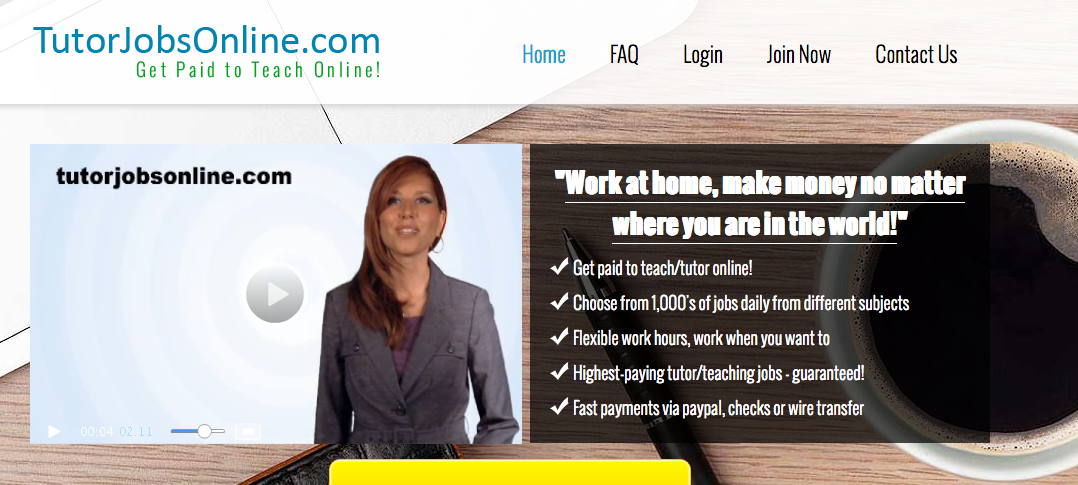 6. Online Travel Jobs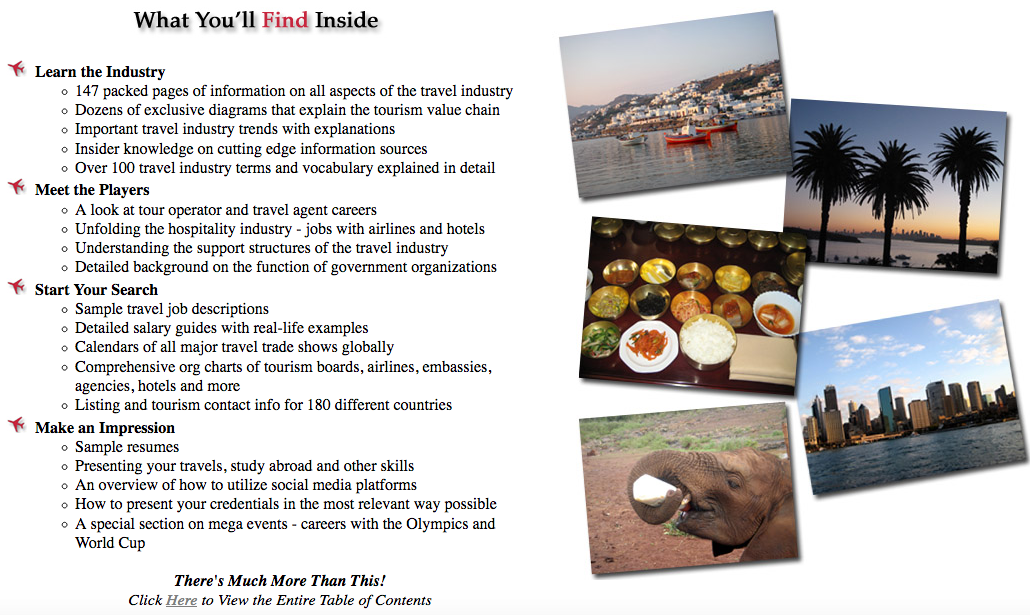 Decide on how much extra money you need each month
If you need more than $1,500 per month start with the Part Time jobs, work from home jobs or driving jobs first
If you only need an extra $500 (maybe only short term to pay off your holiday credit card bill), sign up for the miscellaneous tasks to get started
Create a free spreadsheet by using Microsoft Excel on your computer OR accessing Google Drive (free) and document what you have applied for and what miscellaneous tasks you have signed up for.  Additionally, in third column, start recording what you are making.  After 6 months, review the tasks that are bringing in the most income and invest more in these.
Write down your WHY.  What is it that you are accomplishing?  Montessori school tuition for your children?  A big trip in the Fall?  Paying off all of your debt?  Remember your WHY and stay motivated
Gratitude.  Be thankful for any amount of money that shows up in your life.  The best prayer to say is "Thanks"
In the comments below, tell me what you are trying or what you need help with
Join the community on Facebook – We Are Collin County (click on it)
Share this with someone else needed cash yesterday
Bookmark this page and visit regularly – I'll be making weekly updates on this page for your benefit
Go get your hustle on,
Becca
P.S.   Download this FREE printable by clicking on the pic (it will go to your download file, then print and use each month)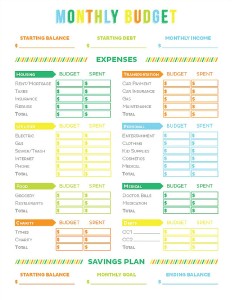 P.P.S.  Want some fun reading? Check out these popular posts for Collin County