Disclosure of Material Connection: Some of the links in this post may be "affiliate links." This means if you click on the link and purchase an item, I will receive an affiliate commission. Disclosure in accordance with the Federal Trade Commission's 16 CF.
Pumpkin-Flavored Treats in North Texas
Let's face it North Dallas: its time to say goodbye to time to the lake, SPF 100, and floating around your pool in a giant flamingo raft. Just kidding. This is Texas, so rest assured, the weather will have spikes of 90 degree days as we approach Thanksgiving. However, most of us gals have our leggings, scarves and boots awaiting their triumphant return to making their 2015 debut at the Legacy Shops of Plano or Watters Creek or downtown Mckinney.   I can see myself now in my Uggs sitting outside Snug Cafe.  =)
With our Texas fall  right around the corner, and with the imminent release of pumpkin-flavored everything, I felt it necessary to celebrate.  The whole country is celebrating.  Here in Collin County, we just want to take a walk from Starbucks to our cars without breaking into a sweat.
Am I right?
Well, without further ado, here's a list of Collin County-pumpkin-everything to come and things that may have already hit the streets. Surely, I cannot find every source of pumpkin indulgence in town, so feel free to let me know what I missed.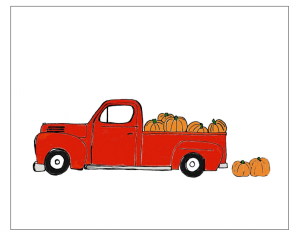 Pumpkin Pancakes
I'm a HUGE pancake person, like "UGE" as Trump would say.  I embarrass my husband to no end when we are out eating breakfast because bread soaked in butter and maple syrup turn me into a Pancake Monster.   Here are the places where I would order "seconds" as they say down in the South –> The Original Pancake House, Cafe Brazil (of course), IHOP, Mama's Daughter's Diner, Le Peep and Poor Richards Cafe (gingerbread pancakes – sign me up!)
Pumpkin Lattes
Yes, you can stay inside your Starbucks bubble and keep paying for that  cup that I too find myself enjoying from time to time, but there are far better local options out there. My personal favorite: Coffehouse 1418. But you have to also check out Pearl Cup, Panera, Eatzi's, and Peet's Coffee, to name a handful.
Alcohol-infused Pumpkin
I'll get straight to the chase(r) on this one  – The Spiced Pumpkin Margarita at Blue Mesa to Urban Rio's Pumpkin Martini
Pumpkin Bread-y Things (more carbs basically)
What's better to go with your pumpkin drink than yummy, glutenous sweets baked with  pumpkin? Some places that have you covered with this are Millstone Bakery  or Unrefined Bakery's Pumpkin Cake filled with a Molasses Cream, iced with a Cinnamon Unbuttercream, drizzle with Molasses . . . oh my Pumpkin!  And don't forget Bonnie Ruth's Pumpkin Cake with Caramel Frosting.
Pumpkin Pie
It's hard for me to turn to anyone else for my pie fixing than the hands of Emporium Pies. Their Drop Dead Gorgeous combines spicy pumpkin custard with gingerbread crust and the best thing about it? It's already available to enjoy. Another option is the long-running pie palace Norma's Café. Or check out Angela's on the Crosswalk in downtown Plano (at the crosswalk of course)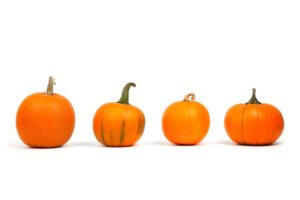 Frozen Pumpkin
Henry's Homemade Ice Cream scoops pumpkin cashew in cups or cones.
Pumpkin Donuts
New to town, Top Pot Donuts  coming to North Richardson area in CityLine any day now!!! And a must is The Donut Kitchen on Virginia Pkwy in Mckinney, my recommendation is the pumpkin spice donut topped with  spiced cream cheese that with a touch of caramel added in – finished off with crushed ginger snaps on top.  And for dessert, bite into a Texas Sheet Cake Donut.
Pumpkin Dinner
Classic establisment, Spoons offers their Pumpkin soup as a main dish or alongside a sandwich. Nicola's Pumpkin Ravioli and Jasper's Pumpkin Seed Pesto.
Now that I have listed all of those yummies out, I think a Collin County by Pumpkin tour could be a thing.  Who's in?
P.S.  I love this . . . let us all eat cake . . yummmm!!!


One more thing . . . . . .
Here is this week's FREEBIE printable. Just click, the pic, it will automatically download, then print and frame. Here is a great frame.