Disclosure of Material Connection: Some of the links in this post may be "affiliate links." This means if you click on the link and purchase an item, I will receive an affiliate commission. Disclosure in accordance with the Federal Trade Commission's 16 CF.
Its time for Fall festivals and craft fairs in Dallas!  In Dallas Fort Worth the fun, festivals and craft fairs just don't let up. Want proof? Here's a long lineup of great fests to try for 2019. (Note: We are working to update this list as I hear more craft fairs and festivals that happen and new ones are added to the lineup.) These are 37 of the Best Craft Fairs and Fall Festivals in Dallas.  And its been updated for 2019, yay!

Fall Festivals Dallas
As I update this post here in August, and every Dallasite is just trying to survive the triple digit heat, get the kids back in school and I don't think we can help but fantasize about all things pumpkin.  In fact, I'm already on Amazon looking at Fall fashion (leggings, Uggs and sweaters) and all the adorable pumpkin tees.
Dallas Chocolate Festival
Call this a chocoholic paradise. Try treats from three dozen chocolatiers, check out demos and classes, or sit down to a special 5-course meal at the Ve
netian Room at the Fairmont Hotel. Each course in this meal will feature something chocolate.
This year's 2019 Dallas Chocolate Festival will be held September 6 – 8 with sponsors including the Fairmont Hotel, Guittard Chocolate, the Dallas Caramel Company, Callebaut Chocolate, Texas Ale Project and so many more.
2. Okrapalooza
On September 14th Reeves Family Farm will be hosting a unique farm to table dinner experience out in the okra field with live music, cocktails and wine and a 5-course meal prepared by 6 of Dallas's most talented chefs. OMG! Yes please! ❤️
The following day will be the chef's cook off where numerous of the finest chefs from the Dallas area will compete for the best okra dish. You will get to taste e
ach okra dish and vote for your favorite while you enjoy local drinks and live music. Both events will be hosted by Reeves Family Farm and benefiting POP Gardens.
To snag your ticket, go to Reeves Family Farm and give them a call.
Farm Store Hours: Friday 10-6 Saturday 9-6 Sunday 1-6
3577 FM 1377 Princeton, Texas 75407
3. Addison Oktoberfest
This Fall festival in Dallas is one of the largest with a 30,000-square-foot, air-conditioned Schloss Addison tent is always a fun place to sip a beer, chow down on sausage and savor strudel. You can also check out polka music, dancing, singalongs, children's entertainment
and more. Save the date for this north Texas Oktoberfest starting on September 19 – 22 this year.
Things to know before you go: the festival provides free parking and you can purchase tickets online and if you attend on Thursday or Sunday – there is no fee.  Prost!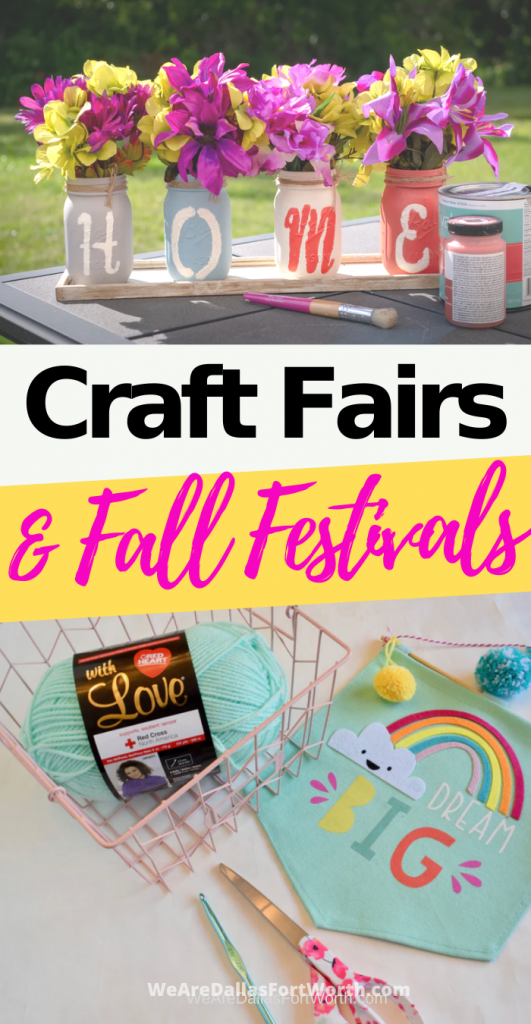 4. Grapefest
Sip wines from Texas, California and Australia during the four-day event, which includes what's billed as the largest consumer-judged wine competition in the nation.
These are the headliners for the 33rd Annual GrapeFest – A Texas Wine Experience.
Le Freak,  Rick Trevino, Little River Band (from Australia), and the Graceland Ninjaz.
Head out to Grapevine on September 12, 13, 14 and 15, 2019.
5. Snowflake Bazaar
At Plano West Senior High you can shop for seasonal items, floral designs, gourmet specialties, jewelry, toys, candles, monogramming, ornaments, stationery, home & fashion accessories, ladies & children's wear, designed pillows, hand crafted musical instruments, handbags, home fragrances, etc.
Its sponsored by the Plano West Band Boosters.
You can attend this craft fair on November 16 – 19, 2019. Its a good one and an annual tradition so mark your calendars!
6. Christmas Bazaar at John Paul II High School
John Paul II High School hosts over 170 vendors Plano's premiere Christmas destination.
They will have 170+ vendors with holiday decorations & gifts for everyone on your list – this craft fair is November 23, 2019.

7. McKinney Oktoberfest
McKinney does an excellent job with all of their festivals.  And Oktoberfest never disappoints –
make sure to save the dates for the 2019 McKinney Oktoberfest festival! And, its also totally FREE. Yay!
Friday, September 27,  Noon to 11:30 p.m.
Saturday, September 28, 10:30 a.m. to 11:30 p.m.
Sunday, September 29, Noon to 5 p.m.
Yes!!! I will be watching the adorable wiener dog races on Saturday morning at 11am for sure!!! And I know my Dog Moms will probably be there right beside me.  Come on over to the Dog Moms here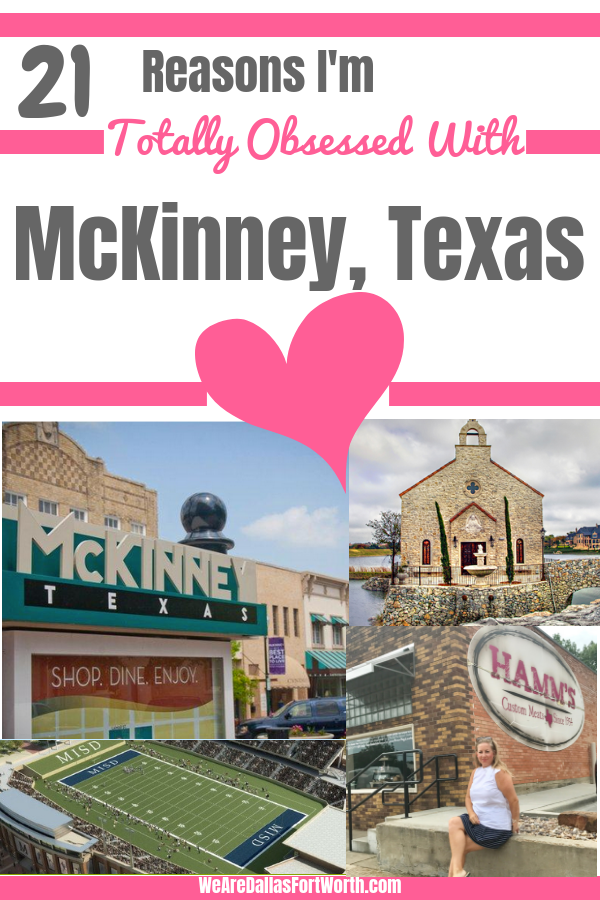 8. Plano Balloon Festival
When my family first moved here, we would stroll down the road to Bob Woodruff park and attend this charming festival.  It has since grown so much and moved over to Oak Point park in Plano.  I live just down the street and will be watching the balloons fly over my house, excited! And one more thing, they've recently added the Plano Balloon race for runners.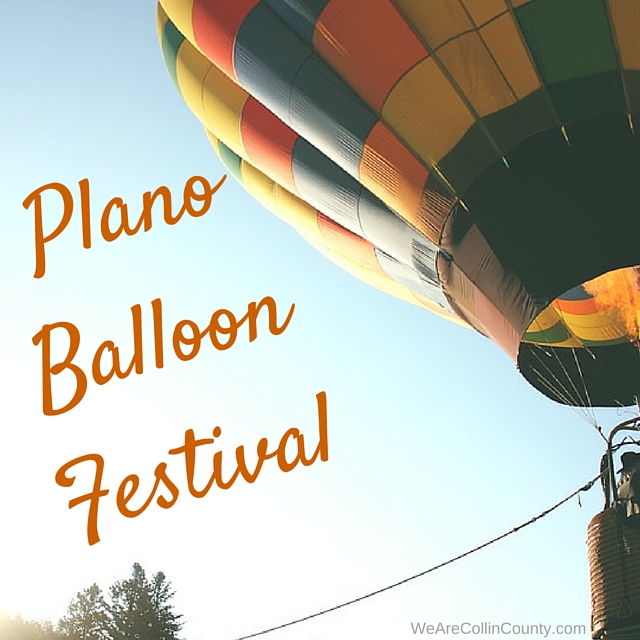 9. Denton Blues Festival
The Denton Black Chamber of Commerce is hosting their annual Denton Blues Fest September 21st and 22nd at Quakertown Park! During this festival you can enjoy blues acts, but also kid friendly activities, arts and crafts, and delicious festival food!
10. Autumn at the Arboretum
For the 14th year, Autumn at the Arboretum, presented by Rogers-O'Brien, includes the nationally acclaimed Pumpkin Village featuring pumpkin houses and creative displays utilizing more than 90,000 pumpkins, gourds and squash. This year, the Dallas Arboretum is excited to introduce the theme, "It's the Great Pumpkin, Charlie Brown," featuring the Great Pumpkin filled with marigolds, Linus and Sally looking through the pumpkin patch, Snoopy and Woodstock sitting atop his dog house, Lucy at her advice hut giving "garden advice" and Schroeder playing a giant topiary piano.
Guests can snap selfies with Charlie Brown, Peppermint Patty and Marcy behind the infamous brick wall and visit Pig Pen getting lost in the hay bale maze. Be sure to visit the Peanuts gang at their school house and stop at the multi-gourd decorated house for their autumn carnival.
Make sure to choose a day between September 21 – October 31, 2019 to attend.
You will get such great photos! This place really shines in the Fall. And its also the home of where Brian proposed to me  =)
[can you believe you can snag an engagement ring like this one online nowadays?? omg]
11. Lakewood Craft Fair
On October 26, 2019 head to Lakewood! This craft far will be featuring handmade items by local artists, including jewelry, knits, wreaths, metal working, wood working, crosses and a lot more unique handmade gems.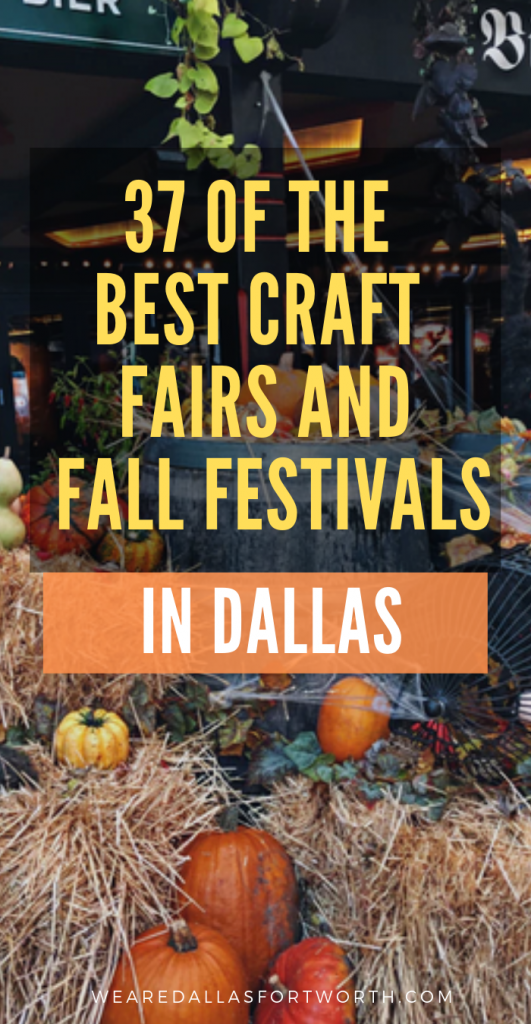 12. Ft Worth Oktoberfest
A German festival so authentic you'll forget you're in Texas! Oktoberfest Fort Worth is back! Join us Thursday, September 26th through Saturday, September 28th at Panther Island Pavilion.
Indoor and outdoor biergartens will serve sponsor Spaten's Oktoberfest brew, as well as craft beers from around the country.
13. Gotta Have It Craft‑Fest
November 2019 – date not released yet.  Awesome crafters from the area will come together to bring quality crafts to Frisco.
Sponsored by the Frisco Area Retired School Personnel for scholarship funds.

14. Denison Fall Fest
Held the first Saturday in October, the 32nd Fall Festival is a fun-filled action packed day for the entire family in downtown Denison. A combined effort of the Denison Area Chamber of Commerce and the City of Denison provides for an event you won't want to miss!
A pancake breakfast complete with bacon and sausage starts the day in Heritage Park. Arts & Crafts booths fill Main Street while food vendors delight shoppers with yummy festival food.
October 5, 2019
15. Greek Food Festival of Dallas
Holy Trinity Greek Orthodox Church celebrates its 60th event with gyros, lamb sliders, spanakopita, baklava and much more. Traditional dancing, food shops, cooking demos and a marketplace are among the other attractions.
The Greek Food Festival of Dallas is hosted by Holy Trinity Greek Orthodox Church, supporting outreach, ministries, and youth programs.This year its being held September 20 – 22, 2019.
16. PSHS Choir Craft Fair
PSHS Choir Craft Fair "Shop over 50 local vendors! This is an excellent place to find those unique gifts.
17. Turtle Creek Arts Festival 2019
The Turtle Creek Arts Festival, a two-day arts festival, will be located in Reverchon Park in Dallas, Texas this fall. The festival will showcase approximately 100 local and regional artists and crafters of all disciplines at the historic park that is just steps away from the Katy Trail. Festival goers will also have the opportunity to view artist demonstrations, enjoy local food trucks, live acoustic music, hands-on art activities, a children's area and much more. Free to attend, the festival is open to all ages and dogs are welcome.
Its being held October 5 – 6 2019, 5:00 PM
3505 Maple Avenue
Dallas, TX 75219
18. Taste of Firewheel
19. The Mesquite PumpkinFest
The 19th Annual PumpkinFest will be held on Saturday, October 19, 2019 from 12 p.m. to 6 p.m. at its new location – Valley Creek Park.

20. Wheels and Warbirds at the Cavanaugh
21. First United Methodist Church Craft Fair in Plano
22. Lakeside Market Fall Fest
Located at the Lakeside shopping village in Plano occurring in October. Yes, these shops are ADORABLE, go check it out! These Fall Festivals Dallas are the best.
I love heading here for pretty things and yummy candles plus Kenny's Burgers are right next door, yum!
23. Japanese Fall Festival
Expect cultural performances, food, games and a raffle at this event sponsored by the Dallas Japanese Association.
Sun, Sep 22, 10 AM – 3 PM at the Japan-America Society of Dallas Fort Worth.

24. Heritage Farmfest
A Festival,Children/Family Event,Theme Event organized by Heritage Farmstead Museum.
We will have fine art, fine craft, crafts, flea market, homegrown products and antique/collectibles exhibitors, and no food booths. This event will also include: contests, farmers market, games, concert, exhibits, demonstrations. October 8
25. State Fair of Texas
This year's theme is Celebrating Texas Agriculture, and the folks at the fair want to make it the ultimate Texas road-trip destination. Expect livestock competitions, car shows, animal races, wacky fried-food selections and much more. New this year: a Taylor Swift exhibit and the Budweiser Clydesdales, which return after an 11-year absence.  Sept. 27 – Oct. 20, 2019 at Fair Park, Dallas.
More on how to save at the State Fair here
26. McKinney ISD Holiday Bazaar
The fifth annual McKinney ISD Holiday Bazaar will be held on Saturday, October 26, 2019. This is one of my favorite craft fairs and on my list of Fall festivals in Dallas.

27. Plano International Festival
Expect music, dance, food, displays and art from more than 100 cultures at what's billed as Plano's largest cultural event. Oct. 12, 2019 at Haggard Park.
28. Scare on the Square
A fabulous Halloween event put on the magical event makers in McKinney.
29. Cottonwood Art Festival
This semiannual event showcases works from more than 240 visual artists. Exhibited art will be available for purchase and will include paintings, sculptures, metalwork, digital pieces and more. Local bands will play at the Lakeside Courtyard, where you can also find food, wine and craft beer. Head for ArtStop for children's activities. Oct. 5 – 6, 2019 at Cottonwood Park, Richardson.
You could dicover beautiful bracelets like this one
Or a painting like this (wowsers on that price!)
30. Ranger Market & Festival
Craft Fair & Entertainment Festival — Come in and check out all the hand crafted items, food, gifts, jewelry, services and so much more that our vendors have to offer!! Rangers will also have live entertainment throughout the day! We also have our Ranger Concessions to fill you up. Some people just stop by for lunch and the shows.
November 9th, 2019
9:00AM – 5:00PM
Naaman Forest High School
4843 Naaman Forest Blvd.
Garland, Texas 75040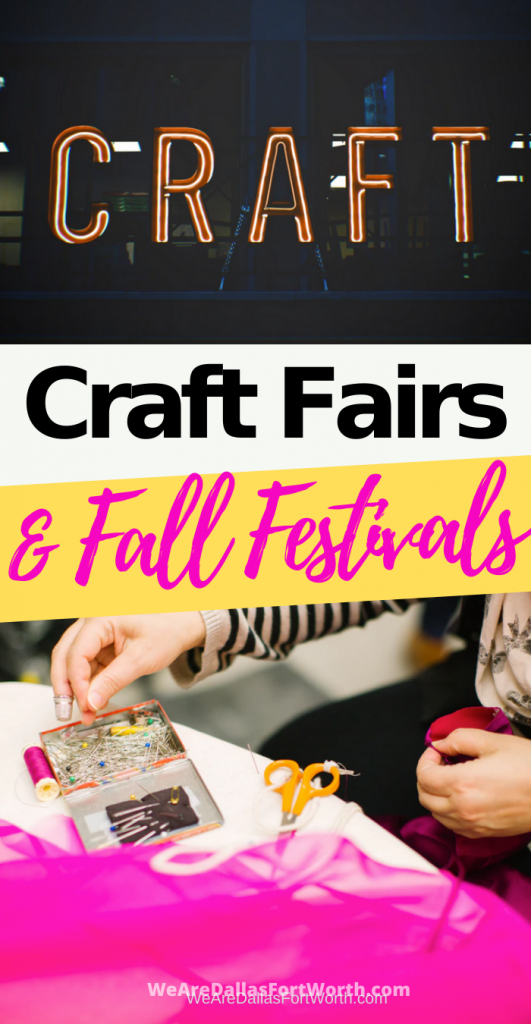 Keep reading about 37 of the Best Craft Fairs and
Fall Festivals in Dallas ⤵️

31. St. Philip's UMC Missions Fall Craft Fair
on October 12th, 2019, from 9 a.m. thru 5 p.m. to shop for your favorite Holiday Gifts, or even something special for yourself. You'll find many hand-made items as well as cosmetics, scents, etc. This is our seventh Craft Fair in four years and we have had many returning vendors. Again this Fall you have all day to shop!
St. Philip's United Methodist Church
3717 Broadway Blvd. @ Nickens Street
Garland, Texas 75043
32. Southlake Oktoberfest
The weiner dogs will race and march in a parade, there'll be live entertainment, and plenty of vendors will be selling food and beverages. Oct. 4 – 6, 2019 at Southlake Town Square.
33. Cottonwood Christmas Market
The 6th Annual Christmas Market is on December 7, 2019.  We will have 60+ vendors PLUS a real Santa! Some of our vendors include many handmade vendors (wood items, jewelry, tshirts, various home decor), Usborne Books, LuLa Roe, Premier Jewelry, Discovery Toys, and many others.
Cottonwood Creek Church
1015 Sam Rayburn Tollway
Allen, TX US 75013
34. Bonnie & Clyde Days
The famous bank robbery scene in the 1967 film about the duo was shot in Pilot Point.
Pilot Point holds this annual festival to celebrate the event and remember the outlaw couple. There'll be bank robbery re-enactments, a soapbox derby, live music by Brave Combo, dancers, a pie-eating contest, a pumpkin patch, kids' activities, a car show and more. Oct. 8 in Pilot Point.
35. Boo on Ballard
Trick or Treat for the kids! Go booth to booth picking up tons of candy and goodies for your children. It's a blast every year. There will be fun events in the park next to downtown. Good, safe, convenient, community fun! Presented by the Wylie Downtown Merchants Association and the City of Wylie, the downtown trick-or-treat event and festival is a safe alternative for Wylie families as kids can walk through downtown and receive candy and treats from local merchants.
The downtown streets are transformed into a Halloween wonderland featuring trick-or-treating, live music, and carnival games.
Boo on Ballard is free and is the Downtown Merchants' way of saying thank-you to the community for its support and patronage throughout the year.
This event is Thursday Oct. 24th, 2019 6p – 8p  in Downtown Wylie.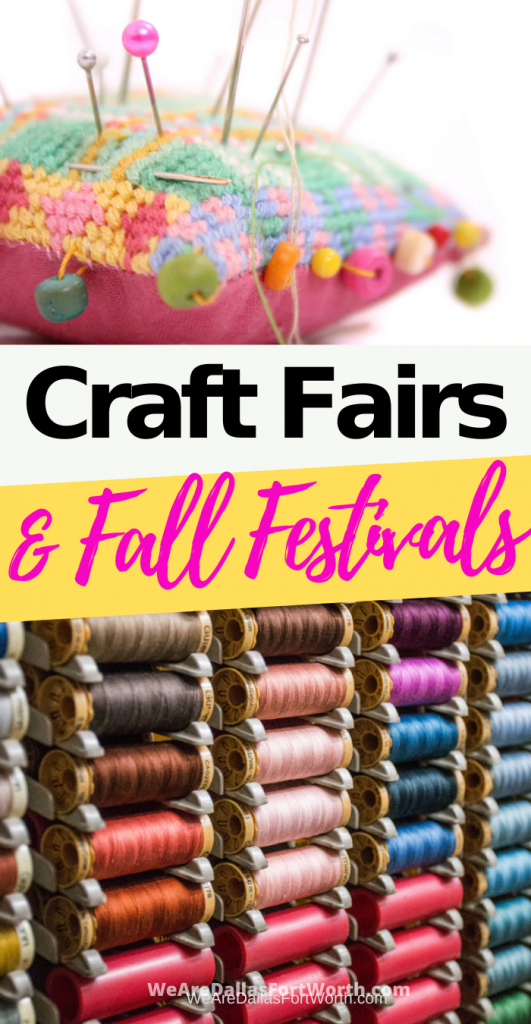 36. Frisco Oktoberfest

On Saturday, September 28, 2019 at 5 PM – 10 PM

Save the Date for the inaugural Frisco Oktoberfest at the Frisco Square.
The festivities will kick off at the opening ceremony with a traditional keg tapping! There will be delicious German cuisine, multiple bands including polka enterta
inment and local favorite artists, German folk dance lessons, lots of shopping, a brat eating contest, a bier stein hoisting contest, keg rolling, and of course… plenty of cold bier!
Wear your best Oktoberfest attire and come ready for a great German time! This event is family friendly! The festival is free to attend and food can be purchased directly from the vendors! Bier and wine is availabl.
37. And of course enjoy all of the Pumpkin Patches!!!
See the Pumpkin Patches throughout DFW here or just check out one near you here.
Tis the season of Fall!  Enjoy all of these craft fairs and fall festivals in Dallas and please be sure to comment over on the Facebook page with any other must-attend events and Fall festivals in Dallas.
One more thing . . . come join the Facebook convo.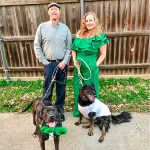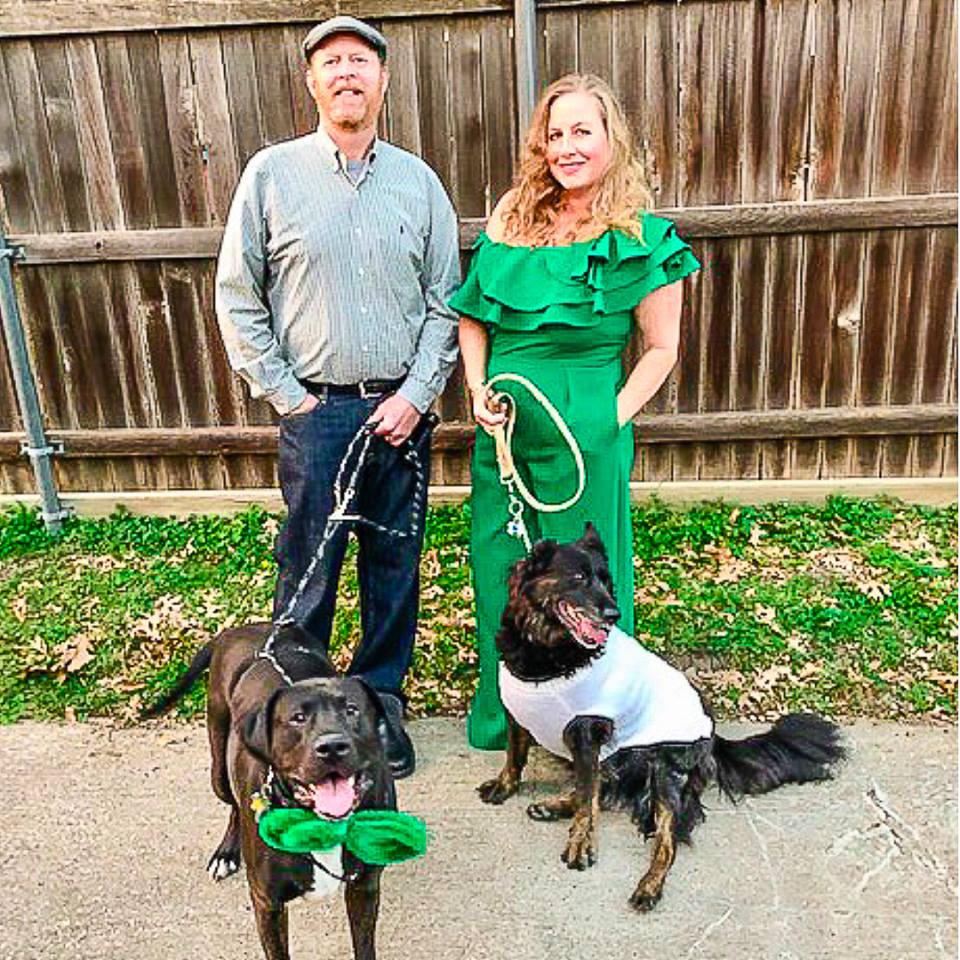 Interested in working with the We Are DFW team or being featured here on the website, start here
They help local businesses in DFW and beyond including copywriting, content marketing, blog campaigns, email marketing, social media, coaching and consulting.
🍂 And you might also like these Fall focused articles:
You might also like
Catch some of our podcast episodes here:

Be sure to take a peek at the LIVE show here, I would love to see you join us every Wednesday morning at 10:00am – here are just a few of them from the recent weeks (lots of Frisco representation in the house!)