Murphy is a teeny tiny, wonderful town between Plano and Wylie. 
It's mostly a bedroom community with a number of beautiful neighborhoods and homes to boot.  Although its not a ultimate destination, we find it to be perfect place for an inexpensive dinner out since we live on the border of Plano and Murphy.

Here's a few of our fave places to eat in Murphy Texas if you find yourself cruising through this cute town.
5 Yummy Restaurants You Need to Try in Murphy Texas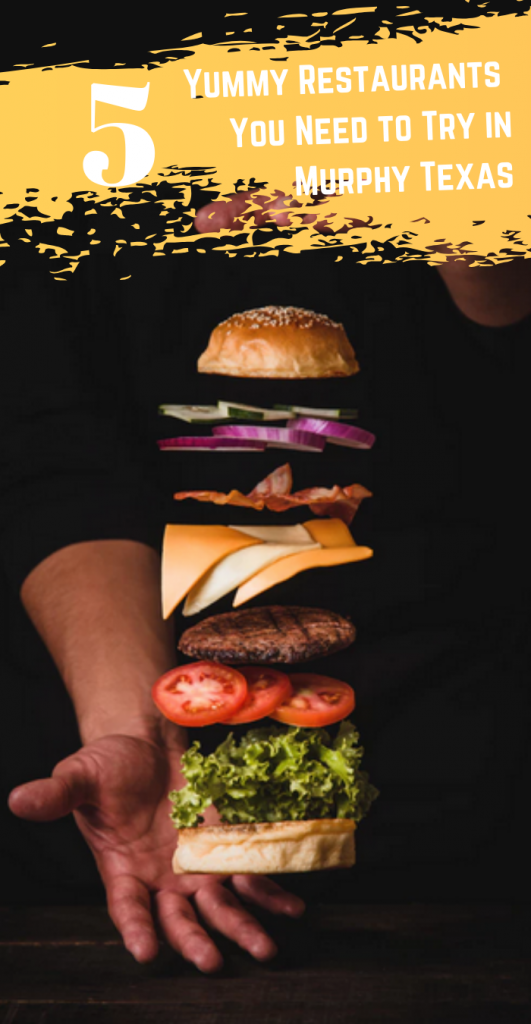 Yanni's Greek Cafe
Nothing beats some homemade pita and hummus.
 Country Burger
Who needs trendy Shake Shack when we have the classic yummy Country Burger.
 Starwood Cafe
Make this your Sunday brunch spot.
Rusty Taco
And don't miss out on their happy hour either! 😀
Pie Five
They even have gluten free pizza