"This is a sponsored blog post but all opinions are my own." 
Every once in awhile you meet someone who just makes life full of LIFE!
You know the kind of people I am talking about . . . they just light up the room when they walk in and bring a little more sunshine to the day.  ☀
I was lucky to meet two such ladies!
Taleah Allen and Amy Choi.  McKinney residents, next door neighbors and soon to be tour stops on the McKinney Tour de Coop. So fun!
They have their hands in everything ➡ the dirt, the potted plants, raising chickens, these ladies know the outdoors and know how to make your front yard or backyard look so much more inviting.
Which explains why they are so full of LIFE because they make things come to life.
I'm talking about those beautiful potted plants you have seen outside of the
downtown McKinney  boutique, A Number of Things as well as outside of the
Richardson Communication building (the building next across from SugarBacon)
How much do you love all of that color for Spring and Summer y'all?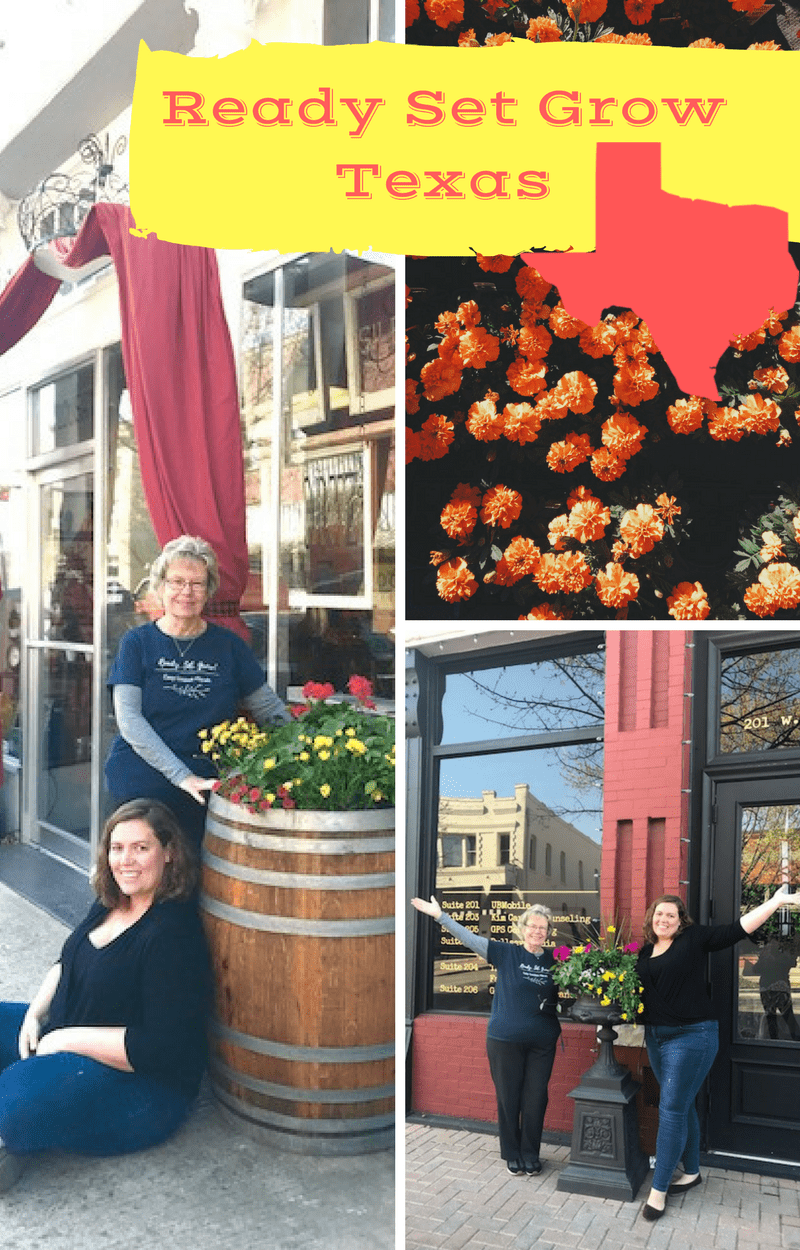 Taleah (pronounced Ta-lee-ah) and her daughter Amy are the beautiful minds behind Ready Set Grow Texas, a subscription potted plant business. You can find them here:
or by calling Amy here 512.923.1194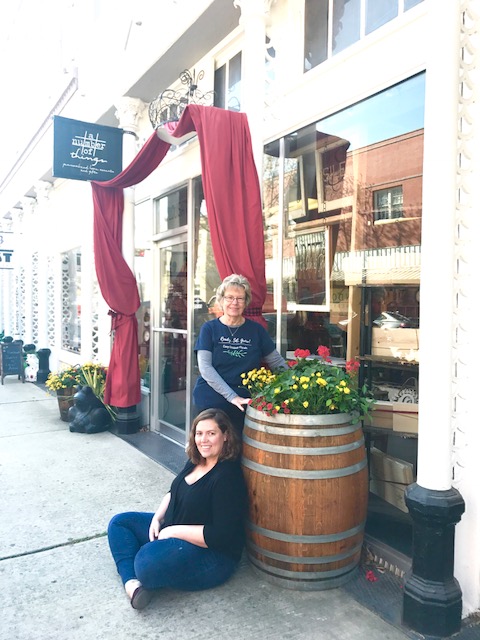 They install beautiful flower pot arrangements at your home or business and change them out each season!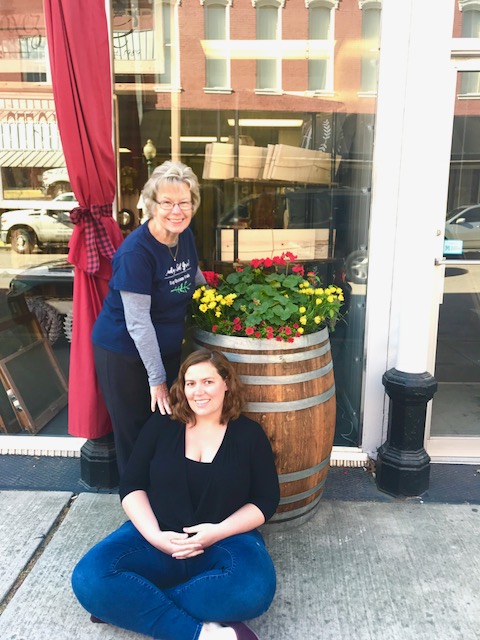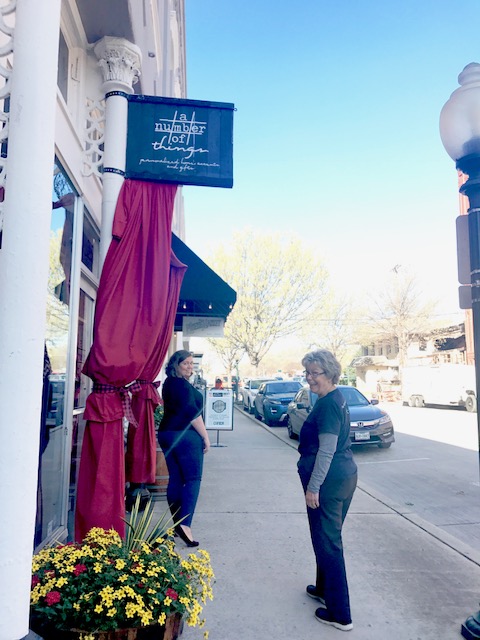 Amy and Taleah are qualified garden stylists will design and install lush floral arrangements at your home or business four times a year.
They work very differently from landscapers as they research the proper plants for your location, create the design and then use mature plants to create a finished look.  And because its subscription based it makes it so easy and simple.
They have been busy working with residential clients
but also commercial clients such as hotels, boutiques and commercial office space.
On top of that, they've also been assisting real estate agents with home staging since  a study
by ReMax came out stating that having seasonal color out front increases conversions by 100 – 200%.
Case in point below, which building would you prefer to walk into?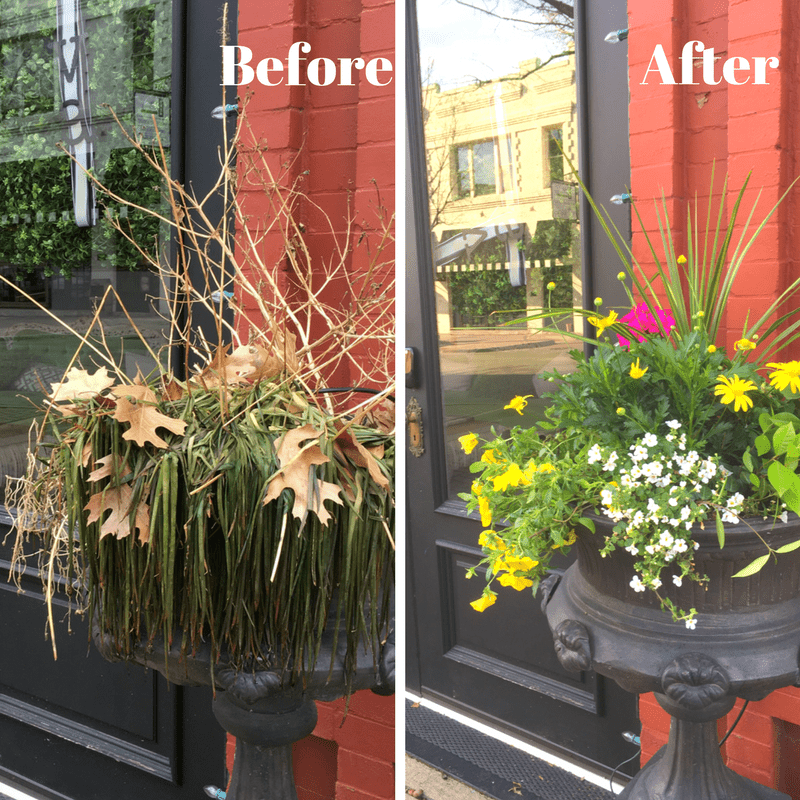 If you ever wanted to see beautiful, fresh, custom filled flower pots as you walk into your home or storefront business on a seasonal basis, then these ladies will be the ones to assist you.
It's freaking genius y'all. These lovely ladies embrace all things beautiful and I know you'll enjoy having them at your home or office to create something beautiful for you.

You might also like . . .