Disclosure of Material Connection: Some of the links in this post may be "affiliate links." This means if you click on the link and purchase an item, I will receive an affiliate commission. Disclosure in accordance with the Federal Trade Commission's 16 CF.
This article contains some affiliate links, meaning that if you make a purchase through these links, I may earn a small commission (at no extra cost to you!). Thank you for reading!
Life is complicated. It gets busy.  I've got 2 high maintenance dogs, an aging house in constant need of TLC (and money),  business meetings, clients, conferences to keep up on my skills, bills to pay,  responsibilities to tend to, and events to attend for this blog. Everyday, I make sure to prioritize and keep my priorities in check so life is not busy (omg, I actually hate when people say they're so busy)  . . . its always about priorities.
You guys.  Listen up. Its about priorities and what we choose to have in our lives.  Or not in our lives.
7 days per week I make sure to include: nature, exercise and meditation. I love Russell Simmons free app y'all  =)
But every once in awhile, I need to turn everything off and get a check on my stress and my adrenal glands.  This calls for cancelling the day or at least half a day for a check in to the spa.
There is nothing like the ultimate relaxation with the peace of mind that your body is treated to at a spa.  And I love that one of the best spas in Dallas is just down the road from me and they use environmentally safe, organic products.  Spa Habitat in Plano.
Spa Habitat is an award-winning organic spa and apothecary, providing a relaxing Farm to Spa® experience using only premium natural and organic ingredients that are safe for the skin, the body, and the environment. The best Dallas spa has their OG location just down the road from me in Downtown Plano in an adorable historic home.  It opened based on giving the best spa treatments with the best quality plant-powered, remedy-based line of beautiful organic spa products. Its actually the owner's product line called Clovertree.
Best Dallas Spa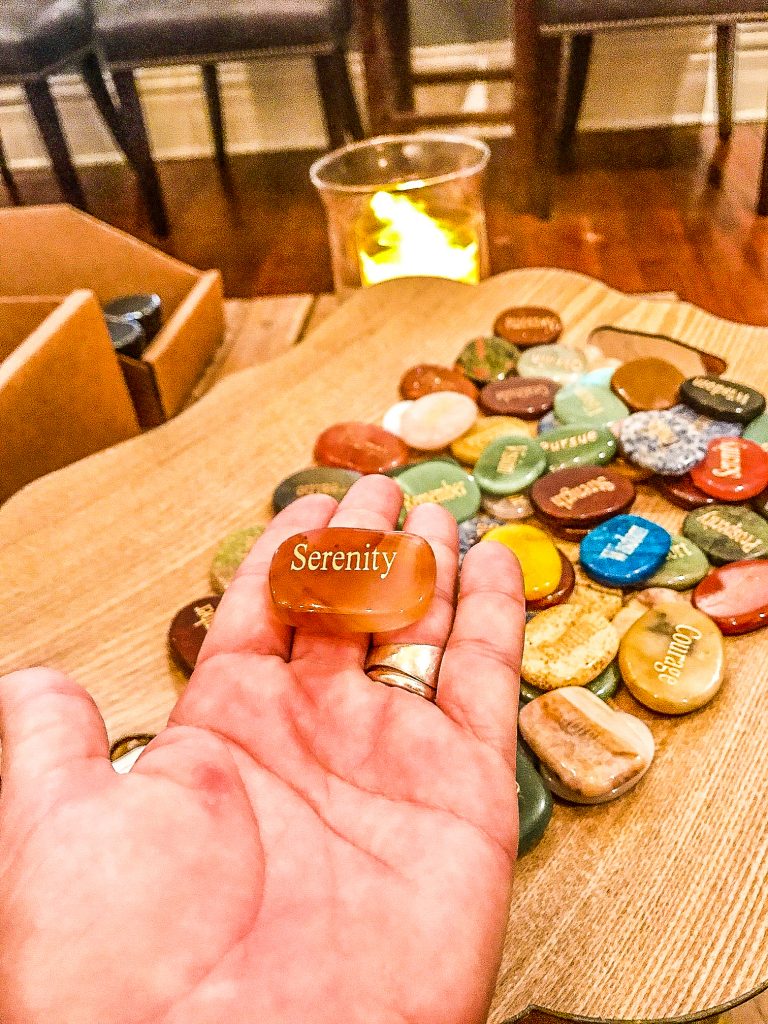 Brian gifted me the Hybrid Spa package which included a massage and a facial.
To prep, they provided a warm and cozy robe and of course the classic spa sandals.
I was ready to rock this spa experience!
And the bonus, is that they use plant based products.
I just love creating vinegar and essential oil combinations to clean my home.  Its soooooo much better for us ❤️
Some of the earth-friendly practices that Spa Habitat use include:
They plant a tree for every service performed
They use 100% wind power energy when possible
Cleaning and laundry products are eco-friendly
Blankets, towels, linens, and spa robes are organic or green and earth-friendly
Recycled paper is used for shopping bags, brochures, and business cards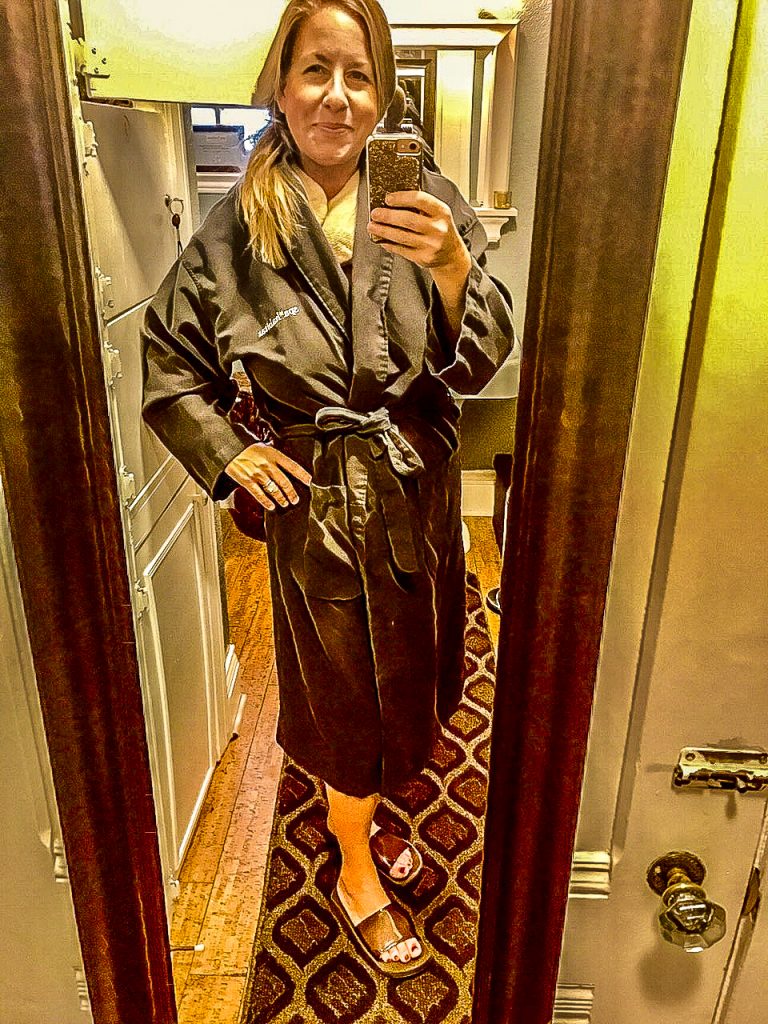 After my treatments at the best spa in Dallas, I relaxed on the couch with a cup of hot tea, with my phone still off (that's surprisingly blissfull) and contemplated life.  And also contemplated when I should get back into my real clothes and head home.  Afterall, the staff said I could stay as long as I wanted.  Hmmmm . . . I might never leave.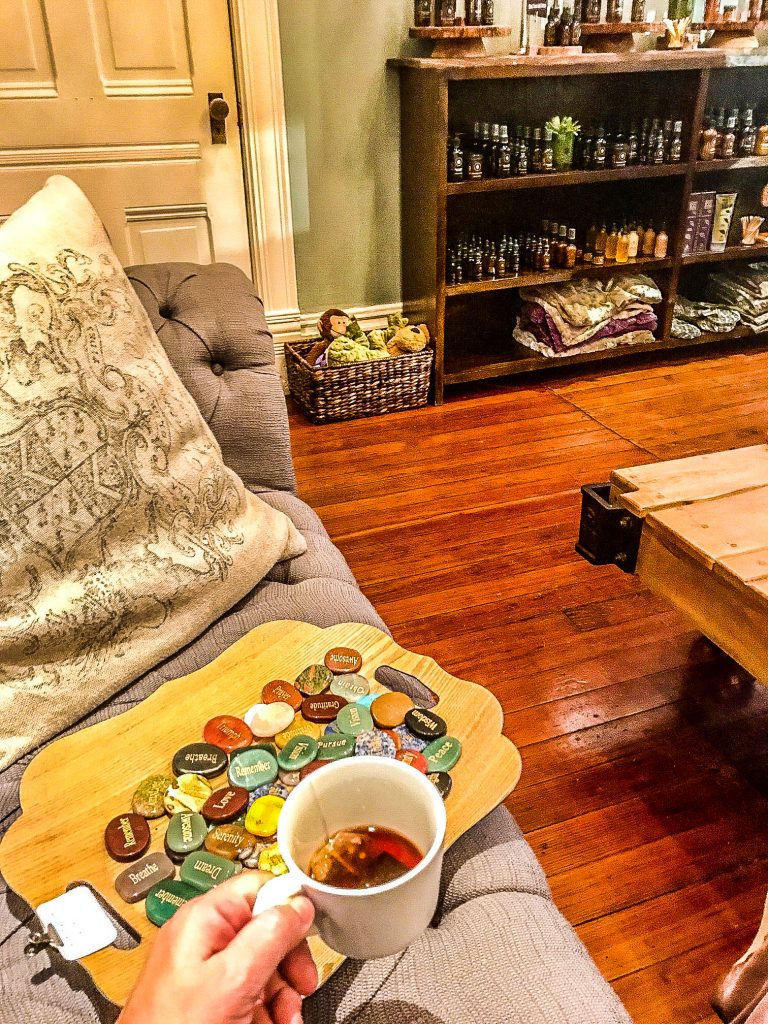 They also have a few other locations around the metroplex.
Have you been to Spa Habitat? Or are you ready to go check in for the day?

You might also like:
Create the spa at home with these products: