Disclosure of Material Connection: Some of the links in this post may be "affiliate links." This means if you click on the link and purchase an item, I will receive an affiliate commission. Disclosure in accordance with the Federal Trade Commission's 16 CF.
Sweet Tooth Hotel in Dallas Texas place felt like ALL my Pinterest boards popped out of my computer and came to in life. It was SO cool to experience this.
The Sweet Tooth Hotel is an experiential art and retail pop up in the heart of Dallas Texas.
Want to know something super cool about this place other than it being a candy hotel??
Inside of this ah-mazing hotel is a one-of-a-kind gift shop with items from Kendra Scott and Leatherology that you won't be able to find anywhere. Mention Kendra Scott anywhere in Plano, Allen, Frisco or McKinney and women begin to drool and swoon, its really something else.
If you want to love Miss Kendra even more, check her out on one of my favorite podcasts – How I built this with Guy Raz.
Such a fabulous collaboration!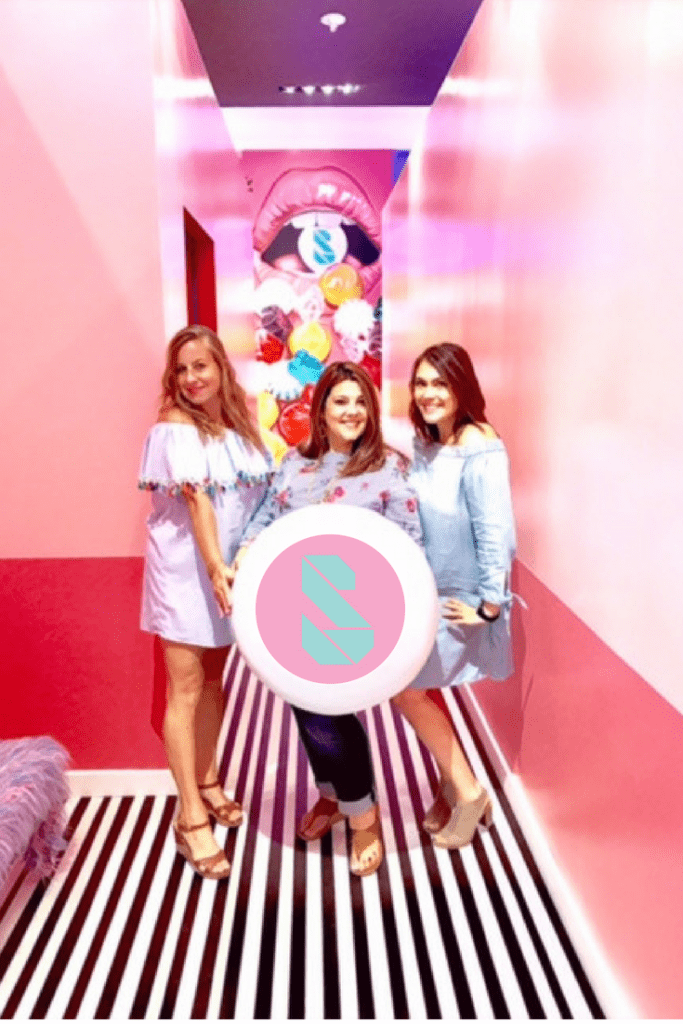 So here it is . . . imagine a world where sweets are larger than life. With fantastical desserts and surprises behind every door, Sweet Tooth Hotel brings together work by some of Dallas's most innovative artists and a curated selection of products and sweets to purchase in The Gift Shoppe. Sweet Tooth Hotel is a 1,200 sq. ft. experiential art and retail pop up in Dallas, and will be open from May 18 to June 30 in Victory Park. (quoted straight from the Sweet Tooth Hotel website).
This whole concept was created by a husband and wife that I feel I need to be bestie with so they could redesign my whole house in Plano to look just like that. Y'all know I love living a whimsical life so this was my jam.
And let's be frank, this is your jam too.  =)
Cole and Jencey Keeton, the creator of Sweet Tooth Hotel deliver five sugar-themed interactive rooms based on popular treats. Each room is thoughtfully crafted by Built By Bender, a design and fabrication shop whose roster includes a variety of clients from Legacy Hall to the City of Plano, with lots of hidden surprises to uncover. Their artists are phenomenal, whimsical and super fun and include Jeremy Biggers, Shamsy Roomiani, Jojo Chuang, Chelsea Delzell and Rob Wilson will also be on display.
The Sprinkle Spa is home to a pink fabulous bathtub that had scented smoke and sink that would billow out the smoke at the same time.  So fun!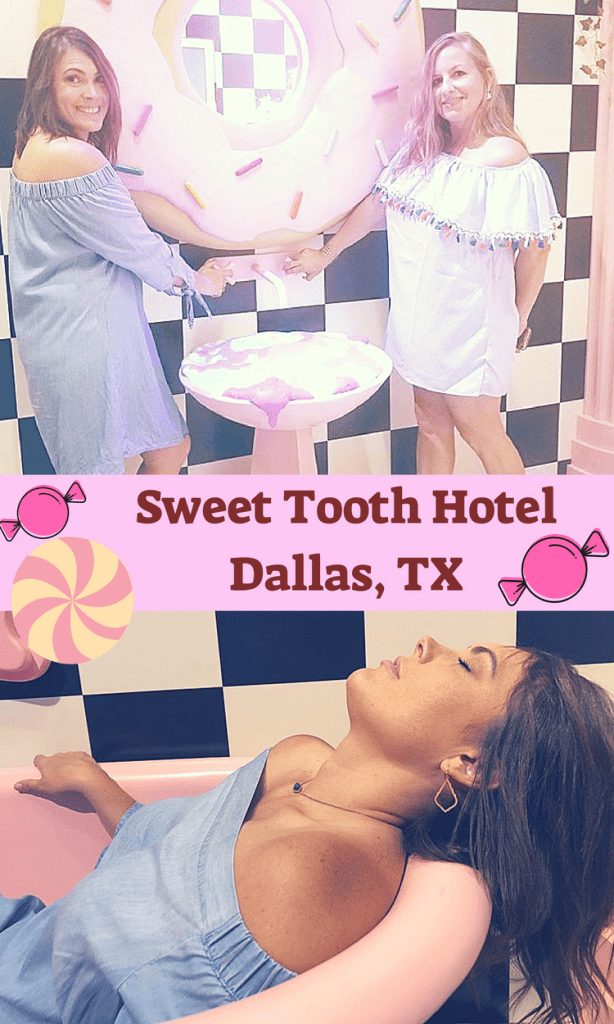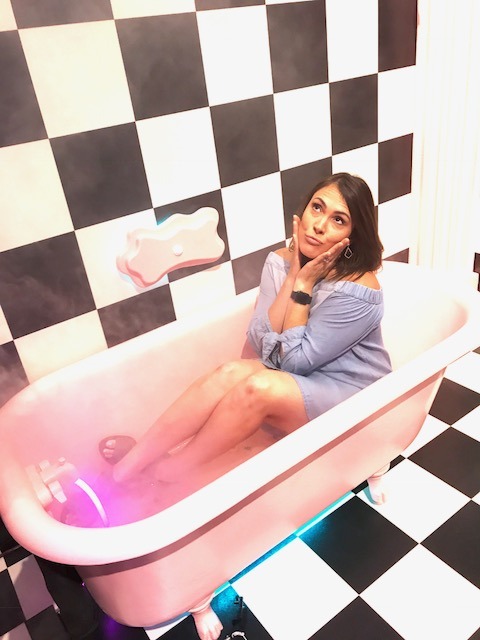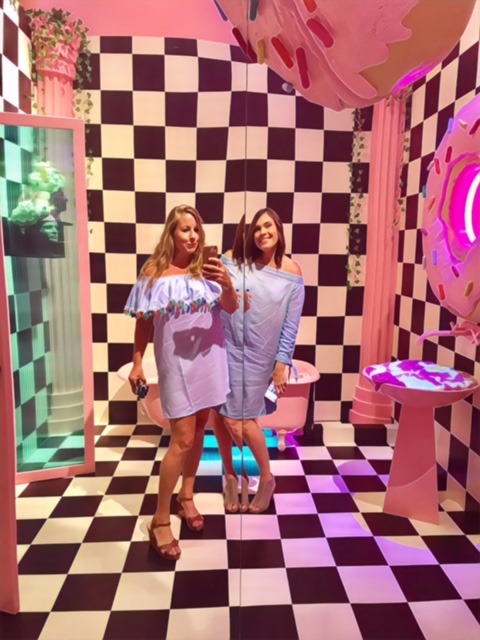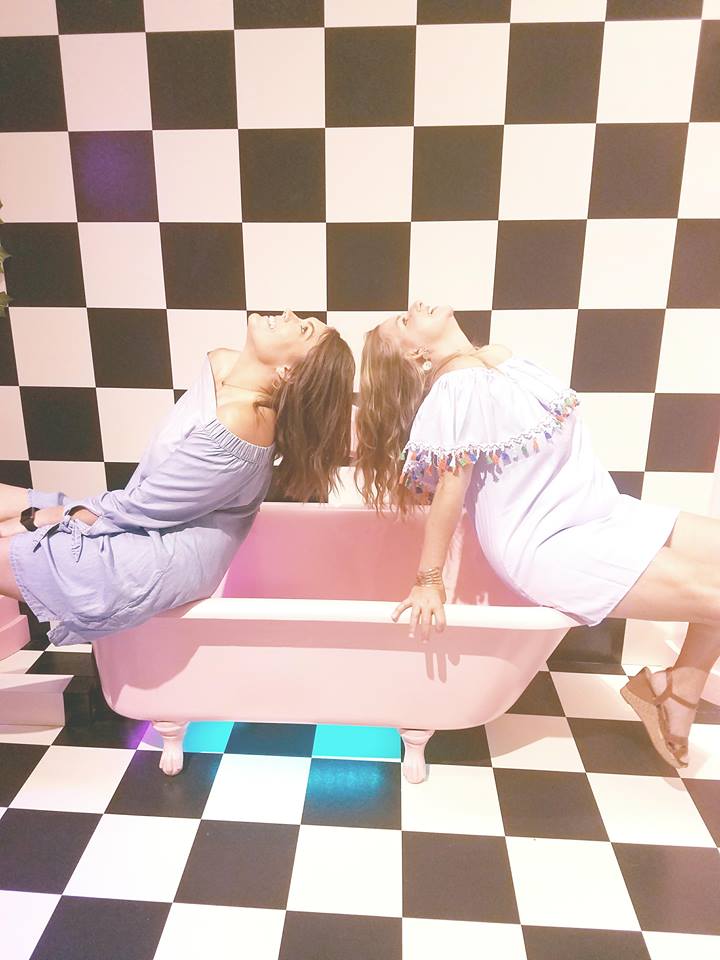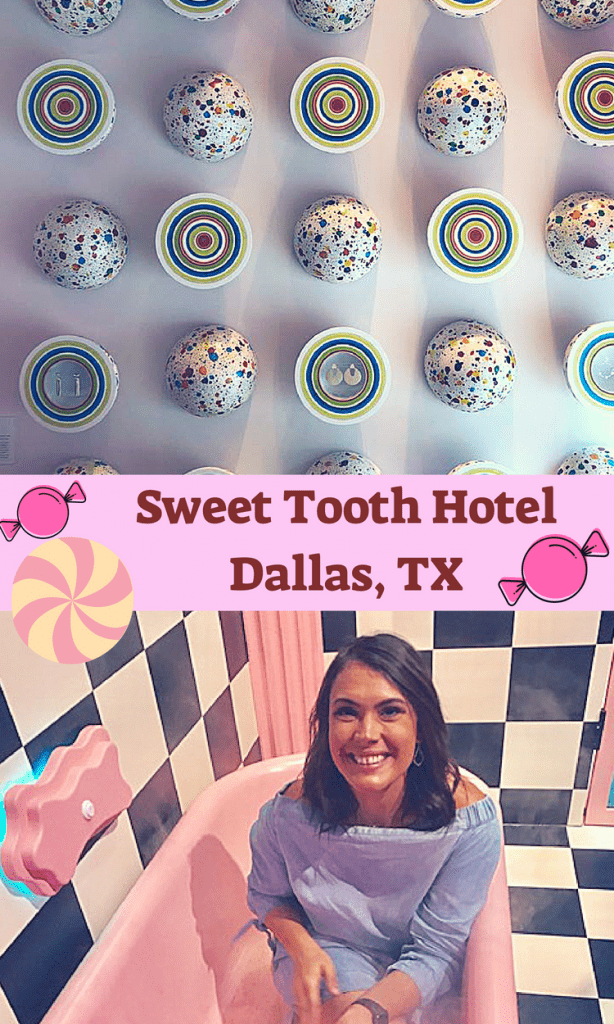 Besides the Sprinkle Spa there are 4 other rooms in the Sweet Tooth Hotel, the Sunset Lounge, the Dream Suite, the Surprise Room and Candy Cuisine.   Here's a little peek inside  😉
The Candy Cuisine room . . .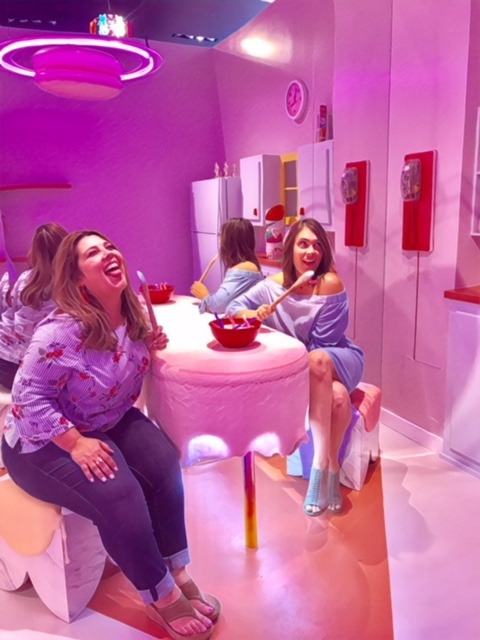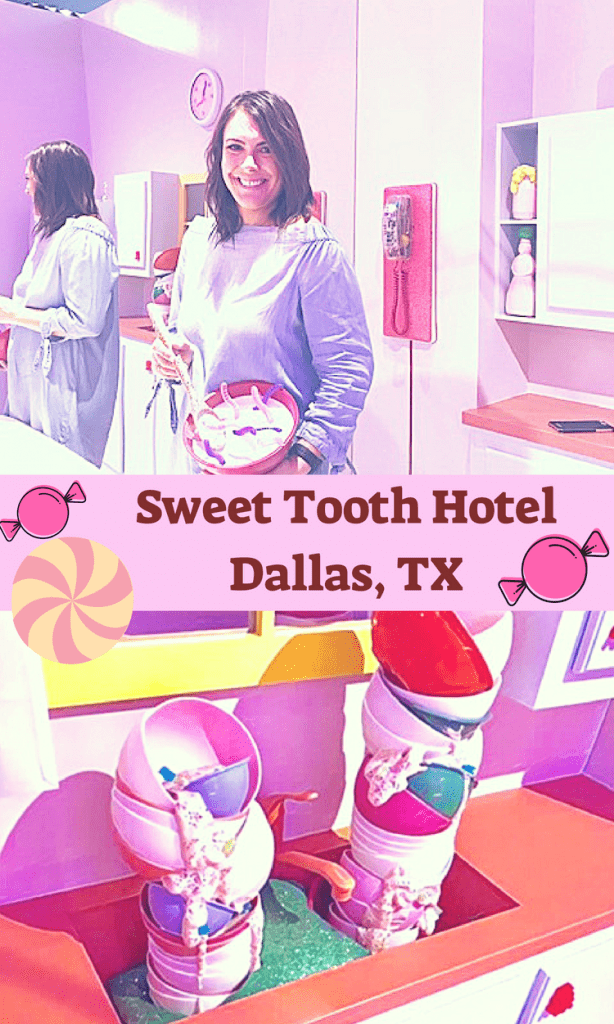 This was such a fun peek into the Sweet Tooth Hotel in Dallas! I know the tickets are going to sell out fast as they are only here for 45 days!! Y'all need to hurry, hurry, hurry and go blow up your Instagram.
How it works:
Go to their website to reserve your ticket and time slot, go right here 
It opens Friday, May 18 and is only here for 45 days. As seen here they are selling out already, eeks!!
3. Get to the Sweet Tooth 30 minutes prior to your reservation time.  You only get to reserve one hour, which is plenty of time. You just want to leave yourself plenty of time to get through traffic, find parking and arrive with great hair  =)
4. Go crazy on your Instagram – make sure to find me, I just changed my handle to @BeccaNiederkrom.  Come find me!
Okay peeps . . . your turn to check it out and tell me how much you LOVED it!
I'm up in Plano like many of y'all so just take the Red Line or Orange Line south if you want to have an adventure on the train.  See my guides here  
McKinney and Allen folks, you'll need the Red or Orange Line.  If you are coming from Prosper or Frisco, just grab the green line straight down to Victory Station.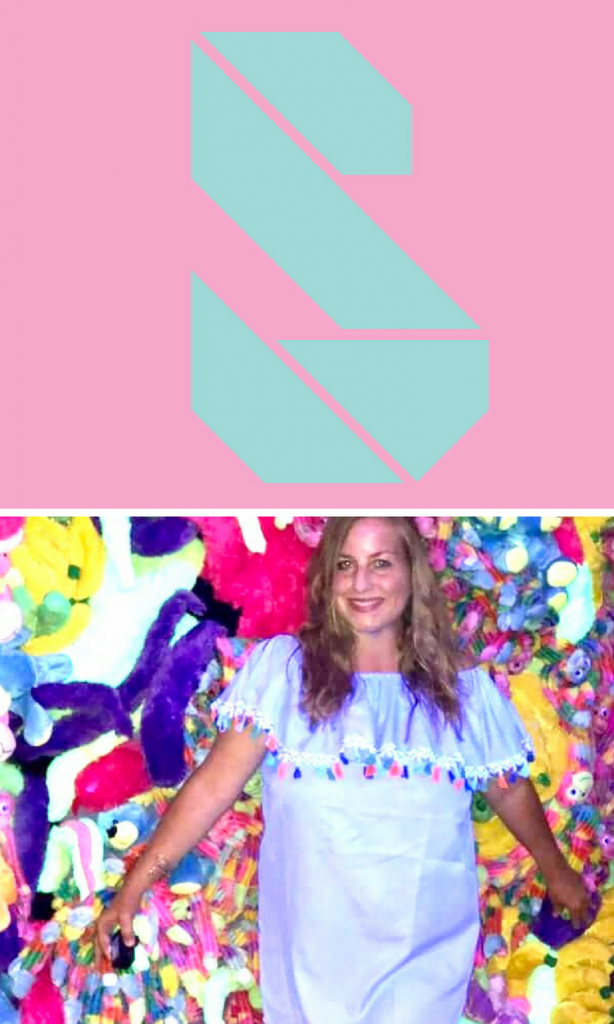 P.S. My off-the-shoulder dress with tassels was only $12 and can be found here at Shein.  It runs BIG so I ordered a Medium and its perfect.
And my wedges can be found here, so cute and comfortable
You might also like . . . 
We are a participant in the Amazon Services LLC Associates Program and ShareaSale program, an affiliate advertising program designed to provide a means for us to earn fees by linking to Amazon.com and affiliated sites.