This article contains some affiliate links, meaning that if you make a purchase through these links, I may earn a small commission (at no extra cost to you!). Thank you for reading!
We can't believe we are already heading into December! This is a favorite and magical time of year for so many and we are excited to share our annual Gift Guides with you all. We have so much fun working on these and we hope they are useful to y'all. 💕
These Plano/McKinney/Allen/Frisco gift guides are for your bestie, your sister, your girlfriend, your man, your kids or maybe even yourself! 😉 We know it happens to us too 😂
Scroll to the very bottom to see the gift guides for Allen, Plano and McKinney! Each town is unique (I know, preaching to the choir) and will have something different to offer.
Disclosure: This post may contain a few affiliate links. If you decide to purchase any of these resources, I earn a small commission at no additional cost to you. Thank you for your support!
Frisco Texas Gift Guide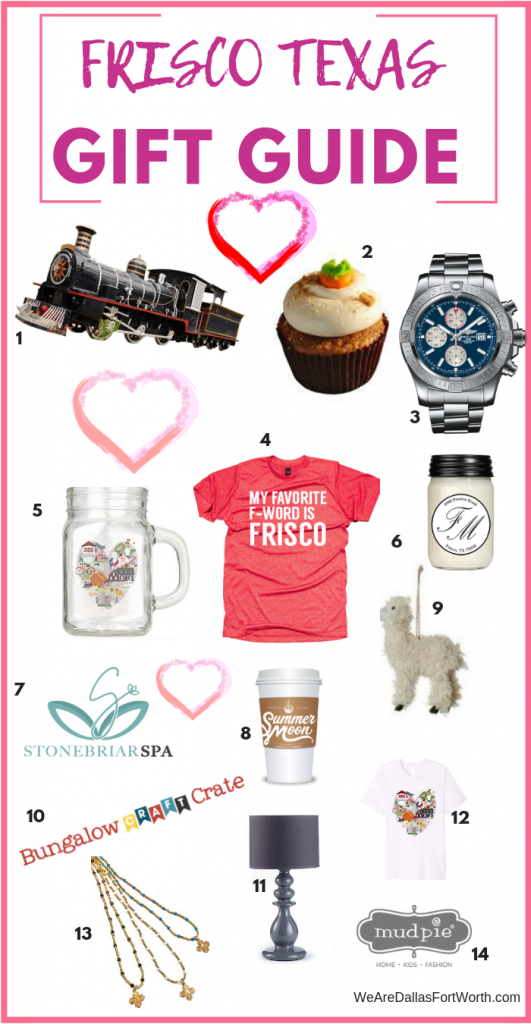 Frisco Discovery Center | Traintopia   2. Unrefined Bakery | Delicious, gluten free cupcakes  3. DFW Watches |  Breitling, Rolex or Tag Heuer to name a few   4. Bullzerk | My Favorite F-Word is Frisco  5. Frisco Texas Maps | Frisco Mason Jar  6. Frisco Mercantile |  Unique treasures from artisans and collectors 7. Stonebriar Spa |  Full service spa package gift cards  8. Summer Moon | Wood fired coffee (every coffee loving friend would love a gift card to this adorable cafe)  9. Bittersweet Ivy | Gift and clothing boutique in historic downtown Frisco. Precious llama ornament here   10. Brookielynn's Bungalow | Craft Crate. The Bungalow Craft Crate is a monthly subscription that delivers the best home-decor, diy craft projects on the market.   11. Boxcar House | Shelby Lamp The Shelby Lamp is available in charcoal or taupe.  12. Frisco Texas Maps | I Love Frisco TShirt   13. Lillian Welch |  This lovely shop is a well-curated mix of furniture, gifts, jewelry, and luxurious personal care products.   14. Mudpie | This well-known international brand located here in Frisco is full of fun, sparkle and all things merry.
Y'all know Frisco 💕 has a lot to offer when it comes to shopping and this is just a glimpse into many of the fun places I hope you pop into on Black Friday and throughout the year.  If you know of another Frisco lover and Frisco resident, please pass this on  =)
Now, let's get out in Frisco and shop!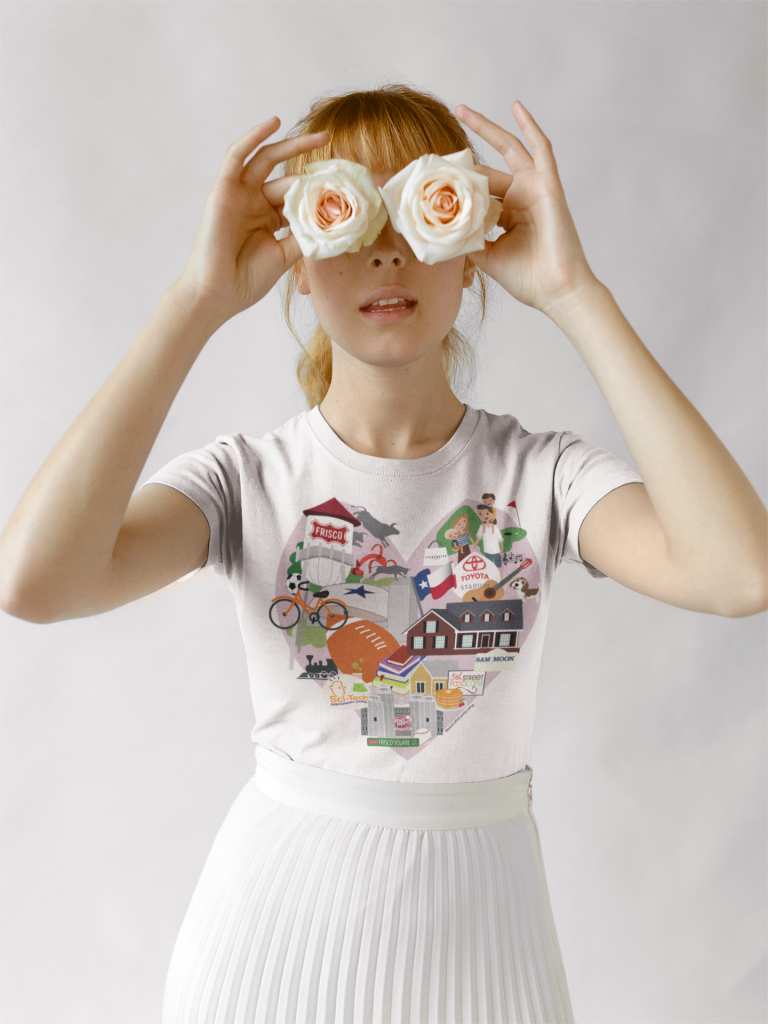 You might also like:
Take a peek at the McKinney, Allen and Plano Gift Guides: