Disclosure of Material Connection: Some of the links in this post may be "affiliate links." This means if you click on the link and purchase an item, I will receive an affiliate commission. Disclosure in accordance with the Federal Trade Commission's 16 CF.
Our $10 Morning Adventure in Allen, TX
The weather has finally cooled down to be able to stroll around anywhere in North Texas, the only thing my hub and I have to plan around is the rain.  And because of the rain (no complaining) our typical weekends that consist of mountain biking and hiking with the dogs have been shaken up a bit to include sidewalks.  That Texas mud is a mess, right?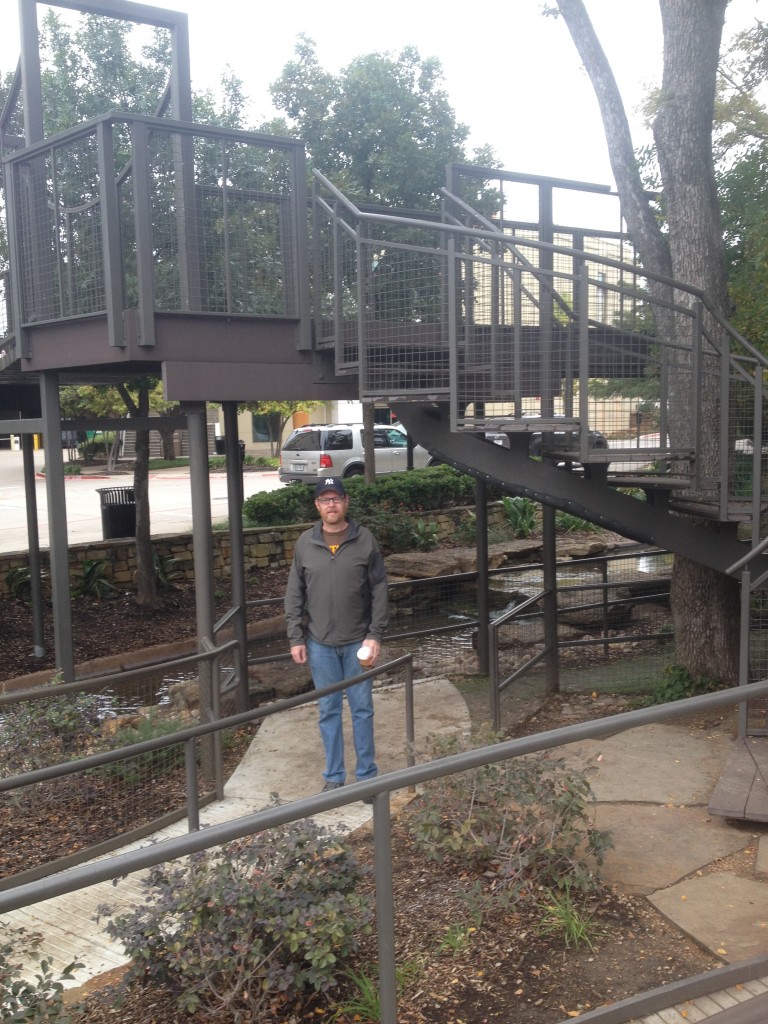 One of our favorite places to feel the outdoors without the mess of outdoors is Watters Creek in Allen, its close to home yet has a good mile or so to walk + coffee at almost any of the restaurants.
First things first, we didn't know how much longer the rain would hold off so I carefully stored gadgets and purse in the backseat and we hopped out for a good walk.  Go towards Z Galleries, then walk behind the Village Burger Bar (to the right), you'll discover a trail hidden in the woods that takes you under Bethany Road and along the creek.  We attempt to hit our 10,000 steps per day and this round trip walk got us about 4,500 steps.  Not bad.

We even passed this lil library, how cute?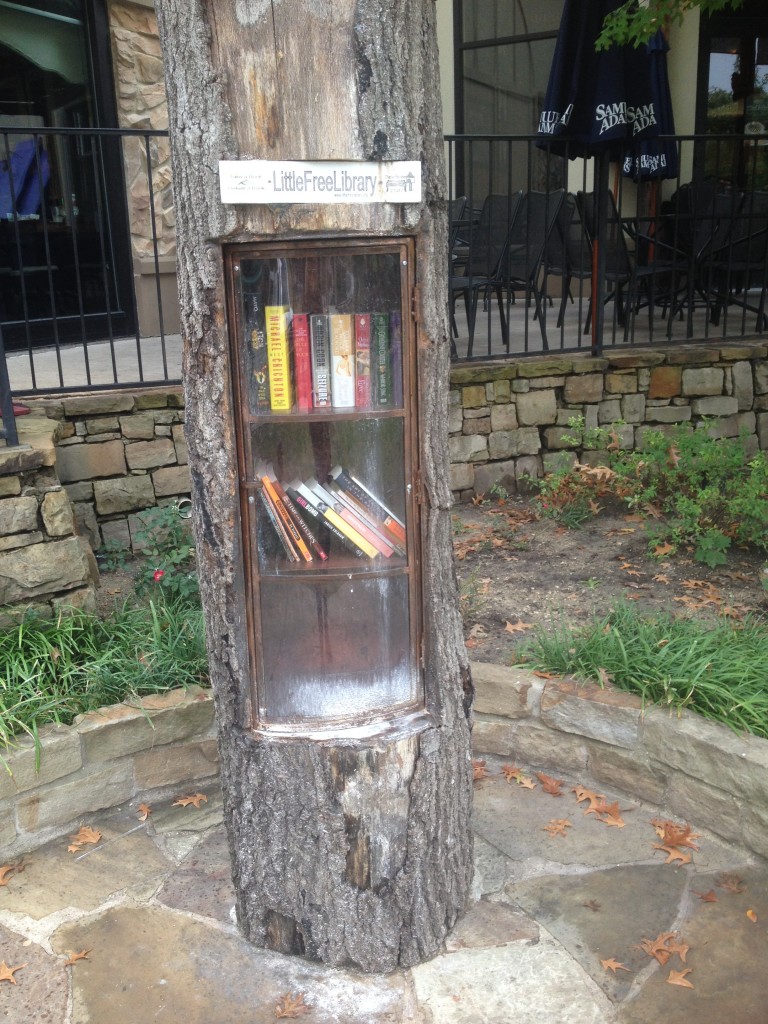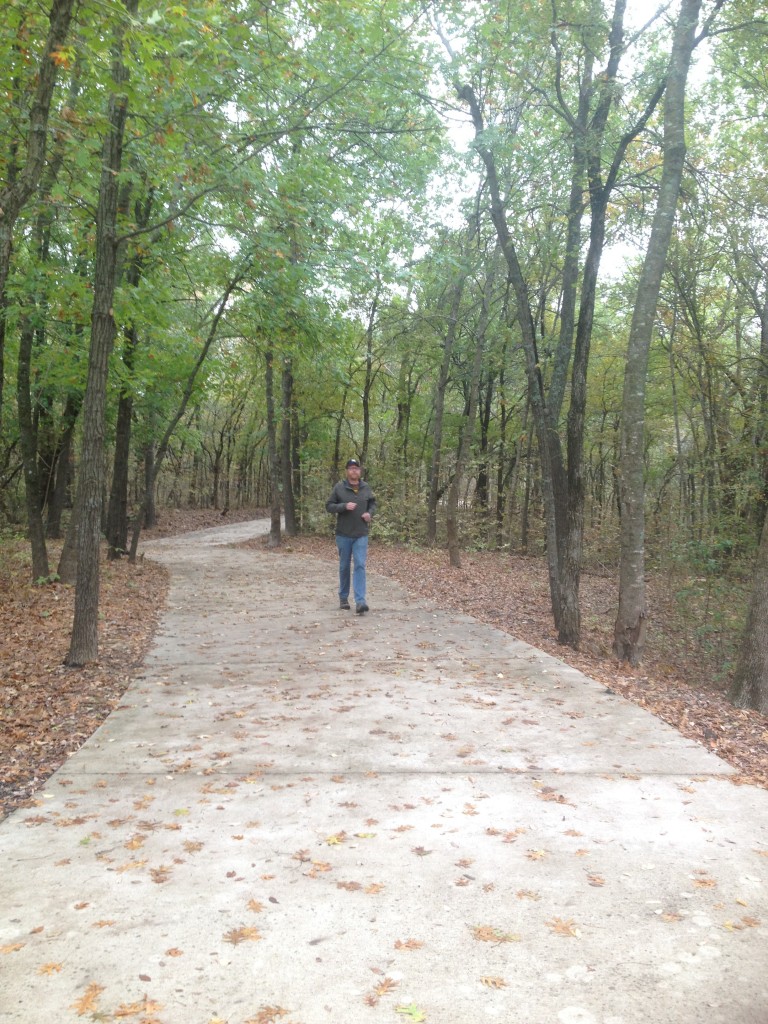 Then my fave part –> Coffee.
I love Frogg's because they have the huge patio overlooking the play area for the kids. Its lively yet laid back.
We were just going to grab coffees but the pastry display had a different idea for us . . . the chocolate chip cookies were staring right back at me . . . and with a price tag of 50 cents each.  OMG!  It would be a sin no to grab one of these guys. Seriously, I really love chocolate, to see how much go here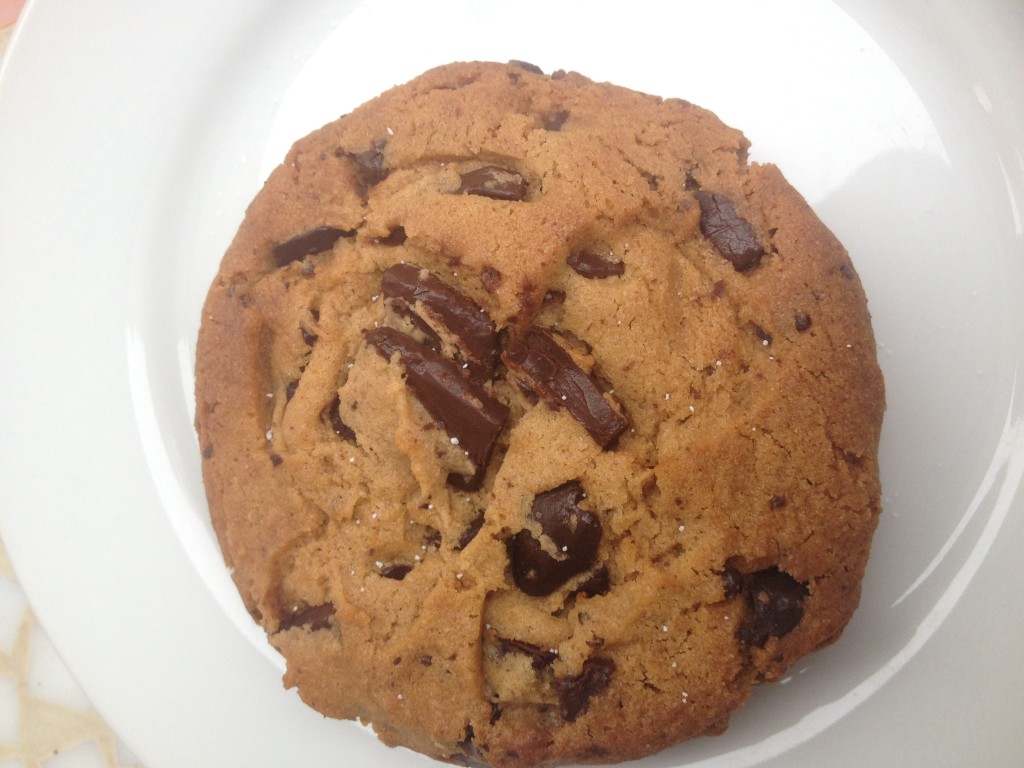 Then this muffin started to wink at me and beckon to me.  What the what?!?!
This was a huge (bigger than an Otis Spunkmeyer) muffin – double chocolate chip, with a thick chocolate ganache spread and chilled over the top and to top it off . . . more chocolate chips!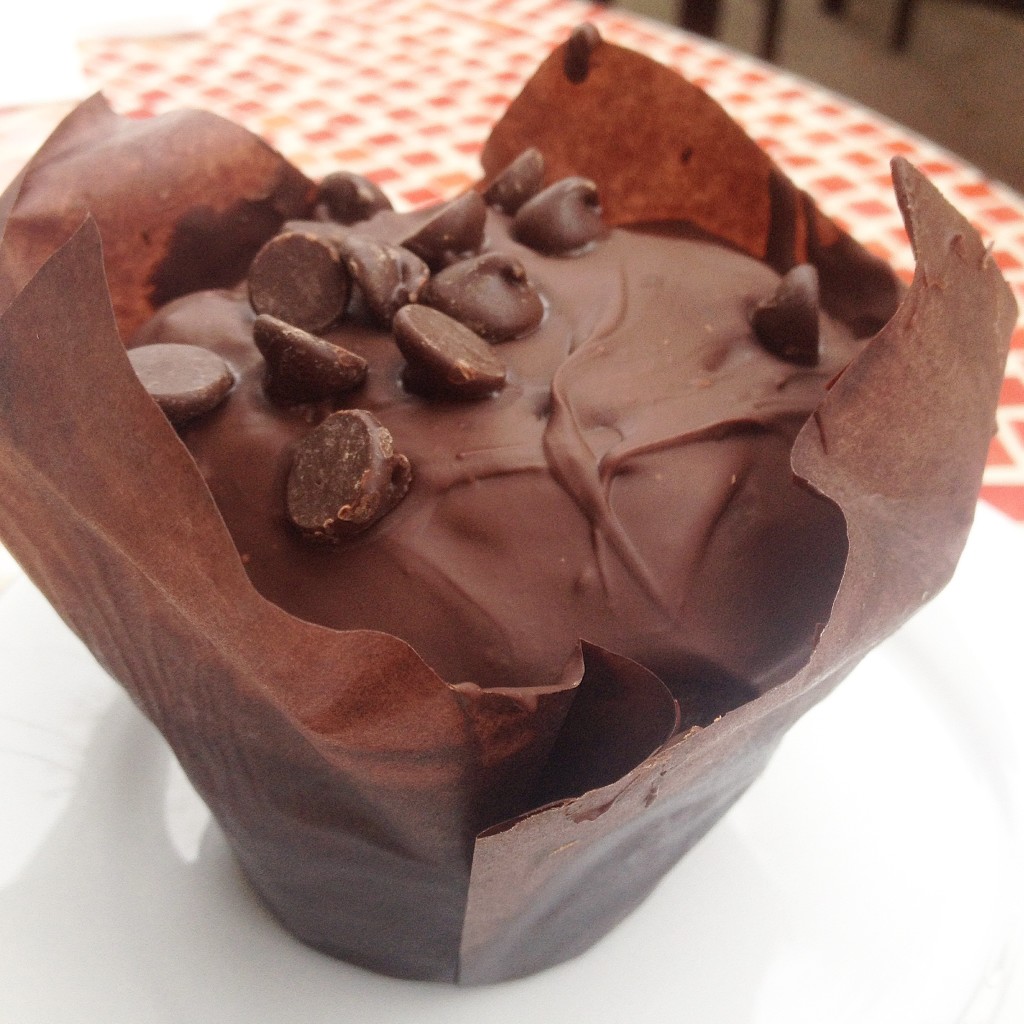 Then I sliced it open to see the glorious chocolate on the inside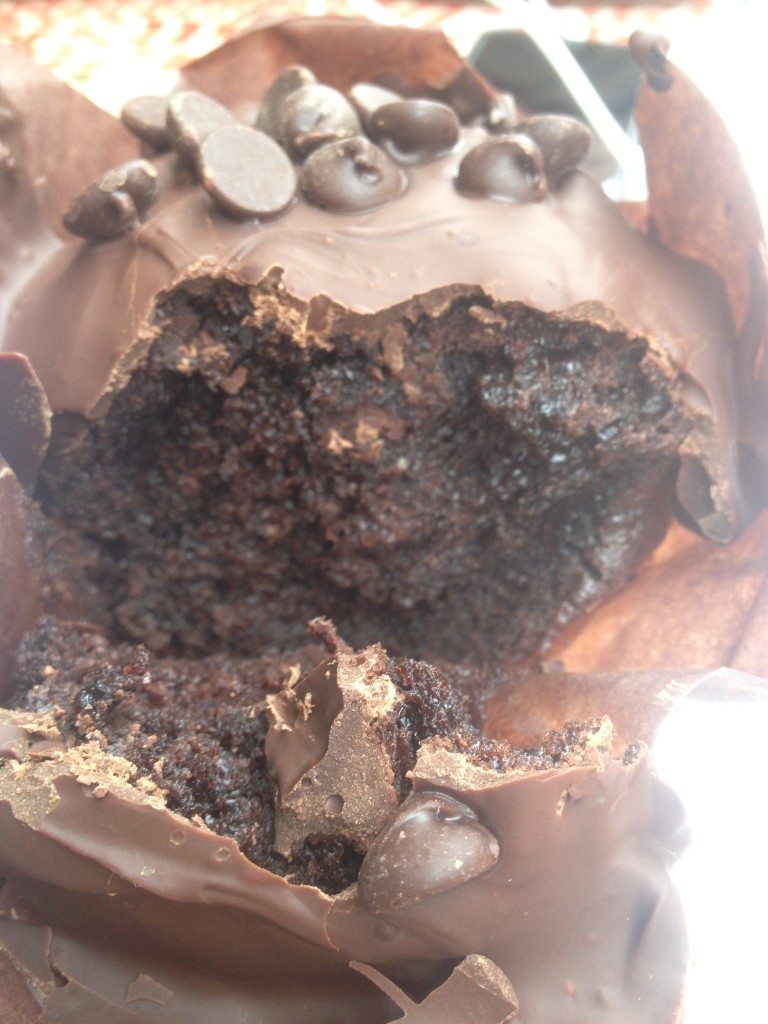 It was a great morning, a walk in the woods, lots of chocolate and coffee and perusing the free wifi at Frogg's coffee while planning out the last few details for our trip to Cuba.
If you want more sweets and chocolate, check out this post on Dude Sweet Chocolate coming to downtown Plano
(p.s. Top Pot Donuts is also opening in Collin County, yay!)
So many yummy places in Allen, what's your go to place at Watter's Creek?
P.S.  Looking to keep things on budget, check out this article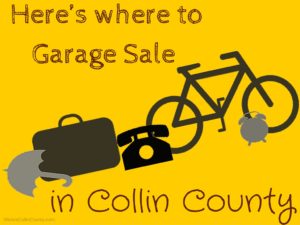 P.P.S. Check out '21 Things to Do in Allen' right here