Disclosure of Material Connection: Some of the links in this post may be "affiliate links." This means if you click on the link and purchase an item, I will receive an affiliate commission. Disclosure in accordance with the Federal Trade Commission's 16 CF.
If you are looking to experience new adventures without straying too far from home just look to our own Dallas Rail System – DART and the TRE.  Yes, this same train that gets you to school or work can also take you from the 'burbs into all sorts of experiences such as the Irish Festival to the yummy cafes in Deep Ellum to the Dallas Aquarium.  In the last 2 years while living in Plano, I have seen explosive growth in our town which also means lots of construction, traffic and cars galore.  Adventuring on the train makes life . . . well, an adventure with none of the hassle of navigating the concrete jungle of Central Expressway and the Dallas Parkway.  Dallas and its surrounding cities are bursting with cultural experiences, dining and entertainment, all walkable, UBERable, bussable or bikeable from a DART rail station or bus stop.
The Green Line began operation on September 14, 2009, (thats almost 15 years after the Red Line launch – see more here) with a route from downtown Dallas southeast to Fair Park; this short route was scheduled to open in time to service the 2009 State Fair of Texas. On December 6, 2010 the line extended further to Pleasant Grove, as well as continuing northwest from Victory Station to Farmers Branch and Carrollton; both extensions, completing the Green Line.
The southern terminus of the line is currently at Buckner in southeast Dallas near Buckner Boulevard. The line runs northwest to Fair Park Deep Ellum, before turning west and running through downtown Dallas. After leaving West End station, the line turns north, running parallel to Interstate 35 past the American Airlines Center. The line then heads northwest, providing service to Southwestern Medical Center, Love Field, and the cities of Farmers Branch and Carrollton, terminating at North Carrollton/Frankford station in Carrollton.
Trinity Mills Station, near the northern end of the line, provides a connection with the A-train line run by the Denton County Transportation Authority (DCTA). This line connects Denton to Carrollton, with stops in Lewisville and Highland Village. The commuter train may stop in other Denton County cities, should they choose to join the DCTA.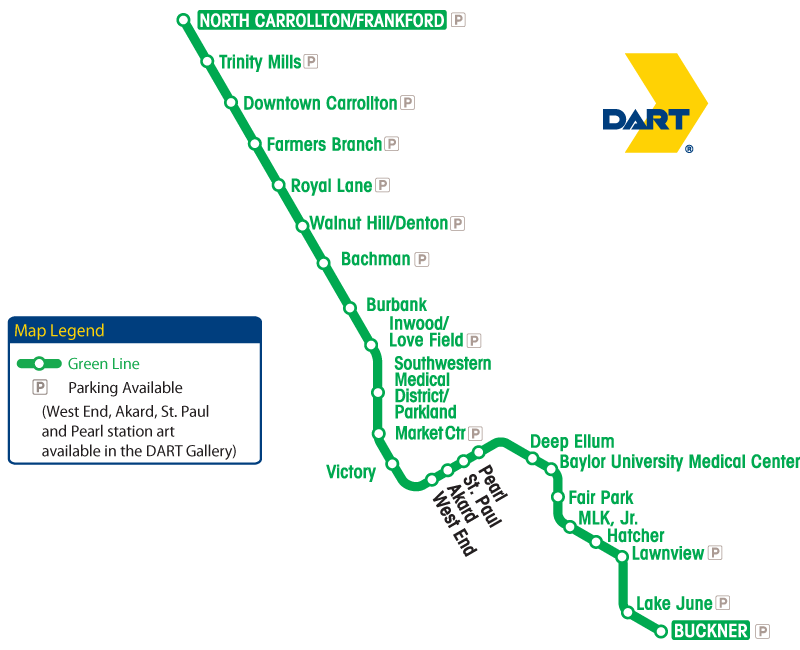 Now, when I mention to friends that I often taken the train, many times the responses are not favorable.  I get it.  Public transportation has its variety of weirdos, smells, musicians, loud talkers . . you name it, every train has it.  But I believe the Pros far outweigh the Cons.  And if you think you might be unsafe on a train there are some common sense tips and tricks.  I'll get into those further down in the article (I've got some good ones and for the record, have never had a bit of trouble).  I've taken the train early in the morning, late at night and from Parker Road station in Plano all the way to DFW airport (yep, that's a long ass ride).
The Green Line is fantastic to getting to Love Field quickly and for $2.50 . . . best rate in town.  Make sure to read info on the Love Field station below so I can explain the one little thing you need to know to get there for a couple bucks.  It also cruises down the 35 corridor which if I never had to drive I-35 again, I would be very happy.  Am I right?
---
Things to Know Before you Go:
Download the GoPass app to purchase tickets (you can also purchase tickets at the machines by the station but the app is much more convenient if you are jumping on the train last minute)
No food or drinks (don't bring your Starbucks, sometimes you are standing and it would not be good to spill.  DART trains are some of the cleanest public transport you'll find in the country.)
Generally the tickets cost $5.00 for your full day round trip (yes, you can buy 2-hour passes, off peak hour passes, senior tix etc)
Most stations have free parking (parking is super abundant on the weekends)
If you walk up to the train and the doors are shut, just push the button to the left of the door
The DART employees are extremely helpful and you can ask them questions (don't be shy)
---
In this section, I'll go through each station, so skim ahead to the stations you might want to hop off at and take a look around:
North Carrollton/Frankford Station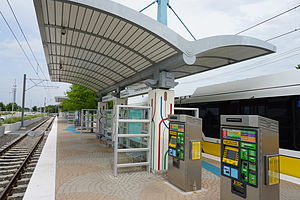 Popular Attractions and Destinations:
Elm Fork Trinity River
Frankford Trade Center
Indian Creek Golf Club
T.C. Rice Nature Park
Trinity Mills Station
This station is at the intersection of 35 and the George Bush, between Carrollton and Coppell.  Its not exactly walking distance to too much in the area but it is within a few miles of some really neat places that are super unique to Dallas.  Case in point, Trinity River Kayaking is ready to help you have the most amazing kayak adventure down the Trinity River.  Heck yeah!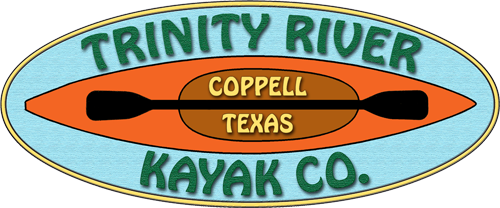 And if you go in the other direction, you've got the Texas Spa Castle at the Old Denton and George Bush intersection, without a doubt one of the most unique and culturally diverse areas (Korean BBQ, Sushi, Bubble Tea, Mozart Bakery, Cafe Brown Sugar, Karaoke, Reflexology, Acupuncture, Indoor Golf driving range, table tennis club – just to name a few).  Caddy corner to the H Mart is a Rach Market 99, Kung Fu Tea and Daiso store.
Popular Attractions and Destinations:
Elm Fork Nature Center
Ken Good Park
McInnish Sports Complex
Sandy Lake Amusement Park
Downtown Carrollton Station
A classic downtown square, make this a stop to have lunch at Babe's Chicken Diner, relax with a coffee at C Square Cafe and have fun perusing Blooms Candy Shop.
Popular Attractions and Destinations:
Farmers Branch Station
A great way to arrive at the Firehouse theatre, a community theater showcasing a range of plays from comedies to musicals in a renovated fire station.
And of course, the Sam Moon shops . . . every girl has been here!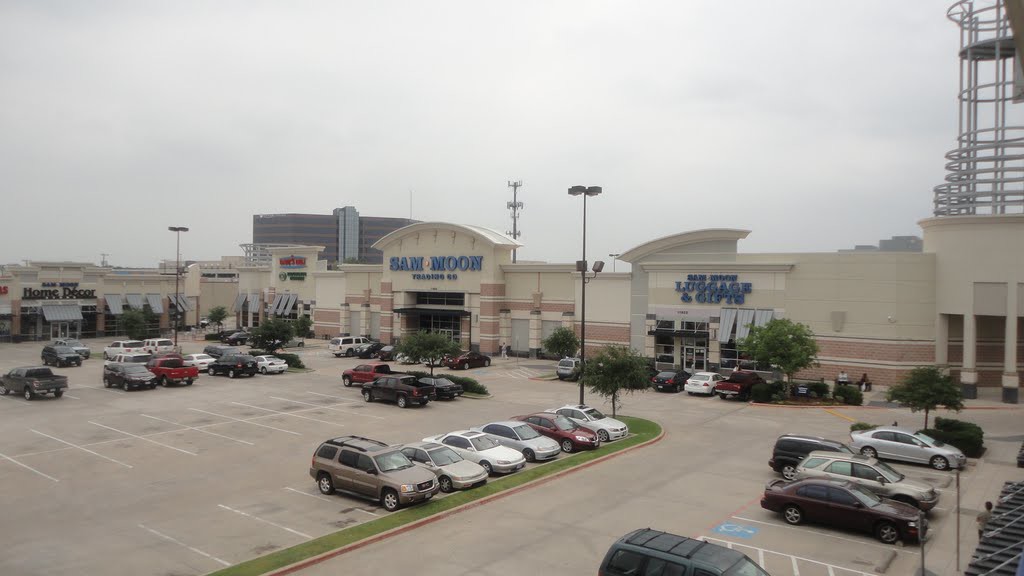 Popular Attractions and Destinations:
Royal Lane Station
This station is just one mile from King Spa Sauna (very similar to Texas Spa Castle) and walking distance to the popular Mama's Daughter Diner.
Popular Attractions and Destinations: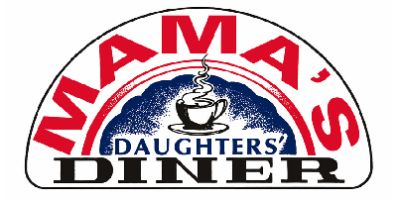 Walnut Hill/Denton Station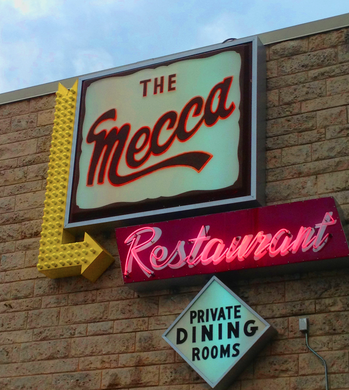 Popular Attractions and Destinations:
Forest Lawn Cemetery
Harry Hines Bazaar
Walnut Hill Recreation Center
(click here to join in the conversation in our private FB group)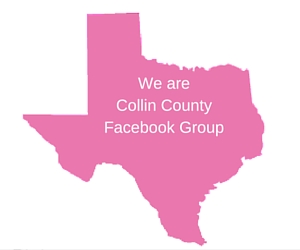 Bachman Station
Popular Attractions and Destinations:
Bachman Lake Park
Bachman Recreation Center
Club Schmitz
Dallas Police Department's Northwest Operations Division
Burbank Station
Popular Attractions and Destinations:
Grauwyler Park Branch Library
Grauwyler Recreation Center
Southwest Airlines corporate headquarters
Inwood/Love Field Station
Pop off at this station and grab the Love Field station . . . its about an 8 minute ride until you are dropped off at the front door of the airport.  Cheapest, most dependable ride to grab that Southwest flight.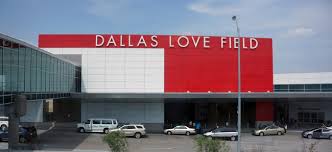 Popular Attractions and Destinations:
Herrera's Cafe
Inwood Day School
Inwood Medical Clinic
Towne Square Apartments
Weichsel Park and Cherrywood Park
Southwestern Medical District/
Parkland Station
Popular Attractions and Destinations:
See the other train lines:
Market Center Station
If you get a chance to come to the Dallas Market Center for First Monday and Tuesdays, you will be overwhelmed and slightly giddy.  Crazy shopping!  Just make sure to bring cash.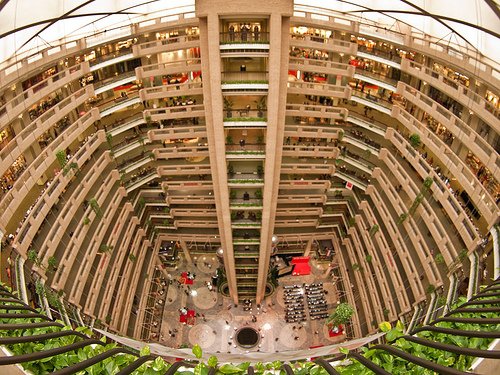 Popular Attractions and Destinations:
Victory Station
Popular Attractions and Destinations:
Katy Trail pedestrian and bicycle path
One Victory Park office building
Victory Plaza
The Vista Apartments
West End Station
Popular Attractions and Destinations:
(click here to join in the conversation in our private FB group)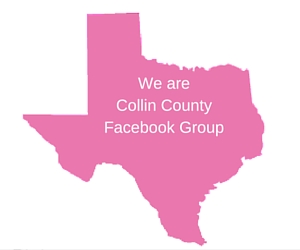 Akard Station
Weekend Coffee inside of the Joule Hotel has some of the best coffee around.  So thats a place you just have to stop.
And, if you haven't heard of or seen Thanksgiving Square, put it at the top of your destination list.
Popular Attractions and Destinations:
DART Headquarters
One Elm Place
Pegasus Plaza
Renaissance Tower
Thanksgiving Tower
St. Paul Station
Definitely pop into the post office downtown, the architecture is stunning and you can grab a book of stamps. Totally efficient. I love being able to run errands on foot.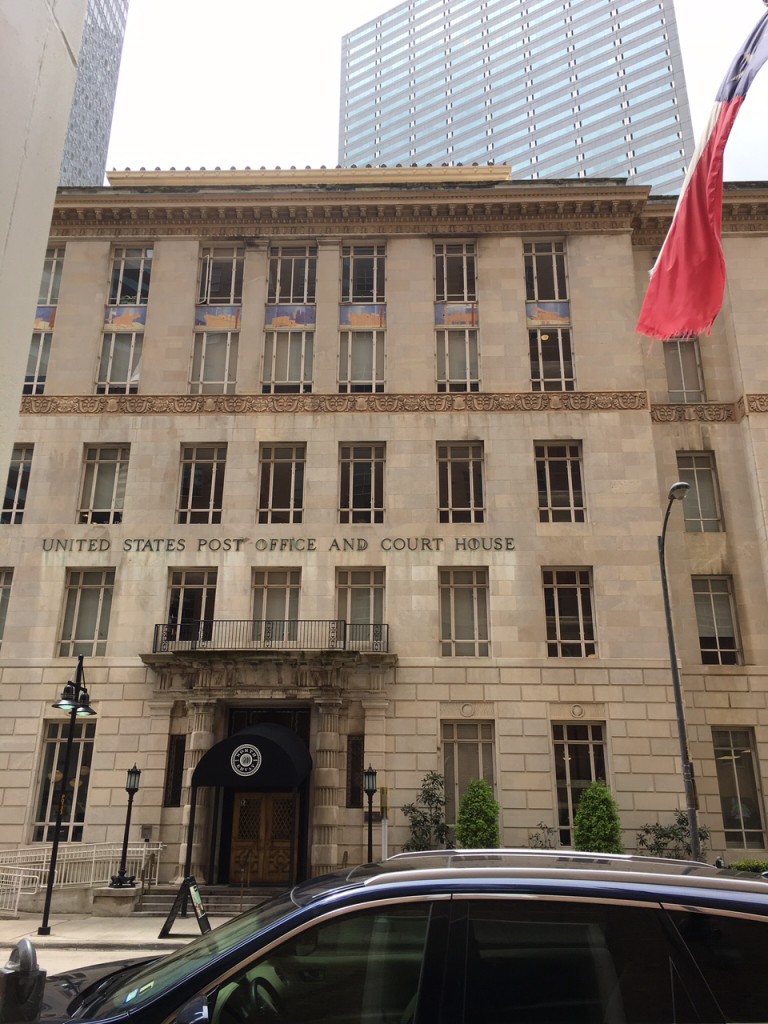 Across the street, is a great place for coffee –  Serj Coffee & Books.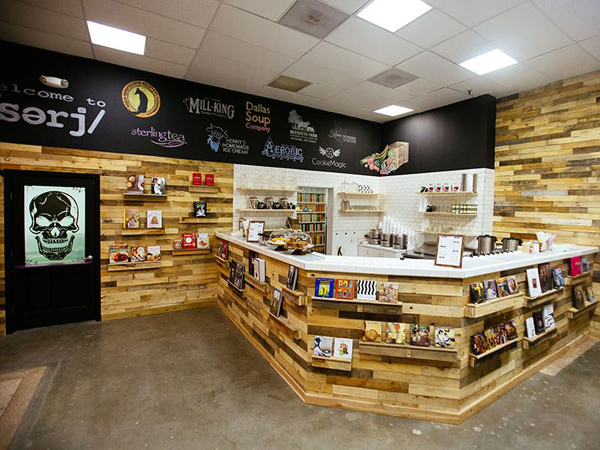 Popular Attractions and Destinations:
Pearl/Arts District Station
Once you get to this station you are officially in downtown Dallas.  You'll see the green line, orange line and red line come through here.  To change trains, you'll need to know the direction to go in and the trains only list the finall destination.  For example, the Red Line heading southbound has Westmoreland on it, while the train heading northbound states Parker Road. The Green Line heading north has North Carrollton/Frankford and the Green Line heading south states Buckner.  You'll be able to see a map inside the trains as well showing you the stops along the way.  The more familiar you become with the map, the easier it will be.
From this station, I will sometimes walk to Deep Ellum instead of waiting for the train (its about a 15 minute walk) or I can walk towards Klyde Warren park into the Turtle Creek area for a drink in the Rosewood Hotel lobby.  Its absolutely lovely.
Popular Attractions and Destinations:
2001 Bryan Tower
Allianz Financial Centre
Plaza of the Americas
Plaza of the Americas Food Court
San Jacinto Tower
Texas Commerce Tower
Deep Ellum Station
Deep Ellum has always been a place to check out in Dallas and its making another huge resurgence with new places such as Pecan Lodge (lines longer than Disney!), Life of Riley, Brain Dead Brewing . . . .
Glazed Donut Works . .
holy yummmmmm!!!
Deep Ellum has some serious good eats and I wander around this neighborhood every chance I get.
The graffiti walls totally trump Austin's graffiti walls
And my fave coffee shop/snack shop/entertainment place is the Drugstore Cowboy.  I take the train from my home (almost near Southfork Ranch) all the way here for the good vibes and good coffee.  It seems crazy but its not because its the Drugstore Cowboy.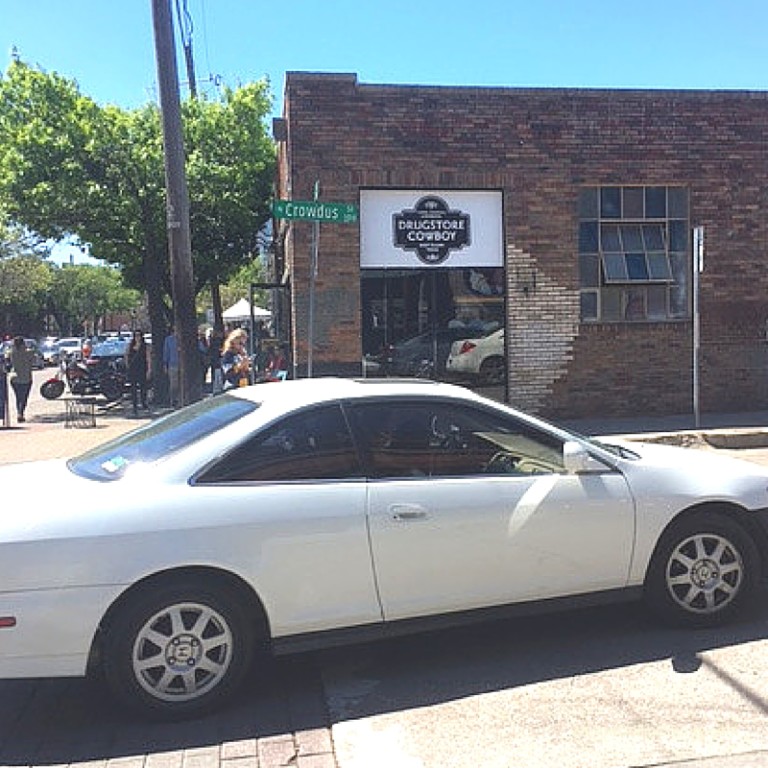 Popular Attractions and Destinations:
Baylor University Medical Center
Station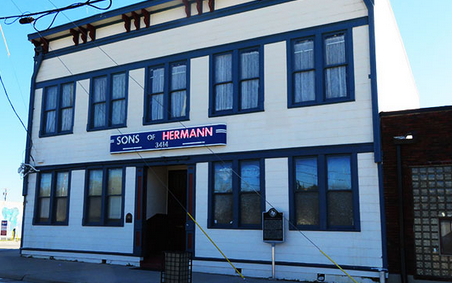 Popular Attractions and Destinations:
Fair Park Station
The train is THE only way to get to the State Fair of Texas, the Texas OU game, the North Texas Irish Festival and any other jam packed fest that hits Fair Park.  The green line will literally drop you off at the front door.  No traffic, no searching for parking and then . . . paying 20 buck for your parking space a mile away.  The train is easy peasy.
BUT, if you go down for one of the aforementioned festivals you MUST, I mean MUST stop by one place on your way in or way out.  Its called Craft & Growler.  
This beer heaven was founded by a husband and wife team in November 2012. Formerly investors in a local brewery, Kevin & Cathrine quit their careers as patent attorneys, and jumped into the beer business by creating a place where you can bring home growlers of local and regional microbrews that are not bottled. Since then, they have expanded their store by carrying the largest selection of growlers in the world, and a huge assortment of beer-related stuff.
I love stories like this, brains + a passion for beer = one kickass beer heaven.
Popular Attractions and Destinations:
Just two miles east of downtown Dallas, 277 acre Fair Park is the largest historical landmark in Texas. Since 1886, Fair Park has been the site of the State Fair of Texas. Some of the park's attractions include:
MLK, Jr. Station
Popular Attractions and Destinations:
Home to the Dallas Black Chamber of Commerce, follow them on Facebook here to stay abreast of their many events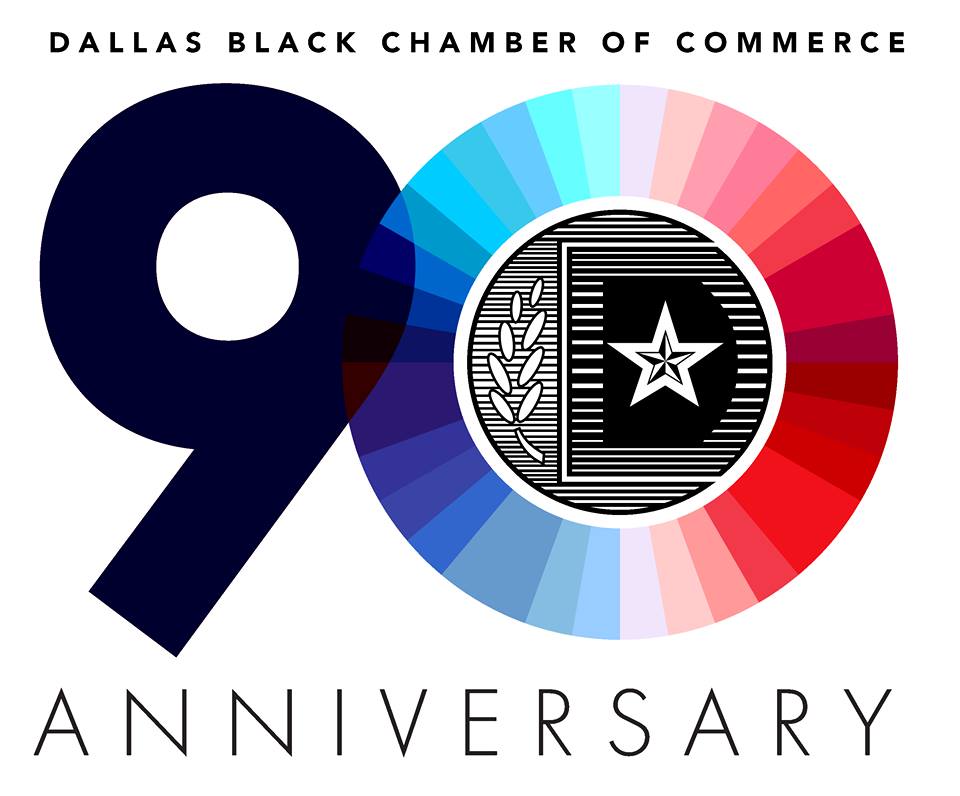 CitySquare Community Health Services (Family Practice Clinic) (Via Bus Route 12 from J.B. Jackson, Jr. Transit Center)
Dallas Black Chamber of Commerce
James Madison High School
Martin Luther King, Jr. Health Center
Martin Luther King, Jr. Senior Center
Minyard Food Store
Irma L. Rangal Young Women's Leadership School
Social Security office
South Dallas Café
Walgreen's
Hatcher Station
Popular Attractions and Destinations:
The Business Assistance Center Incorporated
Hatcher Station Village (planned development)
Housing Resource Center
Juanita J. Craft Recreation and Senior Center
Larry Johnson Recreation Center via Bus Route 12
Lawnview Park
Parkdale Park
Pearl C. Anderson Middle School via Bus Route 12
Wahoo Playground
Lawnview Station
Popular Attractions and Destinations:
Ascher Silberstein Elementary School
Keeton Park Golf Course
Lawnview Park
Historic Parkdale Community
Lake June Station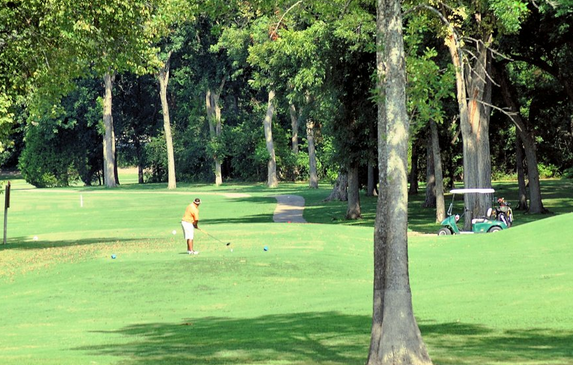 Popular Attractions and Destinations:
DeVon-Anderson Park
Henry B. Gonzalez Elementary School
Keeton Park Golf Course
Rochester Park
Rhodes Terrace Park
Buckner Station
If you are up for a long train adventure and an outdoor adventure all in one day – check out the Trinity River Audobon Center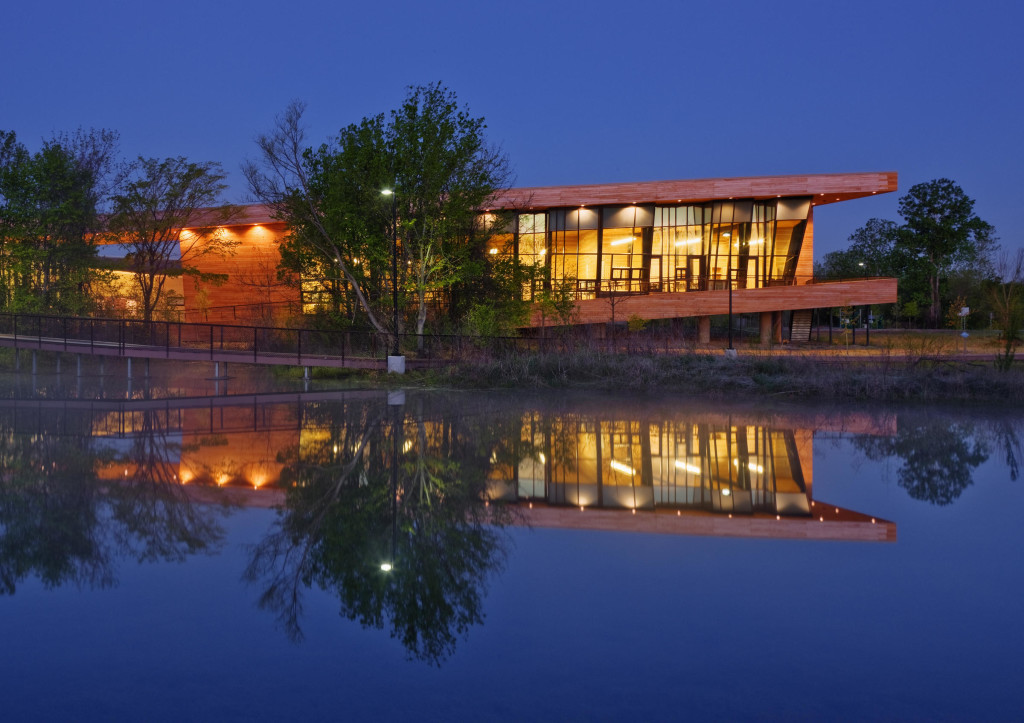 Trinity River Audubon Center is your gateway to explore the amazing resources of the 6,000-acre Great Trinity Forest, the largest urban hardwood forest in the United States. Get to know a diverse community of plant and animal species and our unique mixture of bottomland hardwood forest, wetland, and prairie habitat. A part of the City of Dallas-Trinity River Corridor Project, the center's 120 acres sit on a former illegal dump site, now a reclaimed haven for a vast array of birds and other wildlife in an increasingly urbanized metropolitan area.
Popular Attractions and Destinations:
Crawford Memorial Park
Dal-Tile Corporation
Eastfield College (Dallas County Community College District) Pleasant Grove Campus
Pleasant Grove Branch Library
Pleasant Grove Shopping Center
Salvation Army Pleasant Grove Community Center
Southeast Chamber of Commerce
Trinity River Audubon Center (via Bus Route 466)
U.S. Post Office
What questions do you have for me?  Tweet me @ConvoCounts

P.S.  Want even more exploration, click here Lonely Planet Texas  (love this)
P.P.S. Or, check out the Austin Road Trip here
One more thing. . . 
Check out the North Texas Collection here
(click the pic)