This article contains some affiliate links, meaning that if you make a purchase through these links, I may earn a small commission (at no extra cost to you!).
Historic, charming arts and crafts style homes.
Quaint shops inviting you to come in and splurge.
Antiques, toys, cute dresses, good food . . oh my!
Lines waiting outside of Spoons to sit down to a delicious homemade meal.
Safari nights, festivals and markets, whats a Texan to do?
If you've visited or live here, you know that Downtown McKinney has the charm of Gilmore Girls mixed in with the rich history of Texas.
Its adorable, quaint and a great place to explore 365 days per year.
Downtown McKinney has gone through so many changes over the decades.
And in the early 1900's, it even saw a collapse.
A powerful vibration, a deafening noise and a swell of thick dust brought residents of McKinney pouring into the public square on the afternoon of January 23, 1913. What they saw was horrifying–an entire building had collapsed, demolishing two popular retailers, the Cheeves Mississippi Store and Tingle Implement Store. Their contents, including many shoppers and clerks, spilled out into the streets, where layer upon layer of debris settled into a massive, ragged pile. In spite of a herculean rescue effort, eight people perished. Carol Wilson sifts through the disaster and its aftermath, dredging up some troubling facts about how the tragedy might have been prevented.
Of course, that's my humble opinion but I bet that many of you would wholeheartedly agree. Am I right??
I find it to be extremely family friendly and additionally the most awesome place to take out-of-town visitors . . and Brian, my husband is always up for a beer at Cadillac Pizza and a slice of coconut pie at Emporium.
Downtown McKinney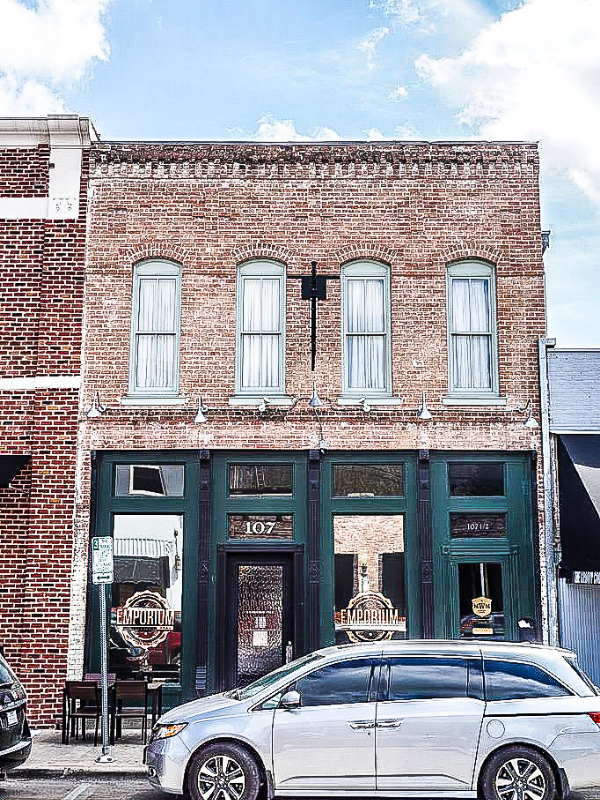 If you check with the City of McKinney, you'll find a list of all of their annual events like Oktoberfest (don't miss the weiner dog races!) or the lovely Home for the Holidays event starting on Black Friday.
Its my favorite festival of all! But even if you don't hit up the town for an event, there is always something to do, eat, see, explore or drink! I think I covered it all!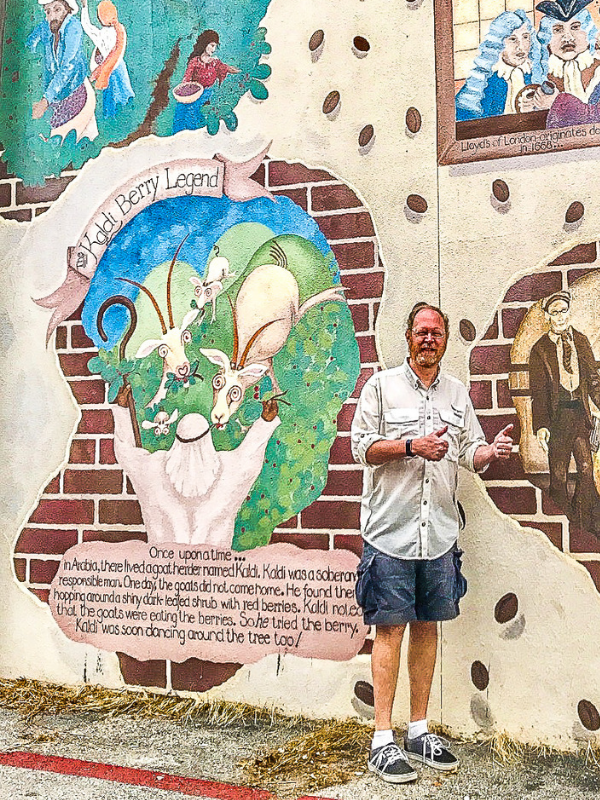 So here are the restaurants, parks (yes parks!), cafes, shops, services, museums, lovely lodging, antiques and oh so much more that have made their way into my heart!   Just remember, if you get tired or the weather gets too hot, McKinney offers this free shuttle called DASH!! So fun!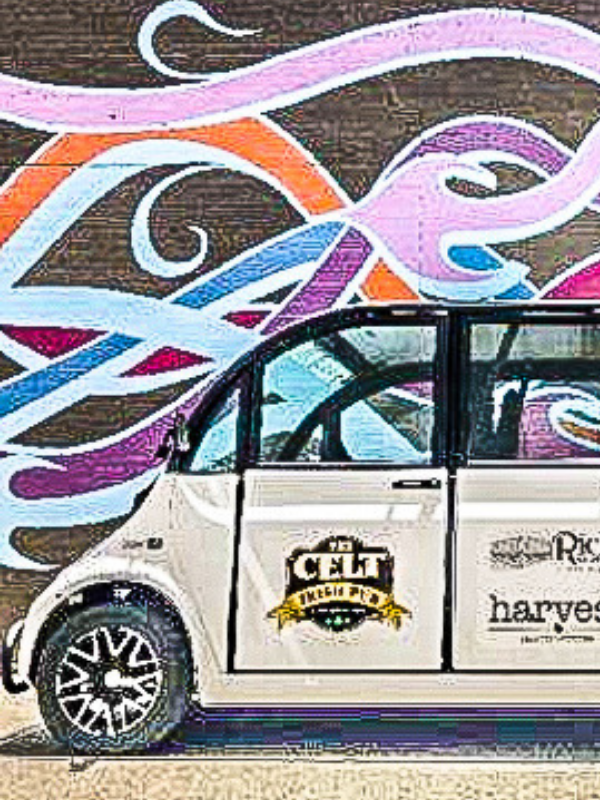 The Down & Dirty Guide to Downtown McKinney Texas

Cadillac Pizza
If you've been here, you know this place gets uber busy! So I love that they have added on a new deck to enjoy my pizza and delish salads.
Butcher Board
Right next to Sugar Bacon, I adore the Brisket salad. Give it a try!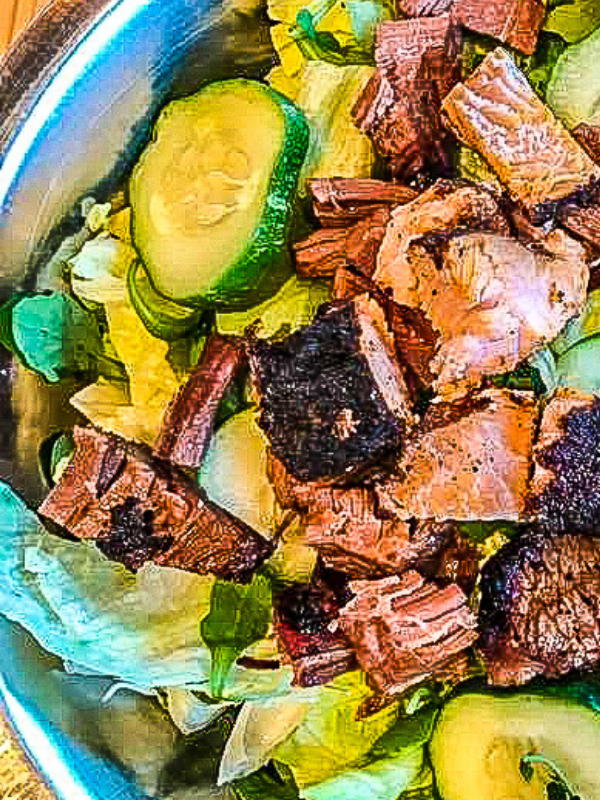 Rye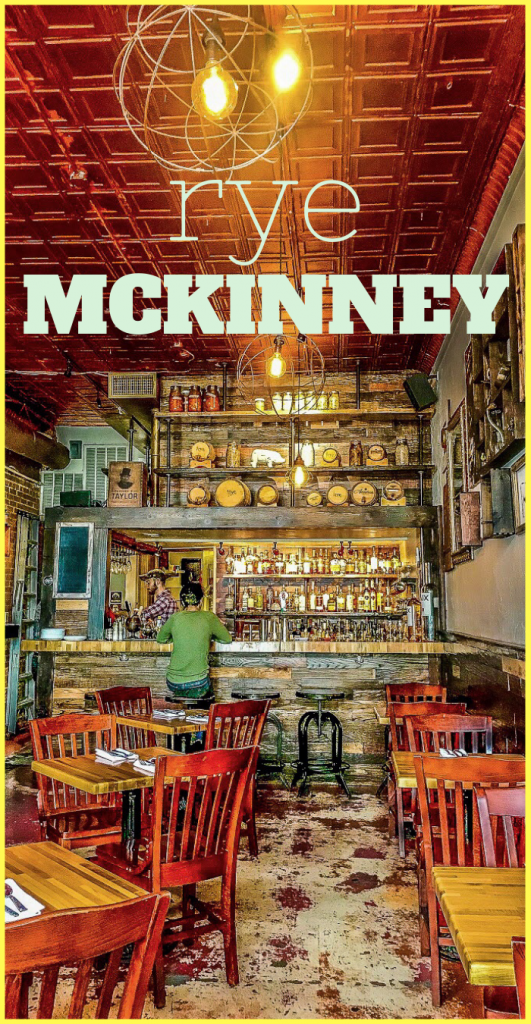 Hutchins BBQ
I LOVE this place! And so does about all of Texas! The first time I ate here, I was so hungry, I ordered the all-you-can-eat. That was crazy since one plate could have fed an army. Not only do I love the food but I love that their premium brisket is free of antibiotics and hormones.
Dempsey's Place
With patio season upon us, they've got the largest one on the Square. Cannot wait to hang out, have a beer and chill with friends.
Spoons
The Yard
Paciugo
Harvest
Top Dog Tacos
I love this cute place around the corner from the Pantry. See my blog about it HERE.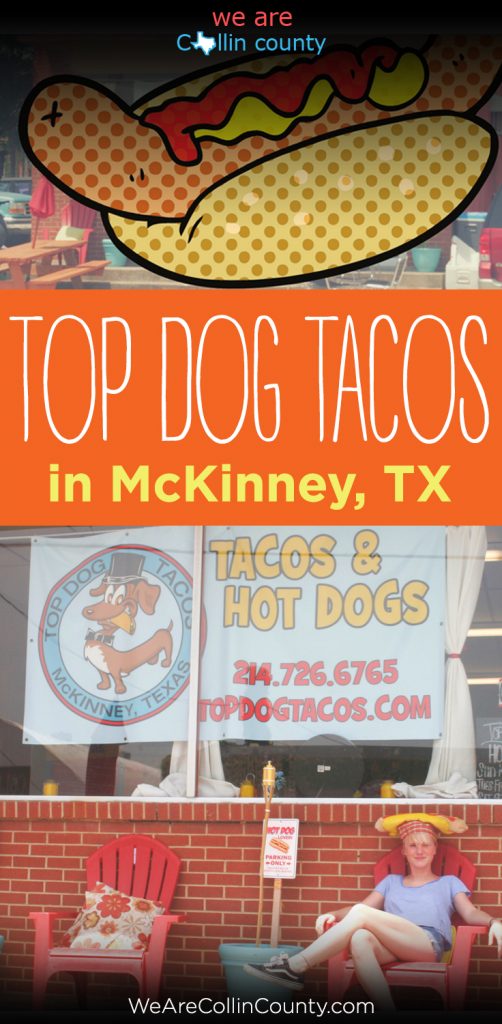 Hugs Cafe
This restaurant has received an enormous amount of attention both locally as well as nationally. And its all well-deserved. In case you missed it, here's the "Inspiring America" feature on Hugs Cafe that ran on NBC Nightly News with Lester Holt.
They need your help to continue to positively impact the lives of adults with special needs in the community. So pass it on  =)
Mellow Mushroom
This is a funky, art-filled chain pizzeria featuring craft beer, calzones & creative stone-baked pizzas.
Rick's Chophouse
If you're in the mood for a wedge salad, a ribeye with a baked potato, then this is the place to be. Especially during patio season.
Square Burger
Great burgers, wine list, beer list and desserts! Yes, save room for dessert.
El Juarez Mexican Restaurant
This family-owned business has been serving amazing food since 1988!
The Celt Pub
Live music, traditional pub food and great beer. They have room for ya downstairs, upstairs and even out on their patio.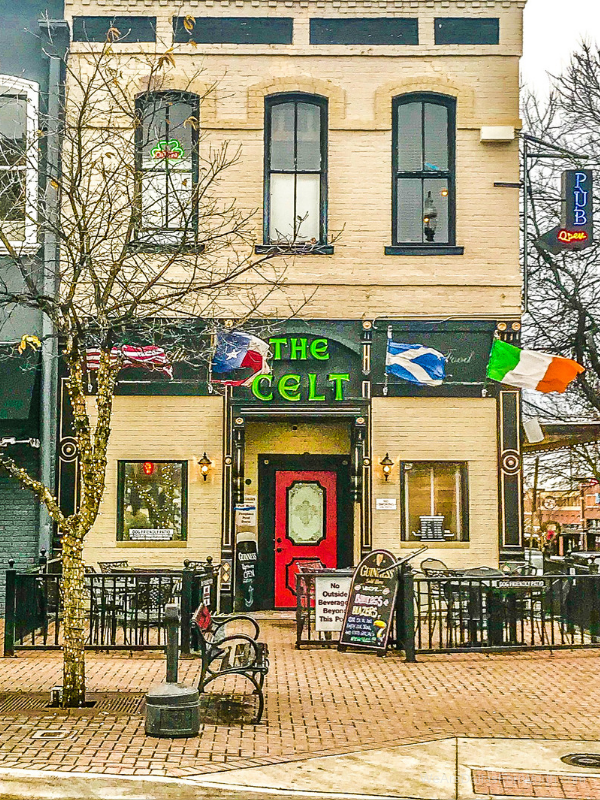 The Pub McKinney
This restaurant firmly stands behind the quote –
"Too much of anything is bad, but too much good whiskey is barely enough" -Mark Twain
They have a whiskey menu that any fan would be a huge fan of (plus a fabulous menu and cozy seating). You've got to add this to your list of must-visit places!
Sugarbacon
This eatery serving New American eats with a Southern flair, plus cocktails, beer & wine in comfy digs.
Savor Patisserie
Patina
This restaurant/shop is one-of-a-kind most likely one you have seen in various publications around Texas and locally. Awesome sandwiches!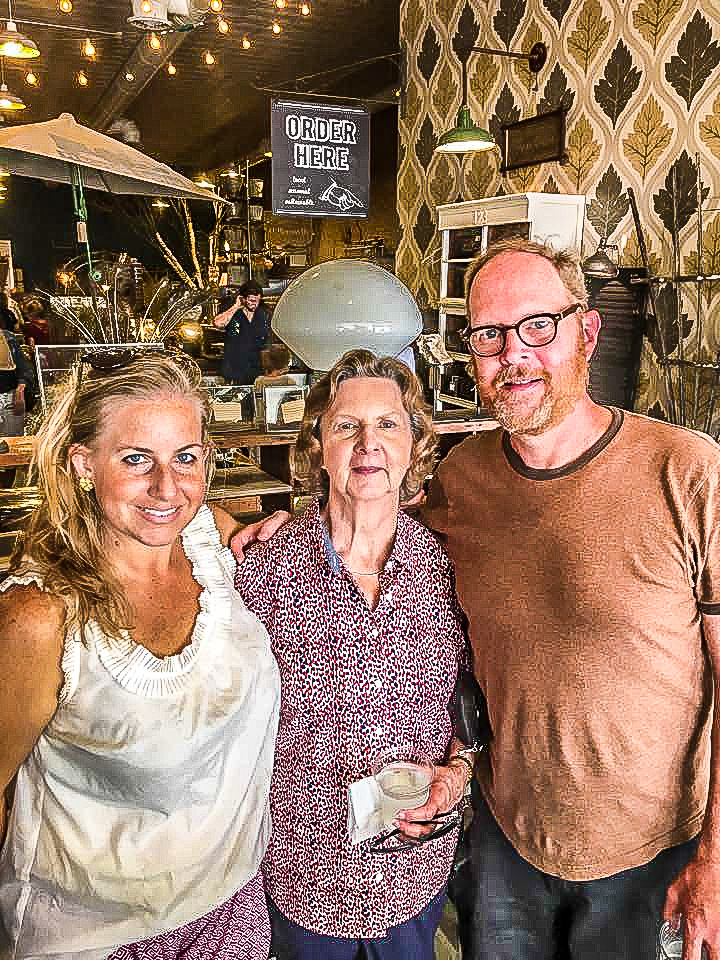 The Pantry
Chicken spaghetti, pecan pie and sweet tea. Yes please!
Cookie's Mexican Food
Down to earth good Mexican food at an even better price, you'll loveeee this one.
Frios Gourmet Pops
This little gem is all about the popsicles y'all
Local Yocal BBQ & Grill

Eclair Bistro

Local Yocal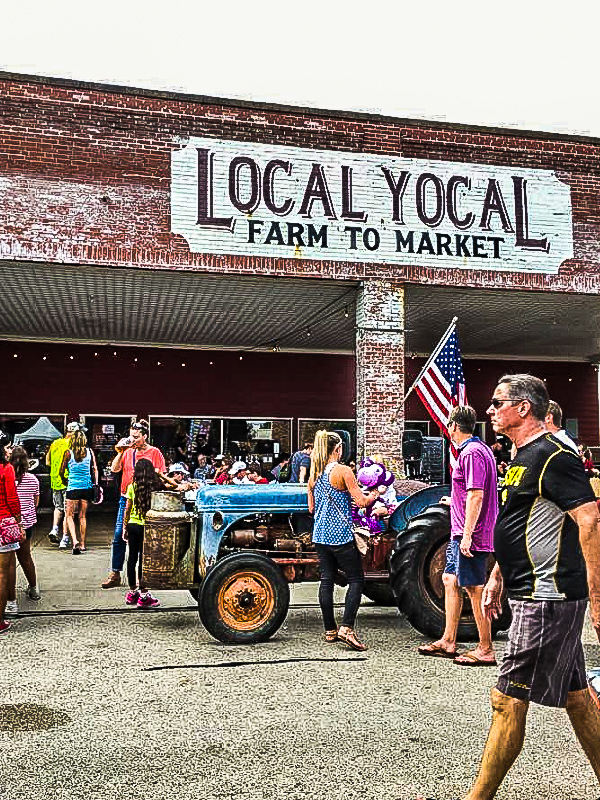 Hamm's
Long-running market providing ham, steak & smoked meats, such as brisket, ribs & turkey since 1954.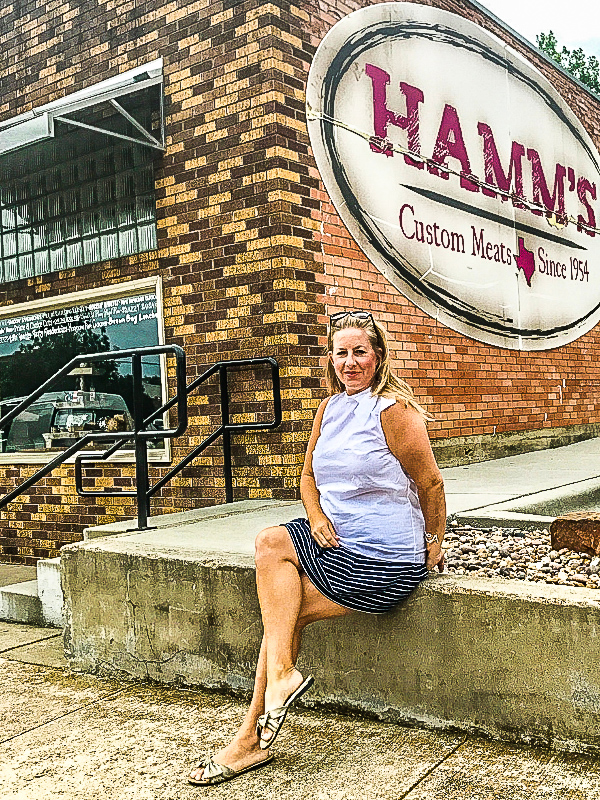 The Stalk Market
This Market is all about FLOWERS. Beautiful flowers! The Stalk Market is a wedding & event florist specializing in weddings and events, and they even have floral subscription boxes.
Chestnut Square Farmer's Market
Every Saturday from early spring to mid-October, 8 a.m. to noon, visitors to the Farmers Market at Chestnut Square in downtown McKinney will find:
Artisan cheeses, including goat cheese and mozzarella
Sprout stands
Free range eggs
Local farm-fresh produce
Local honey
Laundry soap
Local organic produce, including fruits, vegetables and herbs
Local whole grain breads
Native Texas plants and flowers
Beef jerky
Tamales
Natural grass-fed meats, including beef, lamb, pork and poultry
Pickled beets and asparagus
Texas salsa (heya Bernard Gameday Foods!)
McKinney Wine Merchant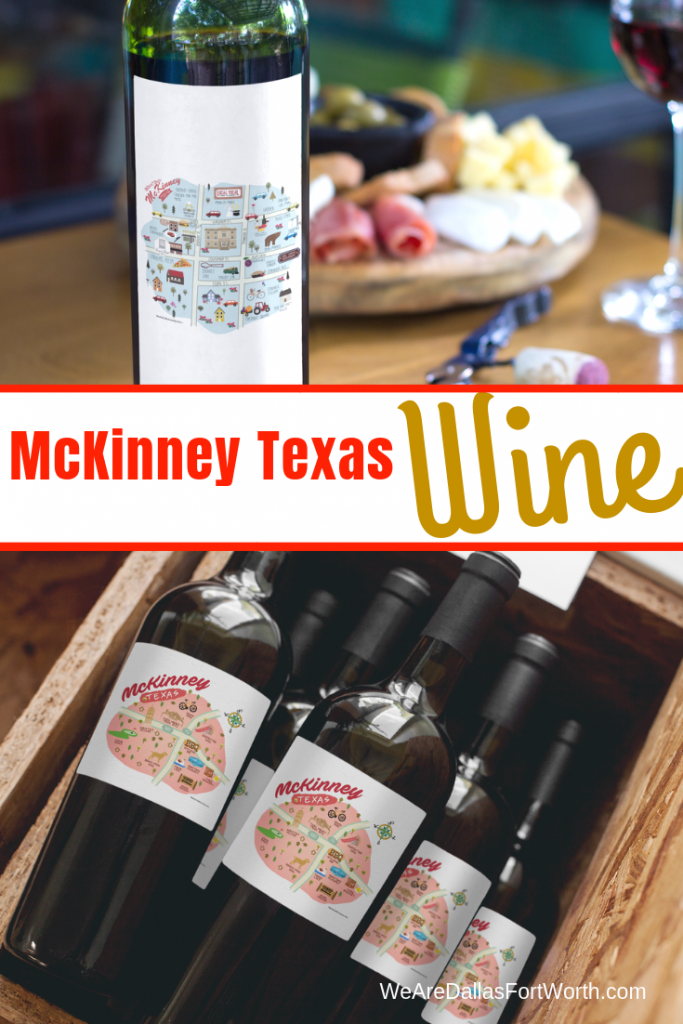 Each cafe in downtown McKinney has their own vibe and offers something completely different. More of a reason to test every single one out to find out which one is your favorite!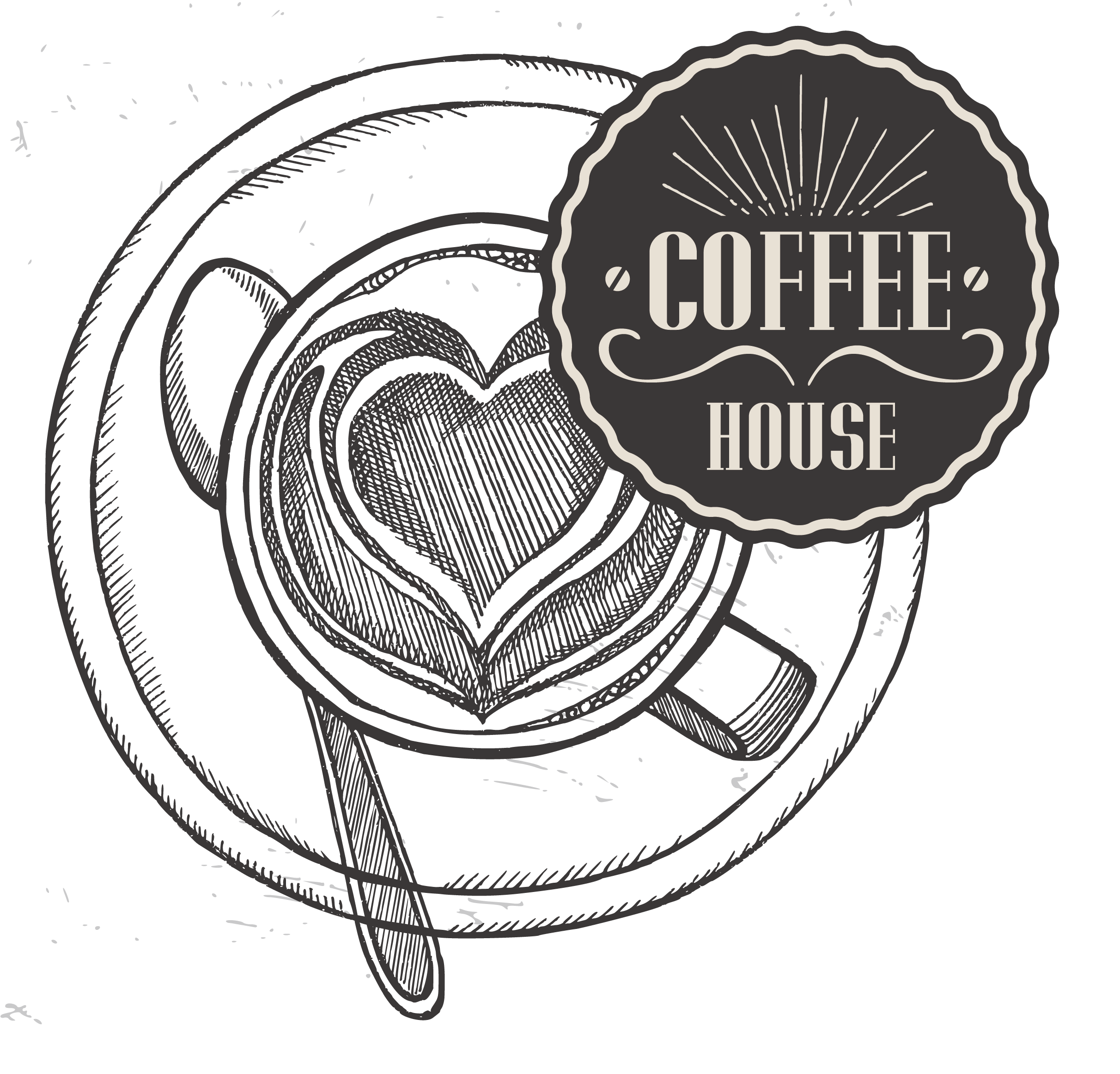 filter(ed) Craft Coffee House
My fave cafe to tell residents about! The owner is soon lovely and passionate about her customers
(hint: she has both cafe customers and music customers)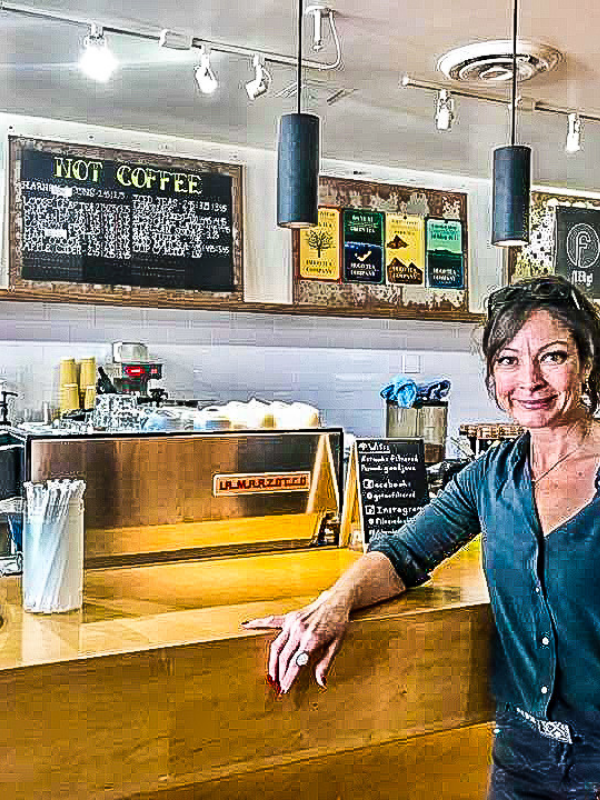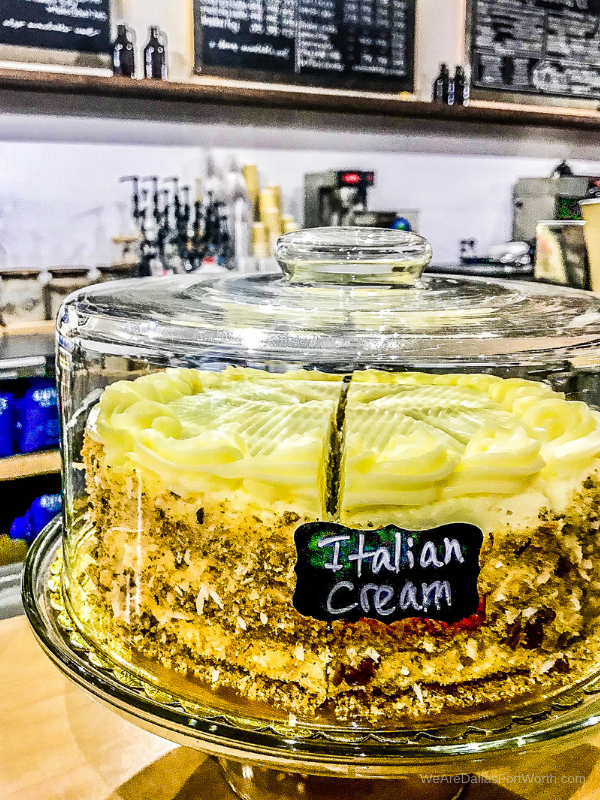 McKinney Sweet Spot
Who doesn't love a cafe with pink doors and lots of sweet treats?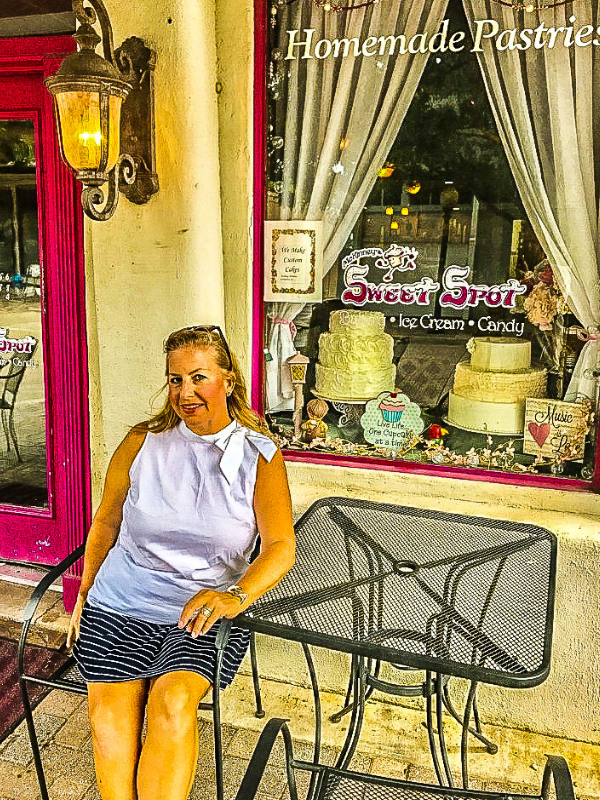 (this one also closed down recently 😔)
Snug Cafe
I love sitting in the chairs in the window or heading upstairs to the cozy loft. This is a great place to get cozy with a cup of tea and a scone. Yummmmm!
Emporium Pies
Awesome hot chocolate, coffee and of course pie.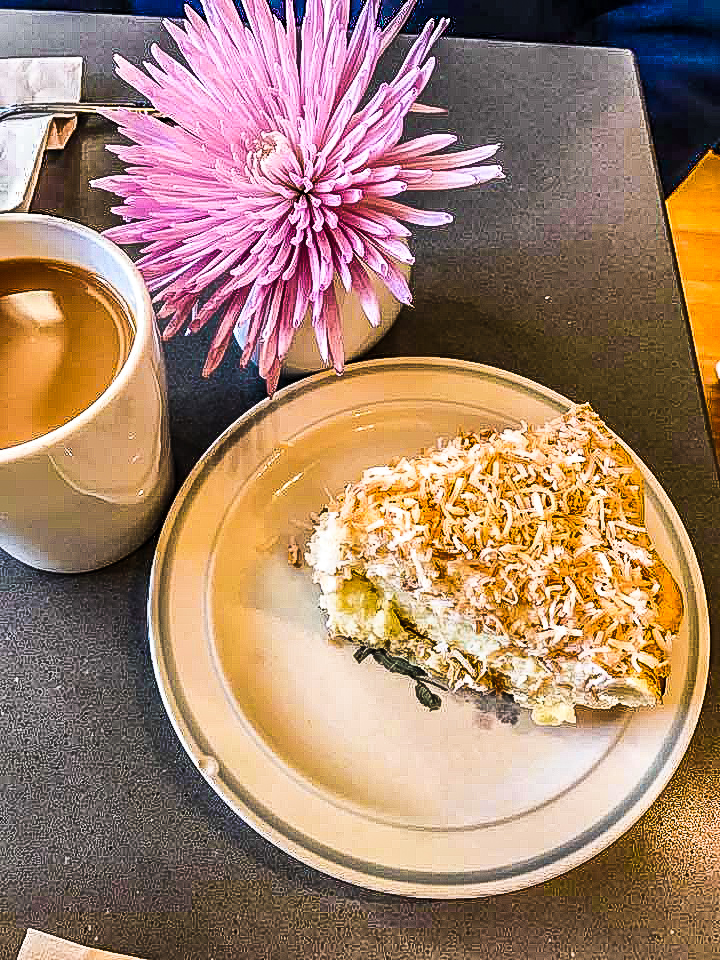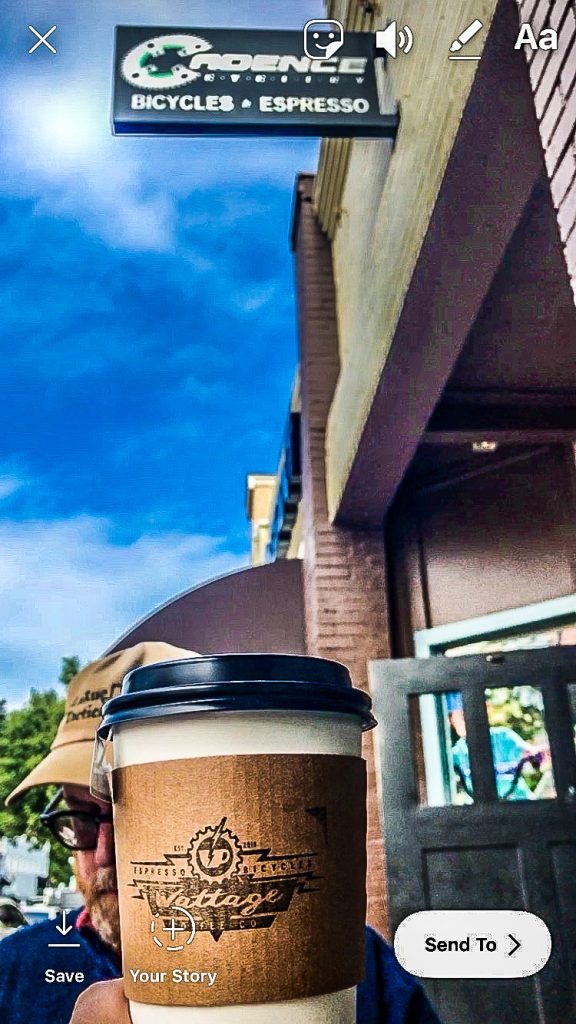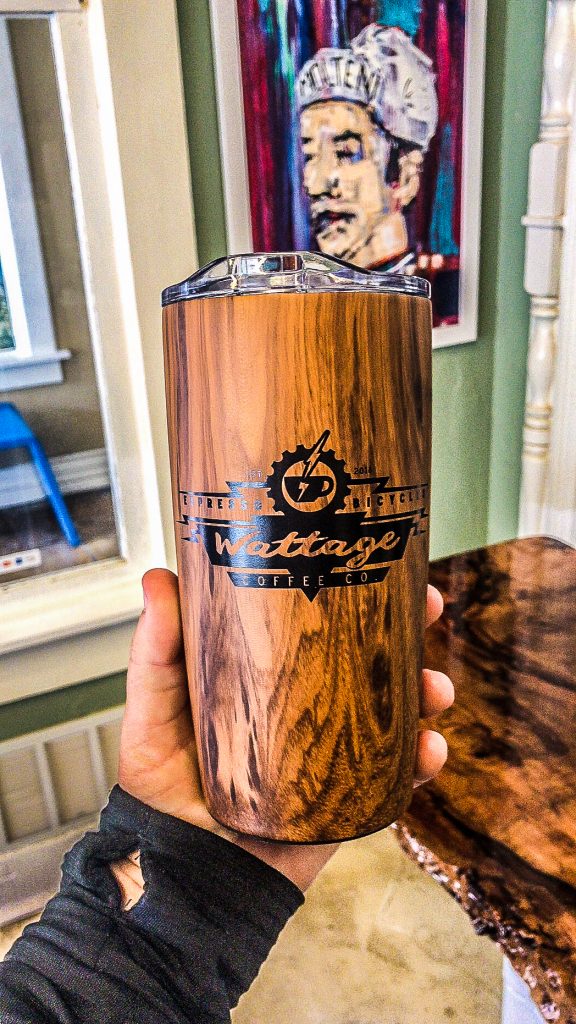 One day, perhaps downtown McKinney will be just like Fredericksburg where we can roam the streets with our wine and beer.
How fun with that be? And, I mean, what could wrong?  😉
Landon Winery
Such a fun place to come with a girlfriend and sit in the cozy booth inside or a large group of friends and hand out on their deck. Its right on the corner to see all the action.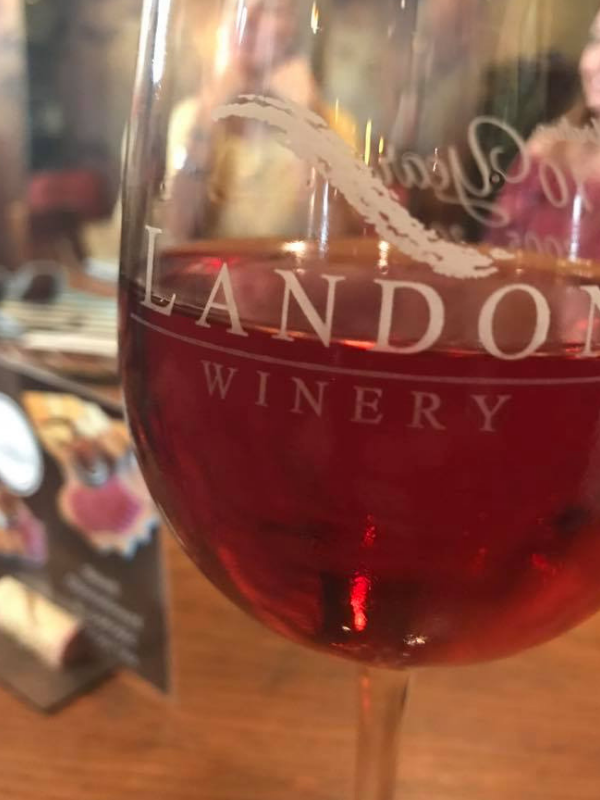 Lone Star Wine Cellars
This cute wine stop is tucked away behind Pumps Boutique.
It feels like a secret tunnel to all things wine. Pull up a bar stool and make new friends.

The Red Gate Inn
Located just a half-mile due north of McKinney's historic downtown square, this lovely inn offers guests two cozy rooms.
Neathery Estate
The 1912 Georgian Revival was newly restored in 2017, and opened as McKinney's newest Bed & Breakfast in 2018. Featuring four stunning suites, the home boasts a Modern Comfort, Grand History design; filled with antiques and modern luxuries.
Dowell House
McKinney Bed & Breakfast
McKinney Inn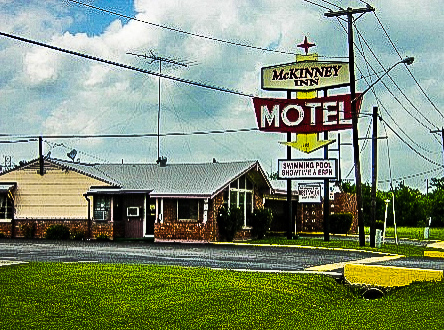 The Southern Chic Retreat
In desperate need of girl time and a craftcation? Yes, a CRAFTCATION!!
This is the place to book. I talk about it over HERE where I spent the weekend being wined and dined and crafting of course!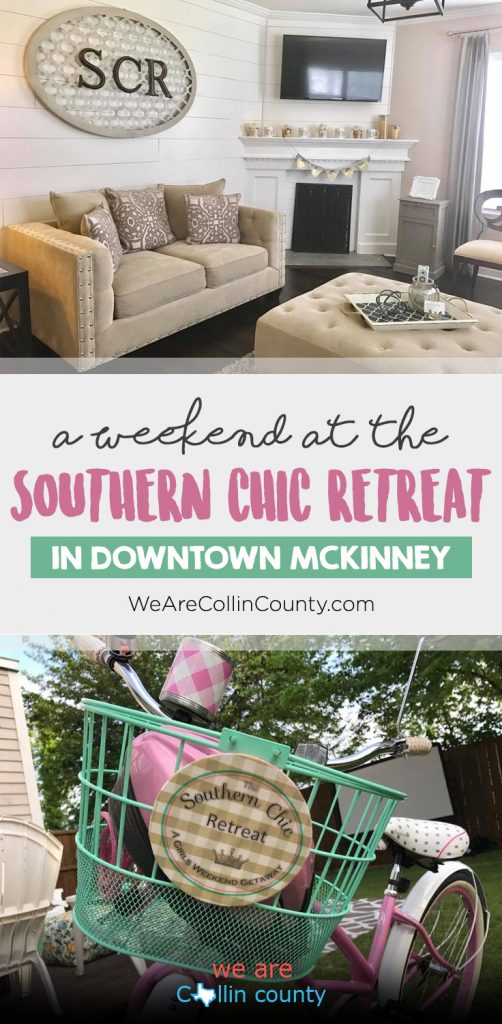 The Grand Hotel
Nestled between Landon Winery and the McKinney Sweet Spot, I am dying to take the hubby here for a weekend. I'd love to be able to walk out the door and start exploring everything the Square has to offer.
 The Bingham House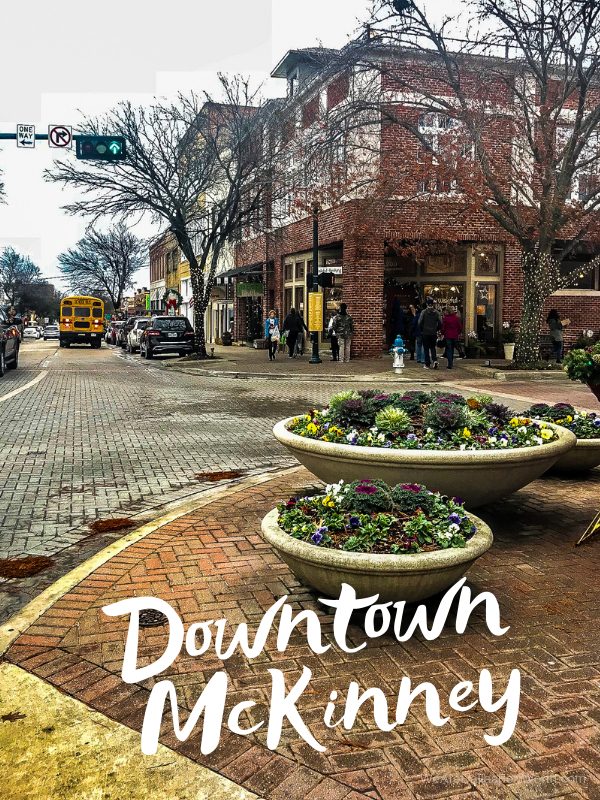 McKinney Oktoberfest (check out the wiener dog races, adorable!)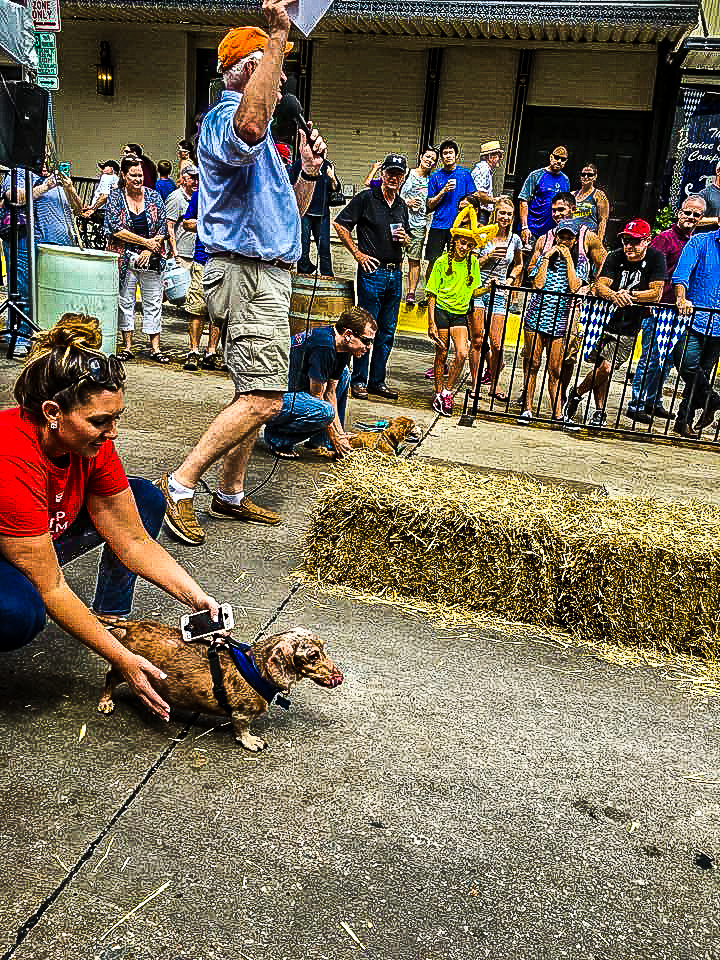 Scare on the Square
Home for the Holidays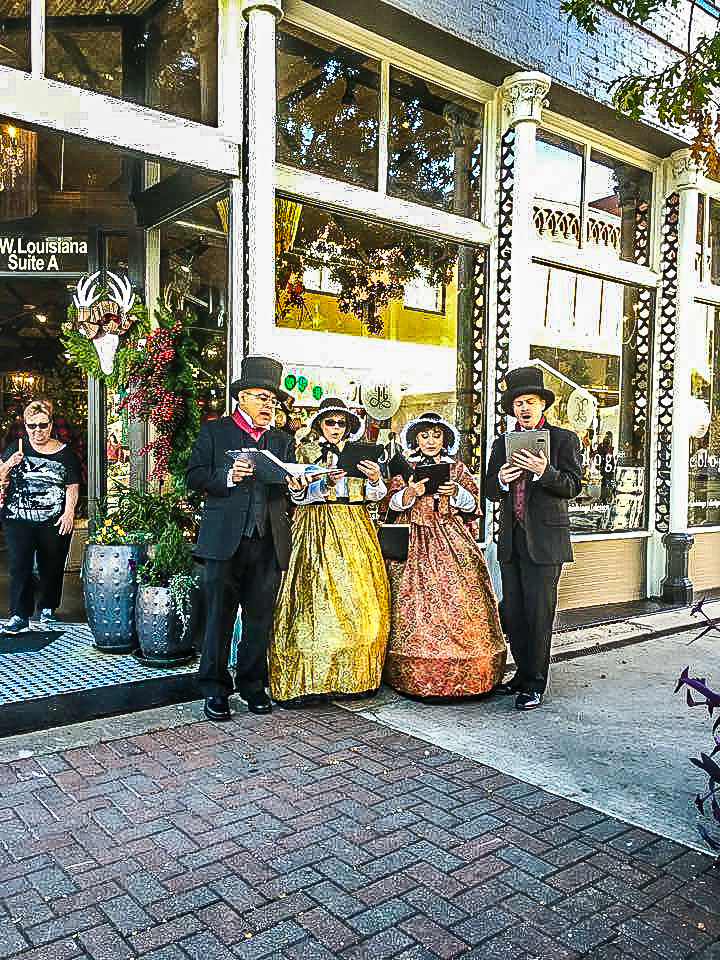 Krewe of Barkus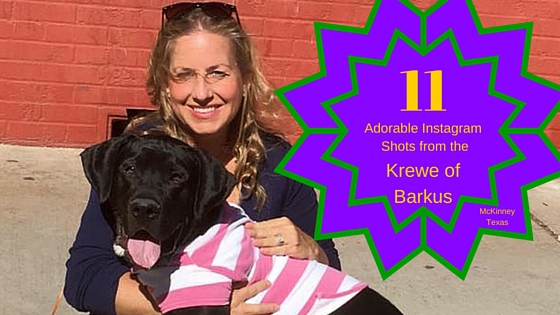 Arts in Bloom
Held in the Spring
Bike the Bricks
This event is in May
Red White and Boom Parade
But of course, July 4th!
(check with the city of McKinney for the exact festival dates)

540 Mercantile
This shop is filled with apparel, artisan handcrafted jewelry, furniture & home decor. What I love is being able to walk in and find an assortment of fun and pretty items.
Glitzy Girlz Boutique
31Ten Boutique
Homepieces
Antique Company Mall
This 2-story shop is filled to the brim with unique finds and antiques. I never miss walking through this shop when visiting the Square.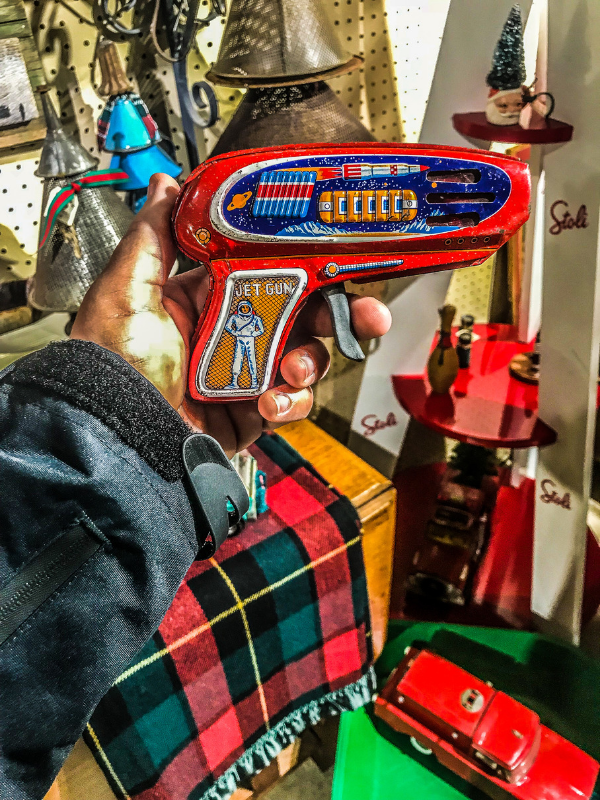 Landry Kate
One of the newer shops on the Square and it is full of the cutest clothes for women (and the prices are surprisingly good!). Make sure to look for it between Cadillac Pizza and Homeology.
Jasper & Petals
Kick Up your Heels
Nan Lee Jewelry
Yes, a brand new relative popped in for a wedding band here.  Excited!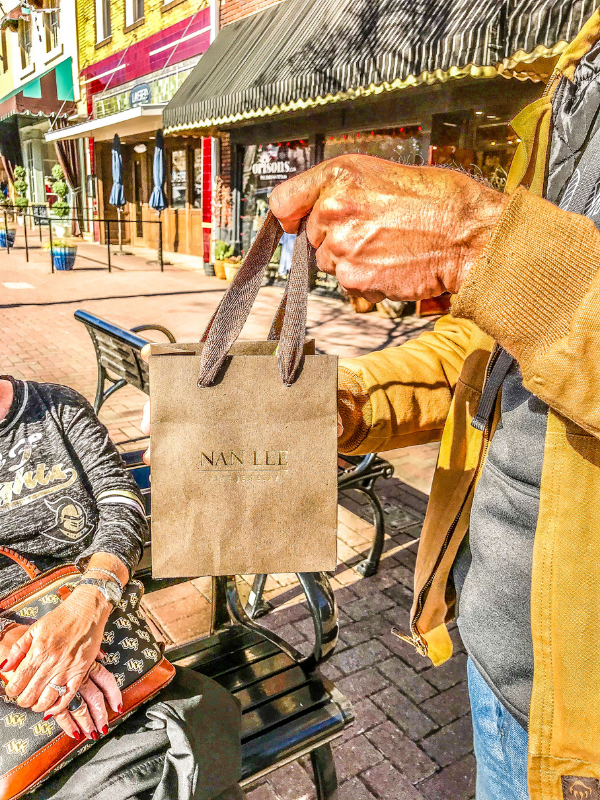 Collin County Feed & Seed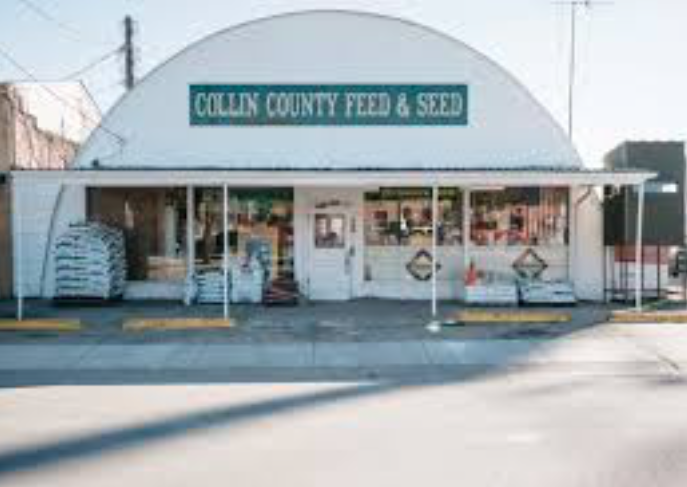 Old Red Lumberyard Vintage Market
The Old Red Lumberyard is a monthly (3rd weekend) antique and vintage sale held near the old downtown McKinney square. You can find unique one of a kind items from furniture, architectural, books, signage, shabby chic, primitives, linens and quilts, etc. You'll need to cross over McDonald St to make your way over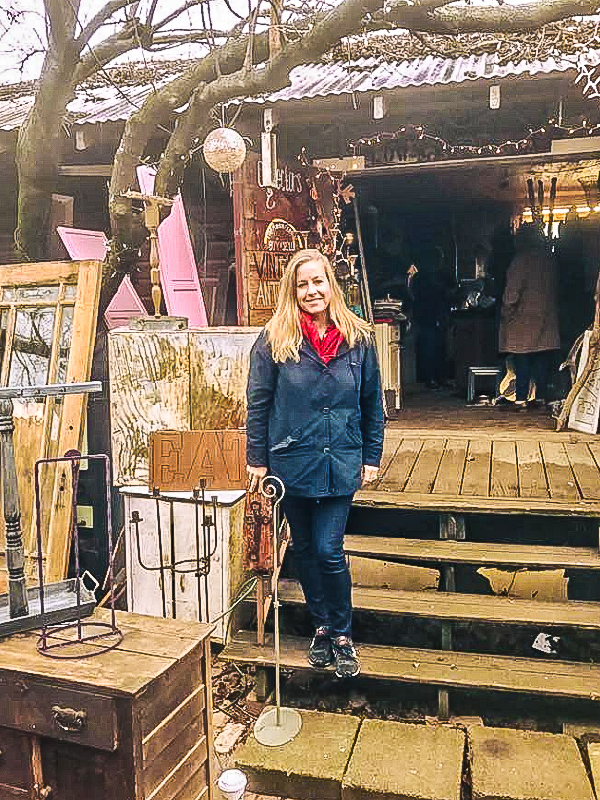 Homeology
This beautiful store on the corner is full of gorgeous interior pieces for your home. I love browsing this store during Christmas.
Birds & Words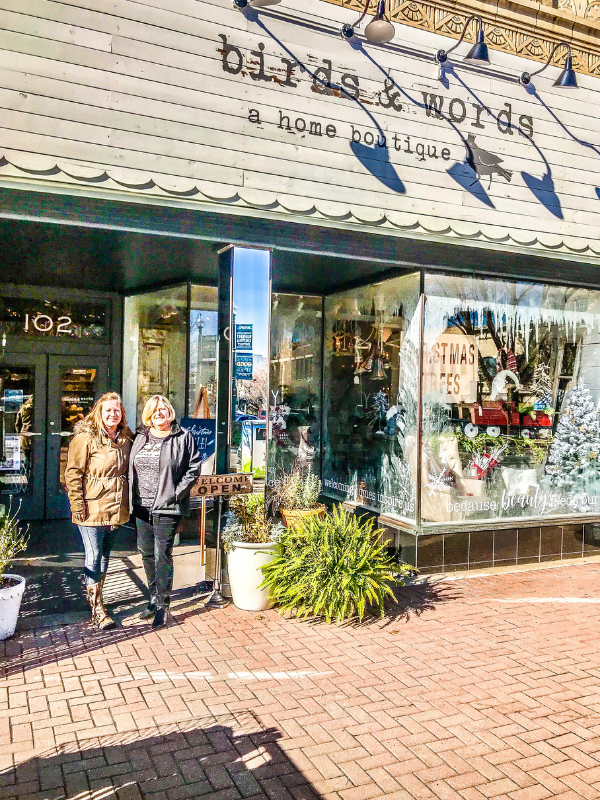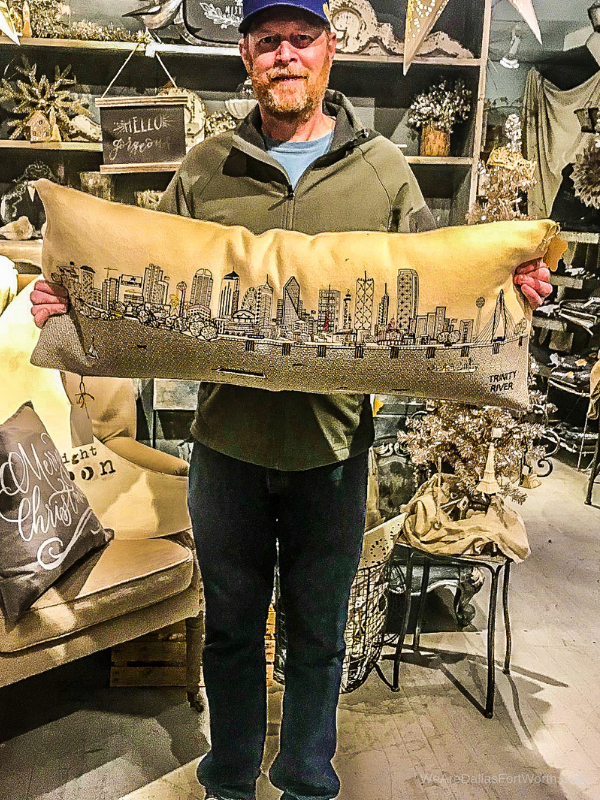 Mom and Popcorn
The place where you'll be a kid in a candy shop! You won't leave this shop without buying something. And if you have kids, you'll walk away with an armful of sweets. Have fun!
Barrons Estate Jewelers
I'm fascinated with this store on the corner that is filled with the most fabulous antiques like guitars, mandolins, jewelry, antique coke vending machines, clocks and lots and lots of other treasures. Don't miss it!
Special Things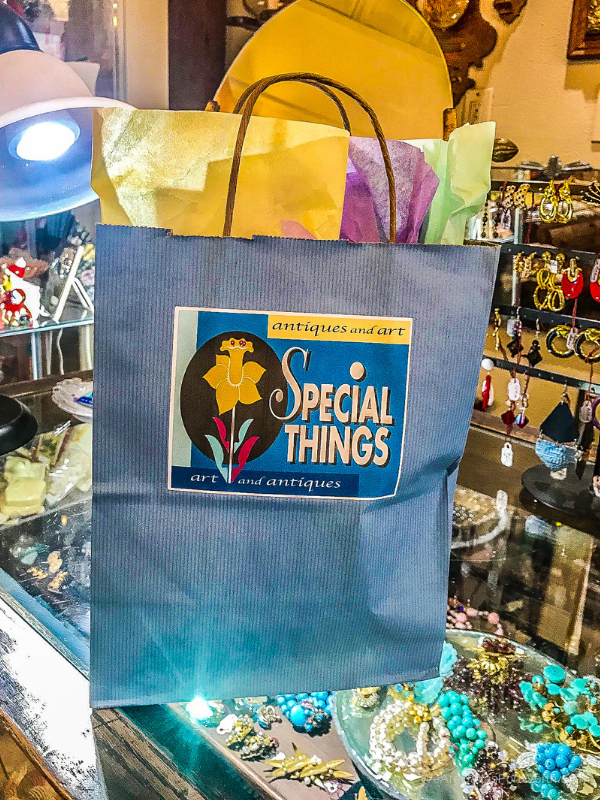 My Favorite Room
The Groovy Coop
This store is fun and funky with old and new treasures that you will absolutely adore!
Chase Hall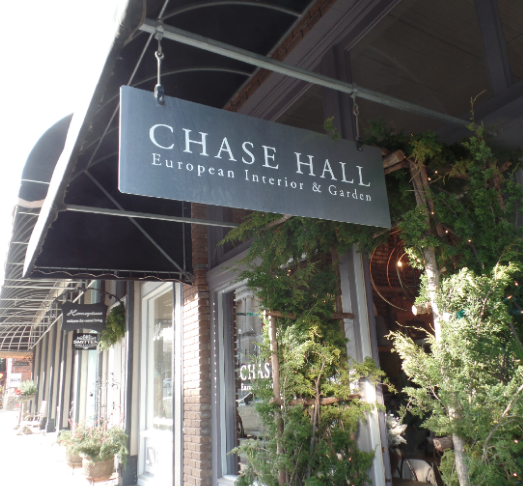 Ambrosia
The newest kid on the block with beautiful home decor, jewelry, organic laundry soap and lots of gems.
McKinney Knittery
Known as the community yarn destination and they now have their own dedicated location.
Arabella's
Order 66 Toys
Offbeat retailer featuring a range of toys, action figures, vintage collectibles, books & movies.
Antique House
This gorgeous shop is located next to The Pantry and we always visit after a yummy lunch. You'll be blown away by the vintage pieces available for purchase. And one more thing, the shop owner also provides estate liquidation for a family home.
Bay Willow Design  
Cotton Hearts
This is the store that pulls you in with their cute tees and clothing in the window and at the entrance to their store.
Cynthia Elliot Boutique
Pumps
Native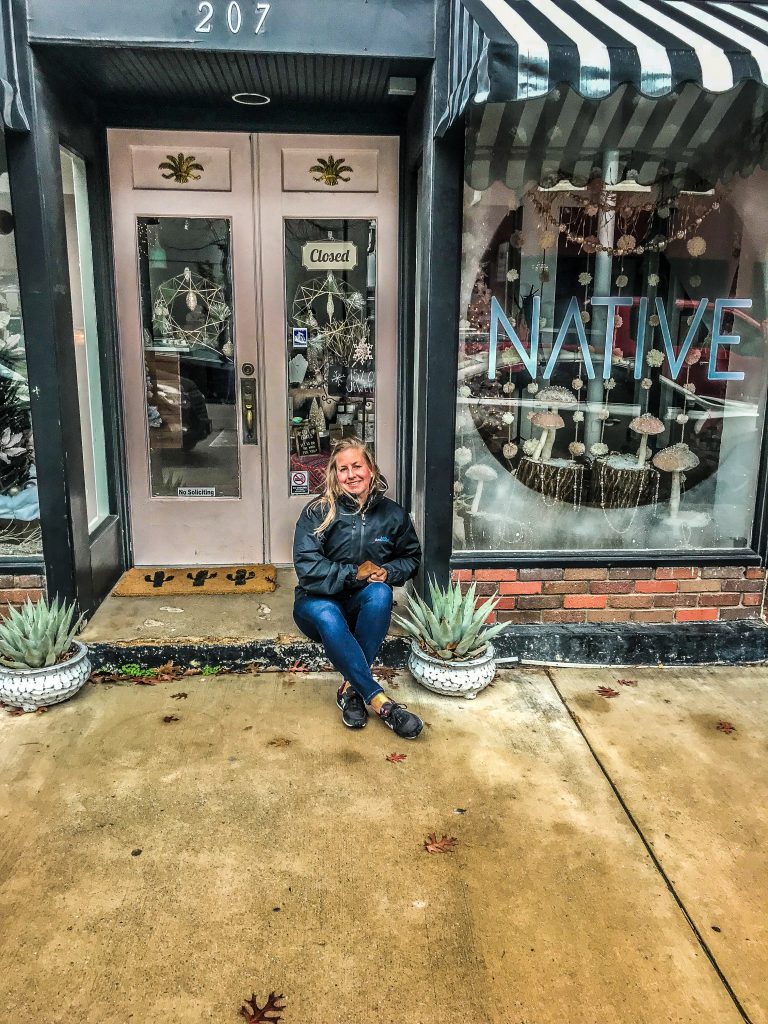 Kiss & Makeup Boutique
Sharla's
If you love sparkly, pretty things that smell amazing, you'll loveeeee this boutique
The Little Red Hen
Pop in if you need your Vera Bradley fix!
Soho
This French boutique is below Barron's and I just love the aesthetic and totally unique pieces that the owner curates
Petals & Vine
The Cake Stand 
Grab a baking accessory or place an order for an amazing cake!
Special Things Antique Store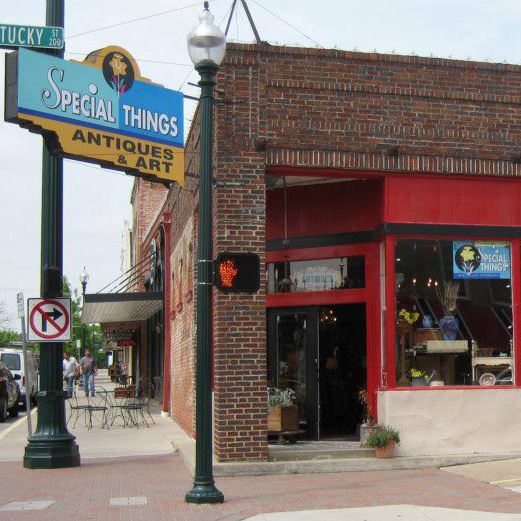 Orisons
The motto as Orisons boutique is "We dress Texas" If you live here or visiting here, stop by this place as its packed with the coolest clothes, boots, necklaces, earrings (love their jewelry here) and a ton more.
Me & Mrs Jones Boutique
This boutique is next door to the Celt and one of my faves, they have the cutest dresses here! The only problem? I would like to buy every single one of them!! Seriously! Its packed with color and fun!
LeAnn's Bridal
Tom Lavy's Stonewood Creators
This artisan shop hand crafts custom items for home and garden, specializing in rustic Texas accents.
LAST Art Gallery
Their mission is to showcase works from talented area artists ranging from the traditional to the eclectic. (its near Homeology)
Happiness is Quilting
This spot on the Square is resource for quilting fabrics, notions & accessories also offers a full calendar of classes.
Diggity Shop
Just off the Square (and a perfect stop as you walk over to Hutchins BBQ), you'll find this colorful shop.
Wishful Thinking
Fair and Square Imports
Beautiful handmade gifts from over 40 countries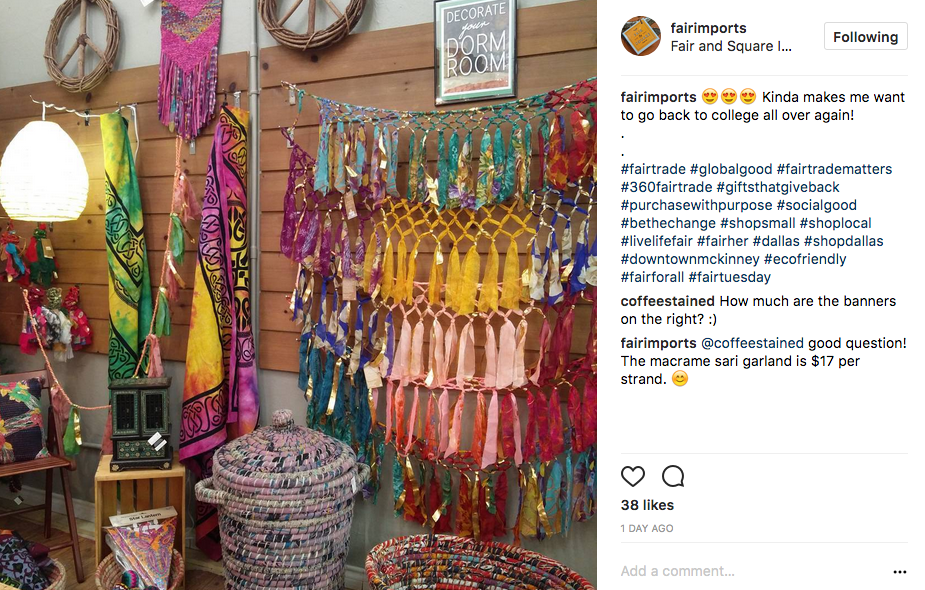 Doozie's Corner
This shop is HUGE and has a little bit of everything, from Yeti items to paints to cute tops its always fun to explore. And without a doubt, my niece Keely, will always find treasures that are perfect for hanging out with friends. I even had to put it on my line of Downtown McKinney merch (click the pic)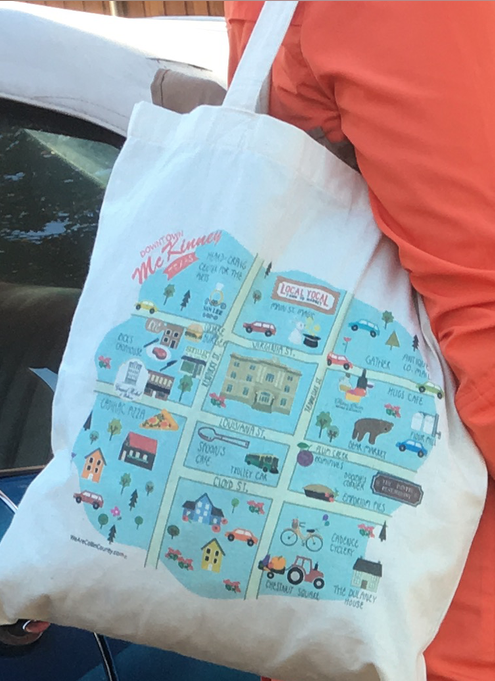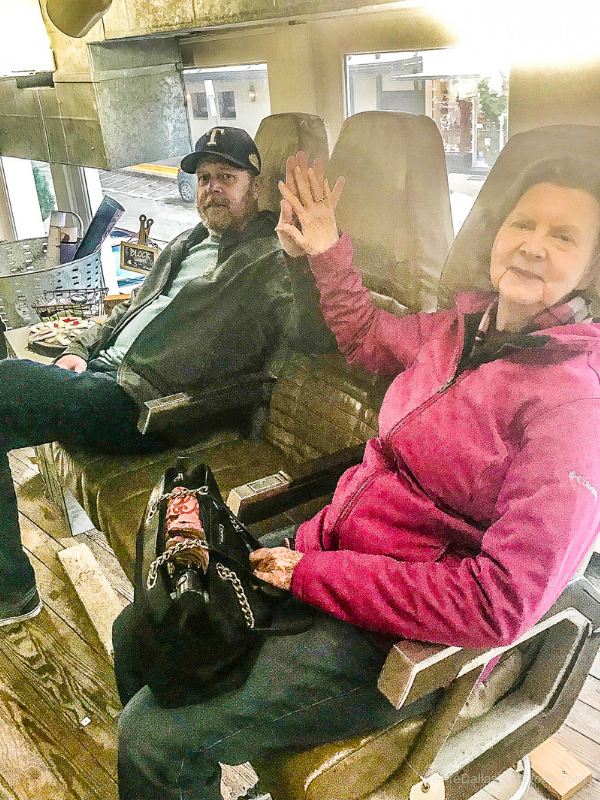 Doug & Lynda's Ski Shop
As adventurers, we love supporting this place! Plus, its all about your winter needs, which means when they open back up again, the Texas heat is fading away!!  Yippee!!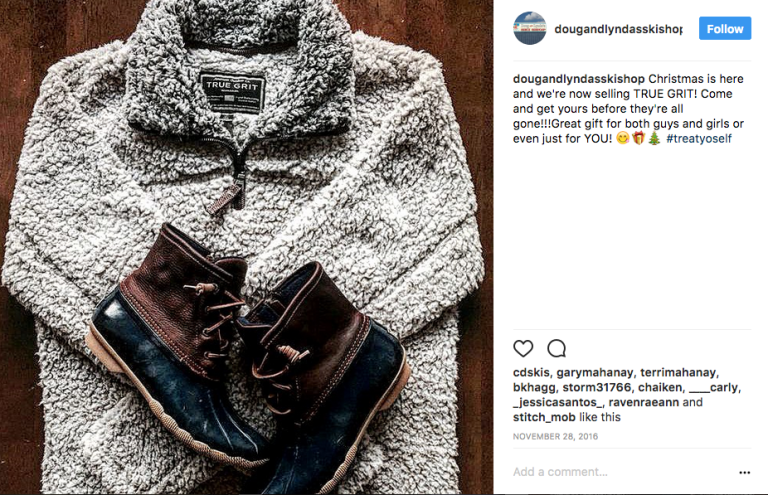 Harry's Boot & Shoe Repair
This is the place to take your boots that need a little makeover
Loco Cowpoke Salsa Shop 
Honey Pecan Butter, Sweet Potato Butter or Ghost Chile Salsa anyone? This is a great place to get gifts for yourself or visitors because it just screams of Texas + all the yumminess we offer. If you pop in, you'll get to sample almost everything!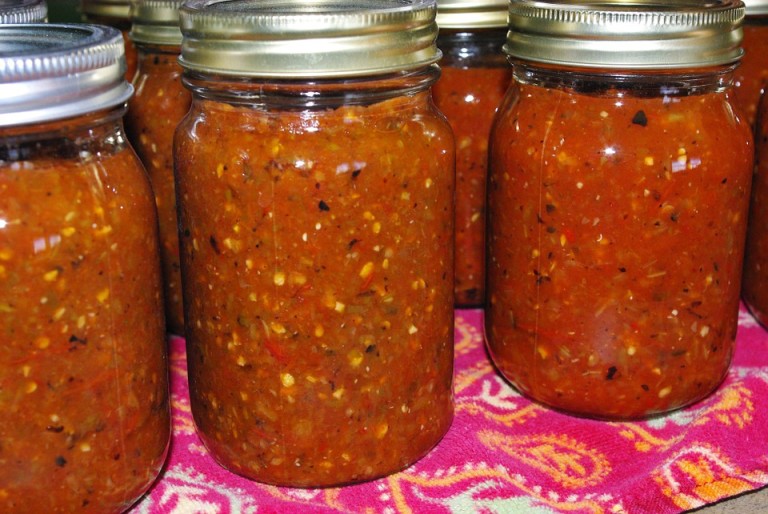 Just Piddlin'
Wire We Here
Easy Rider Trikes
Orisons Art & Framing
The Menagerie
This antique shop is packed to the rafters, offering beautiful pieces from Belgium, France and England to name a few. These are quality, unique pieces offered at amazing prices!
Cadence Cyclery 
We spend a lot of time on the trails, from Erwin Park to Oak Cliff Nature Preserve to RCP.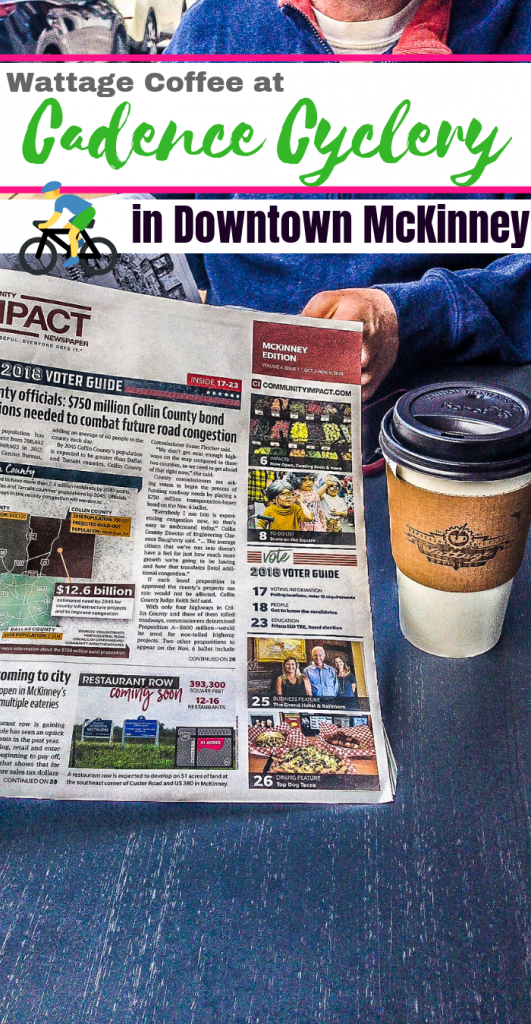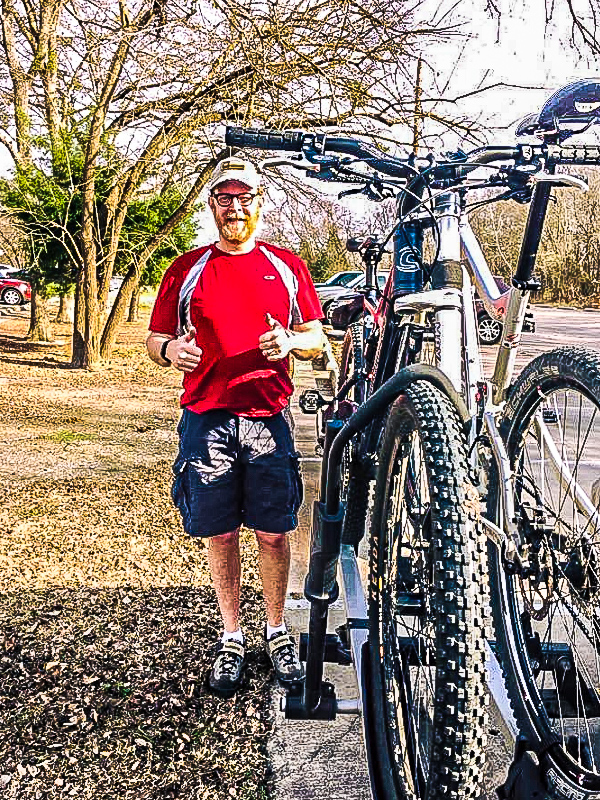 We love having a community shop that is such a resource and help to our biking needs.
Giggle Brush Designs 
A sweet shop for your little one or a gift for a friend. Such a unique baby and children's boutique . . oh, and they even have bedding (if your not in Texas, they'll send you a swatch to help you out).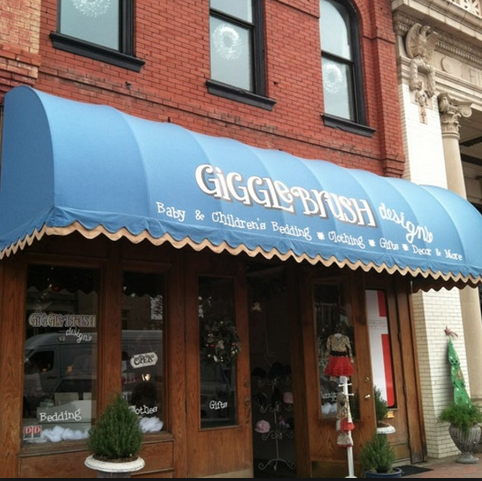 House of Hargrove-McKinney
One can never have enough shabby chic, am I right?
A Number of Things
Kick Up Your Heels 
Summer James
Upstage Dancewear
I love shopping here for my niece who is a ballerina, dancer and cheerleader.
Bear Market
Don't skip over this amazing antique shop across from The Pantry. It's 2-stories with a treasure in every nook and cranny. Another shop on my McKinney line  =)
Texas Monkey Business
Rockin' A B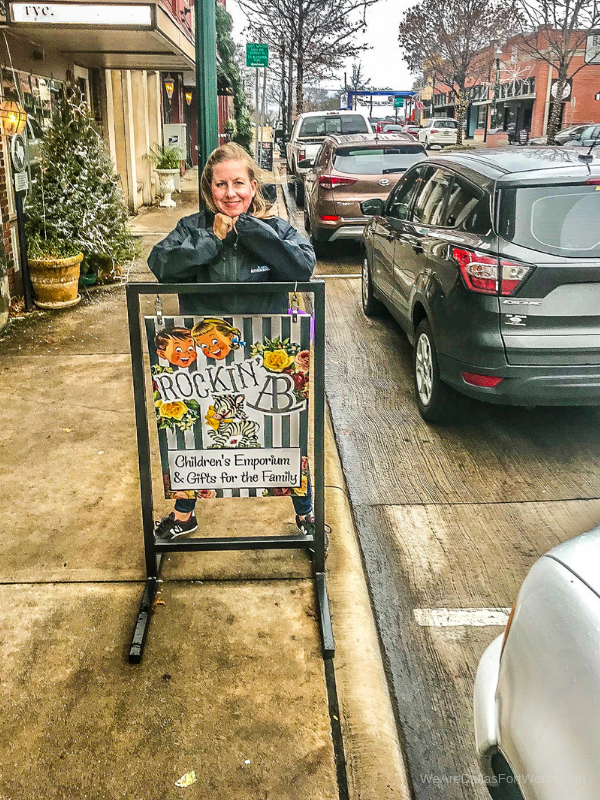 Hoss & Lulu
The McKinney Shop
Willow House
A Twist of Lime
You've probably taken a rest on their lime bench at some point  =)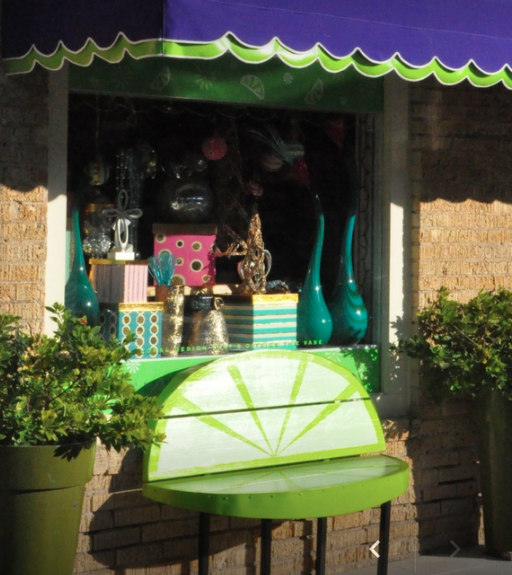 Mayfield & Company Salon & Spa
Jeremy's Barber Shop
Salon Gabriella
Skylight Salon
Spa Esoteric
Primp Salon Boutique
Balise Salon
Pavitra Organic Day Spa
Palace Barber Shop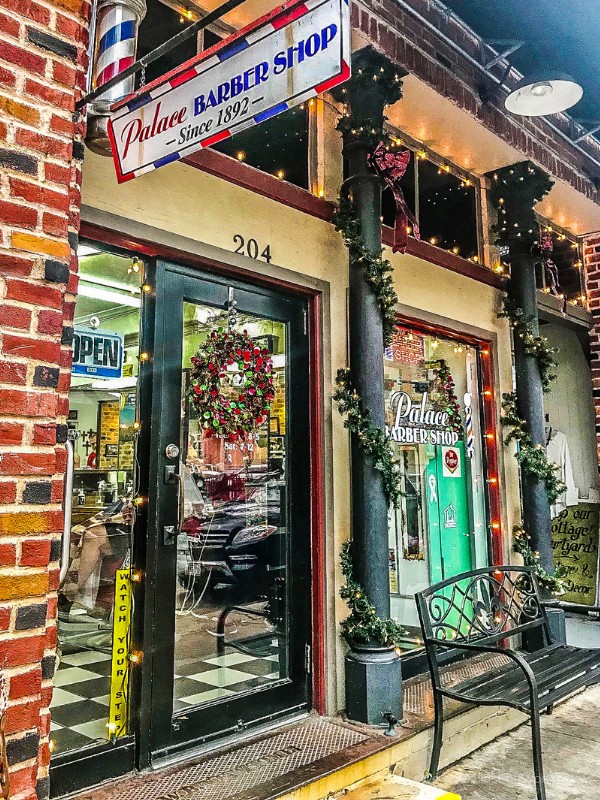 I'll be honest. My husband likes downtown McKinney but he doesn't wake up with a strong desire to smell harvest spice candles again and again at the cute shops like I do.
However, he does wake up with a desire for BEER.
Always and forever.
Thankfully, not only are their some amazing pub options on the Square, there are also 2 kickass breweries within a stone's throw of the Square that will satisfy his craving for barley and hops.
Tupps Brewery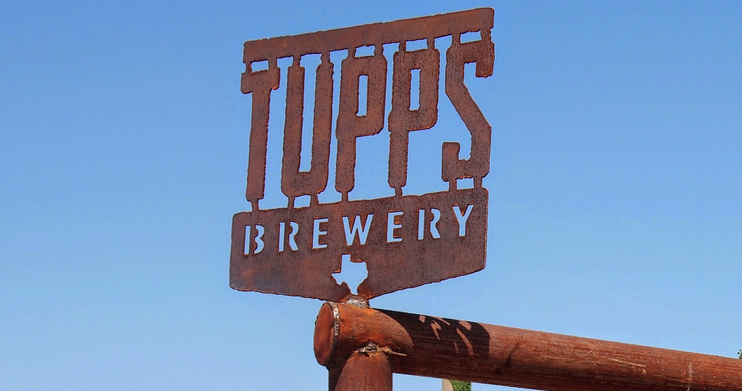 Franconia Brewery
Every Saturday, you can attend a  fun and funny tour with lots of Bavarian style beer.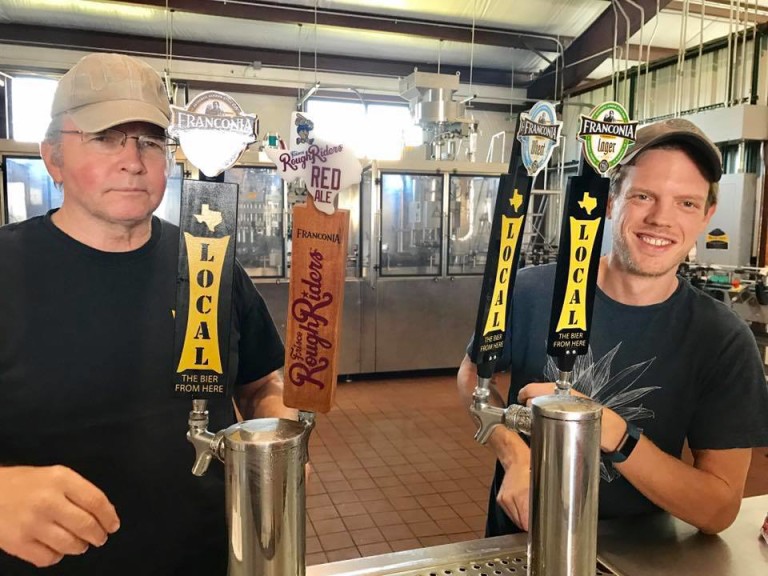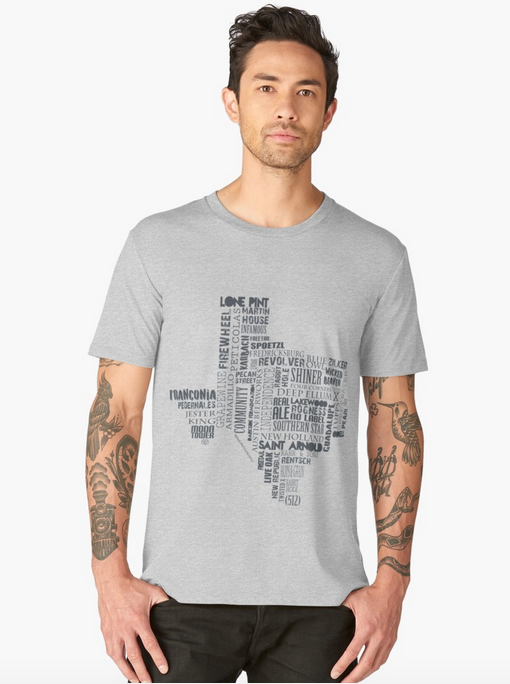 The Comedy Arena
McKinney Art House
Eclair Bistro has jazz on Saturday night
Food Walks of Texas
The Board Bar
Walls of Clay
We Ate Well Food Tours
Made of Sugar & Spice
McKinney Performing Arts Center
Wild Brush Studio
McKinney Trolley Tours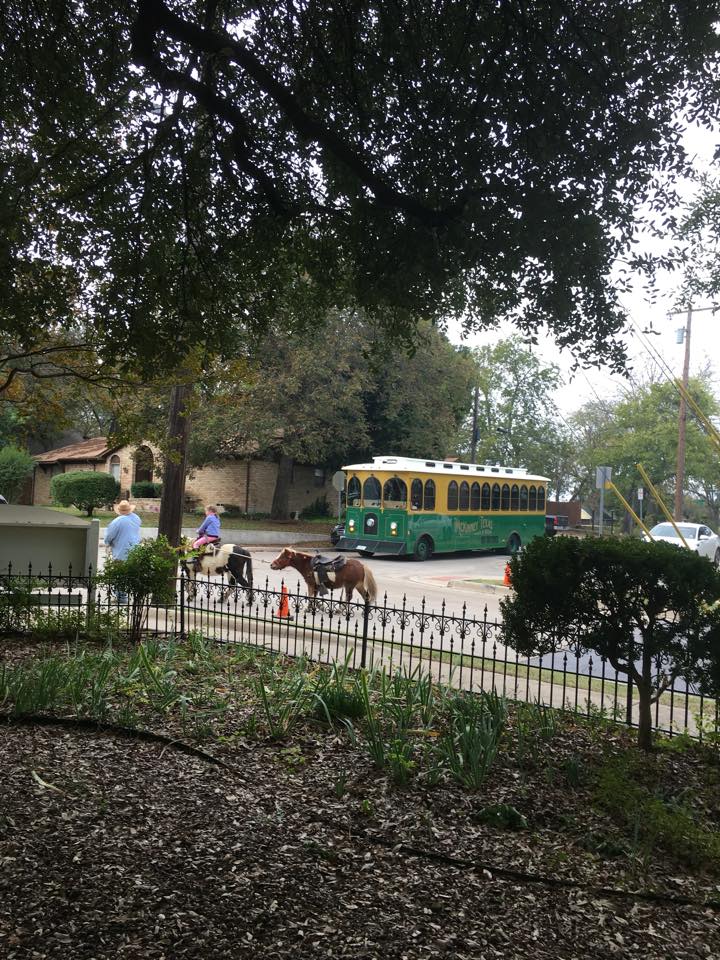 Chestnut Historical Village Tours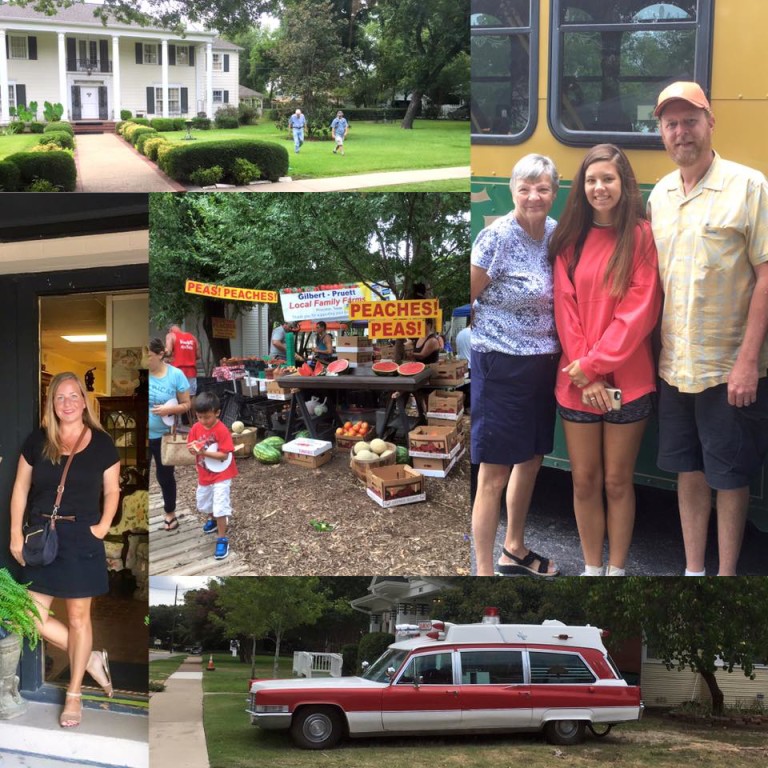 Finch Park
301 W Standifer St, McKinney, TX 75069
Dr. Glenn Mitchell Memorial Park
300 W Louisiana St, McKinney, TX 75069 
A teeny park at the onset of the Square – I first noticed it during the Krewe of Barkus festival as the start to the parade and all of the awesome booths.
Roy & Helen Memorial Hall & Library
101 E Hunt St McKinney, TX 75069
 Although not a park, I had to pop in this adorable library just off the Square.    A free resource of books, events and learning programs for the community.

Collin County History Museum
300 E Virginia St, McKinney, TX 75069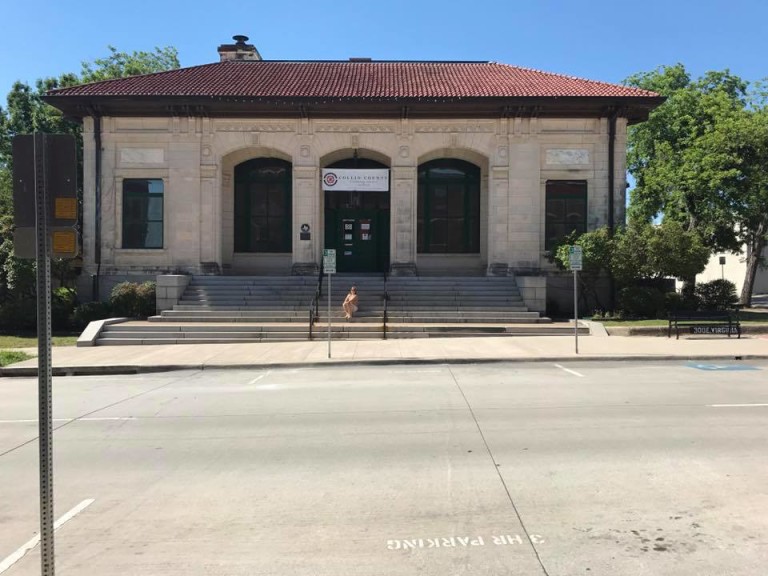 Also, try the City of McKinney website as well. Their site provides insight as to where to park, how long you can park in certain areas, construction zones as well as DASH. Plus, they have a paid staff dedicated to promoting all things McKinney. Feel free to give them a call as well  =)
AMEN to that!!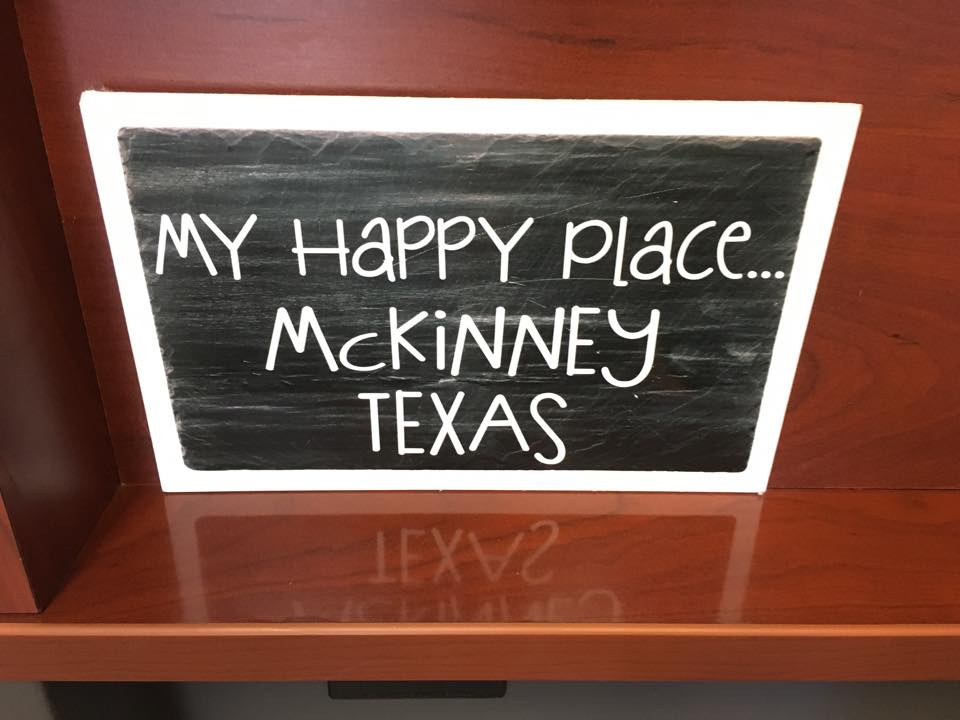 Come on over to Facebook and tell us what you love about Downtown McKinney! Everyone has a favorite spot or a favorite way to spend their day.
And be sure to ping Brian and I as we are typically there for every festival and a lot of our weekends, we'd love to run into you and meet other people that love this town  =)

P.S. If you LOVE downtown McKinney, then you might just love this fun collection HERE 

And many love being on my Friday newsletter, Becca's List that's only 10 bucks.

You might also like . . .