Disclosure of Material Connection: Some of the links in this post may be "affiliate links." This means if you click on the link and purchase an item, I will receive an affiliate commission. Disclosure in accordance with the Federal Trade Commission's 16 CF.
Litter never rests. After all of the campaigns that our glove has had on litter control, humans can still be animals. You can fight it or you can accept it and make a plan. I recommend, accept it, make a plan and act on it consistently. Because when it comes to living in Dallas, you know that Plano residents have higher standards than the average Jo. If you are a commercial property manager or a part of a commercial real estate management company, you might be wondering, where can you find parking lot litter removal in Dallas?
Here's what's happening to your parking lot . .
Its baking in the 105 degree summer heat.
Its getting pounded by hail. Rain. And sometimes sleet.
And full of Autumn leaves for October and November.
You need to find someone who provides parking lot litter removal in Dallas.
Where Can I find Parking Lot Litter Removal in Dallas?
Because your needs are totally UNIQUE.
Each lot you own is UNIQUE.
Some have a little traffic.
Some have a ton.
Some are near a high school and have 3 fast food joints.
Maybe its a parking garage
Or a gas station.
This company helps you make a great first impression.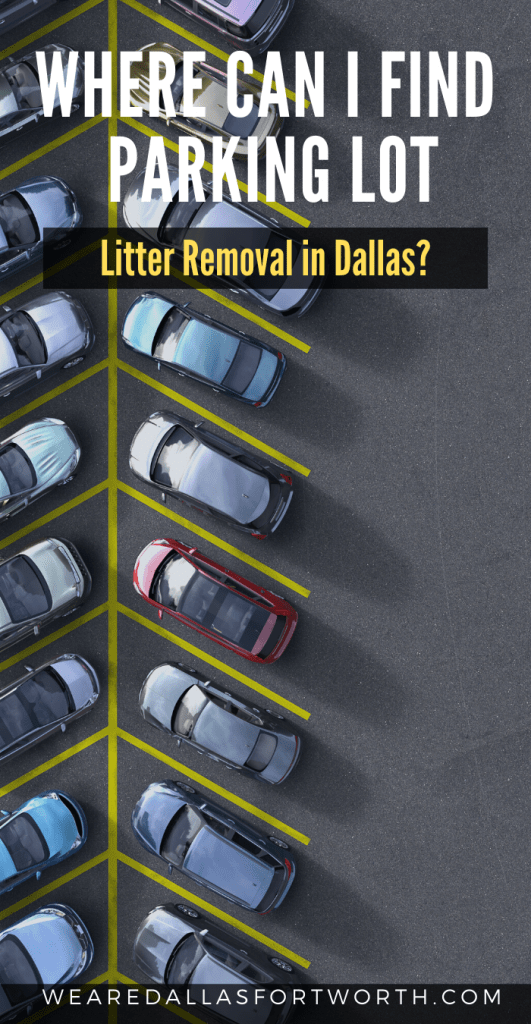 Let's get some questions answered ⤵️
⦾What area do you serve?
Our service area includes Dallas, Highland Park, Richardson and Plano.
⦾How do you price your litter cleanup service?
Pricing depends on your needs.
I could give you a ballpark of $350 er month.
But I would have to discover how many days per week you need service.
As well as . . .
What kind of tenants you have.
What size is the property.
If you have a donut shop, an Eatzi's or you have a sport stadium that all the kids from Dallas rush to at least 2x per week . . there might be more trash than a lot with one ballet studio.
Its all standard items that we will look at.
⦾Are you insured?
Yes. We carry the comprehensive liability insurance.
⦾Do you offer other services?
Our only priority is commercial lot litter removal.
We are laser focused on that one thing.
⦾Will you be in my customers' way?
Absolutely not.
We clean your parking lot after hours, when there are as few vehicles around as possible.
Its important that we have visibility on all of the litter.
Not only does this keep us out of your customers' way, it is necessary to make sure we can see all of the litter. It is impossible to thoroughly clean a parking lot during the business day – there is just too much vehicle traffic.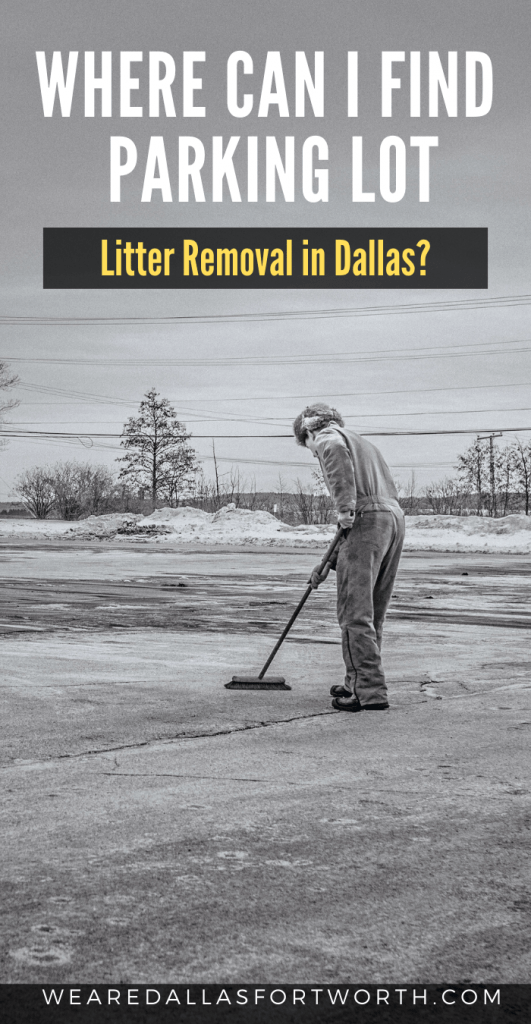 So why does commercial parking lot litter removal matter?
1. It's really good for the environment.
Its the right thing to do.
If we have the potential to cause it then we need to be responsible for a solution.
Litter is damaging to our wildlife.
2. A clean property shows customers that you care.
3. It adds an extra set of "eyes" on your property.

At night, all sorts of things can happen.
Our cleaning specialist will watch out for vandalism, burnt out lights, damage to the building or anything that stands out as abnormal.
If we see that, we will make you aware.
We want your property to be welcoming to your tenants and their customers.
Where Can I find Parking Lot Litter Removal in Dallas?
Fill out the below form unless you already clicked on one of the links above and reach out to us today.