Disclosure of Material Connection: Some of the links in this post may be "affiliate links." This means if you click on the link and purchase an item, I will receive an affiliate commission. Disclosure in accordance with the Federal Trade Commission's 16 CF.
Here's what you can do ➡️ You can take your vehicle to an approved Texas DPS inspection station, and you can find one by using the Texas DPS Vehicle Inspection Station webpage. But go ahead and keep scrolling because I will tell you exactly what your options are for Frisco Texas car registration.

Next, you'll need to make sure that you have proof of insurance and proof of ownership for each of your vehicles.
Two things you probably already know you need but its probably nice to have a list prepared.
That's what you do if your in need of first time car registration. 
What You Need to Know about Frisco Texas Car Registration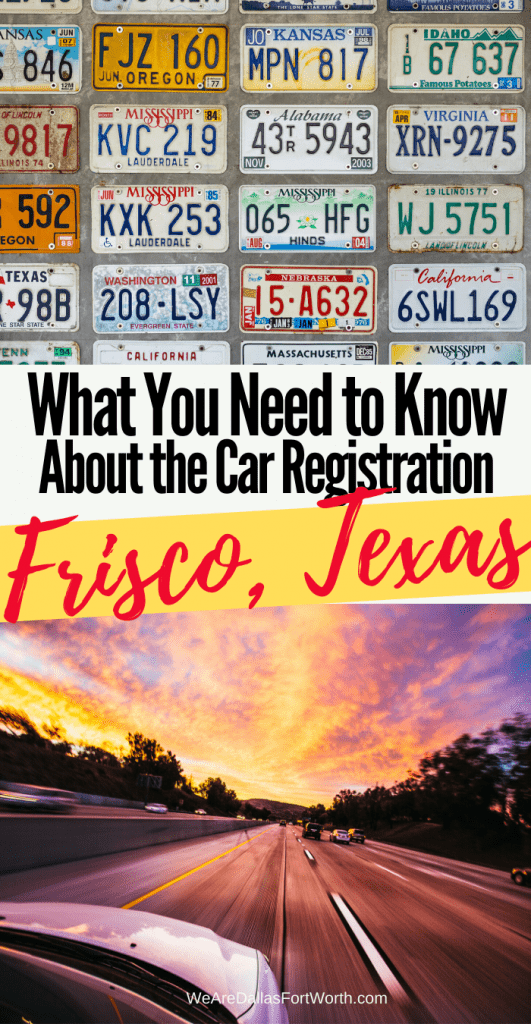 Where can you go?
Collin County Tax Assessor and Collector, Frisco Office
6101 Frisco Square Blvd #2000, Frisco, TX 75034
(469) 362-5800
Denton County Tax Office
5533 FM423 #401, Frisco, TX 75034
George A. Purefoy Municipal Center
6101 Frisco Square Blvd, Frisco, TX 75034 (located inside of the Frisco library)

So now that you know where you can go for car registration in Frisco . . .
You might also want answers to these questions ⤵️
Does a dealership register your car?
Yes. Most dealerships, new or used, should be able to process a vehicle's registration at the time of purchase.
But be sure to look at the line items as the dealership will most likely charge fees for this.
They will add those fees to the total sale.

How can I check to see if my car is registered?
Call your Frisco DMV office.
When you call, just tell the customer service representative the VIN number you want checked for registration.

Before you make that call, go to the garage and write down the number or take a pic with your phone.
Do car dealerships give you license plates?
Most dealerships, new or used, should be able to process a vehicle's registration at the time of purchase.
You will either receive your license plate or a temporary registration tag.
Make sure you have one of these before driving home. The license plate area cannot be blank.

What does it mean to register a car?
Motor vehicle registration is the registration of a motor vehicle with a government authority.
The purpose of motor vehicle registration is to establish a link between a vehicle and an owner of the car.  There has to be a connection and a paper trail.

Another thing . . .
You will need documents.
Hopefully, you are a super organized person and you can find all of these with ease.
I know, I know.
#Adulting
Documents Needed:
Registrations Renewal Form
Current Insurance
Vehicle Inspection Report
All vehicles will require proof of inspection. Even trailers.
Go to www.twostepsonesticker.com for additional information.
License plate number (snap a pic with your phone)
Here are a few document holders that can help keep you super organized ⤵️
One more thing . . . come join the Facebook convo.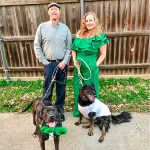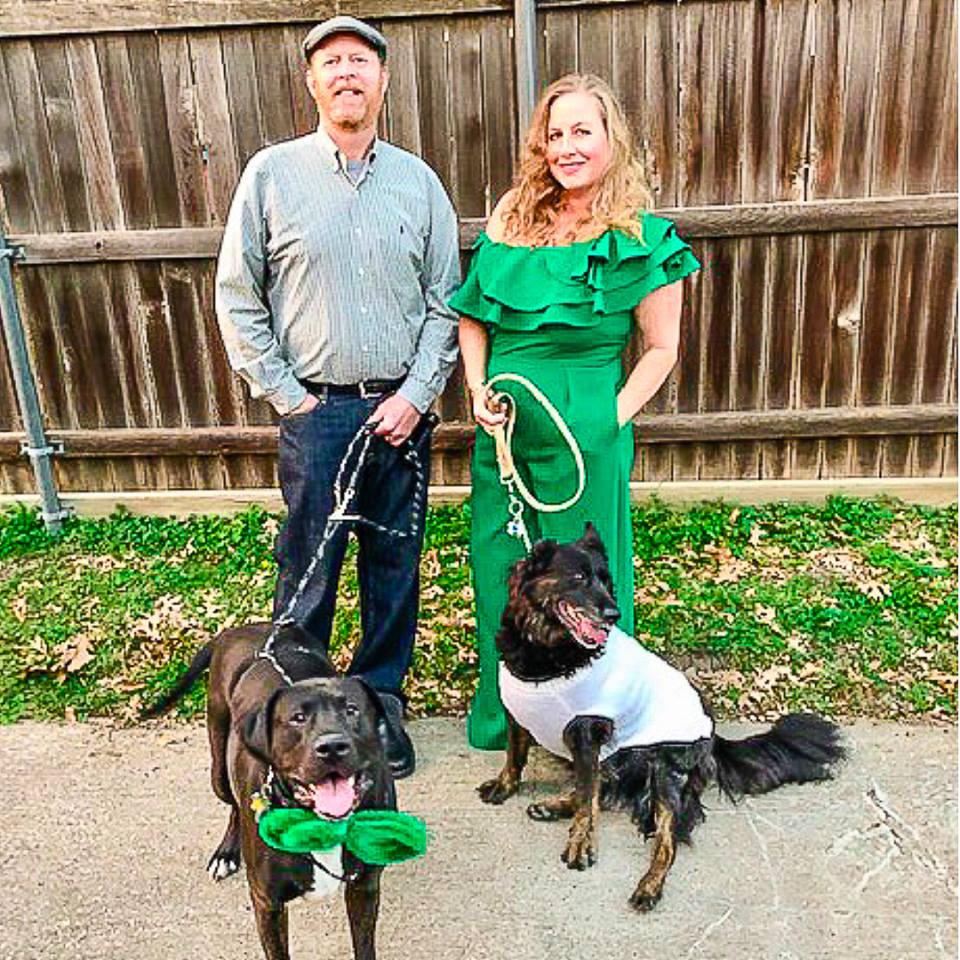 Interested in working with the We Are DFW team or being featured here on the website, start here
They help local businesses in DFW and beyond including copywriting, content marketing, blog campaigns, email marketing, social media, coaching and consulting.
You might also like: