Disclosure of Material Connection: Some of the links in this post may be "affiliate links." This means if you click on the link and purchase an item, I will receive an affiliate commission. Disclosure in accordance with the Federal Trade Commission's 16 CF.
The DART Blue Line  was part of the initial launch of DART's light rail service in 1996. At the time, the line only ran from Illinois to Pearl in the northeast corner of downtown. In 1997, the Blue Line was extended south to Ledbetter and was extended along the Red Line to Mockingbird, in preparation for the future extension to Garland.
The trains have been in our town for a long time and are such a fantastic way to move around the metroplex.
And, if you have a love of adventure and don't want to stray too far from home just look to our own Dallas Rail System – this article is all about the DART Blue line but you can find the others here.
(just click on their pics)
Yes, this same train that gets you to school or work can also take you from the 'burbs into all sorts of experiences such as the Irish Festival to the yummy cafes in Deep Ellum to the Dallas Aquarium.  In the last 2 years while living in Plano, I have seen explosive growth in our town which also means lots of construction, traffic and cars galore.  Adventuring on the train makes life . . . well, an adventure with none of the hassle of navigating the concrete jungle of Central Expressway and the Dallas Parkway.  Dallas and its surrounding cities are bursting with cultural experiences, dining and entertainment, all walkable, UBERable, bussable or bikeable from a DART rail station or bus stop.
On September 24, 2001, the Blue Line extended to White Rock, just northwest of White Rock Lake. On May 6, 2002, the Blue Line was extended to the LBJ/Skillman, just beyond LBJ Freeway (Interstate 635). It was extended to Downtown Garland on November 18, 2002, and to its current northern terminus, Downtown Rowlett, on December 3, 2012.
Future expansion for DART Blue Line
DART's 2030 Transit System Plan, approved in October 2006, calls for the Blue Line to be extended south beyond Ledbetter to the University of North Texas at Dallas, as well as a branch along Bonnie View road to Interstate 20 and the SouthPort Intermodal Terminal. The plan also includes a new Lake Highlands station near Skillman Street and Walnut Hill Lane, which opened as DART's first infill station in December 2010.
And . . . the South Oak Cliff extension
In October 2014, construction began for a 2.6-mile extension south from Ledbetter station to the University of North Texas at Dallas, adding two new stations to the line: Camp Wisdom and UNT Dallas. The extension will open for service in December 2016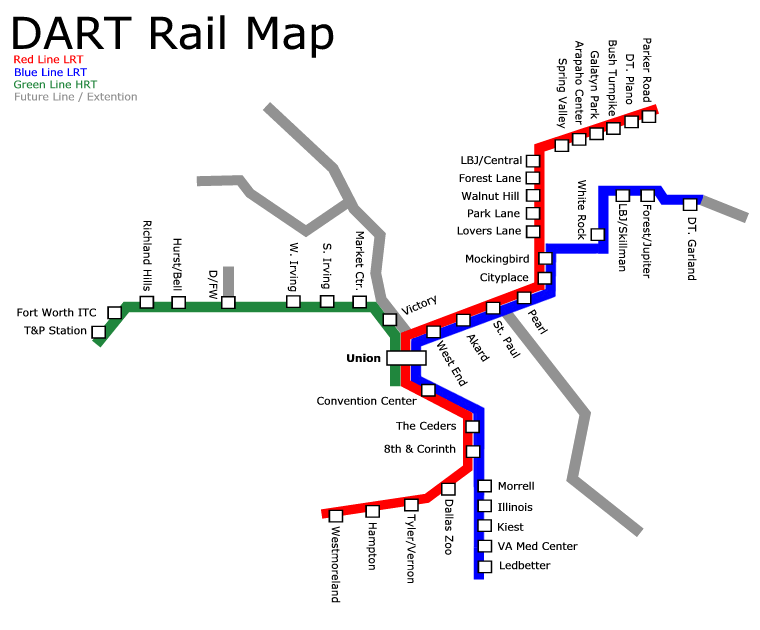 Now, when I mention to friends that I often taken the train, many times the responses are not favorable.  I get it.  Public transportation has its variety of weirdos, smells, musicians, loud talkers . . you name it, every train has it.  But I believe the Pros far outweigh the Cons.  And if you think you might be unsafe on a train there are some common sense tips and tricks.  I'll get into those further down in the article (I've got some good ones and for the record, have never had a bit of trouble).  I've taken the train early in the morning, late at night and from Parker Road station in Plano all the way to DFW airport (yep, that's a long ass ride).
---
Things to Know Before you Go:
Download the GoPass app to purchase tickets (you can also purchase tickets at the machines by the station but the app is much more convenient if you are jumping on the train last minute)
No food or drinks (don't bring your Starbucks, sometimes you are standing and it would not be good to spill.  DART trains are some of the cleanest public transport you'll find in the country.)
Generally the tickets cost $5.00 for your full day round trip (yes, you can buy 2-hour passes, off peak hour passes, senior tix etc)
Most stations have free parking (parking is super abundant on the weekends)
If you walk up to the train and the doors are shut, just push the button to the left of the door
The DART employees are extremely helpful and you can ask them questions (don't be shy)
---
In this section, I'll go through each station, so skim ahead to the stations you might want to hop off at and take a look around:
Downtown Rowlett Station
Rowlett is not the most hopping place . . . at least yet (wait till Dallas really starts busting at the seams).  But it does have one of our fave mountain biking trails, RCP aka Rowlett Creek Preserve.  AND, there is a new brewery on the scene that I cannot wait to check out with the hubster – Bankhead Brewing Co.  Its right on Main street and going to bring a massive dose of coolness and beer of course.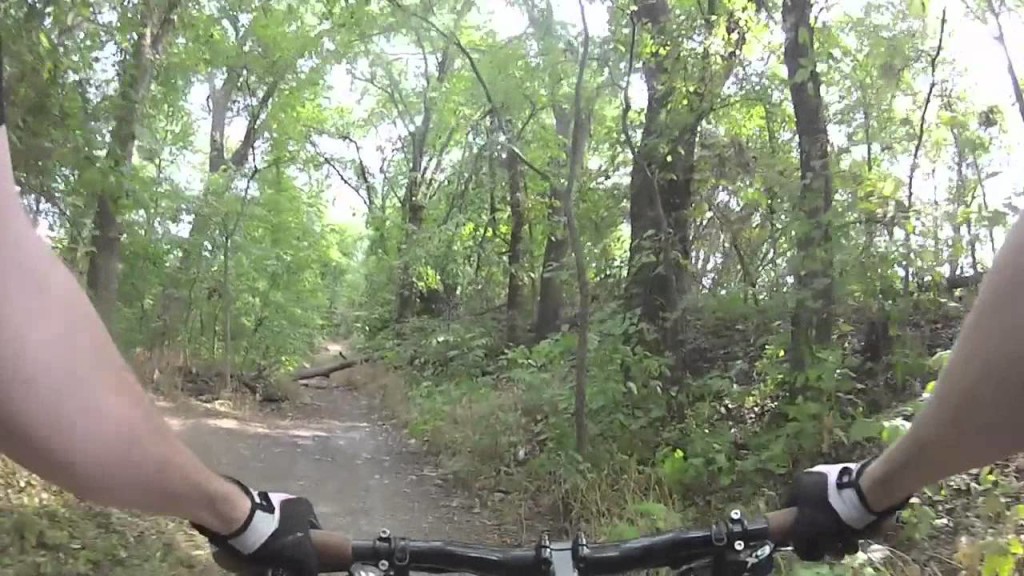 Popular Attractions and Destinations:
Downtown Rowlett
Rowlett City Hall
Rowlett Public Library
Coyle Middle School
Big Star Burgers
First Baptist Church Rowlett
SuperTarget
Downtown Garland Station
Home to the Downtown Marketplace on the 3rd Saturday, the Marketplace is an outdoor market with fresh local produce, culinary items and artisan/craftsman vendors. You have to drive by Meshack's BBQ (yummmmm)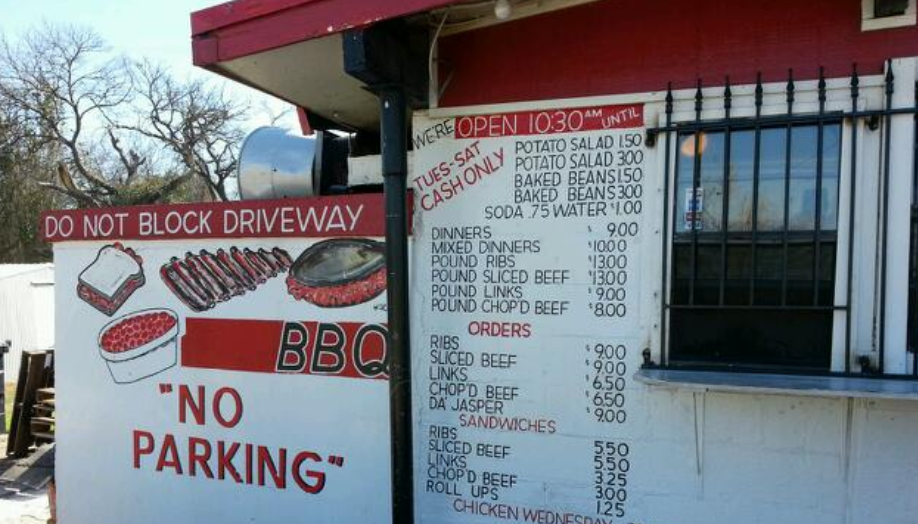 and get yourself some brunch and a mug of coffee at the Generator Cafe!! This coffeehouse is such a gem in the middle of Garland!
And, a must see is the Intrinsic Smokehouse and Brewery (cannot wait to take my husband here for his birthday – beer + meat = happiness for him)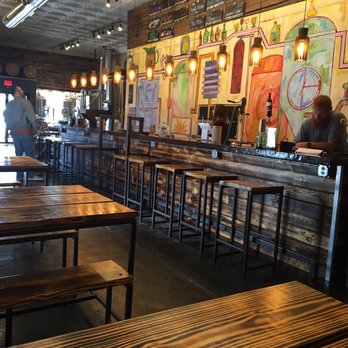 And, while you are there, get some shopping in. Resurrected Designs is located right on Main Street.  They are a home goods boutique shop with unique handmade and locally sourced items – you have to check out their innovative candle program (I happen to adore candles and just love this!)
Oh, a few times a year, you'll find the shop hosting the an open air flea market aka The Urban Flea. Take the train out there and see for yourself and then treat yourself to one of those great BBQ joints.
5th Street Crossing apartments
Firewheel Town Center (via bus route 513)
Heritage Park
Historic Downtown Garland
Forest/Jupiter Station
Popular Attractions and Destinations
Raytheon Systems
Sears Service Center
LBJ/Skillman Station
Popular Attractions and Destinations:
Lake Highlands Station
Within walking distance to a Mi Cocina – doesn't get more Dallas than that.  And a great starting point to jump onto the White Rock Creek trail.
Popular Attractions and Destinations:
Audelia Road Branch Library via Bus Route 374
Lake Highlands High School
Lake Highlands North Recreation Center
Shopping, Restaurants and Fitness located on Skillman at Walnut Hill
Wildcat-Ram Stadium
White Rock Station
This station is less than a mile from White Rock and the White Rock dog park.  If only we could bring dogs on the train. The trail around the lake is approximately 9 miles with lots of places to hang out and have a picnic.
Popular Attractions and Destinations:
Casa Linda Shopping Center
Flagpole Hill Park
Medallion Shopping Center (via bus route 428)
Mockingbird Station
More here – –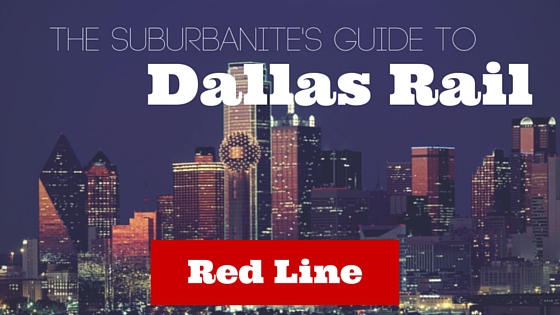 Popular Attractions and Destinations:
Dr Pepper Station Shopping Center
Kroger Food Store
Mockingbird Station residential and retail development
Premier Place
Twin Sixties Tower
Restaurants: Campisi's Egyptian, Gelato Paradiso, Jason's Deli, Margarita Ranch, Reikyu Sushi & Bar, Rockfish, Smoothie King, Spike, Trinity Hall, and others
Run On!
Whole Earth Provision Co.
Cityplace/Uptown Station
More here – –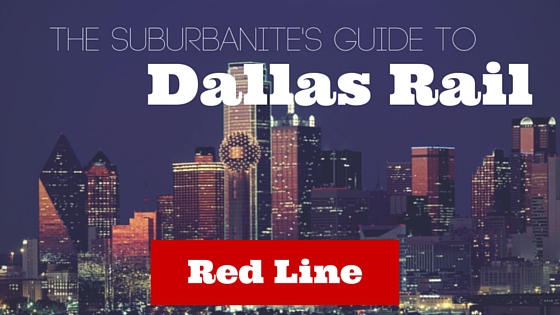 Popular Attractions and Destinations:
Pearl/Arts District Station
More here –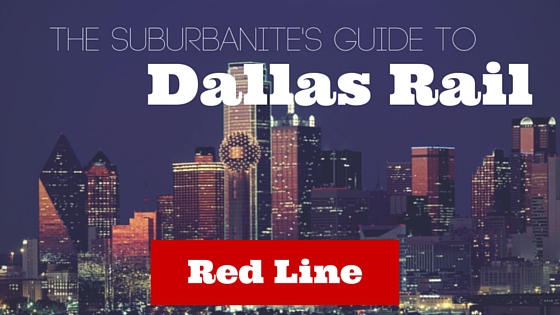 Popular Attractions and Destinations:
2001 Bryan Tower
Allianz Financial Centre
Plaza of the Americas
Plaza of the Americas Food Court
Richard and Annette Bloch Cancer Survivors Park
San Jacinto Tower
Texas Commerce Tower
Accessible via M-Line Trolley:
• Post Properties in Uptown
St. Paul Station
A quick walk to the post office, Thanksgiving Square and Weekend Coffee at the Joule.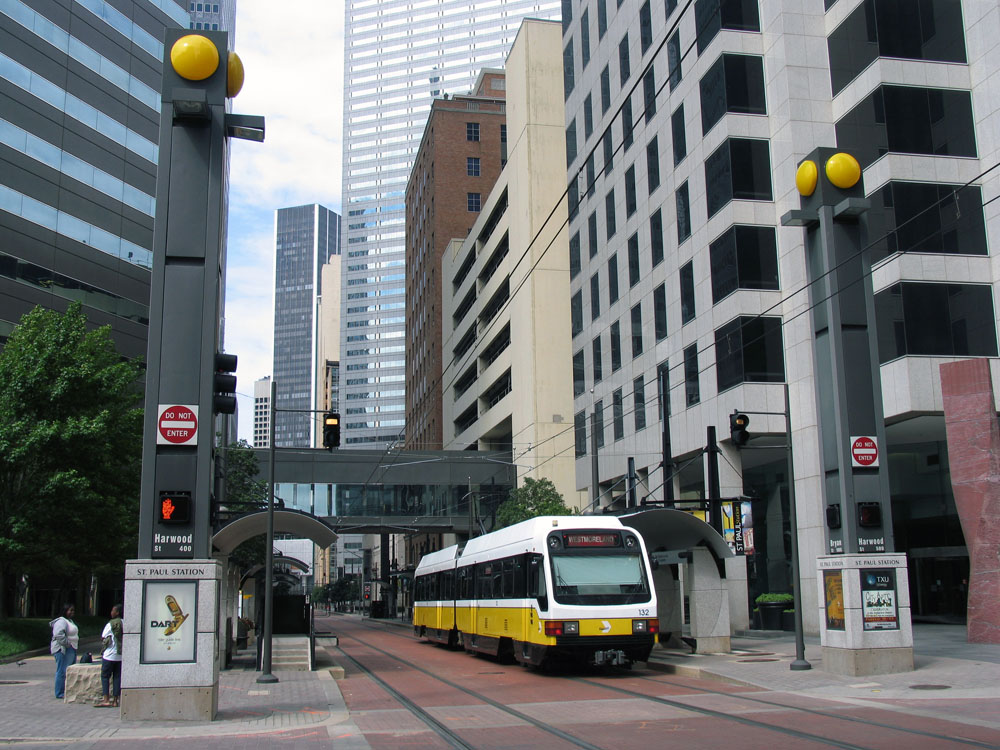 Popular Attractions and Destinations:
Akard Station
This station takes you right to DART HQ, ever wanted to attend a DART town hall meeting? Its quite the volatile place to be on a Tuesday night.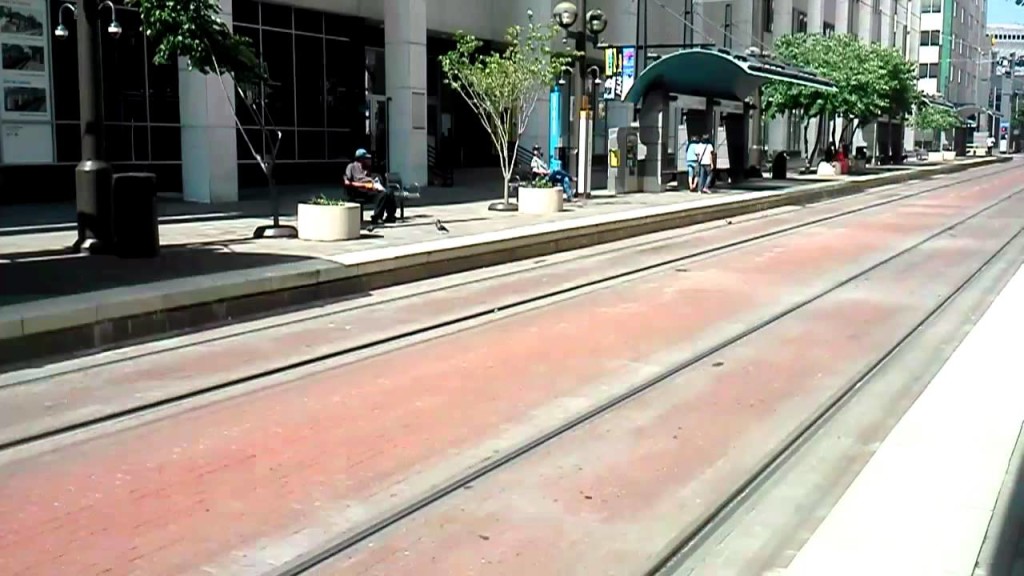 Popular Attractions and Destinations:
DART Headquarters
One Elm Place
Pegasus Plaza
Renaissance Tower
Thanksgiving Tower
Convention Center Station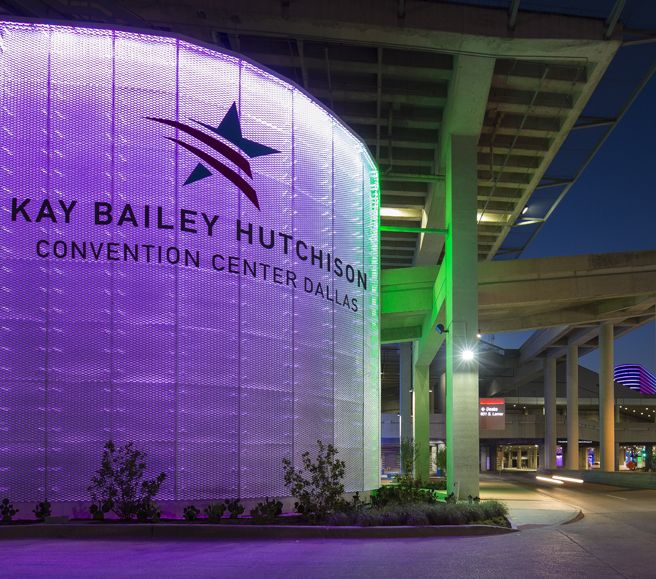 Popular Attractions and Destinations:
Cedars Station
Popular Attractions and Destinations:
8th & Corinth Station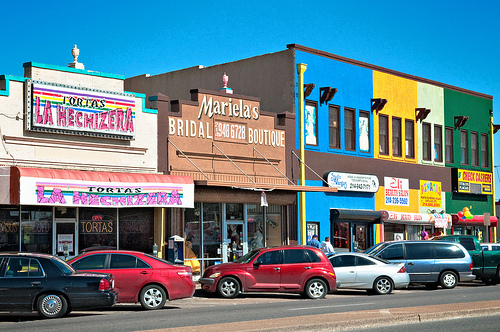 Popular Attractions and Destinations:
Bluitt-Flowers Health Clinic
Jefferson Boulevard Business District
Moore Park
Townview Magnet School
West Dallas Industrial Center
Morrell Station
Popular Attractions and Destinations:
Illinois Station
Popular Attractions and Destinations:
Kiest Station
If you are looking to explore this station, def have a bite at TD's BBQ  =)
Popular Attractions and Destinations:
Bank of America
CitiBank
Fiesta Mart
TD's Barbeque
Walgreen's
Wendy's
VA Medical Center Station
Popular Attractions and Destinations:
Dallas Urban League
Texas Commerce Bank
Ledbetter Station
Popular Attractions and Destinations:
What questions do you have for me?  Tweet me @ConvoCounts

P.S.  Want even more exploration, click here Lonely Planet Texas  (love this)
P.P.S. Or, check out the Austin Road Trip here