Disclosure of Material Connection: Some of the links in this post may be "affiliate links." This means if you click on the link and purchase an item, I will receive an affiliate commission. Disclosure in accordance with the Federal Trade Commission's 16 CF.
Trinity Railway Express runs from Fort Worth T&P Station to Dallas Union Station, and it's a fun and convenient way to see the city, either one BUT especially Ft Worth (aka Cowtown). The Dallas Rail TRE Train brings all of the adventure.
The "power stops" are DFW Airport and then the 2 downtown Ft. Worth stops.  Between those, just sit back and enjoy the train ride.  You'll love, the kids will love it and thats all that matters.  Oh, you also have the bonus of not driving on the 183.  You're welcome.
Dallas Rail TRE Train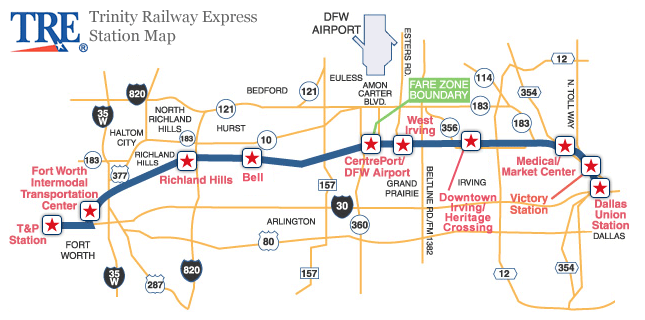 The TRE trains are 2-levels and really beautiful, with tables, bathrooms, electrical outlets for your gadgets. Restrooms are available on the trains in the front.
They even have WIFI!  Here's how it works:
If you're using a cell phone start by going to "Settings" and then follow these steps:
Wireless and network or WiFi
WiFi Settings
Turn ON your WiFi
Select SSID "TRExxxx" (Where xxxx is the number of the train car, e.g., TRE1060)
There is no password
Select Join or Connect
You should now be connected
If you're using a tablet or laptop, turn on your WiFi switch and then take these steps:
Right click or tap on Network then select Properties
Select Manage Wireless Networks
All available networks will be displayed under Wireless Network Connection
If you do not see the SSID "TRExxxx" – right click and select "Refresh"
Select SSID "TRExxxx" (Where xxxx is the number of the train car, e.g., TRE1060)
There is no password
You should now be connected
---
Ticket Kiosk are located at the Stations, and they take credit cards. But you can also download the GoPass app that I mentioned here
Arrive at least 15 minutes before your train to purchase your ticket and get familiar with the station, especially if its your first time.
Just like planes, trains will NOT wait for you if you are in line to purchase a ticket.
In my experience, I have had trouble with the machines and additionally the lines can get long.
My best bet, download the app at your house, this way when you get to the train station, you'll be able to hop on the train, click buy tickets, then activate your ticket.
TIP: If you are going to be out for the entire day, be sure to brink a portable phone charger with you.
---
Things to Know Before you Go:
Download

the GoPass app to purchase

tickets

(you can also purchase tickets at the machines by the station but the app is much more convenient if you are jumping on the train last minute)
No food or drinks (don't bring your Starbucks, sometimes you are standing and it would not be good to spill.  DART trains are some of the cleanest public transport you'll find in the country.)
Generally the tickets cost $5.00 for your full day round trip (yes, you can buy 2-hour passes, off peak hour passes, senior tix etc)
Most stations have free parking (parking is super abundant on the weekends)
If you walk up to the train and the doors are shut, just push the button to the left of the door
The DART

employees

are extremely helpful and you can ask them questions (don't be shy)
---
SUNDAYS – the TRE does not run on Sunday. So before you go and make a weekend getaway to TRE, know that you will have to get car service or Uber to return to Collin County.
Here is more about the stations:
Union Station
If you are looking to catch the TRE train out West, this is the place to do it on the red line.  Its also the station, to book your Amtrak ticket and take Texas Eagle way out of town.  In fact, I've taken the train all the way to New Jersey from this stop.  Crazy trip.
Popular Attractions and Destinations with the TRE Train:
George L. Allen, Sr. Courts Building
Amtrak
Dealey Plaza
Ferris Plaza
Greyhound Bus Terminal
Hotel Lawrence Dallas
Hyatt Regency Dallas at Reunion (accessible via pedestrian tunnel from Union Station)
The John F. Kennedy Memorial
Old Red Courthouse (site of the Dallas CVB Tourist Information Center)
Reunion Tower (accessible via pedestrian tunnel from Union Station)
The Sixth Floor Museum at Dealey Plaza
Victory Station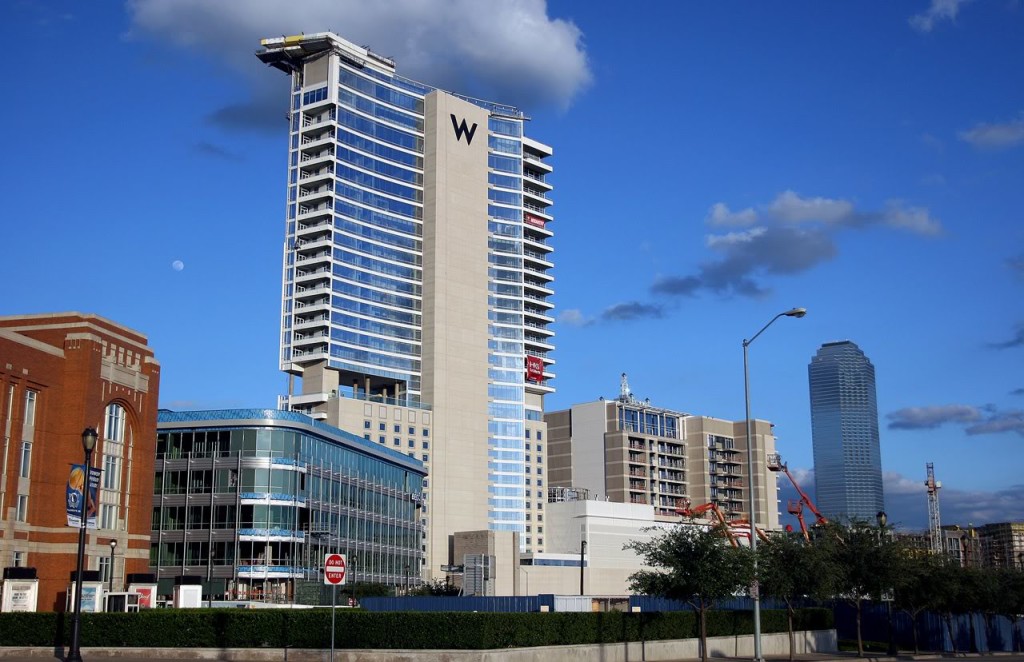 Popular Attractions and Destinations:
This is one of the most popular stations especially when the Mavs or Stars are playing, and pretty much the best way to get into an event without dealing with the chaos heading into downtown Dallas.  The train will stop a few hundred feet from the door of the American Airlines Center.
If you get to an event early, you can easily walk over to the W for dinner and drinks, walk the area and even walk under the Stemmons bridge into the West End or House of Blues.  This is great for those who live in Ft Worth looking to come to a game.  =)
Popular Attractions and Destinations:
American Airlines Center
Cirque Apartments
The House
Katy Trail pedestrian and bicycle path
One Victory Park office building
Victory Park
Victory Plaza
The Vista Apartments
W Dallas Victory Hotel & Residences
Medical/Market Center
I wrote more about this here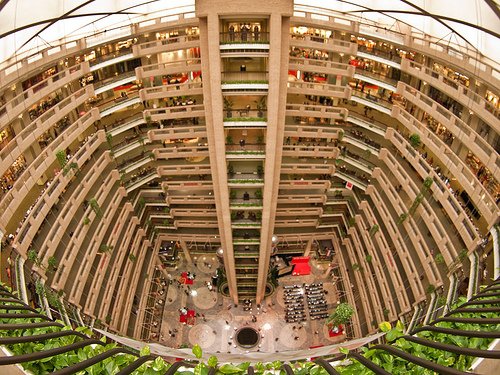 Popular Attractions and Destinations:
Dallas Market Center
Holiday Inn Dallas Market Center
INFOMART
Downtown Irving/Heritage Crossing
Want more adventure on the TRE Train?
(click on the pic)
West Irving Station
Centreport/DFW Station
DFW Airport Remote South Shuttle Bus
Three shuttle bus routes link the CentrePort/DFW Airport Station and the airlines — by way of the Remote SouthParking Lot.
To airline terminals: TRE passengers traveling from CentrePort/DFW Airport Station to airline terminals board Remote South buses on the northwest end of the rail station platform. Buses depart the station approximately every 15 minutes. At Remote South, passengers connect to buses serving either Terminals A and C, Terminals B and E or Terminal D.
Shuttle Bus Designated Stop
From airline terminals: Airline travelers arriving at DFW Airport board Remote South buses at designated stops in the terminal. Buses depart the terminals approximately every 15 minutes. At Remote South, passengers connect to buses serving the CentrePort/DFW Airport Station. Buses to CentrePort/DFW Airport Station depart Remote South every 15 minutes.
Bell Station
Popular Attractions and Destinations:
Bell Helicopter Textron
City of Hurst
Richland Hills Station
Popular Attractions and Destinations:
Richland Hills
North East Mall
UTA Fort Worth
Ft. Worth/Intermodal Station
Fort Worth Intermodal Transportation Center is not only a station for the TRE, but also Amtrak, as well as Greyhound Buses, and Fort Worth's T bus service.   This is your stop to visit the Fort Worth Water Gardens and make sure to use the TRE for arriving at performances at Bass Hall with ease.
But wait, there's more.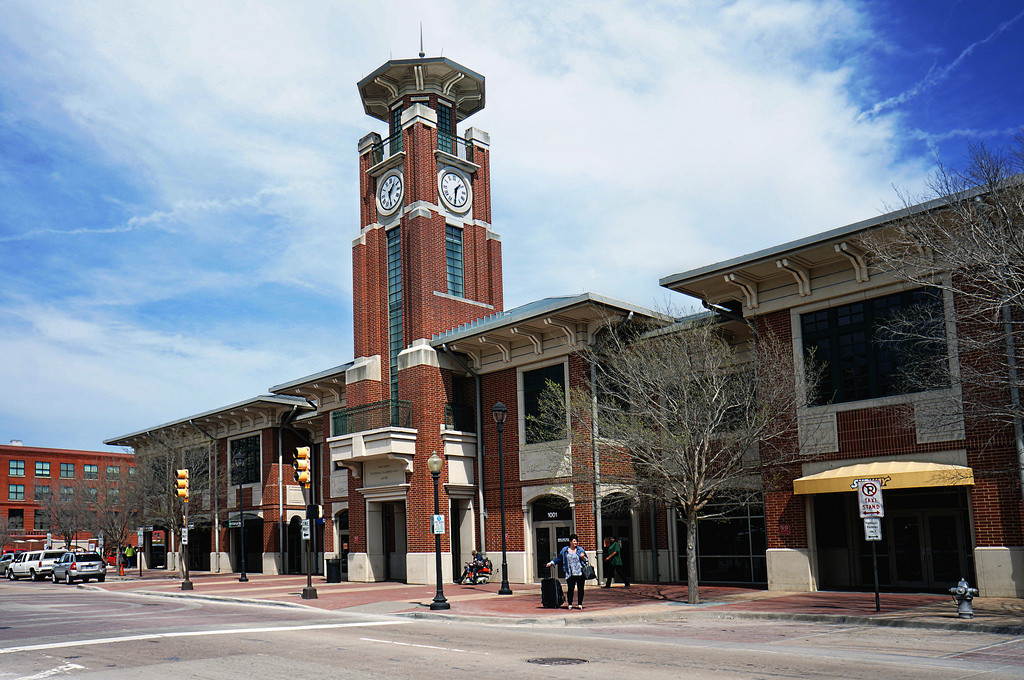 Popular Attractions and Destinations:
It's all about Sundance Square, Reata (think Black Eyed Pea but even better in every way), Martin Brewing Company, Rahr & Sons Brewing company (yes, free tours on Saturday)
To head over to the Stockyards, you'll take the T or Molly the Trolley.
Sundance Square
Bass Performance Hall
Scat Jazz Lounge
Sundance Splashpad
Flying Saucer
Cupcakery
Grace
Bird Cafe
Haltom's Jewelers
T&P Station
Fort Worth is the original 1930's Texas and Pacific Station, and it's in a really beautiful old building.
From this station, there is lots of EXPLORING to do.
You are a quick UBER ride away from Ft. Worth's "Bishop Arts District"
Avoca Coffee, Ellerbe Fine Foods, The Bearded Lady, Chimera Brewing Company great places to start your day . .
Then UBER over a very short distance to the Ft. Worth Zoo, let the kids play at the Forest Park Miniature Railroad, cross the Clear Fork Trinity River and you've got some food trucks, the Apple Store and Kendra Scott.  Wait  . . . what?  Is this Austin or Cowtown?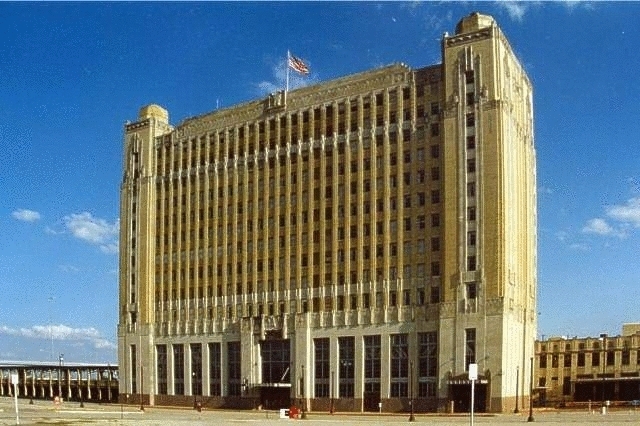 Popular Attractions and Destinations: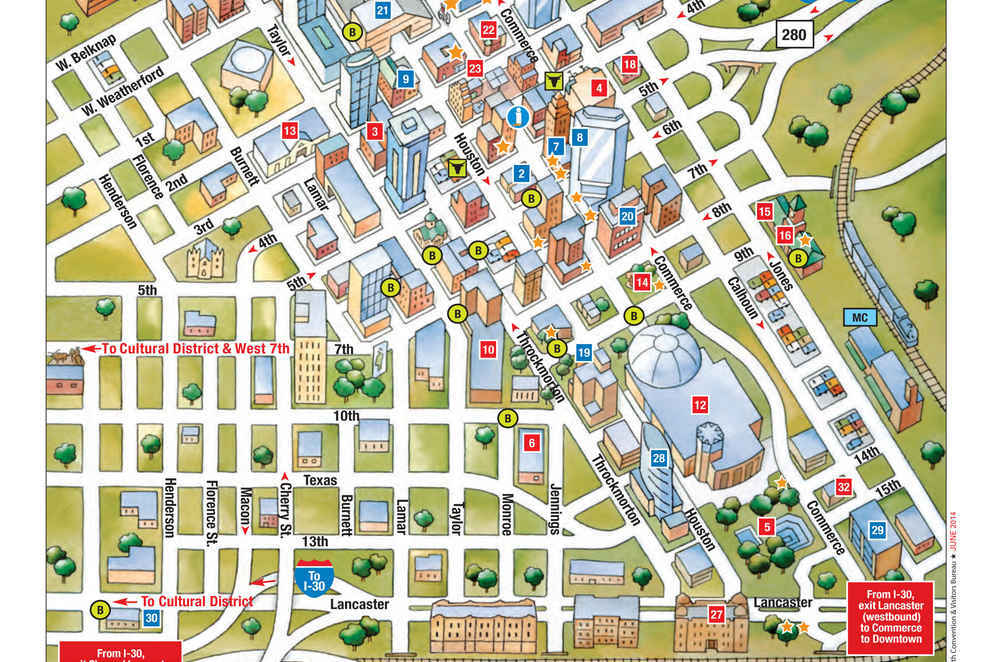 Love LOVE Love the TRE train!
Don't stop here, keep exploring
(click the pic of the line you want)

You might also like