Disclosure of Material Connection: Some of the links in this post may be "affiliate links." This means if you click on the link and purchase an item, I will receive an affiliate commission. Disclosure in accordance with the Federal Trade Commission's 16 CF.
The A-Train is the best way to beat I-35 traffic. Hands down – this is how you get to Denton or anywhere along the way.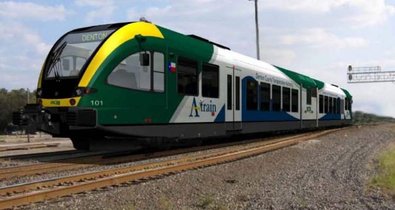 The A-train is a 21-mile commuter rail line in Denton County, Texas, United States that parallels Interstate 35-E and acts as an extension with the Dallas Area Rapid Transit Green Line at Trinity Mills Station in Carrollton. It is operated by the Denton County Transportation Authority (DCTA) and serves Denton County. It opened June 20, 2011.
The A-trains are clean, quiet, & comfortable. They only go in between Carrollton and Denton in Carrollton  you will need to connect with the DART system if you are looking to go further into Dallas.  And remember, like many of the other trains there is limited service on Saturdays & no Sunday service.  I sincerely hope they get Sunday service soon just like I do for this train.

The A-train travels along the route of the old Missouri-Kansas-Texas Railroad. How cool is that? As a passenger you will be able to catch a glimpse of cars along the highway as they travel/sit bumper to bumper on the 38-minute commute from Denton to Carrollton.
(oh hey, make sure to join us by clicking the pic)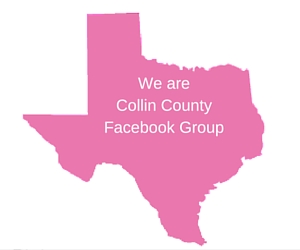 Here's more info about the stations (I also wrote about the TRE, Orange line, Red line, Blue line and Green line – look for the links below):
Eulene Brock Downtown Denton Transit Center (DDTC)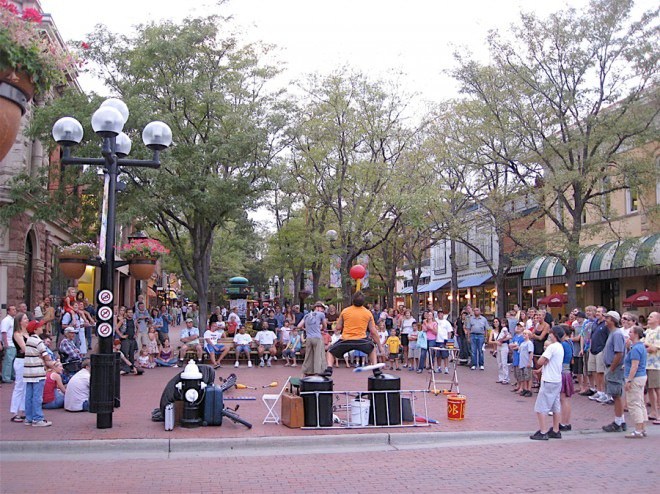 Located in downtown Denton, this station is bordered by Hickory and Sycamore streets (north to south) and Bell and Railroad avenues (west to east). The DCTA held a ground breaking ceremony for this station on March 22, 2010.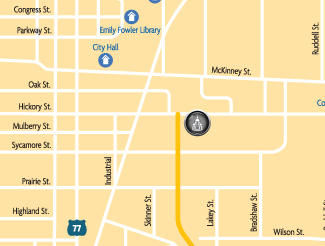 604 E. Hickory Street, Denton, Texas 76205
Served by Connect Route 1, 2, 3, 4, 5, 6, 7, 8 and 9 as well as NCTC Shuttle
MedPark Station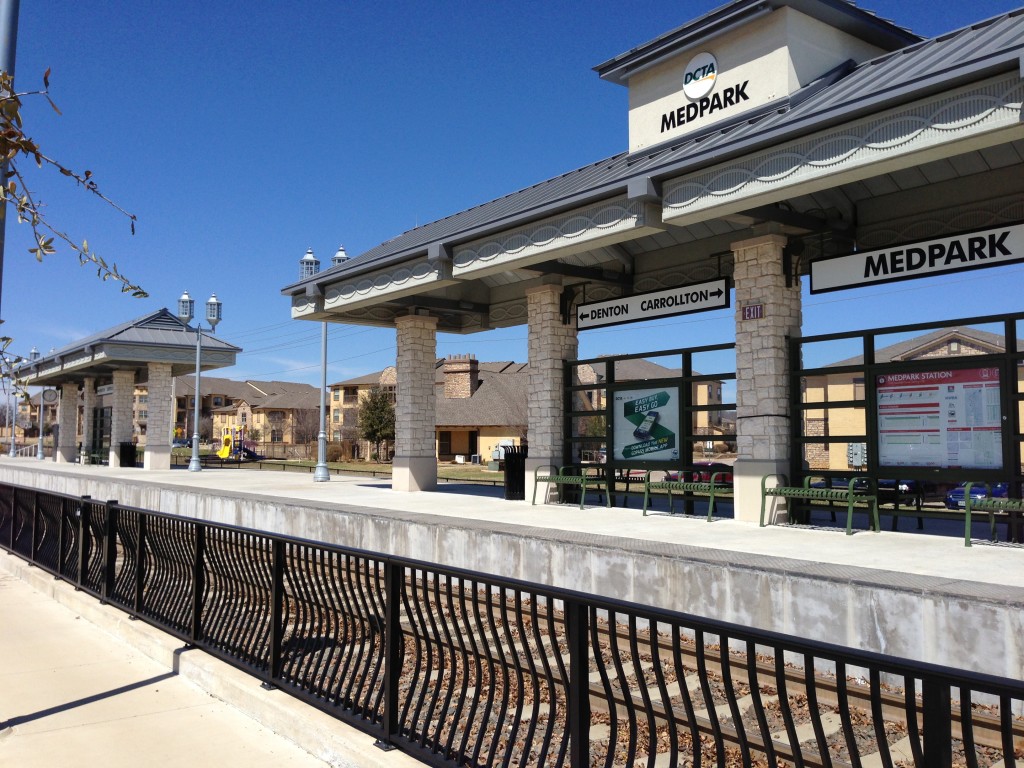 Located in south Denton, serving the Denton Regional Medical Center and nearby medical offices, along with Golden Triangle Mall and shuttle service to North Central Texas College's Corinth campus. Land for this station was purchased from the Medical Center on December 16, 2008 for $3.2 million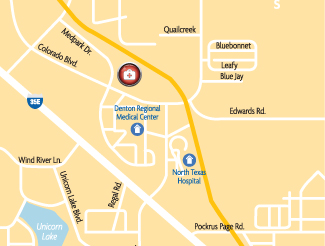 3220 MedPark Drive, Denton, Texas 76208
Served by Connect Route 2 and NCTC Shuttle
Check out the other lines:
Highland Village/Lewisville Lake Station
Located in north Lewisville near Garden Ridge Road, serving the Lewisville Lake and Highland Village area.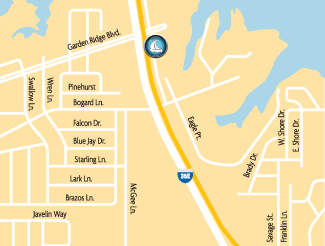 2998 N. Stemmons Freeway, Lewisville, Texas 75077
Served by Connect RSVP and NCTC Shuttle
Old Town Station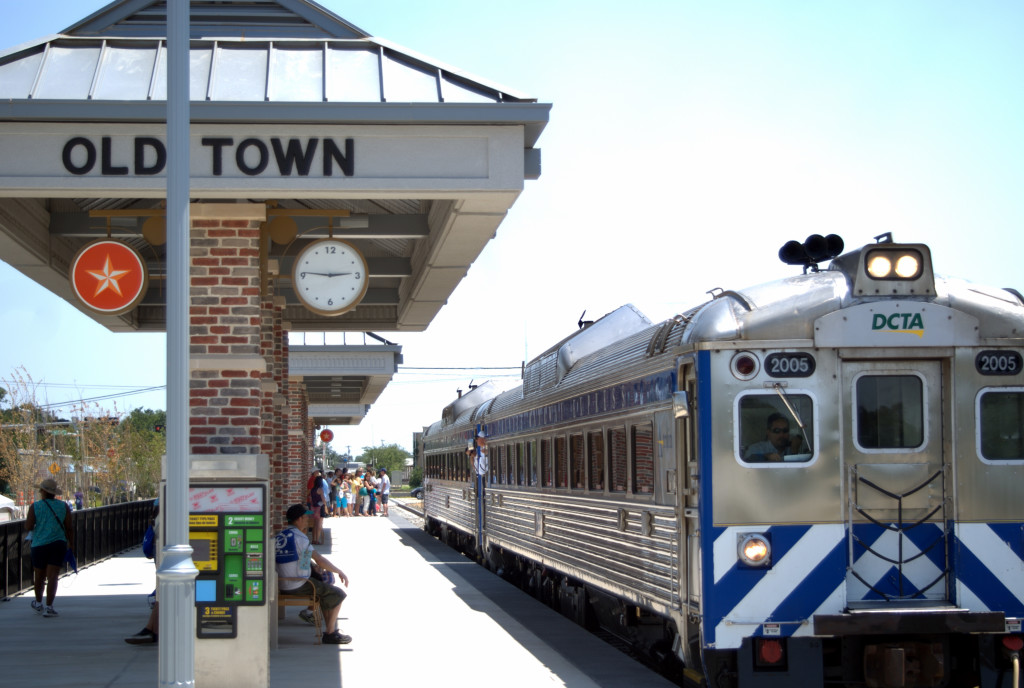 Located near the Old Town district of Lewisville (its downtown area). It falls right in the middle of Main Street and a fantastic place to hop off and explore the town by foot.
Check out To Have & To Hire Gown Services, Irene's Bakery, sit down to a home cooked meal at Tierney's, or treat yourself to some chicken fried steak at Main Street Cafe.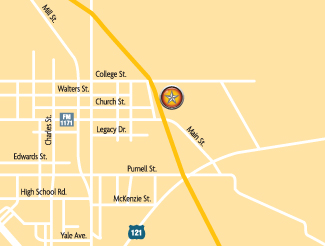 617 E. Main Street, Lewisville, Texas 75057
Served by Connect Route 23
Hebron Station
Located in south Lewisville near Hebron Parkway; this station serves several apartment complexes and warehouses as well as Lewisville's main retail district including Vista Ridge Mall. Ground was broken on this station in a ceremony held March 27, 2009. It falls just behind the 121 and I-35 intersection and your best bet would be to use Uber to scooch around.
I mean, you are close to the Railroad Street Athletic complex – dog park & skate park etc, so fun! You are also flanked by the Indian Creek Golf Club and Coyote Ridge Golf club . .  play a round of golf then head over to Redneck Heaven for a beer (its just in front of Vista Ridge Mall).  Heavenly right?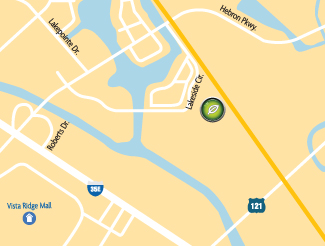 952 Lakeside Circle, Lewisville, Texas 75057
Served by Connect Route 21
DART Trinity Mills Station (Green Line Connection)
The Trinity Mills Station, part of the DART Green Line, is the southern terminus of the A-Train.
Once the train arrives at Carrollton's Trinity Mills Station, passengers can transfer to Dallas Area Rapid Transit's Green Line and continue to Dallas.
This station is at the intersection of 35 and the George Bush, between Carrollton and Coppell.  Its not exactly walking distance to too much in the area but it is within a few miles of some really neat places that are super unique to Dallas.  Case in point, Trinity River Kayaking is ready to help you have the most amazing kayak adventure down the Trinity River.  Heck yeah!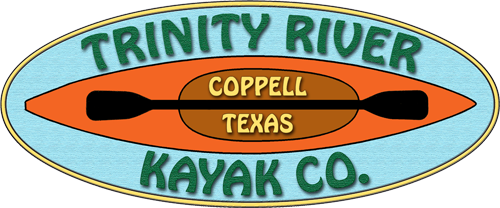 And if you go in the other direction, you've got the Texas Spa Castle at the Old Denton and George Bush intersection, without a doubt one of the most unique and culturally diverse areas (Korean BBQ, Sushi, Bubble Tea, Mozart Bakery, Cafe Brown Sugar, Karaoke, Reflexology, Acupuncture, Indoor Golf driving range, table tennis club – just to name a few).  Caddy corner to the H Mart is a Ranch Market 99, Kung Fu Tea and Daiso store.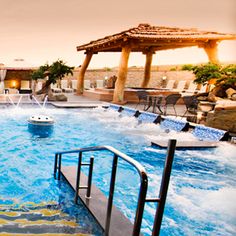 Popular Attractions and Destinations:
Elm Fork Nature Center
Ken Good Park
McInnish Sports Complex
Sandy Lake Amusement Park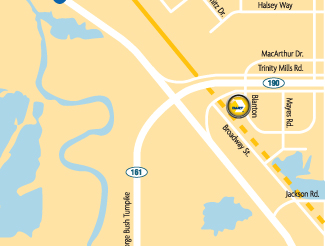 2525 Blanton Drive, Carrollton, Texas 75006
Served by DART Route 534 and 536
This is a beautiful train and something every resident of Collin County and beyond experience.  Lovvvveee!
Come join the community here: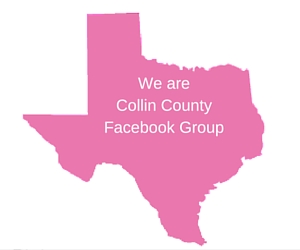 What questions do you have for me?  Tweet me @ConvoCounts

Want more adventure?
(click on the pic)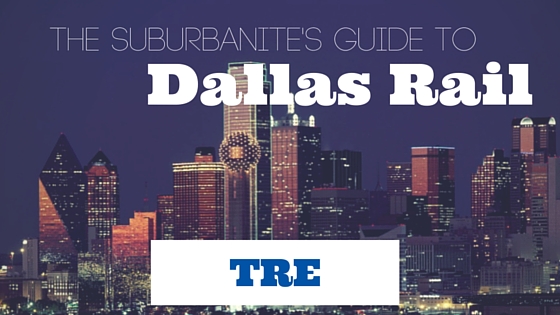 P.S.  Want even more exploration, click here Lonely Planet Texas  (love this)
P.P.S. Or, check out the Austin Road Trip here