Disclosure of Material Connection: Some of the links in this post may be "affiliate links." This means if you click on the link and purchase an item, I will receive an affiliate commission. Disclosure in accordance with the Federal Trade Commission's 16 CF.
This page contains affiliate links which means I may earn a commission if you use them. I only recommend tools and products that I use and trust.
There's an app for that! No really, as a Dog Mom in Dallas, there's never a dull moment when it comes to our dogs,
Dutch & Bowden
. I love apps and its truly like having my own personal assistant in my pocket! Who wouldn't want that? We are always on the go exploring DFW and hanging out at places like
Mutt's Cantina
, maybe escaping the rain for some avocado toast inside the enclosed patio at
Toasted
, or grabbing a beer at
Grrrowler's in The Colony.
  And once we have the "kids" loaded in the Subaru, we've got to be prepared for anything. That means our
REI car cover
,
dog bowl
, water,
leashes
and the apps. I compiled this list of
apps for Dog Moms in Dallas.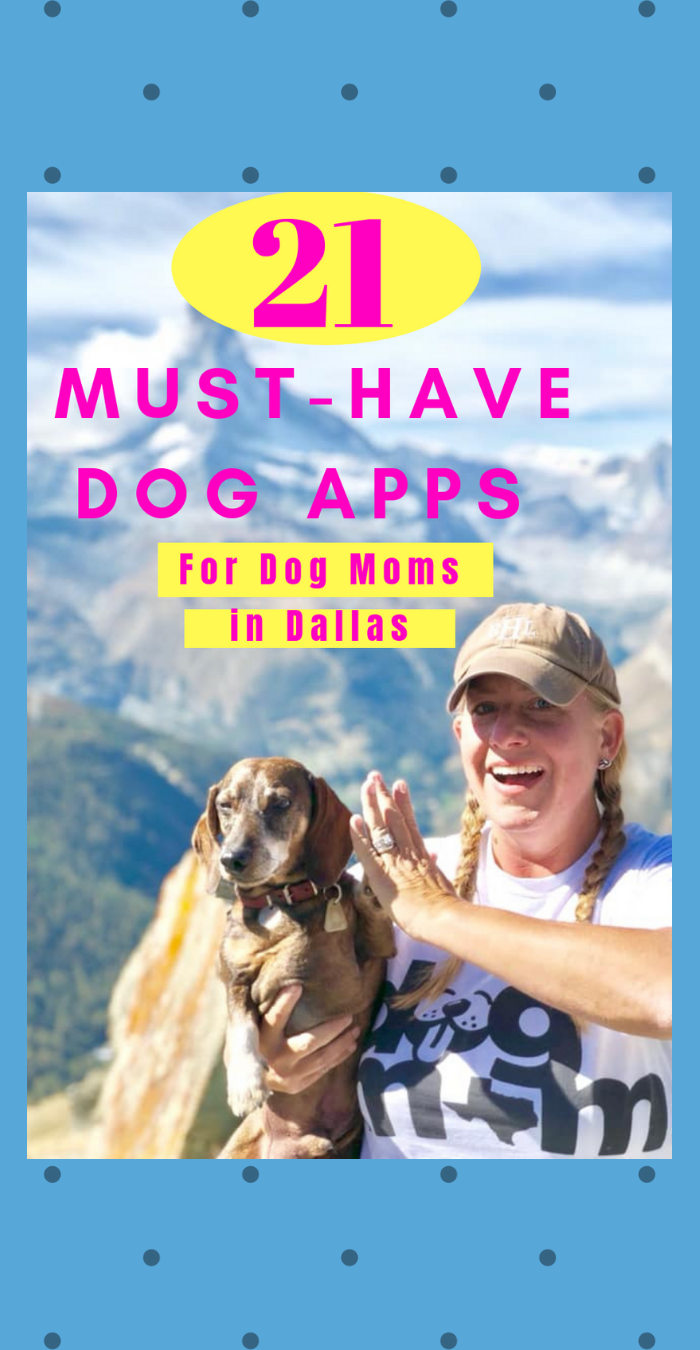 21 Must-Have Dog Apps For Dog Moms
1. P5 Dog Training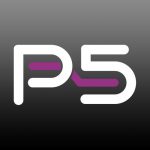 Purina's P5 Dog Training App  is a dog training resource that provides users with a wealth of tutorials, videos, and tracking tools to help with everything from obedience training to show dog tricks such as dock diving and disk tosses. In addition to the tutorials, the app comes with an activity log where you can manually log in your exercises and dog's statistics.
Price: Free
Available:  iOS & Android
2. Pet First Aid
This pet first aid app provides instant access to expert guidance on how to maintain your pet's health, what to do in emergencies, and how to include pets in your emergency preparedness plans (hello incoming hurricanes, eeks!). You"ll have access to step-by-step instructions, videos and images for more than 25 common first aid and emergency situations including how to treat wounds, control bleeding, and care for breathing and cardiac emergencies. This app is accessible instaneous and in an emergency, every second counts.
Price: Free
                                          Available: iOS and Android
3. Annie Pet Monitoring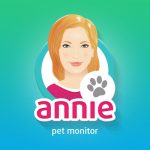 The Annie Pet Monitor is an application that helps you monitor your pet while you are away. The pet device is left with your pet in order to capture the audio and other devices are kept with the owner or anyone who is currently looking after the pet. And best of all? No special equipment needed apart from your phone or tablet!
Price: Free
Available: iOS  & Android
4. ASPCA
This free app shows pet parents exactly what to do in case of a natural disaster. It also allows pet owners to store vital medical records, and provides information on making life-saving decisions during natural disasters.
Price: Free
Available:  iOS & Android
5. Rover – Pet Sitters & Dog Walkers
Rover rocks! In fact, maybe you saw all about it in this article.
Price: Free
Available: iOS & Android
Click on the pic to take a peek of the Texas Dog Mom Tee  =)

6. BringFido – Pet-Friendly Hotels
Being a Mom to two LARGE dogs who happen to love travel can get challenging.  Our favorite thing to do is find off the beaten path places to hike and explore which leave us far away from our dependable La Quinta/Red Roof Inn dog friendly options.  We have to rely on this app when we've thrown caution to the wind and are in desperate need for a place to stay for our family of 4  =)
Plus, it covers so much more – explore over 200,000 places to stay, play, and eat with your dog.
Price: Free
Available: iOS
7. PetCoach
PetCoach is the leading source of free veterinary advice. You can ask questions about your pet's health, nutrition, behavior, or any other topic, and obtain trusted answers for free from verified veterinarians and other pet experts. Right now, I have been doing more research on Bowden's hearing or lack thereof.  As she approaches 13, my sweet baby is beginning to go through the changes of life and I want to know every way that I can help her out.
Price: Free
Available: iOS & Android
8. iClicker Training Clicker
You may have heard about clicker training, a method of positive reinforcement training.Training clickers are popular with a lot of trainers.  This free electronic clicker can be a valuable tool for your training sessions too. If you choose to use this tool, make sure you read the directions and training tips before you begin.
Price: Free
Available:  iOS
9. DOGO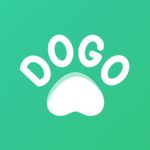 What makes dogs man's best friends (or a Dog Mom's best friend)? It is their ability to understand us and communicate with us. Unlock this intelligence and improve your communication with DOGO.
The App offers daily trainings, that monitor your progress on each trick and personalise the training according to your feedback.
Price: Free
Available:  iOS
10. WeRescue
Excellent app if you are looking to adopt a fur baby. Coverage area includes the U.S. and Canada.  Just insert your zip code and you'll be provided with rescue pets in your area.
Price: Free
Available:  iOS & Android
11. Walk For A Dog
Imagine this: You wake up in the morning and take your dog for a walk around your community. Before your pup's paws hit the pavement, you open up an app, which turns your steps into cash for shelters. How cool would that be? Well, now you can do just that with apps like WalkForADog by WoofTrax. When you download this free app, you get to choose which shelter or rescue organization you would like to walk for.  Add your dogs to your profile and just hit the "Start Walking" button. The app tracks your distance and your impact!
Price: Free
Available: iOS & Android
12. Dog Walk
With so many people tracking their steps these days, this app is a great way to track your walk with your fur baby. It will track your route and log the distance and duration of your walk.
Price: Free
Available:  iOS & Android
13. Tractive GPS Dog & Cat Finder
Gain peace of mind while you keep track of your pooch with this GPS tracking app. It will track your pooch in real-time, trace his path, and show where he's been. You can set boundaries and make your own safe zone where you'll be alerted if he happens to leave the area. So important!
Price: Free
Available: iOS & Android
14. Paw Parks
Looking for a dog park? Aren't we always?? Especially on our trips from Dallas to San Antonio with 2 rambunctious babies thinking they are just headed down the road.  This app will help you locate one.
Price: Free
Available:  iOS
15. Dog ID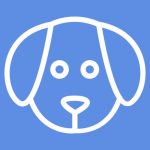 See a dog, but don't know its breed?
Take a picture and find out! This app will determine it automatically for you. Keep in mind, there are pricey DNA tests out there to give you the exacts.  However, as a free app, it can be entertaining.
Price: Free
Available:  iOS & Android
16. iKibble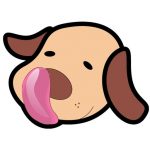 So your furbaby likes to eat.  Like, anything.  Questioning the edibility of whatever your dog just ate off the floor? Just whip out the iKibble, look up what he/she ate, and find out just how healthy it really is for your pup.
Price: Free
Available:  iOS
17. Bark Buddy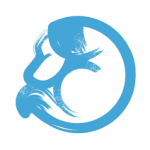 Because dogs need their version of Tinder.  Our big baby Dutch has put his Online Dating profile up here on the site but he's def going to add his profile to Bark Buddy.
Price: Free
Available:  iOS
18. Doggy Datez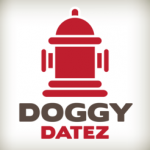 DoggyDatez helps you find furends to have playdates with near you. There's also a foursquare-like function that allows you to "mark your territory" so other dogs and their owners know who's the boss in your area.  =)
Price: Free
Available:  Android
19. Pet Diary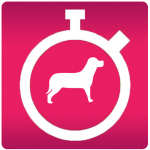 PetDiary is an easy, visual, way to monitor your dogs weight, medications, and whatever else comes to mind. You can also use it to jot down when your dog does something so adorable, you just want to remember it forever! Or at least until you get a new phone.
Price: Free
Available:  iOS
20. Petcube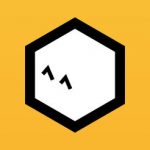 Maybe you and your significant other read the daily SKIMM . . well, if you want to include the latest dog news, you'll need the Skimm for Dogs. Get a virtual lick in the face every morning through the BarkPost pup alarm clock, as well as read and share the best dog content on the web!
Price: Free
Available:  iOS
21. Dig – the Dog Person's Dating App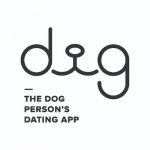 Dog people are always looking for ways to get dogs in their lives which is why founders Casey and Leigh Isaacson built a dating app that connects dog people based on what's most important to them.
Price: Free
Available: iOS and Android

P.S. If you are downloading Dog apps right now, then you would prob enjoy these as well