Disclosure of Material Connection: Some of the links in this post may be "affiliate links." This means if you click on the link and purchase an item, I will receive an affiliate commission. Disclosure in accordance with the Federal Trade Commission's 16 CF.
Granbury Texas is a fun and laid back town with lots of good stuff to keep you entertained which makes it absolutely perfect for a weekend getaway.
Which is exactly what we did! And we even brought our 2 dogs, Miss Bowden and Dutch (y'all know Dutch). Yes, its totally dog friendly! Kid friendly! And mom-and-dad-getaway friendly.
Wineries. Check.
Distillery. Check.
Good food. Check.
This charming town is tucked away 35 miles southwest of Fort Worth, Granbury sits at the border of the Upper Hill Country and North Texas. The town was founded in 1887 and combines a unique historic charm with modern-day luxury. Complete with an opera house, wineries, boutiques, and much more, Granbury is the ideal location for your weekend getaway.
We scheduled a weekend escape to Granbury around one of their fun events like the Brazos River Music Fest and General Granbury's Birthday celebration. Or plan on a romantic or relaxing weekend at one of the many B&Bs. There are tons! Since we brought the dogs, we did not get to check in to a cute B&B but totally hope you get too  =)
We absolutely love a weekend road trip!! Let's be honest, we all 💗 a road trip with exploration and fun.  We wrote about the 44 Road Trips on a Tank of Gas right here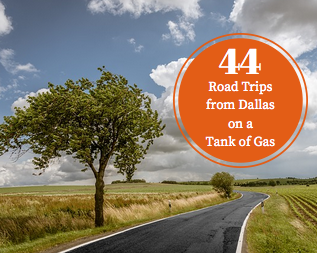 If you like boating and fishing, you'll enjoy the calm waters of Lake Granbury (scroll to the bottom of this page to see the boat we rented, super cool!!)
We also popped over to Glen Rose to eat at the Loco Coyote Grill, explore Big Rocks Park and enjoy the equally charming town of Glen Rose.
Weekend Getaway to Granbury Texas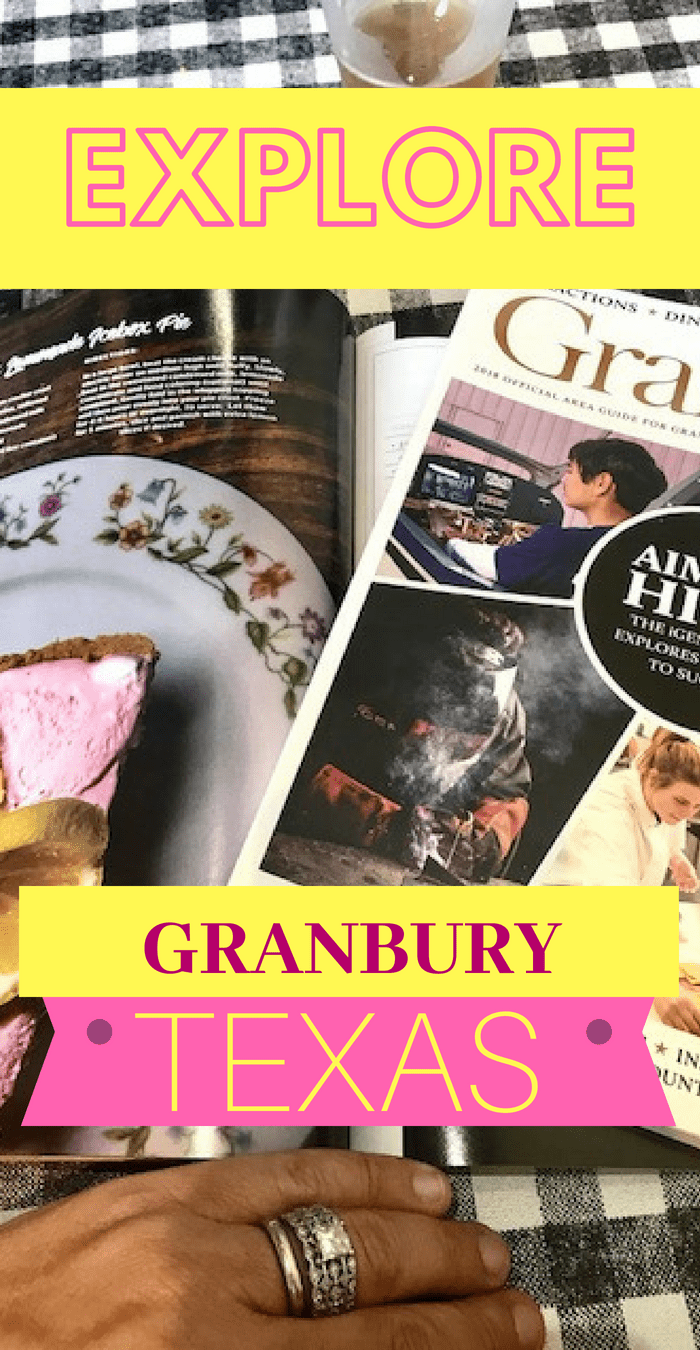 Granbury's historic square sets the benchmark for downtown revitalization. The city's center is  bustling and full of amazing restaurants such as Ketzler's Schnitzel Haus and Biergarten – a family owned, German style restaurant churning out traditional food and beer in the style of North-Westfahlen, Germany.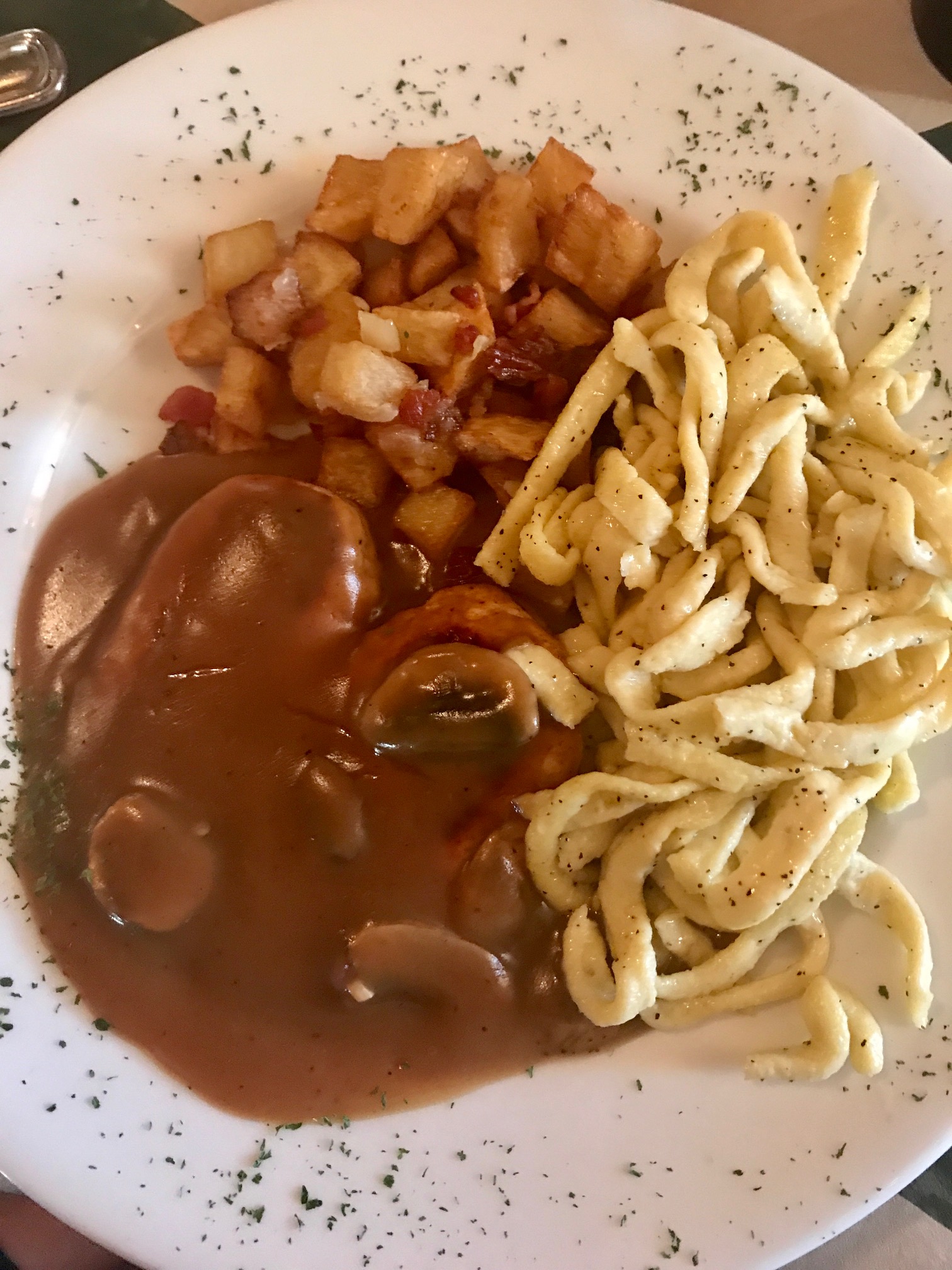 Founded in 1887, Granbury started as a square and log cabin courthouse. Many of the buildings on the square are now registered historic landmarks, including the Granbury Opera House.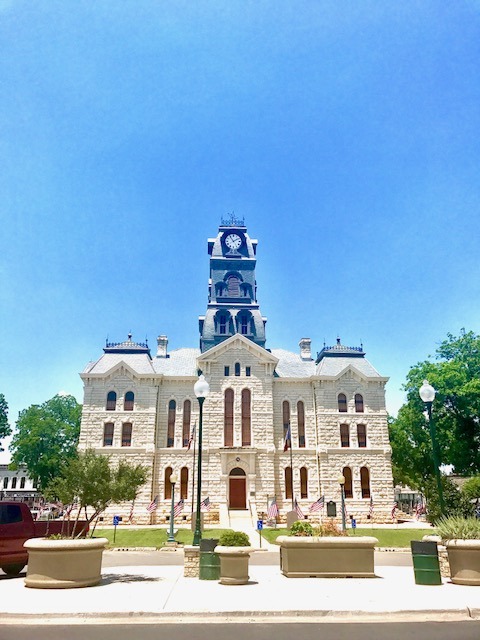 We've all heard about the many wineries to tour and participate in tastings at in Granbury but . . .
If wine isn't quite your thing, Granbury is also home to the Revolver Brewing Company, one of the fastest growing microbreweries in the state.  Family owned and operated, Revolver Brewing uses fresh water from the nearby Trinity River, as well as seasonal local ingredients to create their custom made brews.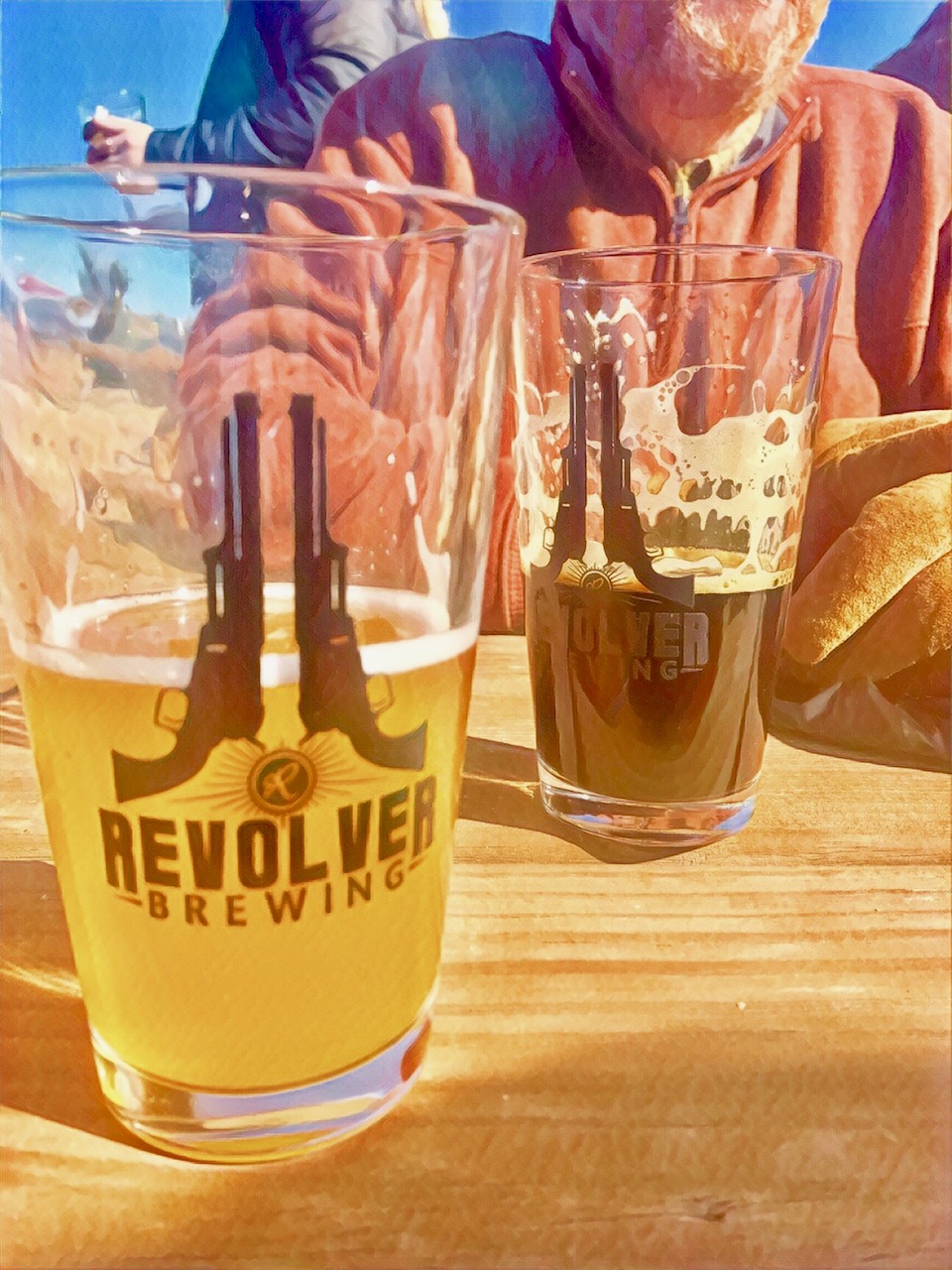 Every Saturday from 12-3pm the brewery offers tours, tastings, and live music for only $10. And you get to keep the custom logo pint glass! In the colder weather they will have a few campfires burning to keep you warm.
We loved strolling around the Square to pop into some yummy pie shops, boutiques and furniture stores such as the Wagon Yard, 
The Wagon Yard is HUGE and set just behind the square – do not miss it! So much to look at and take home with you.
We also had fun discovering some awesome Insta worthy moments.  (the teens will love Granbury for the perfect brick walls to snap some pics). As you look at clothes send them to fll up their Insta and Snapchat. Win win!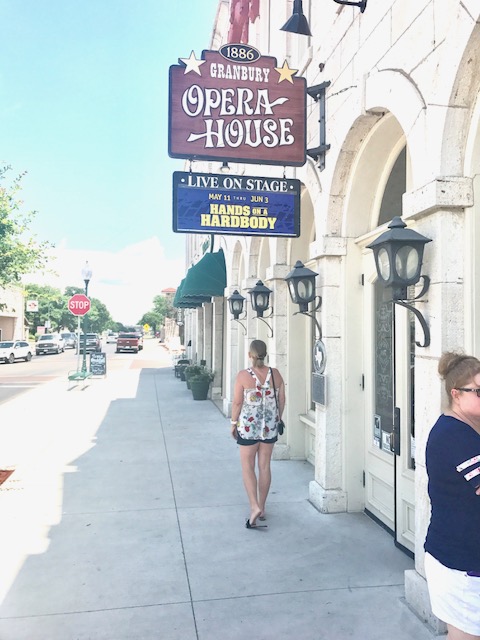 Just outside of the Square, is the real sand beach!
Yes, there is a real beach in Dallas.  Yippee!!
Its the only place with sand for hundreds of miles so go get your fill of it.
This public beach is totally FREE (plus free parking) and offers swimming access, sand volleyball courts & a splash pad for kids.
With views like this, I had no problem getting in those 10,000 steps.
This ramp was built over the lake from the beach parking lot directly to the Hilton and anyone can use it.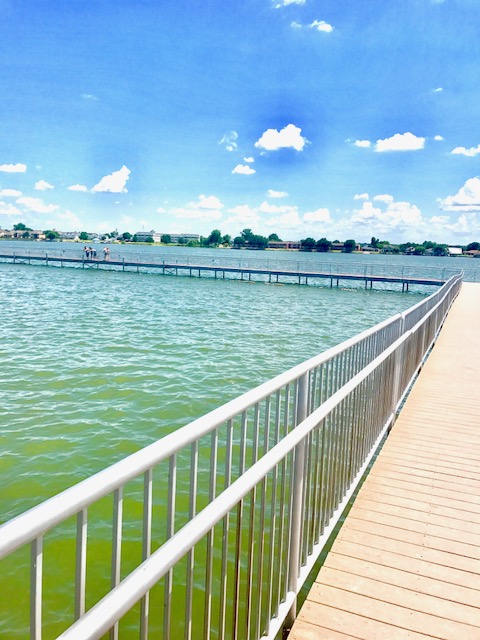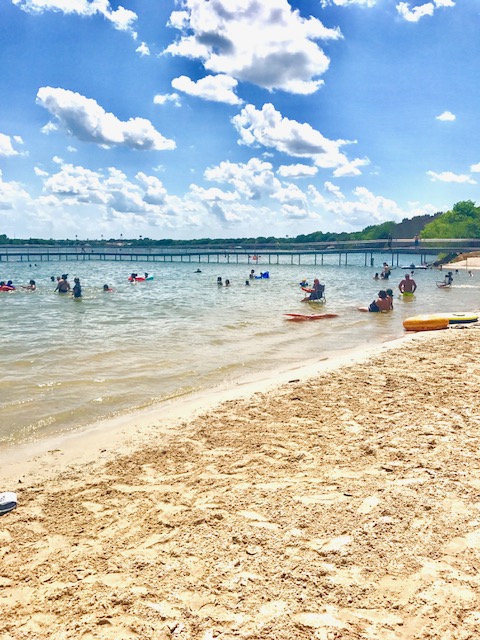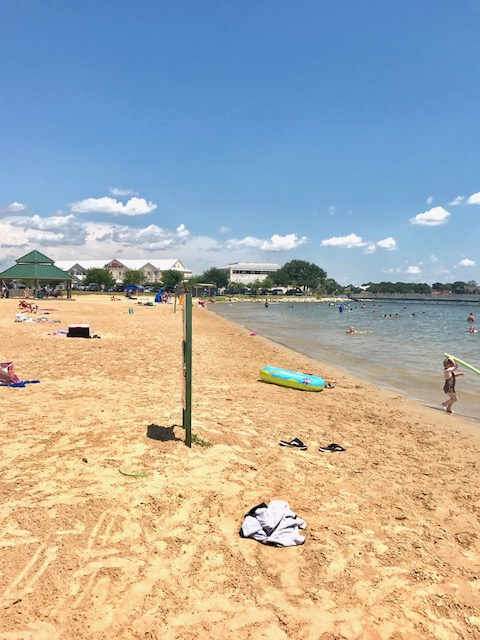 After you put your toes in the sand, you can check out the rental stand which offers  bicycle rentals and stand up paddle board rentals available beach side.
Even surreys!
Just like this one ⤵️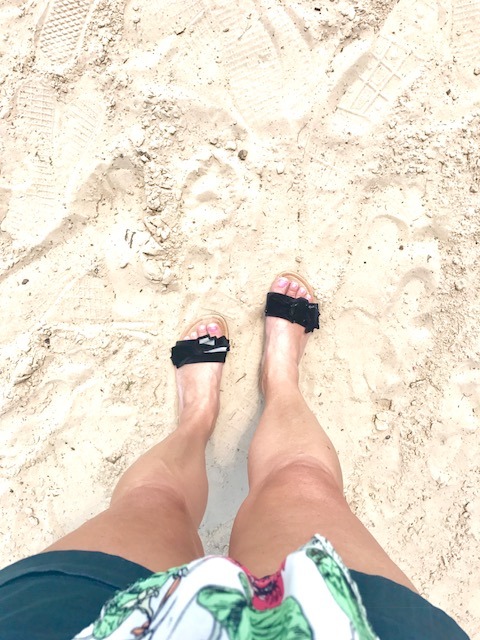 Granbury City Beach is located lakeside at:
Pearl St (Business Hwy 377) near downtown Granbury, TX.
One of the most unique places we found to fuel up is the Local Goat Distillery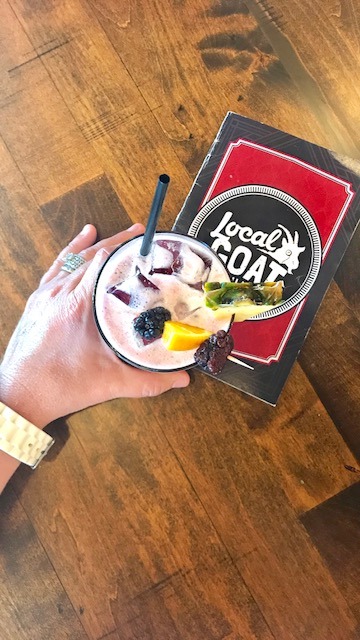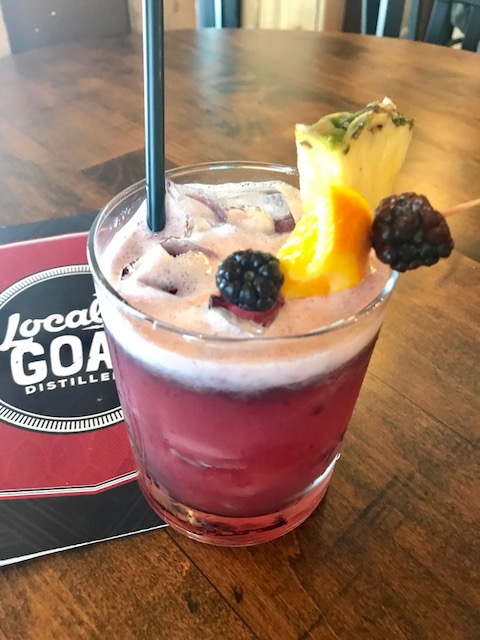 I am ashamed to admit that I've never had an Elotes.
Not at the Plano Balloon festival.
Not at the State Fair.
Never did it.  Until . . . .
I landed at the Local Goat Distillery.  Cool place y'all! Don't miss heading over here either.
Here's the description on the menu:
Sweet corn on the cob brushed with mayo, sprinkled with queso fresco, chili powder and drizzled jalapeno aioli
Server! Add that to my order please  =)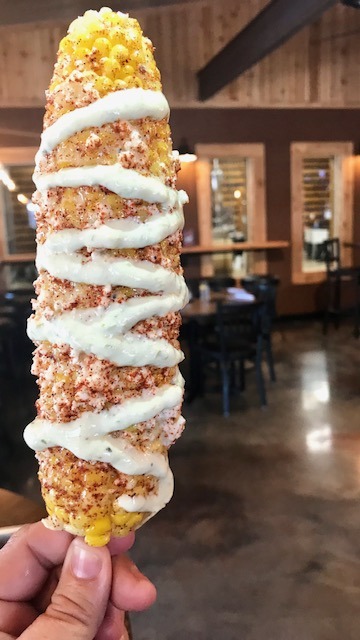 If boating is more your thing, Lake Granbury is ready to be explored.
Our starting point was Sam's Dock, a boat rental facility inside of the Rockin S Bar & Grill where we rented a Craig Cat.  Yep, I had not heard of a craig cat either. (Similar to this but with a motor) But we are so glad we jumped on this little machine and spent the afternoon touring the homes and awesome water slides on the lake.  Bring a tiny cooler and pack a beer or 2 when you are ready for a break.  I strongly recommend reserving a Craig Cat as its small, powerful yet easy to maneuver.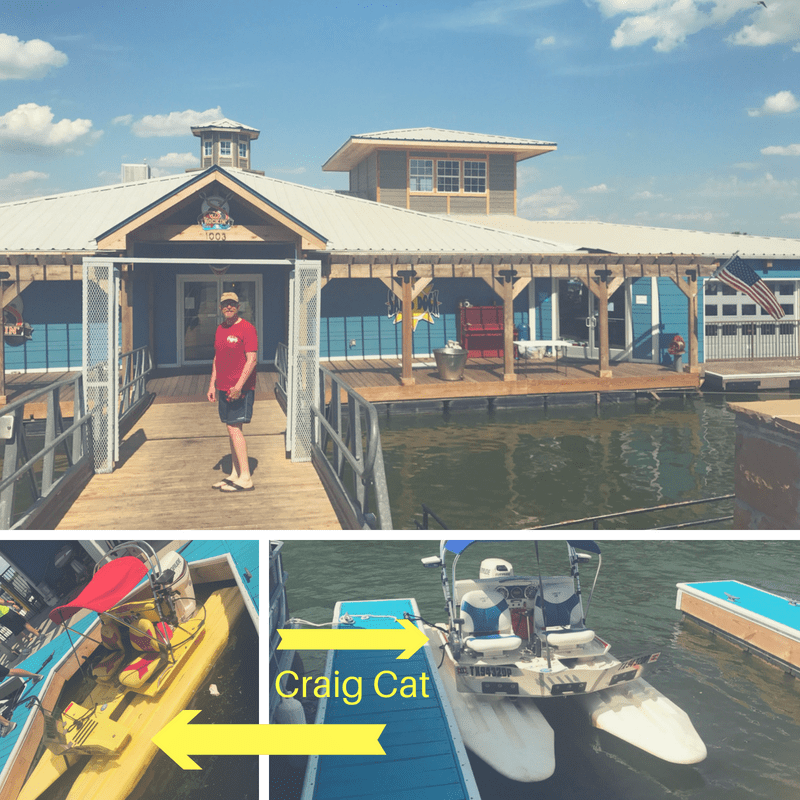 We filled the weekend up with so many activities! Indoors, outdoors, in the water and of course, entertaining our furbabies too!
I barely touched on all of the activities in Granbury but I know the ones we participated in on our weekend will keep you busy.  We also popped over to Glen Rose for mountain biking and exploration of Big Rocks Park. See more about that here
Come join the conversation over on the FB page – we'd love to hear about your best tips for a fun-filled weekend in Granbury.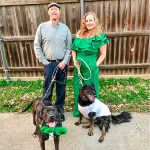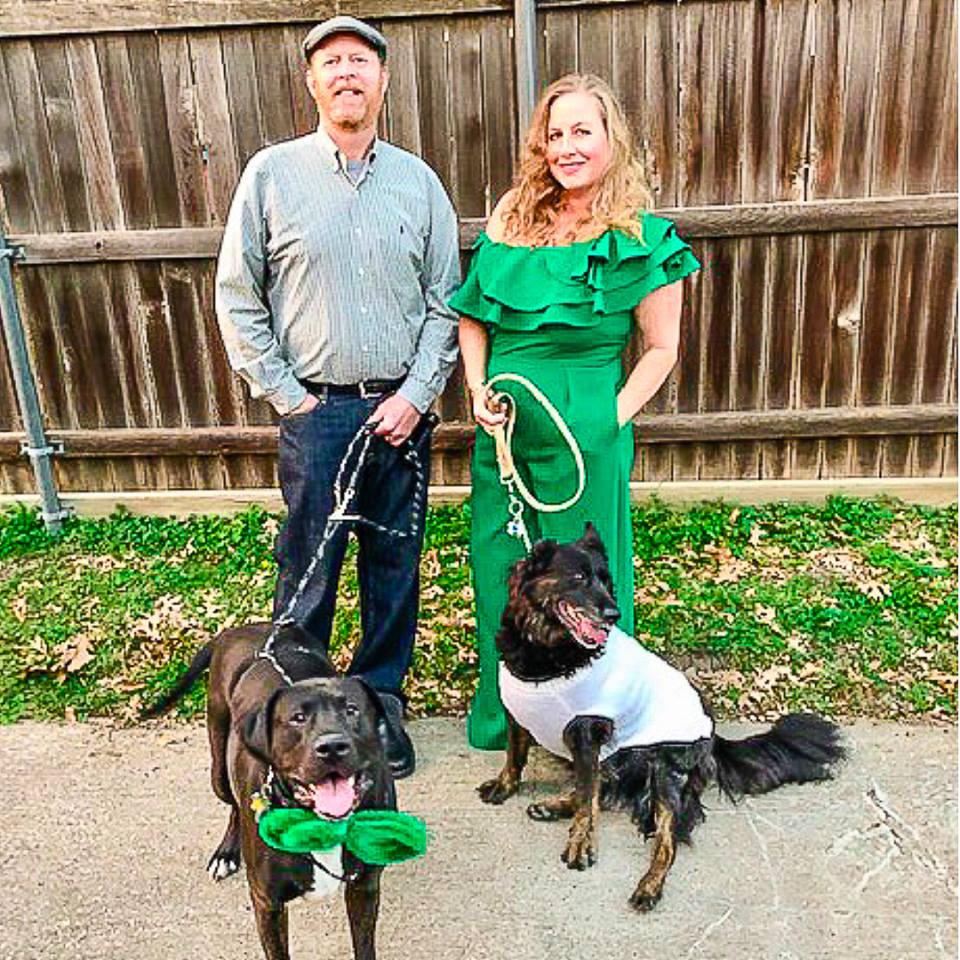 Interested in working with Becca or being featured here on the website, start here
She helps local businesses in DFW and many larger businesses looking to tell a story to the readers of Dallas. Her work entails copywriting, content marketing, blog campaigns, email marketing, social media, coaching and consulting.
This article contains some affiliate links, meaning that if you make a purchase through these links, I may earn a small commission (at no extra cost to you!). Thank you for reading!
You might also like . . .