"The city has grown rapidly, in terms of residential development, but there's quite a void in terms of commercial development and retail services, restaurants, entertainment and so they're excited to be able to provide a lot of those services that don't currently exist," CEO of Range Realty Advisors Chris Burrow said.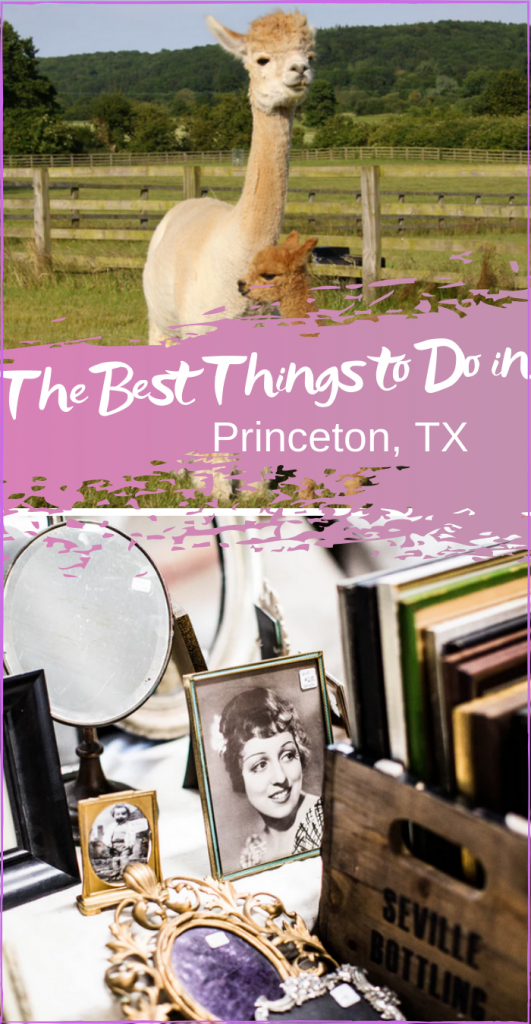 Structured Chaos Farm
The Structured Chaos Farm is a farm for Alpaca Breeders. They breed the alpacas to improve the genetics and fiber of these precious animals. The fiber produced on the farm allows the owners to process and sell the fiber along with making some gorgeous Alpaca products. The farm is located on the border of Princeton and McKinney in a beautiful part of the region.
If you'd like to visit the farm, they do offer tours, a farm store where they sell socks, sweaters and even alpaca manure.  And, if you want to be fully immersed in all things alpaca – check out their Airbnb in Princeton Texas.  Yep, they have a beautiful place to spend the night. Sign me up!
Old Rooster Creek Flea Market
This Princeton flea market is a community hub with a focus on RV & boat storage, a weekend flea market, and even used vehicles for sale — what's not to love?
You can head out there on Fridays, Saturdays and Sundays. An awesome way to support the local businesses.
Sister Grove Park
Before Princeton, Parker and Lucas were being developed, we used to head to this park frequently to hike and bike.  Although, the park is still wonderful, our "country drive" sure has changed. There grows the metroplex 😀
The park offers a 75-acre hike/bike trail located between Princeton and Farmersville, adjacent to Lake Lavon. The trail is open for day use only for hiking and off-road bicycling.
After a big rain, you'll want to check with DORBA to see if the trail is open or closed as the trail is closed when wet. The park trails are maintained by the Dallas Off Road Bike Association (DORBA).
Future flight
I was much too scared to hang glide in the Swiss Alps so this might give me my second chance without having to fling myself off the highest peaks in Europe.
Future Flight's goal is to safely introduce as many people as possible to the fun, wonderful world of Powered Parachutes aka PPCs.
They fly by appointments 7 day a week both early morning and evening.
Since 1984, their staff has been in the PPC business.  And in addition to the experience you can also buy your own new or used PPCs and then get their help in training you on how to fly them.
See them here ⤵️
What do you think you would like to try in Princeton Texas since they have so many unique things and best things to do in Princeton?