This is sponsored partner content via our Partner Content Program and is written by the client. As a dog friendly community, we think you'll really like this.
Christmas is around the corner, and it's time to start planning holiday fun for your entire family — including your pets! We've got the paw-fect event for you that's Dog Mom approved – Deck the Paws!
Taking place at Fair Park's Centennial Hall in Dallas on December 1-2, this indoor festival includes everything from holiday shopping to dog stunt shows to goat yoga to merry music and more. You can spend the entire day with your furry one all while establishing a new Christmas tradition for your family.
Deck the Paws
What makes Deck the Paws so special? Here are the Top 5 reasons why we think you should attend: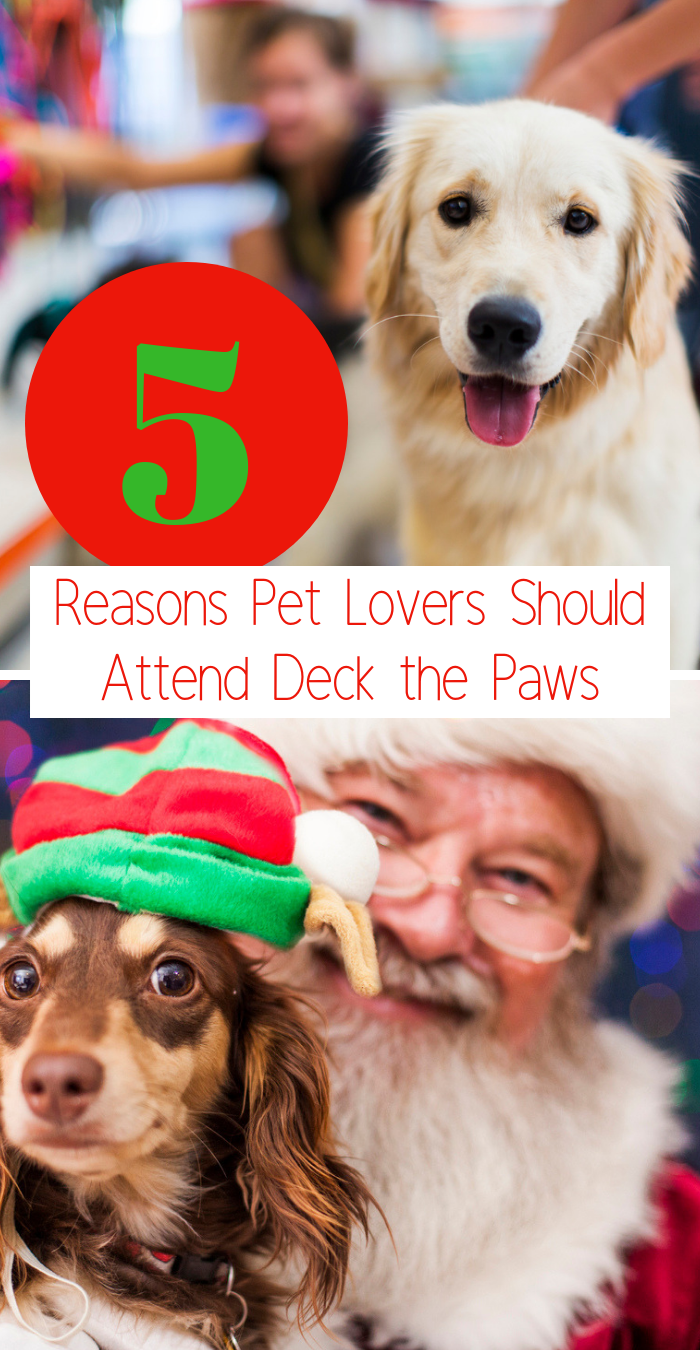 Tail Waggin' Holiday Shopping and Fun Benefits Local Animal Rescues
Holiday Shopping
With more than 100 exhibitors in attendance, Deck the Paws is the paw-fect place to shop for your furry friends and even animal lovers on your Christmas list. There's something for everyone! You'll find everything from cool things for your pet that you can slip underneath the tree to jewelry for the discerning Dog & Cat Moms to pet services to make your daily life easier. You'll find your favorite places like Three Dog Bakery and The Casual Cat Café to adorable online boutiques including local Etsy Shops. It's a great way to find those unique items and to #ShopLocal and #ShopSmallBusiness!
North Texas' First Interactive Art Display for Dogs
Designed by John Wolfe, a designer known for creating Broadway and the Barney TV show sets, the art exhibit is the first-of-its-kind in North Texas and includes fun, interactive displays. Let your dog play in the largest dog bowl they have ever seen! Take photos of them standing by giant meat sculptures. Stroll through a Chew Toy Mobile and through a dog house obstacle course!  Be prepared for lots of tail wagging! They may never want to leave the fur-tastic art exhibit!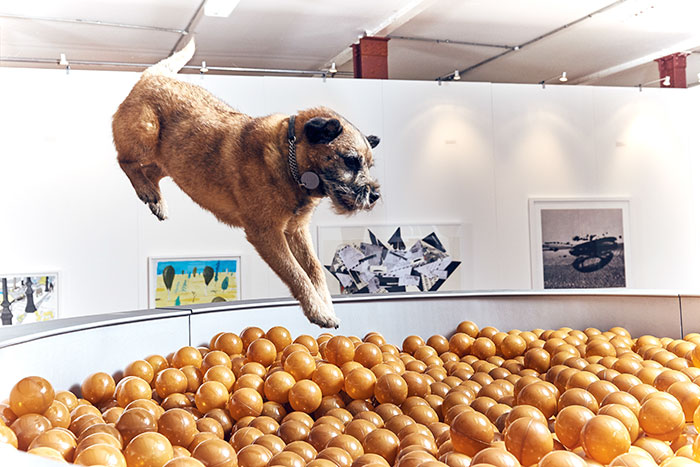 Santa's Village
Santa Claus is coming to town and wants to see all his friends at Deck the Paws! There are no lumps of coal to be found in Santa's Village! Jolly Ole Saint Nick really wants to hear your fur-kids and skin-kids' Christmas wishes. Besides, we already know they have been nice alllll year long! Photo packages available for purchase.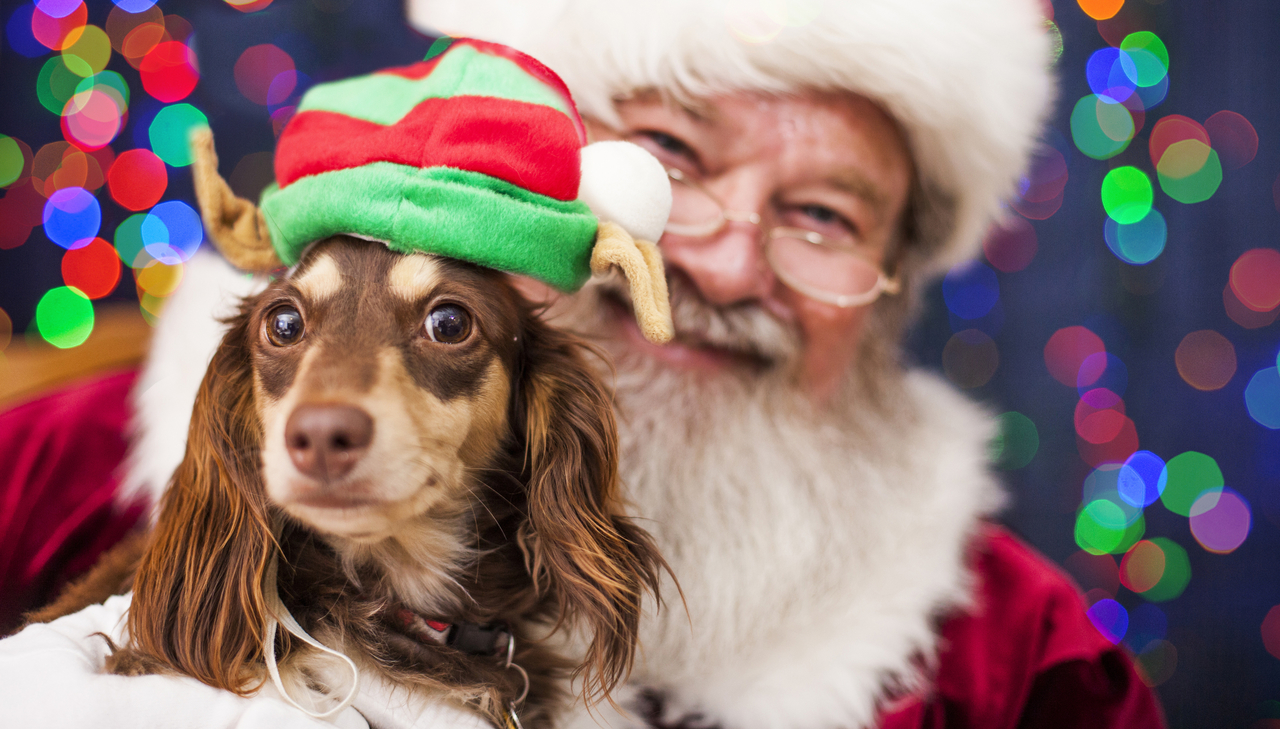 Fur-tastic Entertainment
What's a holiday paw-ty without music and entertainment? Deck the Paws will have sights and sounds for all to enjoy. The Furtastic K9's, recently seen at the World Pet Expo and Woofstock in Canada, will perform two dog stunt shows daily. Don't forget to stay after the show for paw-tographs from these canine celebrities! Get your downward dog on during goat yoga sessions by Deep Ellum Yoga. Then, visit the NorthTexasKids.com Paw-tastic Kids Zone, courtesy of CareNow and Medical City Children's Urgent Care, for face painting, a petting zoo, Jungle Patrol stuffed animal making and more. Be amazed at the artistic talents of Gabino Martinez, a live speed painter. Enjoy holiday music, courtesy of American Idol alum Trevor Douglas, the New Texas Symphony Orchestra, the Richardson High School Legacy Choir and TBA Music.
Beer & Wine Garden with a Holiday #DogBar for Doggos
If your dogs are barking (literally and figuratively) from all the shopping and fun, sit back and enjoy a local craft beer, sip on a glass of wine or champagne and nosh on yummy delights that aren't the usual festival fare. Even Fido can enjoy their favorite dogtails and dog bites from the Simba's Barkery #DogBar, including dog beer floats, bark-nog, bow-wow-nies and holiday pupcakes.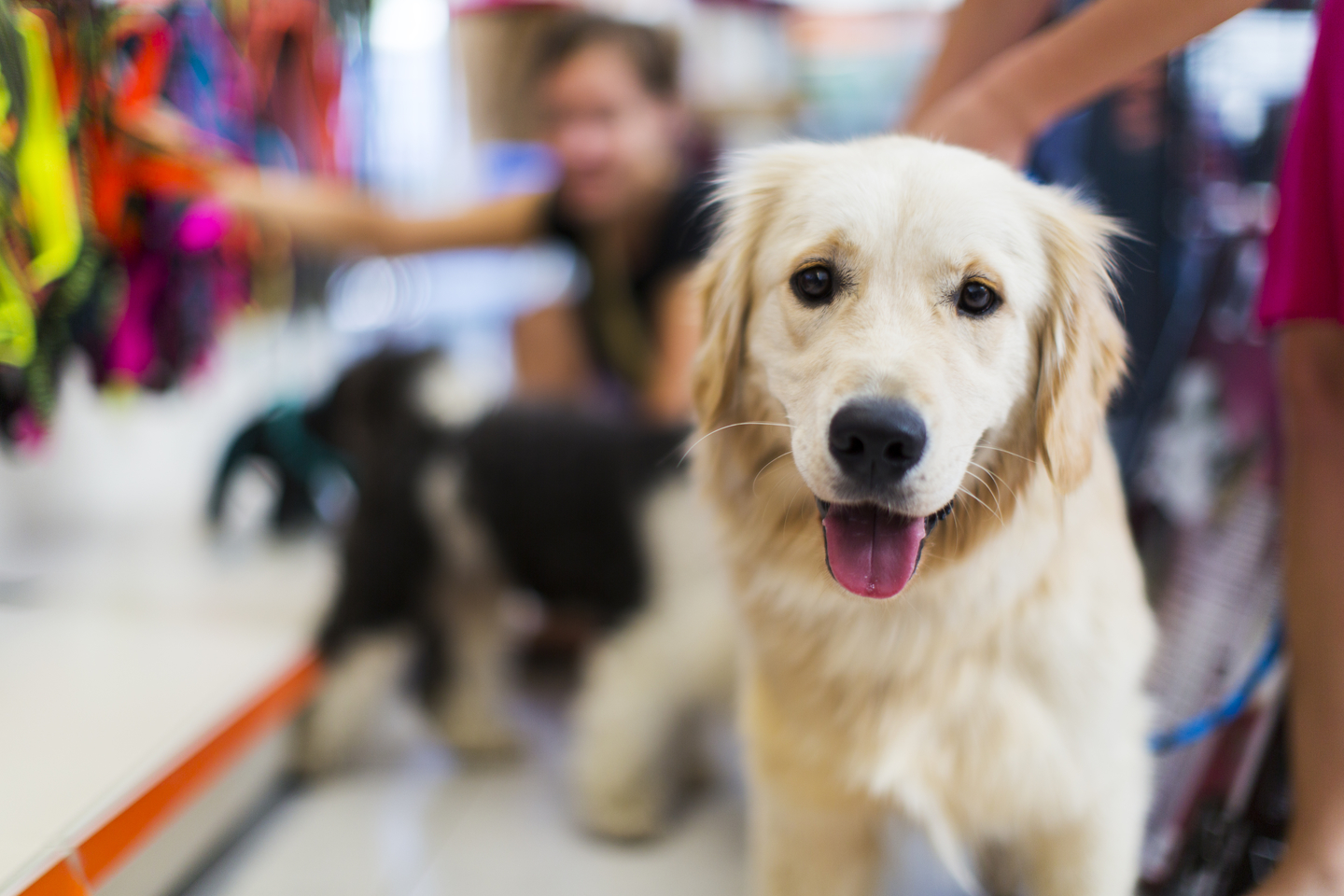 BONUS reason why you should attend!
The spirit of the holiday season is all about giving! The two-day celebration will help raise money and awareness for local nonprofits Artists for Animals, DFW Pup Patrol, and Operation Kindness. In addition, more than a dozen additional animal rescues will be on-site for pet adoptions and fundraising. That's something worth howling about!
Deck the Paws wags its tail at Dallas's Fair Park on Saturday, December 1 and Sunday, December 2 from 11 a.m. to 7 p.m. each day. Tickets are $10 for adults, while pets, children (12 and under) and seniors (65+) are free admission. Tickets may be purchased online or at the door. More information on the holiday pet expo can be found at www.DeckThePawsDFW.com.
Follow Deck the Paws on Facebook at facebook.com/furryfunliving and
Make Deck the Paws your plan for the holidays!
   ———————————————————————————————
One more thing . . .
Meet other Dog Moms that will be attending Deck the Paws by coming on over here to the Dog Moms Group
(yup, there's a few of us that are just crazy about our furbabies)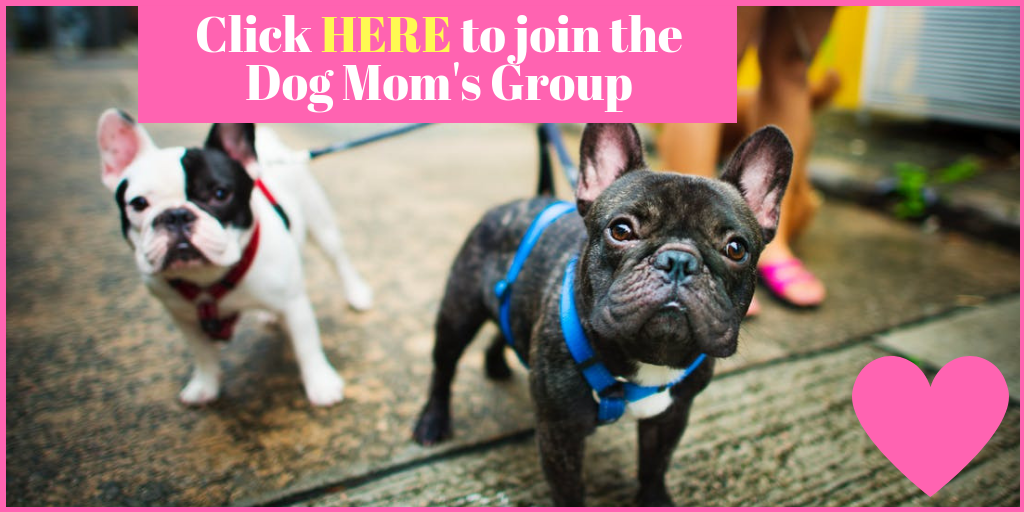 You might also like . . .