Disclosure of Material Connection: Some of the links in this post may be "affiliate links." This means if you click on the link and purchase an item, I will receive an affiliate commission. Disclosure in accordance with the Federal Trade Commission's 16 CF.
You can now take a DART train all the way to DFW International Airport.
You'll be able to ride directly into Terminal A.
Its a glorious thing.
Dallas Train Ride from Plano to DFW Airport
Ok, ok . . . I know all you naysayers are going to tell me every horror story or problem with DART.  I get you boo.  I really do.  Its not a perfect system.
But the reason I find it glorious, is because from Parker Road station in Plano to DFW Airport, I bypassed all of the morning rush hour traffic for $2.50.
Depending on the time of my day, I might call my guy Arnold who runs a great car service here in Dallas.
But the timing this time, was just right to zip in on this amazing rail system that we have here in the Big D.
The Dallas train ride from Plano to DFW Airport can be seen in this LIVE video on Facebook
So what do I do when I get to the airport?
If you're an American Airlines passenger, and you're flying out of any of the terminals, you can walk from the Orange Line to Terminal A. You check in and check your bags and pass through security. If your flight isn't in Terminal A, you can take the Skylink to your terminal.
If you're not on American, and you have bags, keep your luggage and hop on the Terminal Link bus to transfer to another terminal.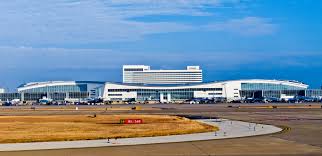 As luck will have it, you'll probably need to go that extra step and find the Terminal Link.
Where is it?
In the video, I take you with me on the journey. Follow the signs once you step off of DART to Terminal A. Take the elevator upstairs, turn to your left to walk back outside.  Then look to your RIGHT.  You will see a vertical sign for the Terminal Link.  Wait for your shuttle. They usually come as B & D or A & C.  The driver will yell it out.
And as luck will have it, the shuttle that I don't need always comes first.  LOL.
Oh well.
It was $2.50, right?  My car service is usually 80 bucks or so with a tip.  That can buy a few great meals at the airport or a new outfit.  Perspective   =)
Keep in mind, you only have carry-on bags, you can go through security in Terminal A and take the Skylink to your terminal.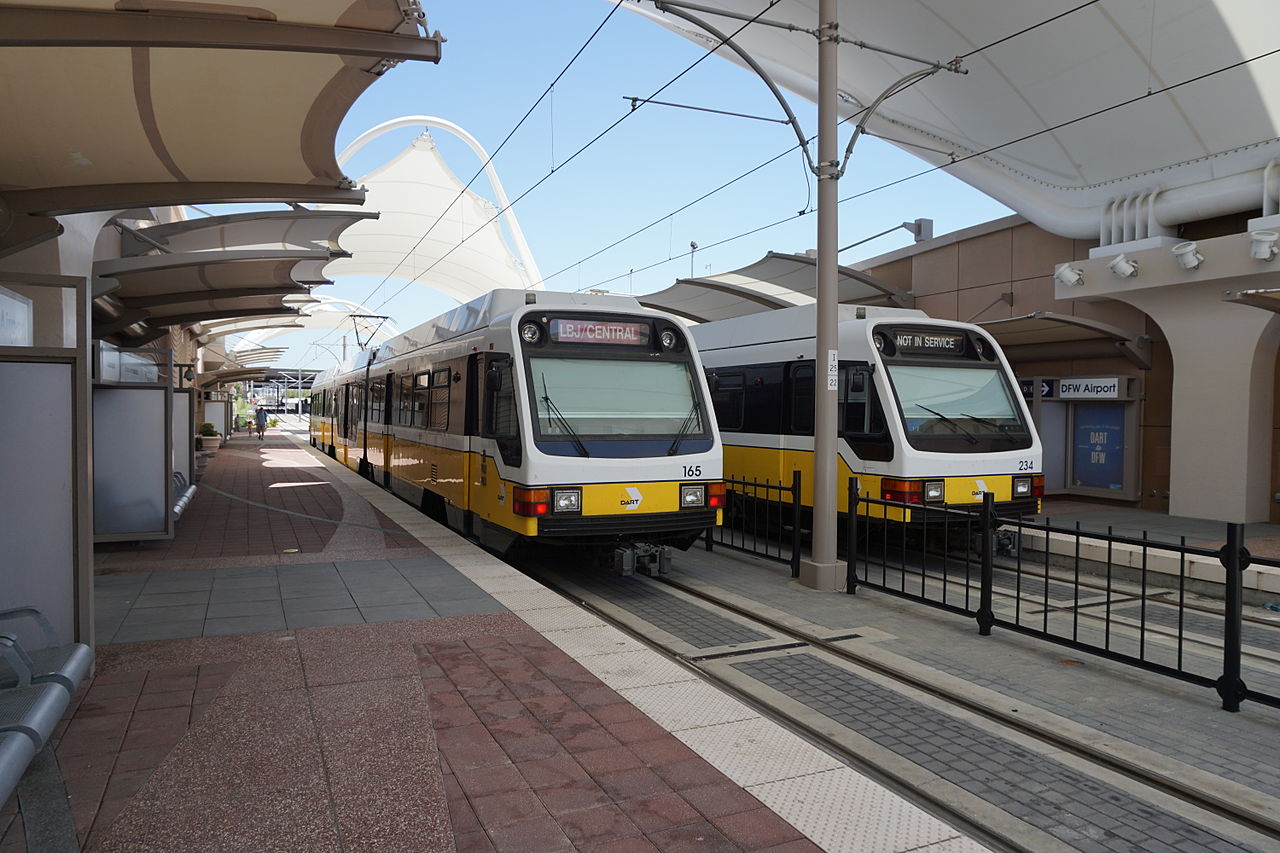 How long does it take to ride the train?
From the very last red line station – Parker Road Station in Plano – it took 90 minutes.
Hush.
I know.
In a car at that time of day, it would have taken about 50 minutes – 60 minutes from my house.  And if there was any wreck on the road or construction (hahaha, that's a given), it would take as long as 90 minutes.
I've written a number of Suburbanites' Guides on taking DART. Feel free to post your comments on the Facebook thread and I would just LOVE to answer them.

P.S. You can also see this guide and this one as well
One more thing . . .
You know where else you can take the train?  Victory Park. Click on this pic