Disclosure of Material Connection: Some of the links in this post may be "affiliate links." This means if you click on the link and purchase an item, I will receive an affiliate commission. Disclosure in accordance with the Federal Trade Commission's 16 CF.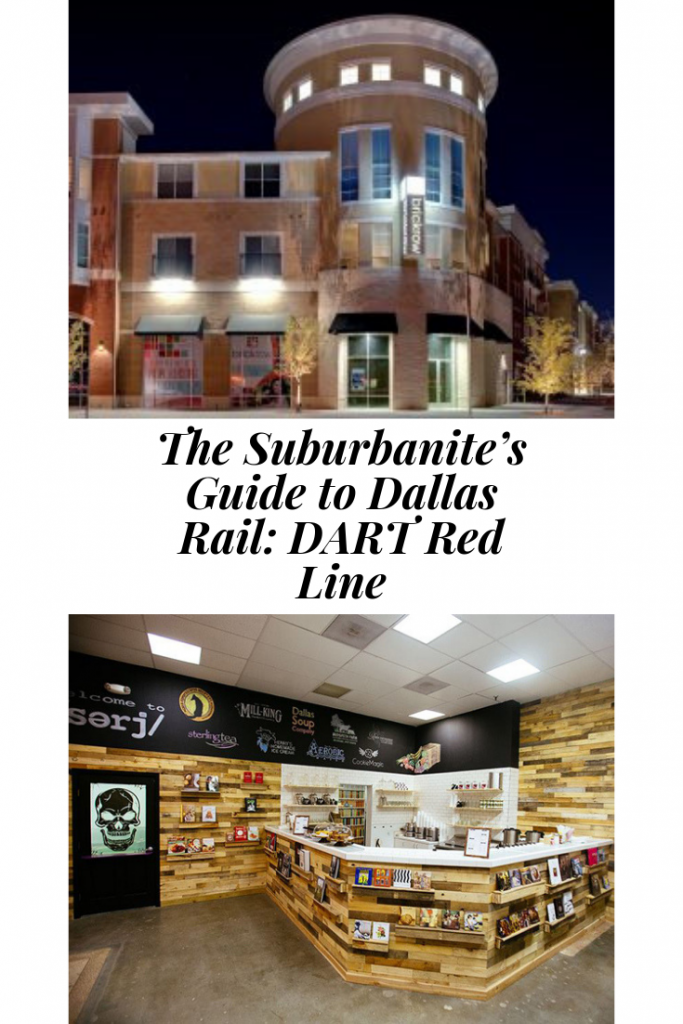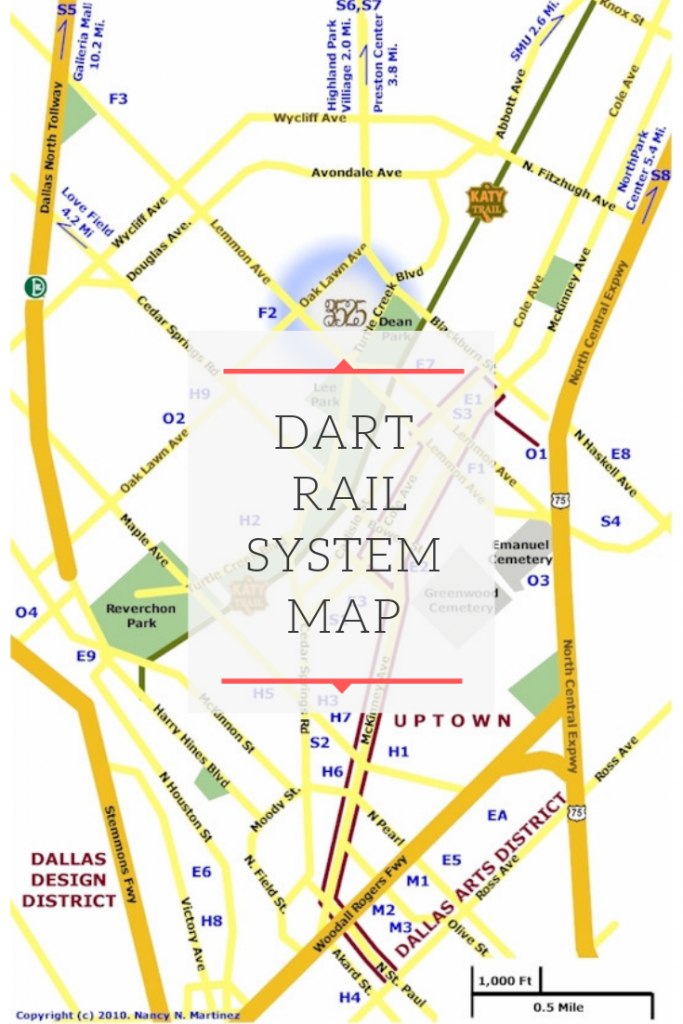 If you are looking to experience new adventures without straying too far from home just look to our own Dallas Rail System – DART and the TRE.  Yes, this same train that gets you to school or work can also take you from the 'burbs to all sorts of experiences, from the Irish Festival to the yummy cafes in Deep Ellum to the Dallas Aquarium.  In the last 2 years living in Plano, I have seen explosive growth in our town which also means lots of construction, traffic and cars galore.  Adventuring on the train makes life . . . well, an adventure with none of the hassle of navigating the concrete jungle of Central Expressway and the Dallas Parkway.  Dallas and its surrounding cities are bursting with cultural experiences, dining and entertainment, all walkable from a DART rail station or bus stop.
The Red Line was part of the initial launch of DART's light rail service in 1996. At the time, the line only ran from Westmoreland Station to Pearl Station in the northeast corner of downtown. In 1997, the Red Line was extended to Park Lane Station. On December 18, 2000, Cityplace Station, the southwest's first commercial subway station was opened along the Red Line underneath Cityplace Tower in the tunnel under the Central Expressway.
In 2002, the Red Line extended into Richardson, ending at Galatyn Park Station, extending the light rail service 9 miles (14.5 km) over its original length. Later that year, the line was opened to the Parker Road Station, an additional 3 miles (4.8 km) of track, its current terminus.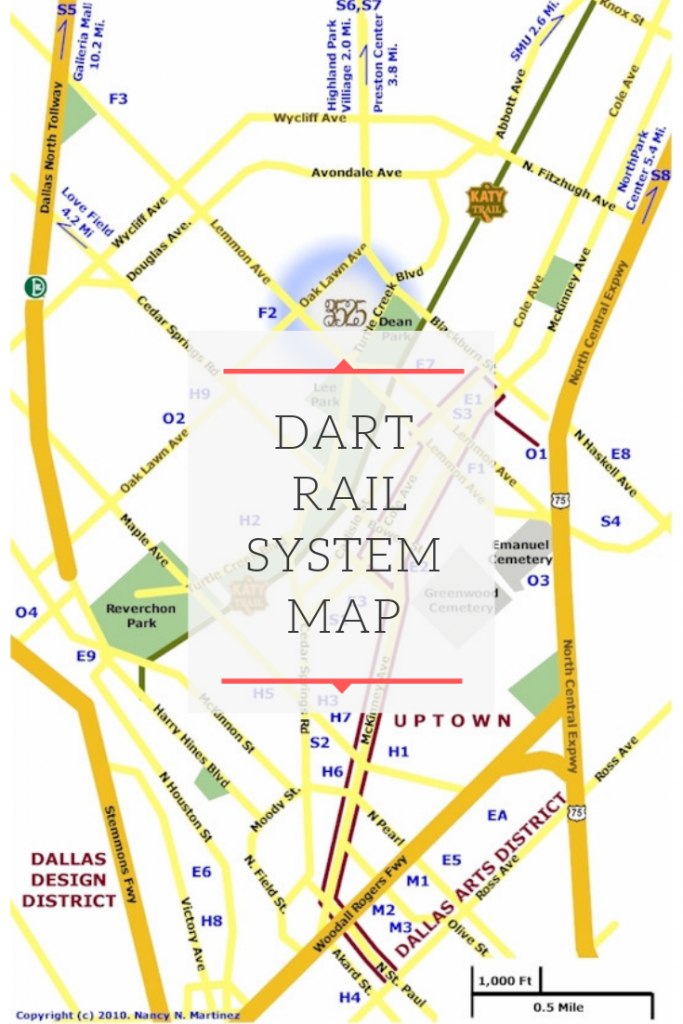 Now, when I mention to friends that I often taken the train, many times the responses are not favorable.  I get it.  Public transportation has its variety of weirdos, smells, musicians, loud talkers . . you name it, every train has it.  But I believe the pros far outweigh the cons.  And if you think you might be unsafe on a train there are some common sense tips and tricks that I'll get into further down in the article (I've got some good ones and for the record, have never had a bit of trouble).  I've taken the train early in the morning, late at night and from Parker Road station in Plano all the way to DFW airport (yep, that's a long ass ride).
(click the pic to join the private FB group: We Are Collin County)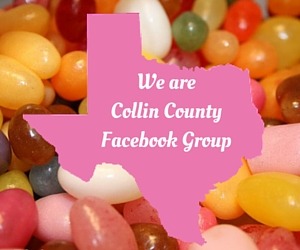 The Red Line is my favorite because there is so much within walking distance (or even biking distance).  Yup, my husband and I take our bikes on the weekend and ride around the city, stopping for coffee or lunch wherever we end up.  Its such a blast and you'll notice sections of the train that you are able to roll right onto, just make sure that you save this seating for folks in a wheelchair, carrying luggage or bikes.
---
Things to Know Before you Go:
Download the GoPass app to purchase tickets (you can also purchase tickets at the machines by the station but the app is much more convenient if you are jumping on the train last minute)
No food or drinks (don't bring your Starbucks)
Generally the tickets cost $5.00 for your full day round trip (yes, you can buy 2-hour passes, off peak hour passes, senior tix etc)
Most stations have free parking (parking is super abundant on the weekends)
If you walk up to the train and the doors are shut, just push the button to the left of the door
The DART employees are extremely helpful and you can ask them questions (don't be shy)
---
In this section, I'll go through each station, so skim ahead to the stations you might want to hop off at and take a look around:
Parker Road Station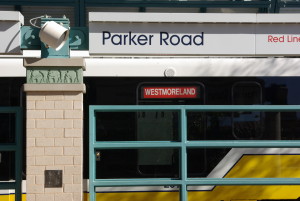 This is typically our starting destination – Parker Road Station.  Lots and lots of parking, but make sure you choose the 'Unreserved parking spaces'.
If you are coming from Allen or McKinney, check out some of the really neat places on Parker road – I find it to be a mecca for lots of mom & pop type restaurants such as Bavarian Grill (Parker/75), Henry's Homemade Ice Cream (Parker/Custer) , and Covino's (Parker/Independence).  And within walking distance is some of the yummiest and best-priced sushi in the entire metroplex.
And, just a short Uber ride away, is the Plano Centre home to lots of events, craft fairs and celebrations.  (The Uber will probably cost about $5 – $7).
Popular Attractions and Destinations:
Bank of America
Best Buy
Kohl's
Texas Instruments Spring Creek Campus
Downtown Plano Station
Downtown Plano has undergone some massive changes . . . for the good! If you jump off at this stop be sure to visit Jorg's Bavarian Cafe, Coffeehouse 1418 (its like Central Perk from Friends), Lockhart Smokehouse, Urban Crust (such a cool space for Pizza), Shinola (a unique shop with handmade American goods), Yoga Tree (best yoga in the metroplex), Georgia's Farmer's Market, Ye Ole Butcher Shop, grab a beer at Fillmore pub . . . if you keep meandering from downtown you'll find beautiful Victorian homes and a huge and unique food truck park (coming soon!)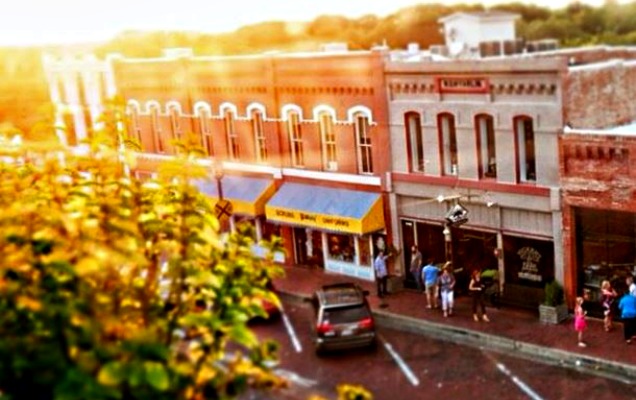 Popular Attractions and Destinations:
CityLine/Bush Station
This is a brand new, super happening station!! In the recent past, it was called the Bush Turnpike Station but now the CityLine has take over.  Its just down Ave K/Plano Road from Downtown Plano.  It has 2 Starbucks (one is hidden inside the parking garage and only open on weekdays the other is located in front of the Whole Foods.  Yay! Whole Foods is here happens to be the closest one to my house now) and has a hip bar with a zillion beers on draft plus a massive food-to-go section including a taco bar.
The restaurants at this station are all fantastic and include Mod Market (you'll love the communal succulent table), Jasper's, Top Pot Doughnuts, Taco Diner, Good Union Urban BBQ (save room for the banana pudding), Thom + Chee (yes, the cafe from Shark Tank), Coal Vines, and Edoko Sushi.  Of course there is Reef Point Yoga to chillax at and the Spring Valley Trails are a fantastic (non-muddy) trail to take a walk with a cup of coffee and the pups!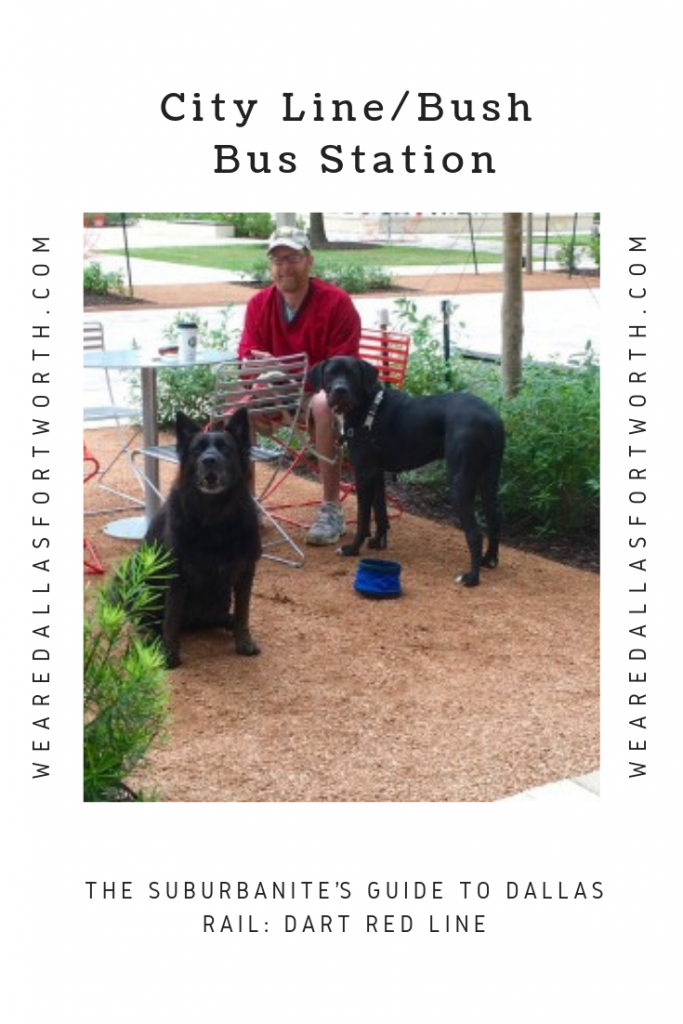 Galatyn Park Station
The Eisemann Center recently hosted Garrison Keilor of Prairie Home Companion!!
Popular Attractions and Destinations:
Galatyn Park Urban Center
Charles W. Eisemann Center for Performing Arts and Corporate Presentations
AT&T
Bank of America
Nearby Hotels:
This is also your stop if attending the Wildflower Arts Festival!
Arapaho Center Station
Popular Attractions and Destinations:
Chinatown
University of Texas at Dallas (via bus route 362)
Collins Technology Park
Honeywell
Inet Technologies
Intrusion
Optical Switch
Samsung Telecommunications
If you want to explore new cuisines, this is the place to hop off.  Check out Tapioca House, Boba Latte, Sultan Cafe, Royal Sichuan, Maru Ramen, or Afrah Mediterranean.  Want to keep to something a lil more All-American, walk on over to Del's Hamburgers.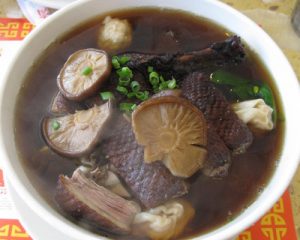 Spring Valley Station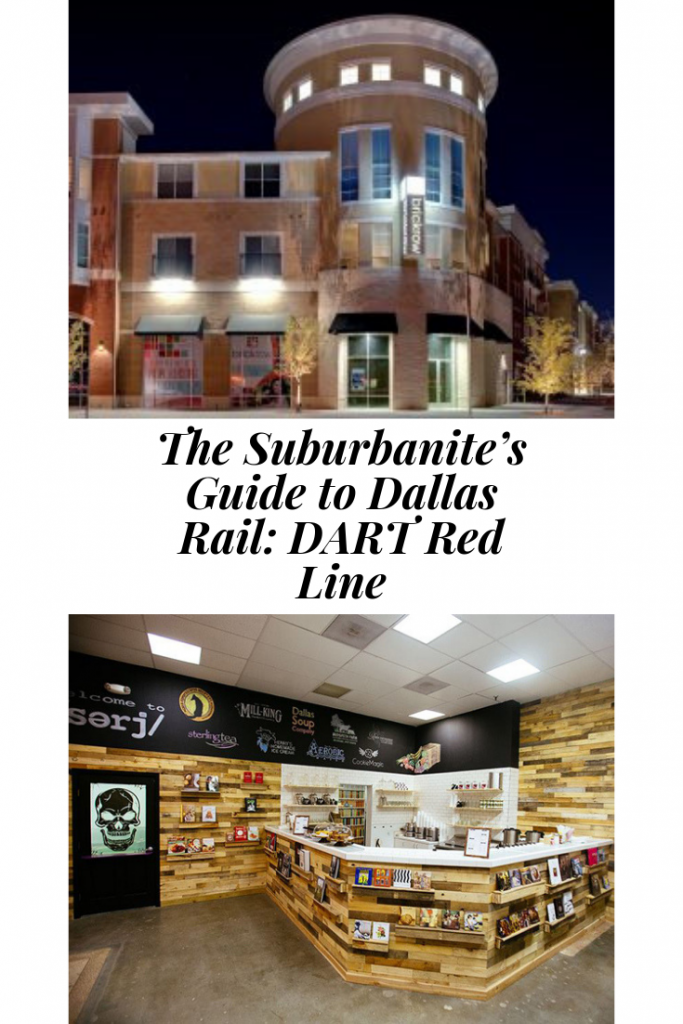 Popular Attractions and Destinations:
CVS Pharmacy
Greenville Avenue Stadium
Waffle House
LBJ/Central Station
Popular Attractions and Destinations:
Forest Lane Station
This is a popular stop for my hubby and I to jump off and ride our bikes to White Rock Lake.  Yes!!  There is a trail directly on this stop. In fact, if you look out to the east before you arrive at Forest Lane station you will see some of the most architecturally diverse homes in Dallas . . . soooo very Frank Lloyd Wright.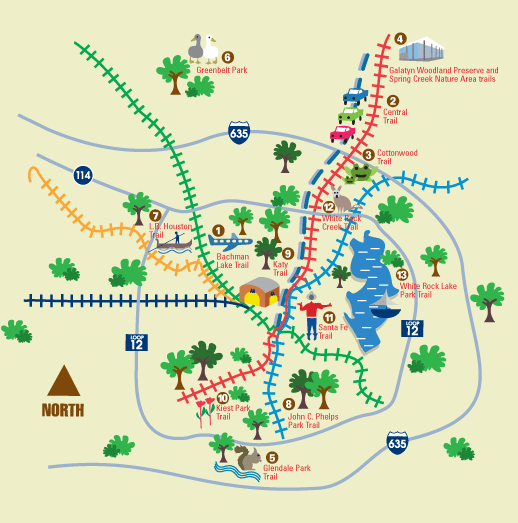 Popular Attractions and Destinations:
Walnut Hill Station
Popular Attractions and Destinations:
Walnut Place Retirement Community
Park Lane Station
I have taken the train many times to this station to get to the Apple Store inside of NorthPark Mall.  Just hop off the train and walk over or jump on the NorthPark Center Shuttle (#702) its totally free included with your ticket.  The bus will drop you off at Macy's.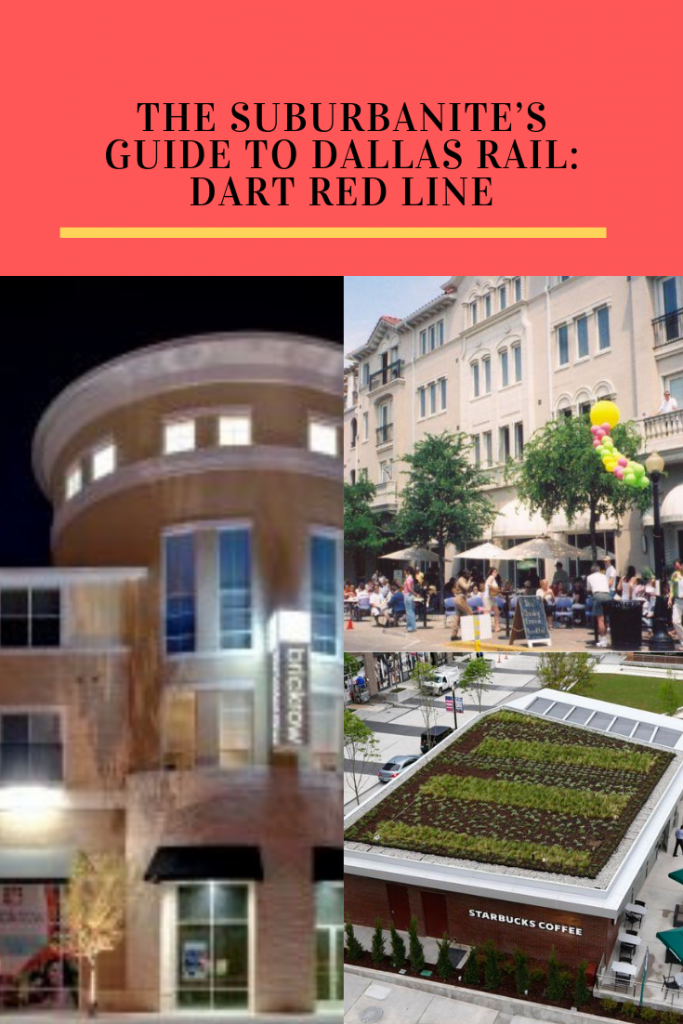 Park Lane in itself has a ton going on.  The bar at Whole Foods is fantastic, the stand alone Starbucks is the largest one in the metroplex and Aveda has a student clinic here with massively discounted treatments.  Love it!
Popular Attractions and Destinations: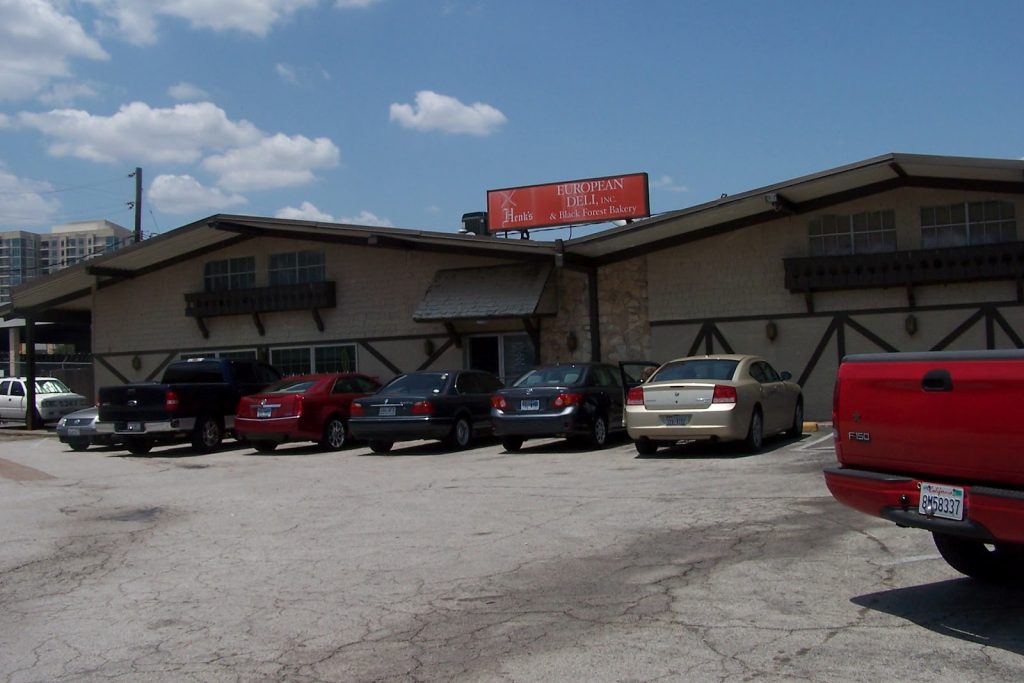 Lovers Lane Station
Walk in any direction from this station and you will find all sorts of gems.
Walk towards Greenville Ave, and you must grab a burger at Grub Burger Bar (soooo good), check out Village Baking Co., Start Real Food Fast, Krispy Kreme . . . and lots of other yummy fun places, its Greenville afterall.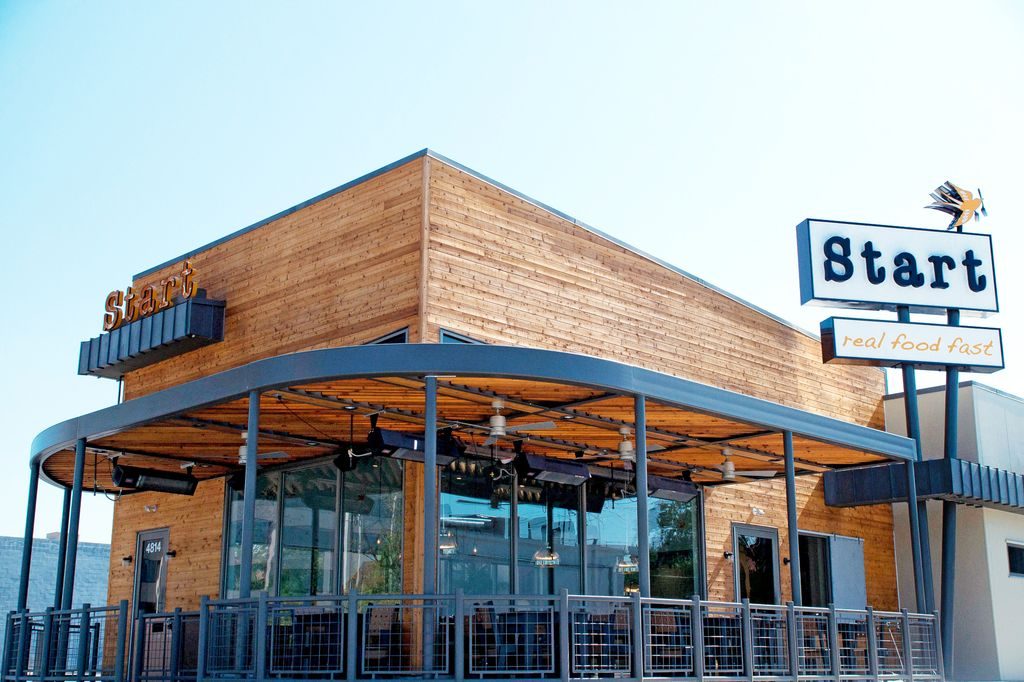 If you need biz advice, the SCORE office is directly across from the train stop.
And if you walk south along the sidewalk parallel to the train tracks, you'll scooch on over to University Ave, cross the highway (the bridge) and you'll be in the SMU neighborhood.  This is a great way to get to educational lectures and events at SMU (its about a 15 minute walk which is perfect for digesting that burger)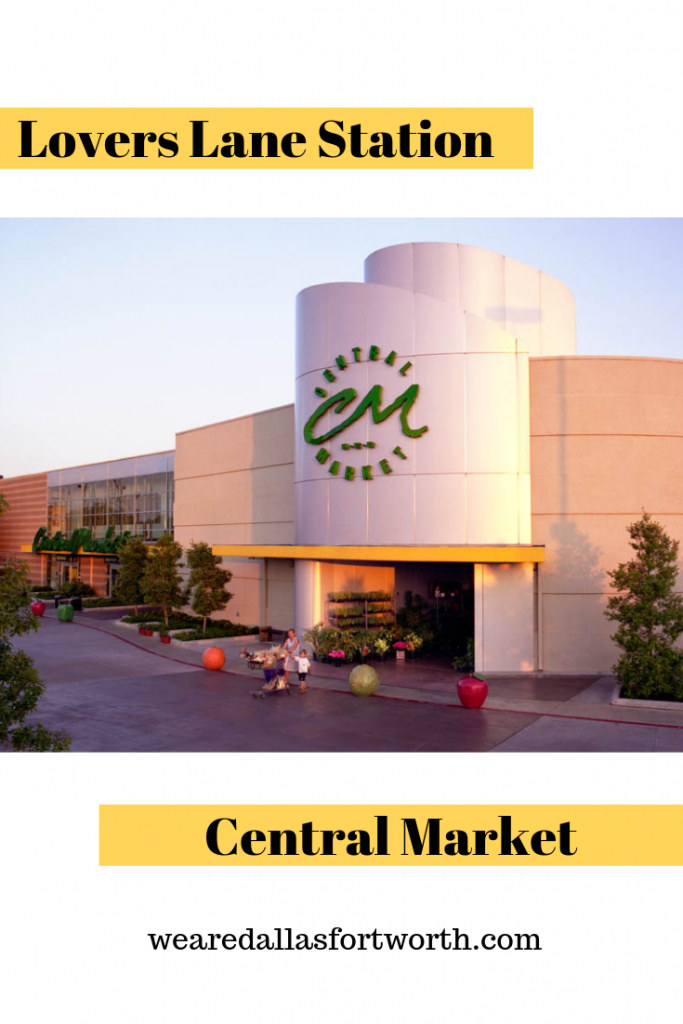 Popular Attractions and Destinations:
Energy Square
Lovers Lane Shopping Center
Meadows Building
Office Depot
Old Town Shopping Center
Mockingbird Station
A great station to hop off and look around – and also where one can switch to the Blue line and head out to White Rock area, Downtown Garland and Downtown Rowlett.
This is the perfect stop if you'd like to watch an SMU tennis match (those happen in the Fall & Spring and are FREE). If tennis isn't your thing, stop for a cup of coffee at Starbucks and take a walking tour of the school, the Bush Library and grab dinner at the original Campisi's.
Popular Attractions and Destinations:
Dr Pepper Station Shopping Center
Kroger Food Store
Mockingbird Station residential and retail development
Premier Place
Twin Sixties Tower
Restaurants: Campisi's Egyptian, Gelato Paradiso, Jason's Deli, Margarita Ranch, Reikyu Sushi & Bar, Rockfish, Smoothie King, Spike, Trinity Hall, and others
Run On!
Whole Earth Provision Co.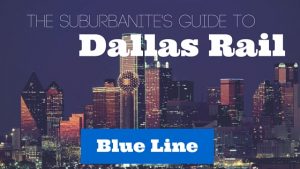 Cityplace/Uptown Station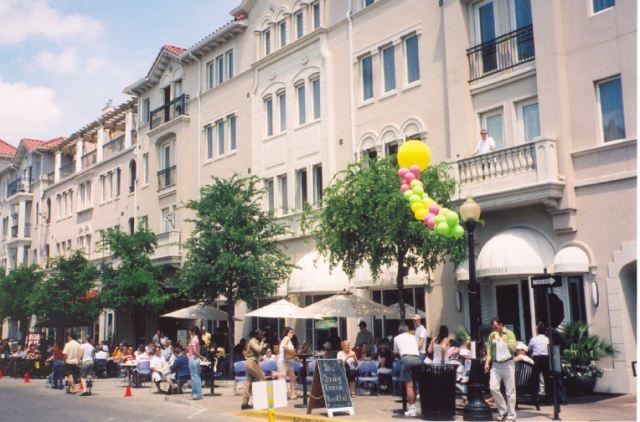 Cityplace is such an interesting station! Its is hundreds of feet underground (read: no cell phone service) and when you hop off the train and head towards the exit, you will have a choice to head off left or right.  Basically, you can head to the east side of 75 or take the escalator that takes you under the highway over to the Uptown side . . . exactly where the trolley stops.  If you choose the Uptown side, you'll walk past the Mutt Cantina (if only I can bring my dog on the train) . . then you'll be in the village of shops, cafes and general Uptown chaos.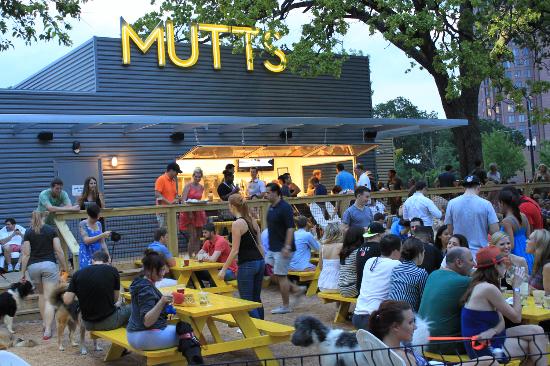 Once you peruse the Ralph Lauren store and a myriad of other fun shops, jump on the free Mckinney Ave trolley.
Here's a map: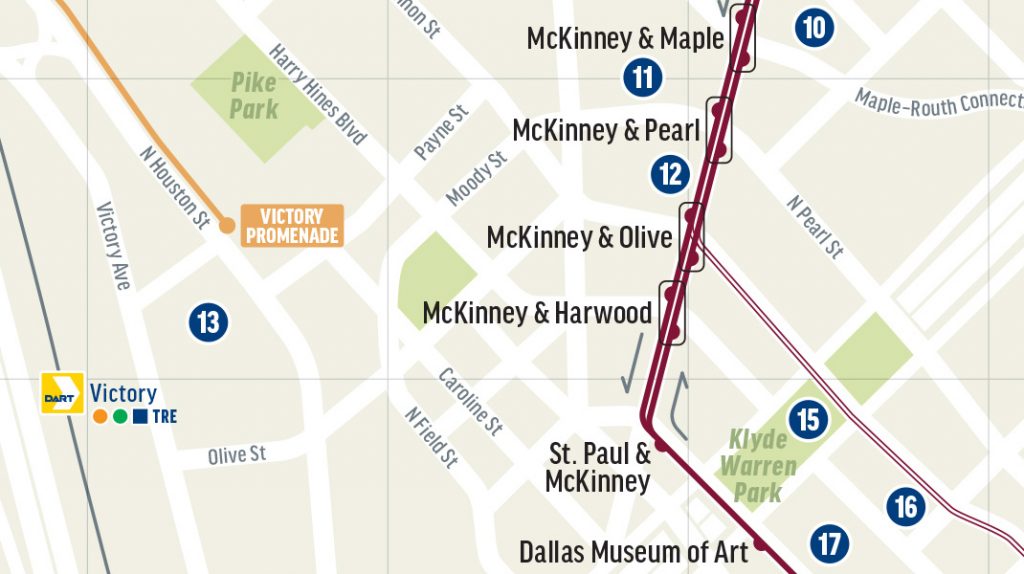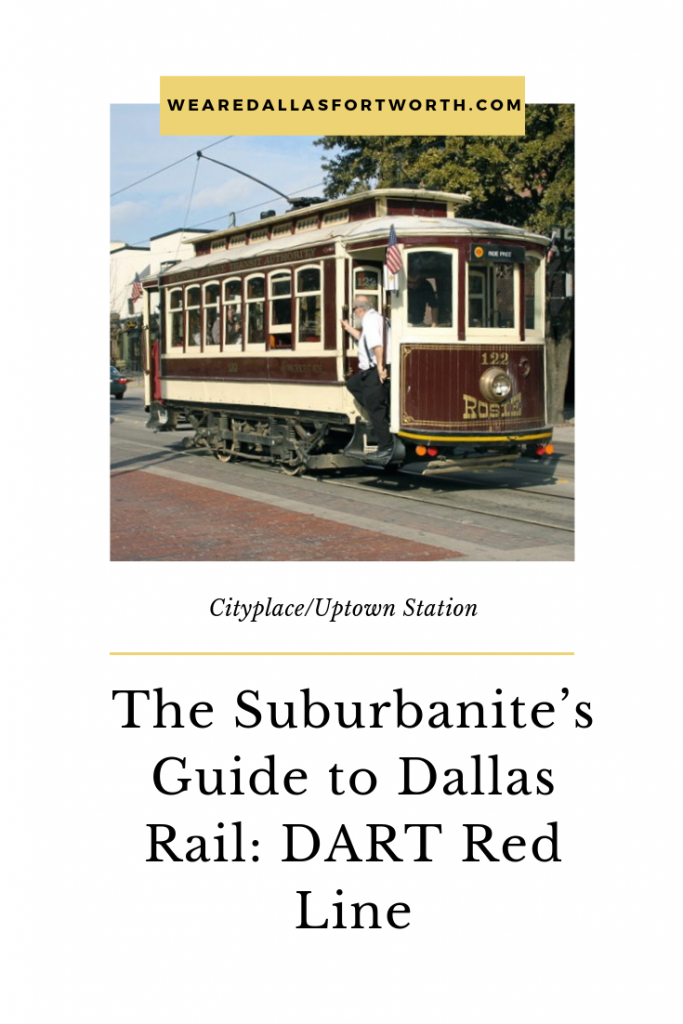 And one more map . . . it will take you across Klyde Warren Park into the Design District:
Popular Attractions and Destinations:
Pearl/Arts District Station
Once you get to this station you are officially in downtown Dallas.  You'll see the green line, orange line and red line come through here.  To change trains, you'll need to know the direction to go in and the trains only list the final destination.  For example, the Red Line heading southbound has Westmoreland on it, while the train heading northbound states Parker Road. The Green Line heading north has North Carrollton/Frankford and the Green Line heading south states Buckner.  You'll be able to see a map inside the trains as well showing you the stops along the way.  The more familiar you become with the map, the easier it will be.
From this station, I will sometimes walk to Deep Ellum instead of waiting for the train (its about a 15 minute walk) or I can walk towards Klyde Warren park into the Turtle Creek area for a drink in the Rosewood Hotel lobby.  Its absolutely lovely.
Popular Attractions and Destinations:
2001 Bryan Tower
Allianz Financial Centre
Plaza of the Americas
Plaza of the Americas Food Court
San Jacinto Tower
Texas Commerce Tower
St. Paul Station
Definitely pop into the post office downtown, the architecture is stunning and you can grab a book of stamps. Totally efficient. I love being able to run errands on foot.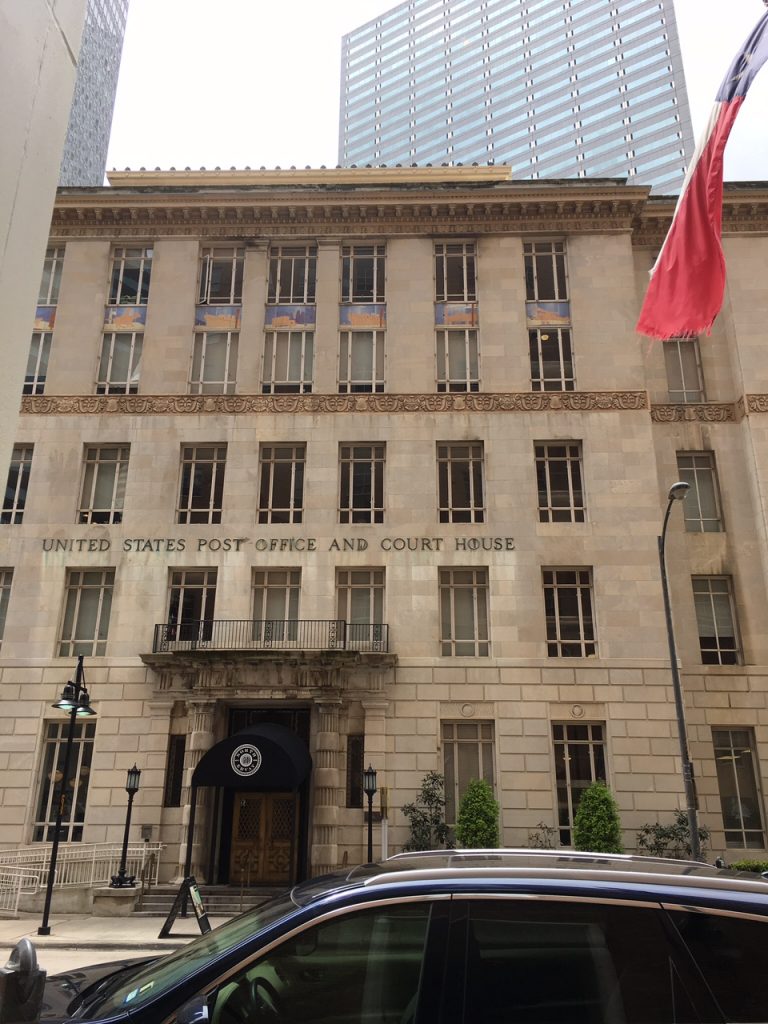 Across the street, is a great place for coffee –  Serj Coffee & Books.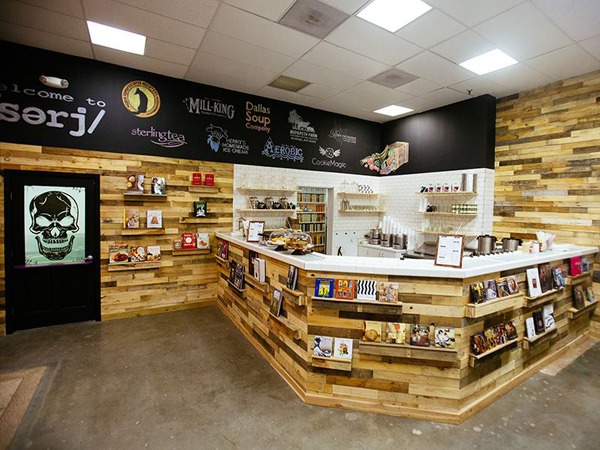 Popular Attractions and Destinations:
Akard Station
Weekend Coffee inside of the Joule Hotel has some of the best coffee around.  So that's a place you just have to stop.
And, if you haven't heard of or seen Thanksgiving Square, put it at the top of your destination list.
Popular Attractions and Destinations:
DART Headquarters
One Elm Place
Pegasus Plaza
Renaissance Tower
Thanksgiving Tower
West End Station
I remember coming here on the weekends when the West End was full of shops, fudge samples and an arcade in the basement.  Good times!  Now you can find a few great restaurants and bars . . plus its the perfect stop to hop off and check out some of the museums Dallas is well-known for.
Popular Attractions and Destinations:
Union Station
If you are looking to catch the TRE train out West, this is the place to do it on the red line.  It's also the station, to book your Amtrak ticket and take Texas Eagle way out of town.  In fact, I've taken the train all the way to New Jersey from this stop.  Crazy trip.
Popular Attractions and Destinations:
Convention Center Station
This station leads directly to the Convention Center of course . . and to the Omni hotel, Spice Dallas (seriously delicious farm-to-table food).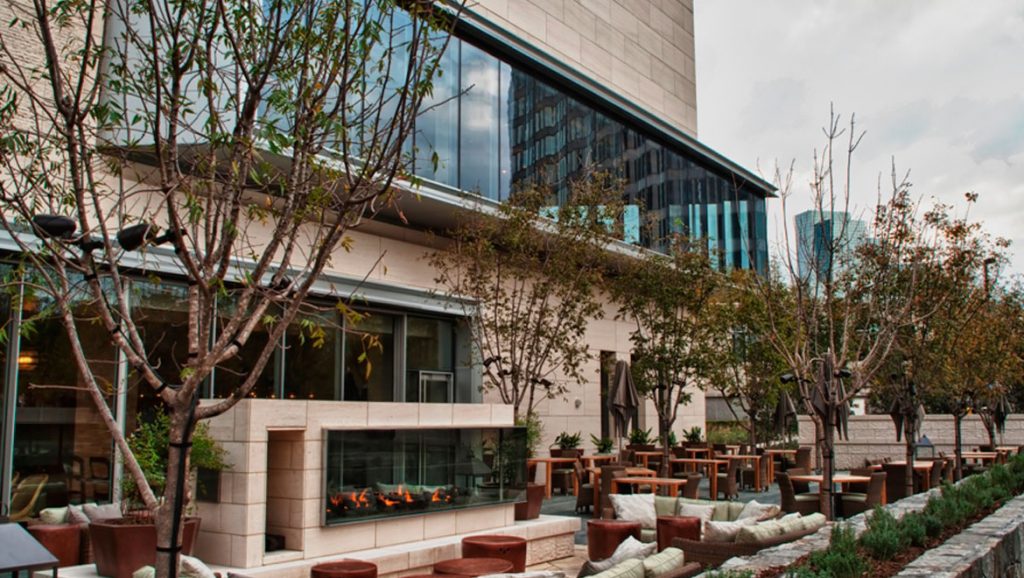 Popular Attractions and Destinations:
Cedars Station
Another great area I love to explore and a perfect place for coffee inside of South Side at Lamar (yup, Opening Bell Coffee!)
The Cedars Social is as hip as Dallas gets and the NYLO is on point with its approach to urban hotels.  Love these places!
Popular Attractions and Destinations:
8th & Corinth Station
Popular Attractions and Destinations:
Bluitt-Flowers Health Clinic
Jefferson Boulevard Business District
Moore Park
Townview Magnet School
West Dallas Industrial Center
Dallas Zoo Station
The Zoo is right here! The doors open and you can walk right up to the Zoo entrance – its the only way to get to the zoo from the 'burbs IMO.
Popular Attractions and Destinations:
Special Dallas Zoo Offer with a DART Pass:
Mondays and Tuesdays, show your same-day DART Pass at the Dallas Zoo to enjoy a $2 discount on regular admission prices.
Tyler/Vernon Station
Popular Attractions and Destinations:
Hampton Station
Popular Attractions and Destinations:
Westmoreland Station
Popular Attractions and Destinations:
Army Air Force Exchange Service (via bus route 547)
Hampton-Illinois Shopping Center (via bus route 445)
Justin F. Kimball High School (via bus route 404)
Mountain View College (via bus route 445 or 568)
Wynnewood Village Shopping Center (via bus route 445)
The Potter's House (via bus route 547)
Southwest Center Mall (via bus route 404)
Westgate Village
Westmoreland Heights Shopping Center
And finally, my quick tips for staying safe on the train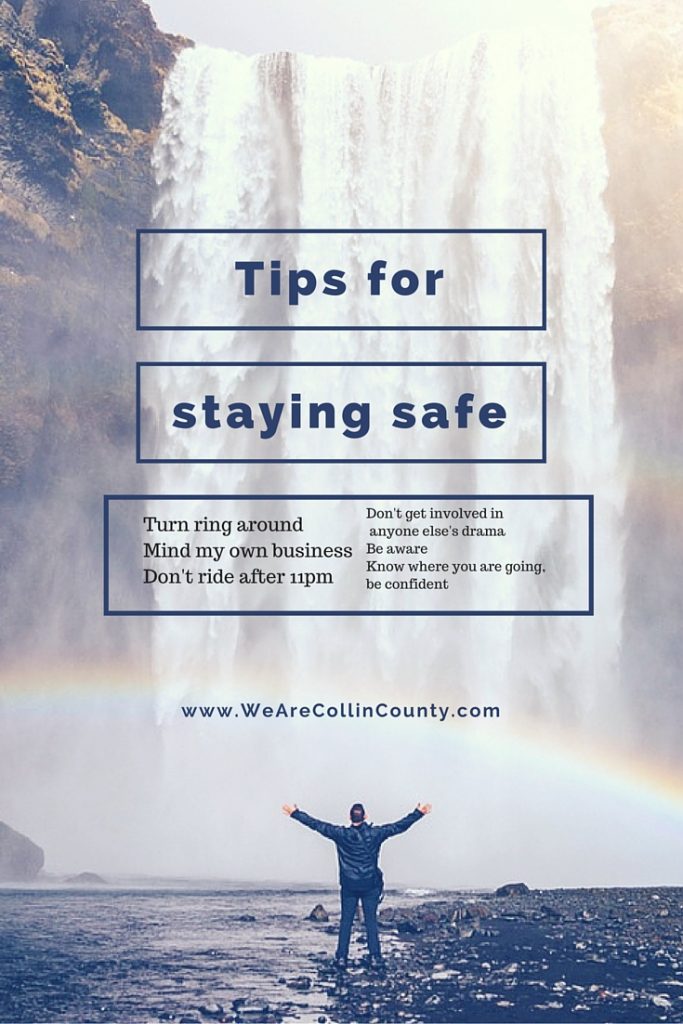 Want more adventure?
(click on the pic)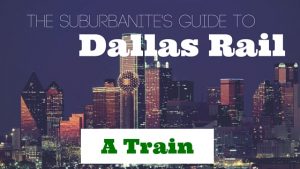 What questions do you have for me?