Disclosure of Material Connection: Some of the links in this post may be "affiliate links." This means if you click on the link and purchase an item, I will receive an affiliate commission. Disclosure in accordance with the Federal Trade Commission's 16 CF.
This article contains some affiliate links, meaning that if you make a purchase through these links, I may earn a small commission (at no extra cost to you!). Thank you for reading!
Beaver's Bend State Park
Ready to hit the trails; hike amidst the towering pines, trek through the rippling creeks and experience Oklahoma's diverse terrain and outdoor wonders?
Beavers Bend State Park is located in the mountainous region of southeast Oklahoma along the shores of Broken Bow Lake and the Mountain Fork River.
It might just be one of our favorite places for adventure, beautiful scenery and plenty of activities inside this state park which was only 2 hours and 38 minutes from our alley to the front gates of the park.
Alright, alright, there was one stop at Starbucks so it was 2 hours and 48 minutes.
Make sure to wear your hiking boots (good shoes matter), camelbak, cooler and a change of clothes and then point that GPS towards southeast Oklahoma.
Also, here are a few of the things we always have for adventures.  Keep in mind, we like to invest a little more into quality gear and products because they'll last years and years longer than others.   Its especially important when it comes to shoes, proper footwear really makes a difference in the experience and in keeping you safe.
Here's out packing list ⤵️
Beaver's Bend State Park
If you're looking for a mini-escape just outside of the DFW area, I cannot recommend checking out the McCurtain County area of Oklahoma enough! Home to Beavers Bend State Park, Broken Bow Lake, and Ouachita National Forest, this is one area that is just full of natural beauty, peace and calm.
Its a place that really helps us stay focused on the basics.
If you haven't been yet, I strongly recommend taking a long day trip or planning at least one overnight in the area.  Once you get there, you will not want to leave.  If you've been, you totally get it.
But for now, here's our trip recap and feel free to ping me for any questions over on the page.
We pulled up to the Nature Center (about 3.5 miles into the park) to check in to our pet-friendly cabin, let the dogs stretch their legs, take a quick hike and then have a picnic under one of the pavilions.
This is the "command center" of the state park.
There are indoor bathrooms, maps, water fountains, people to help guide you and a good starting point for your adventure.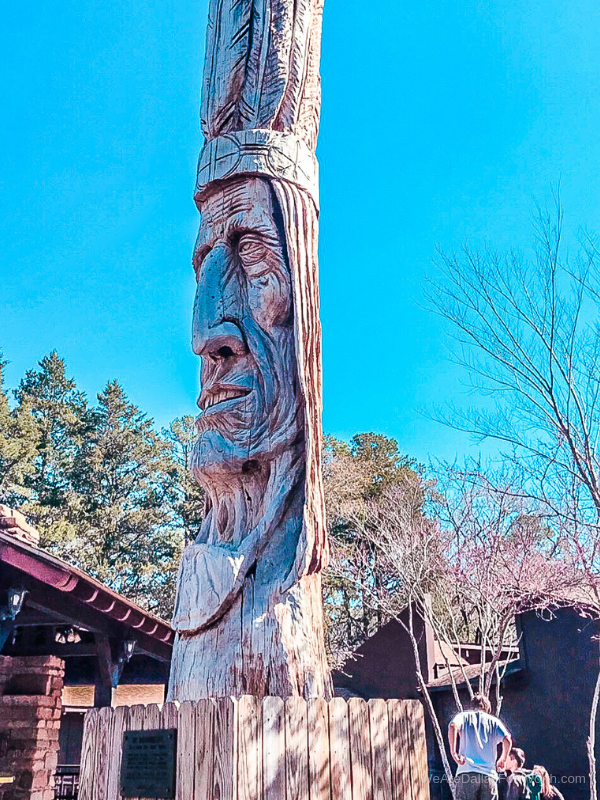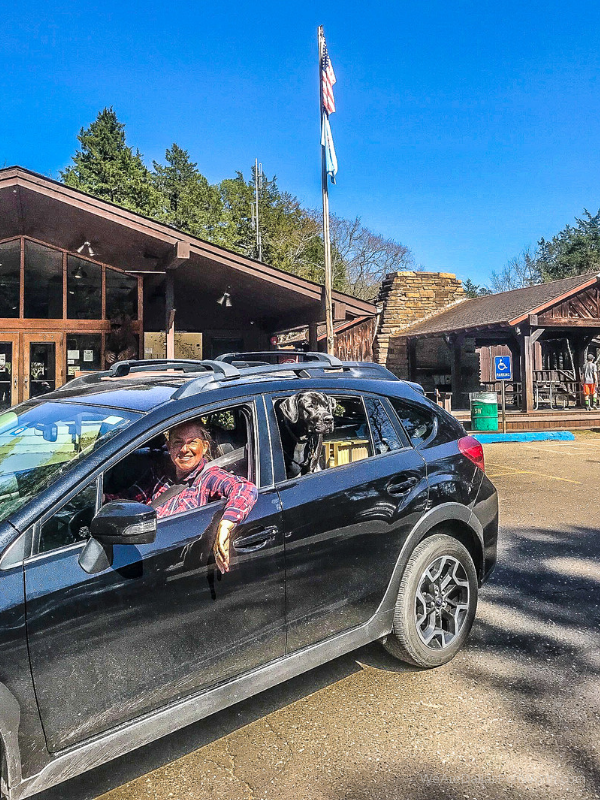 We took our first trail here near the nature center (spoiler: it was super awesome).
Our first trail had a penny!
That's a good sign, right?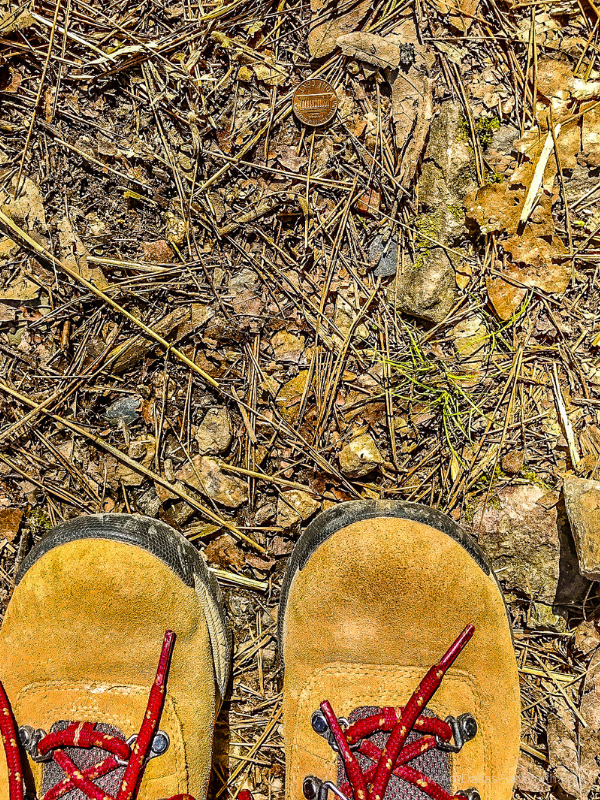 The trail ran along the creek, over bridges, uphill, downhill and it gave us a moderate 3-hour hike to soak up nature.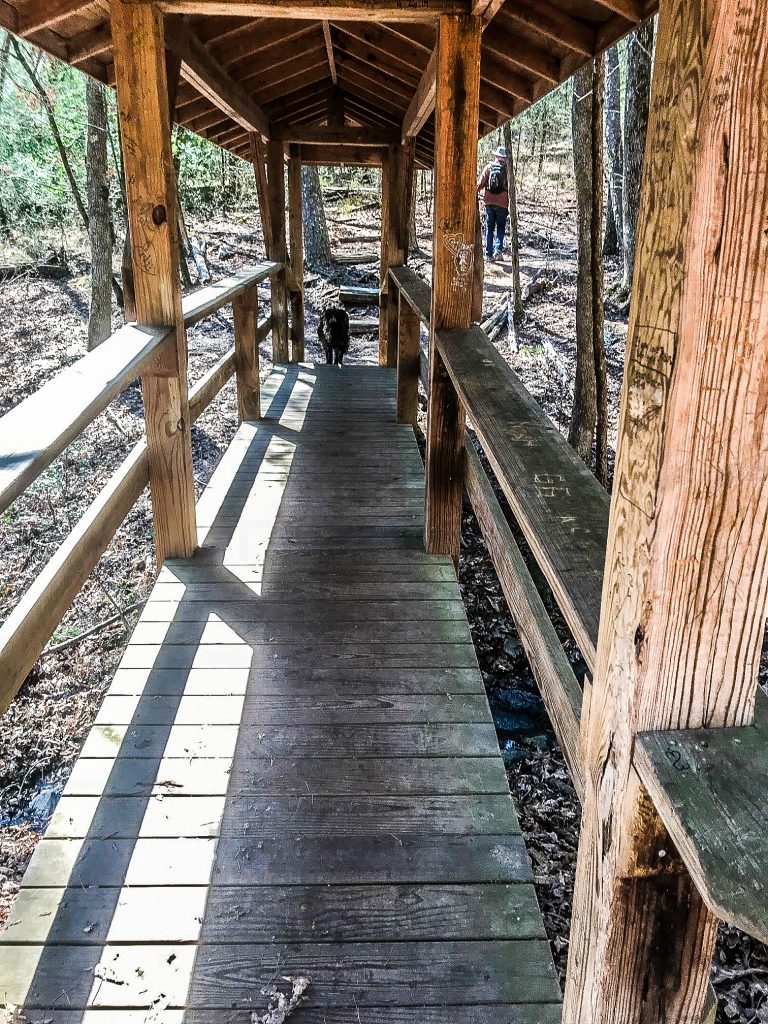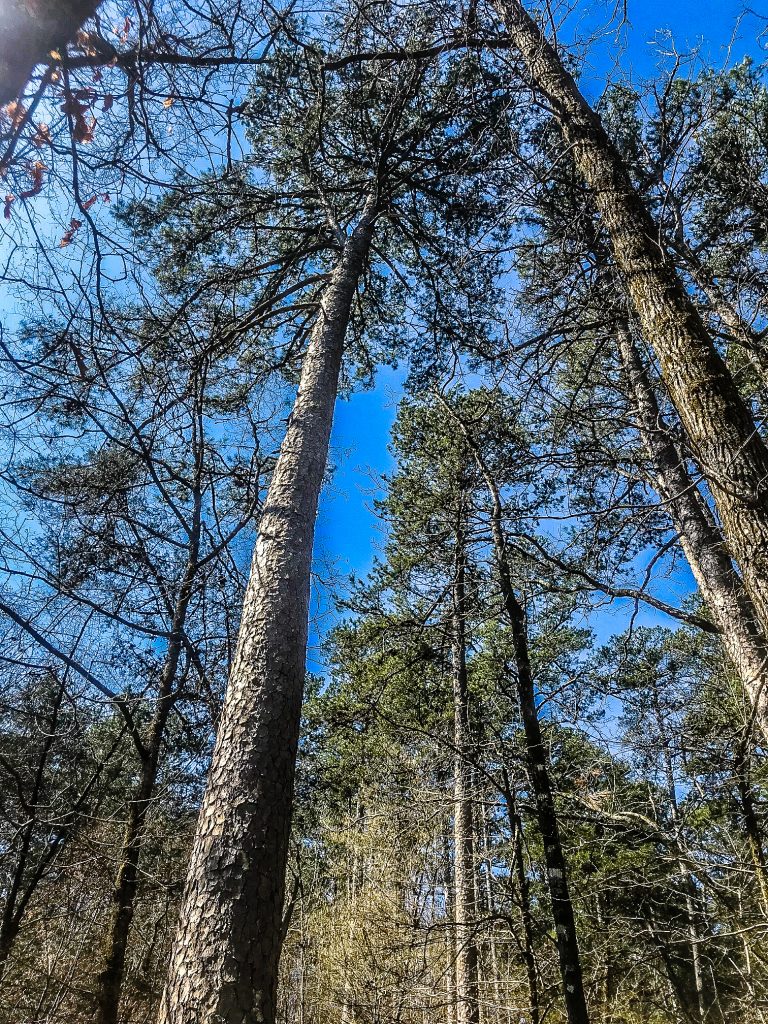 Come to the woods, for here is rest. There is no repose like that of the green deep woods. Sleep in forgetfulness of all ill.     

-John Muir
This was our first time to stay overnight in the park and that's because we were able to reserve a 🐶 pet-friendly cabin!!
We were sooooooo excited to check into our very own cabin so we could really set up a base camp and dive deeper into the beauty of this State Park.
For those of you who have a dog or multiple dogs or multiple BIG dogs like our family, overnight stays are our biggest challenge.
When we discovered that the pet friendly cabin was available, it was as if we won the lottery.
It meant we could stay longer, finally find that inner peace I had been searching for for so long (this huge nature spot is so calming), wash up because we feel as if we are covered in slobber and fur on all family trips, stay inside the state park,
We could also go out to eat alone with out any (fur) kids.
Just like real parents, we love our kids, and its all we talk about at dinner but its nice to leave them at home. Haha! 😂 Can anyone relate to this?
This also meant we could make our own coffee in the morning and truly go deep into our relaxing state of mind.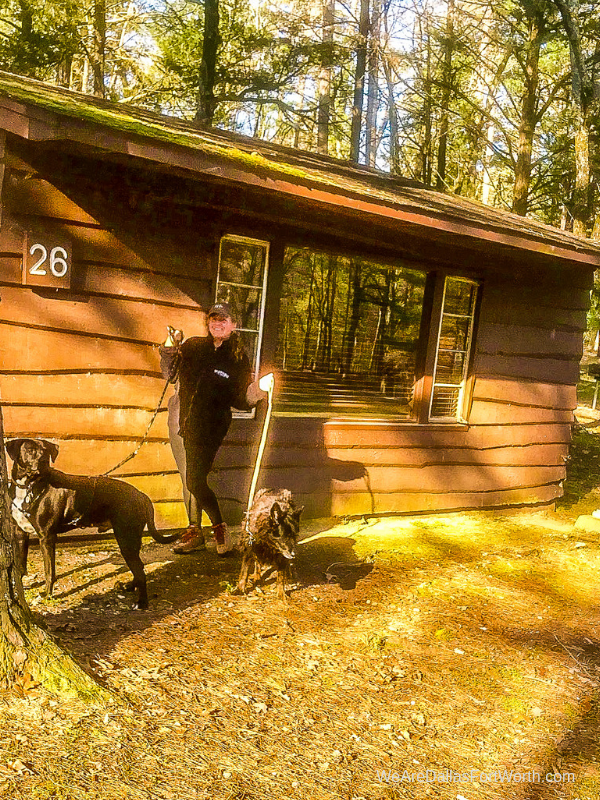 The cabin was super spacious!!
We had a living room with a pull out couch, 2 rockers, a table, full kitchen with some supplies for cooking such as pans and dinner ware. Our bathroom was stocked with toiletries and towels (we had brought our own bedding, towels and toiletries but didnt need it). And finally a separate bedroom with a door that could be locked.
And another video of Beavers Bend State Park
We were in a cabin . . in the woods.
Which was lovely during the day but a little spook at night.
So all doors locked. 😂
I've seen that movie soooo ummmm yeah  =)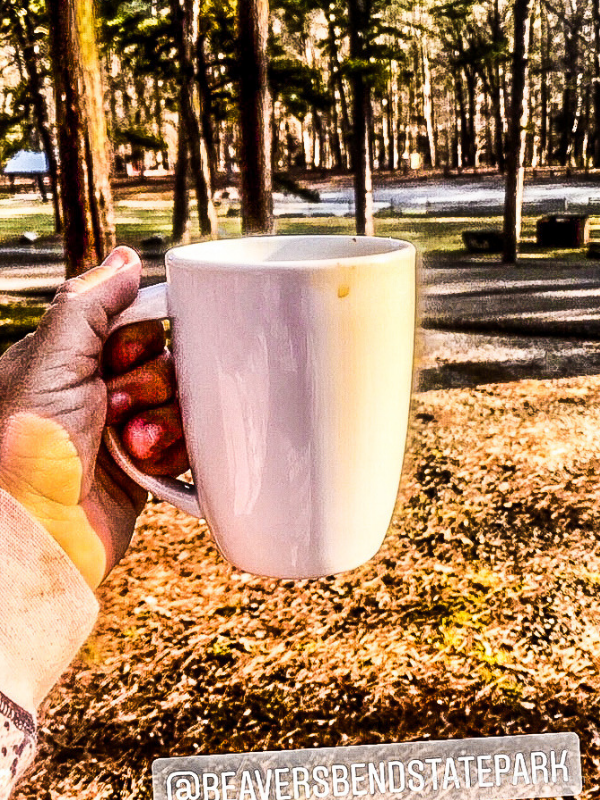 One more thing that surprised us: Central Heating and Air.
Holy guacamole!
Within minutes of entering the peaceful cabin, Brian and I were discussing returning for a full week's stay.
The area resides around 2 main towns: Broken Bow & Hochatown which are beginning to build up with many activities to do such as putt putt golf, go karting, distilleries, wineries . . . and our favorite – BEER 🍺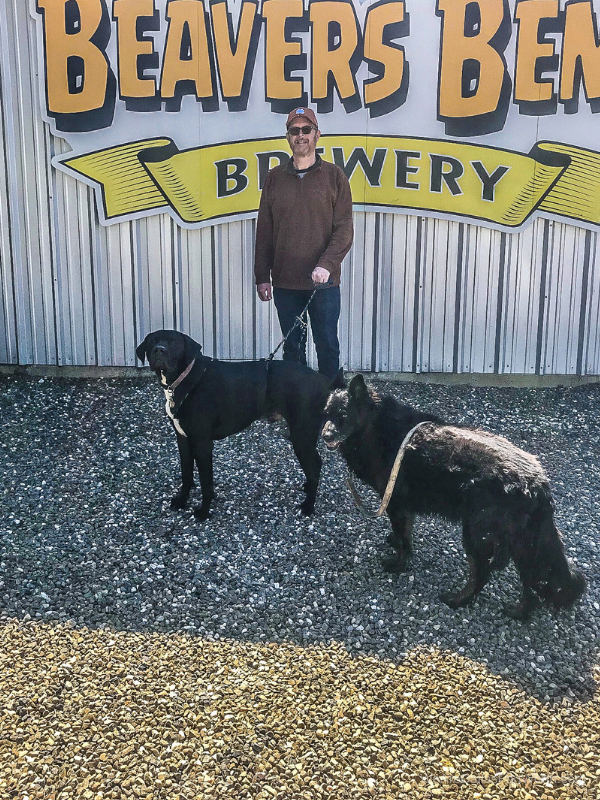 The area has 2 breweries.
One is dog friendly and the other is not.  Probably because its more enclosed than this one featured here – Beavers Bend Brewery.
It had a nice deck, super friendly staff and area in the backyard for games.  Totally Austin-esque.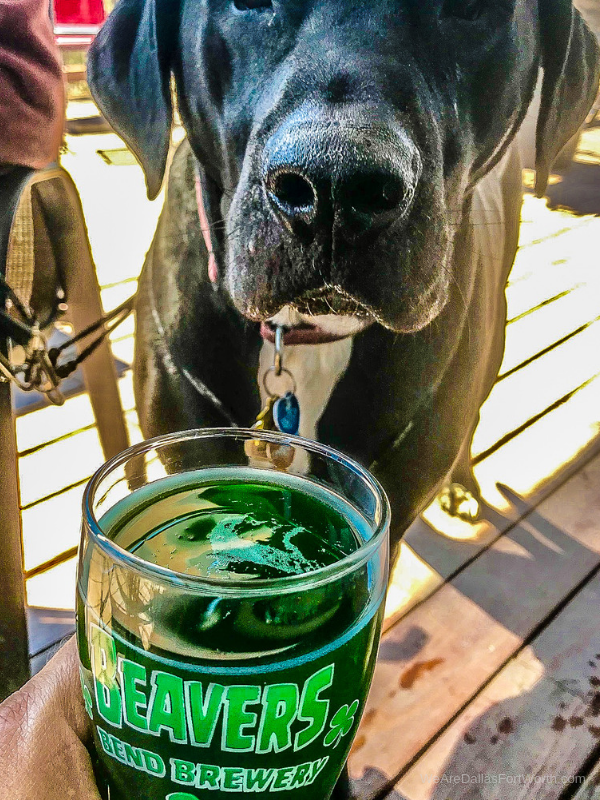 Where to eat?
We spent most of our time in the cabin preparing meals or Hochatown.
Hochatown was our poor man's Breckenridge and absolutely amazing!
The town gives off that Colorado vibe, without the insanely long trip. Hochatown has beautiful structures, decks, surrounded by enormous trees and lots of outdoor seating.
Grab pizza at the uber popular Grateful Head Pizzeria and you will leave with a full belly.
Keep in mind, that this is the most popular place in town and this restaurant gets busy!!! Its got a huge bar, outdoor deck and lots of indoor seating.  And its even dog friendly!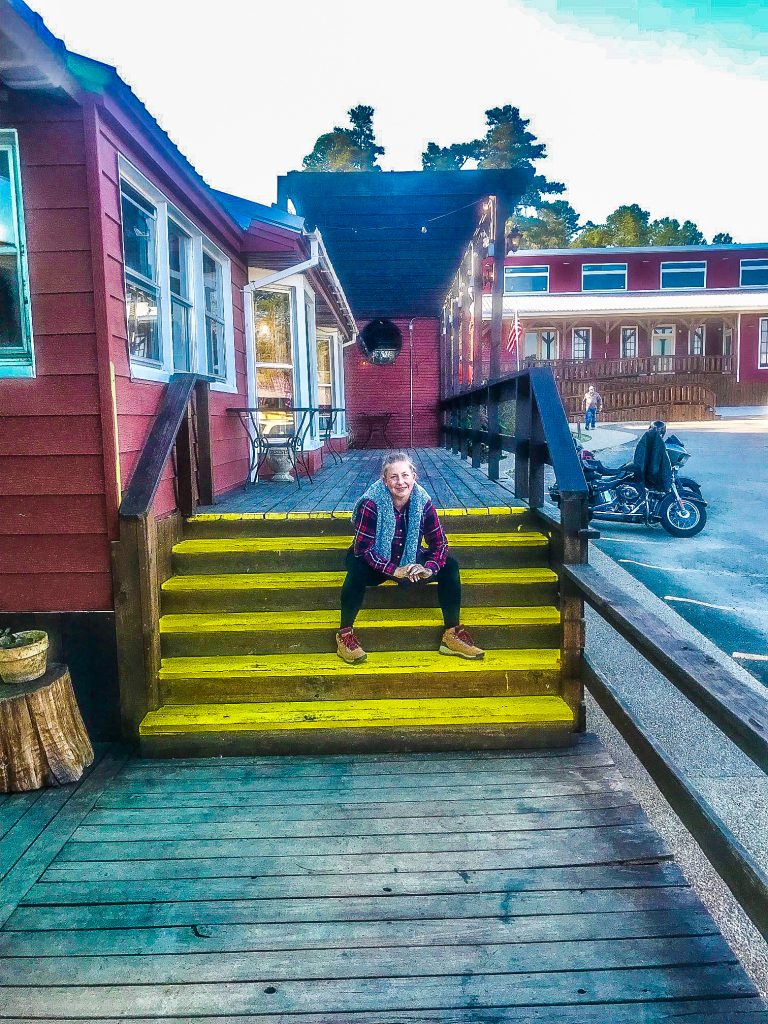 If you are looking for comfort food, head to Blue Rooster.
This one is also dog friendly and they insisted on refilling our dog's water bowl as many times as we needed.
Our pups were exhausted and looked kind of hopeless. 😂 🐶
They are really good at getting whatever they want (including the remainder of this ice cream).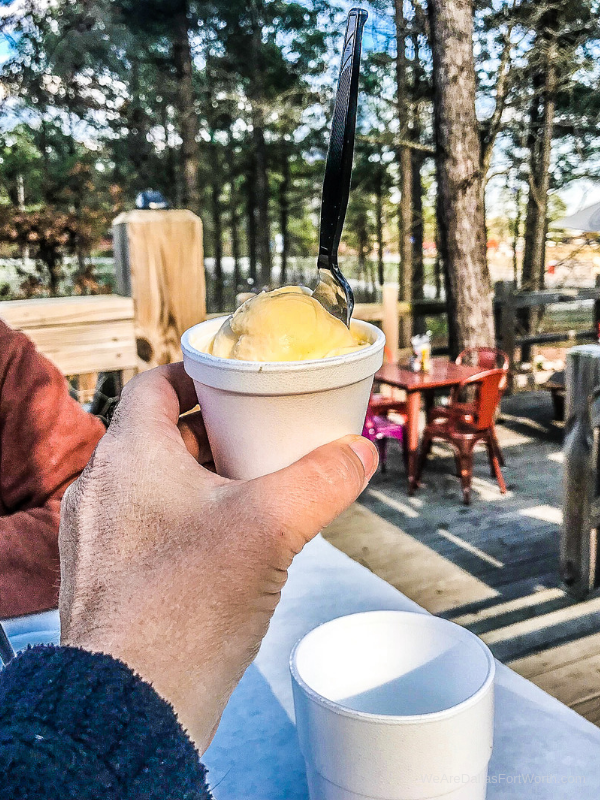 Back inside of the park, we could continue to enjoy views like this ⤵️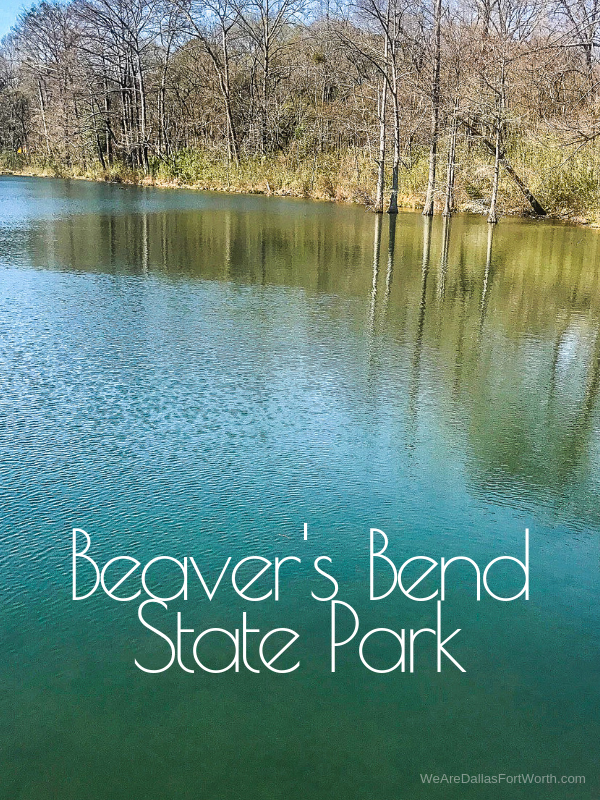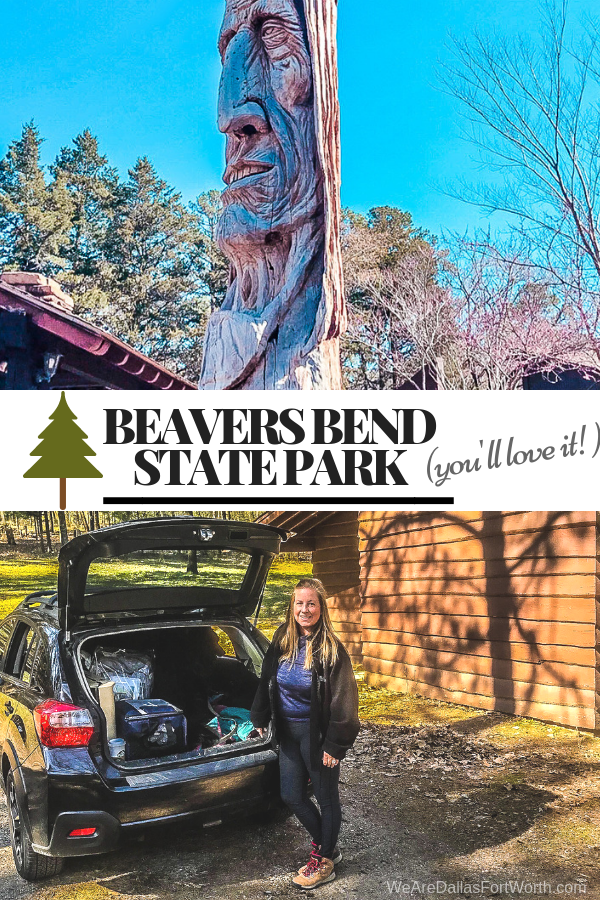 Dutch is always ready to seize the day!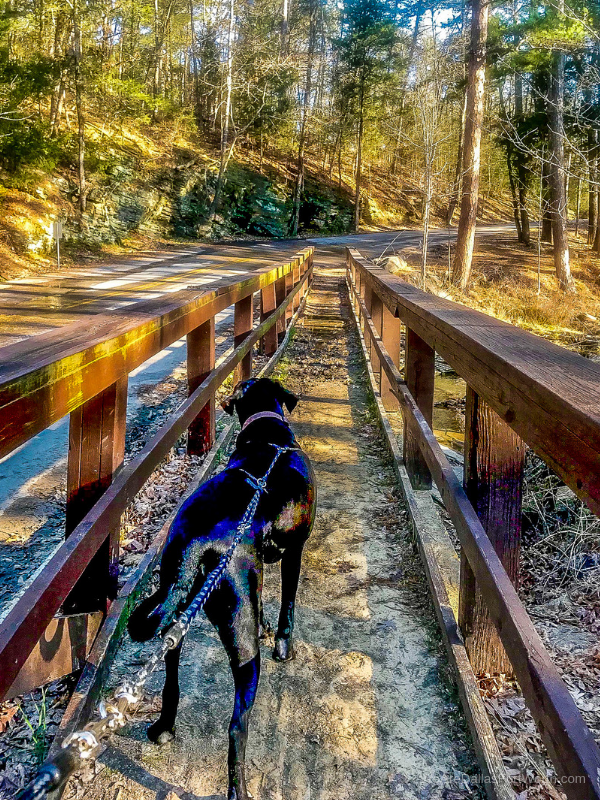 The park is a kid's wonderland.  Pictured here is a popular fishing spot.
But the park also offers kayaking, canoeing, paddleboats, horse rides, pony rides, a train ride thru the forest, festivals, biking, camping, hiking, creek walking, jet skiing, swimming, BBQing and whatever else you can find.
There is also an ice cream shop, pizza shop, restaurant and market inside the park.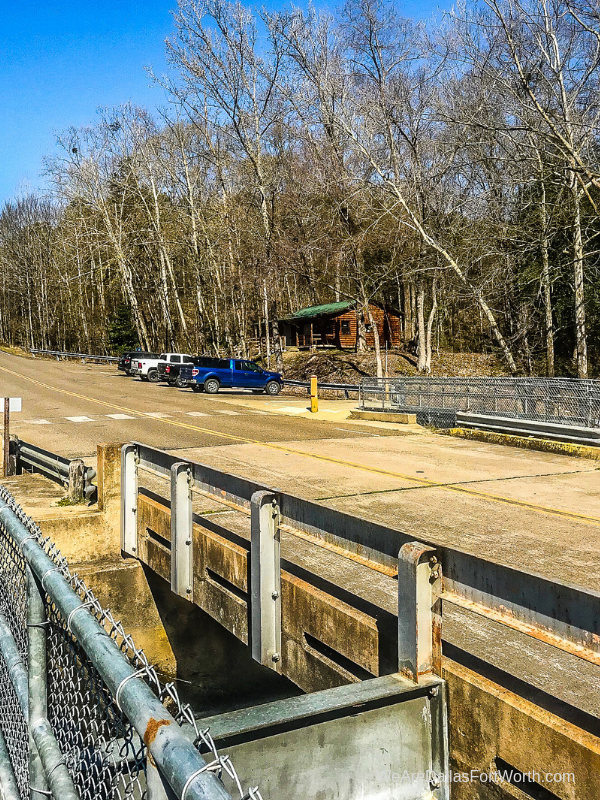 One of the last trails we hiked, which we spent about 6 hours on, is the Lodge Trail.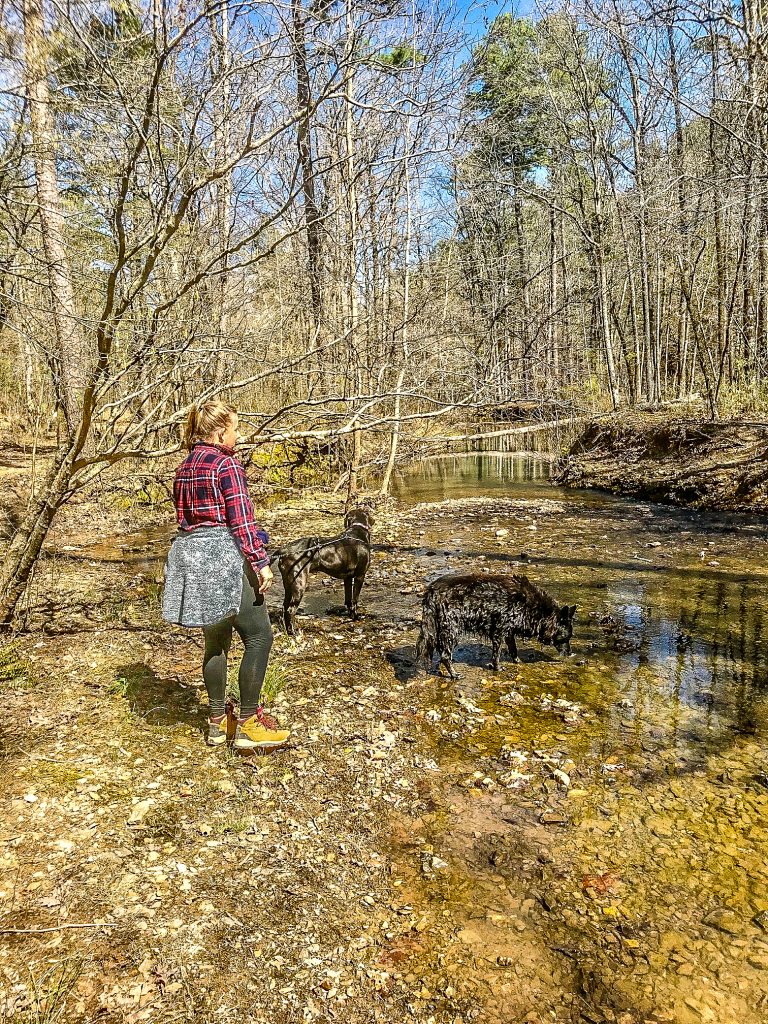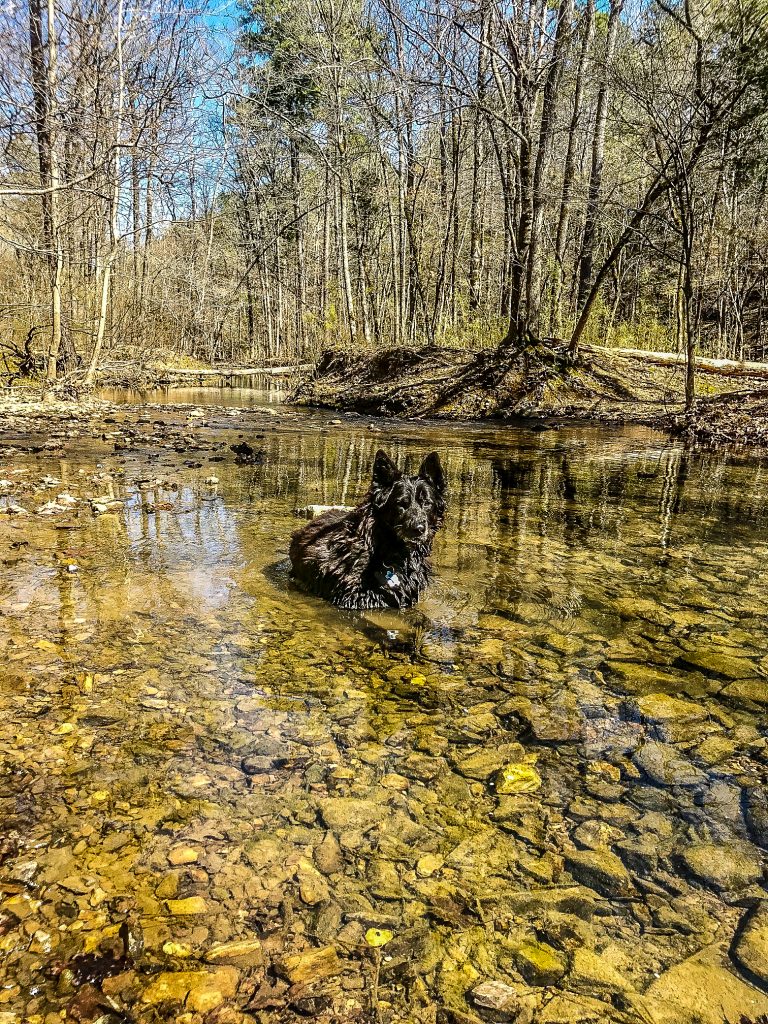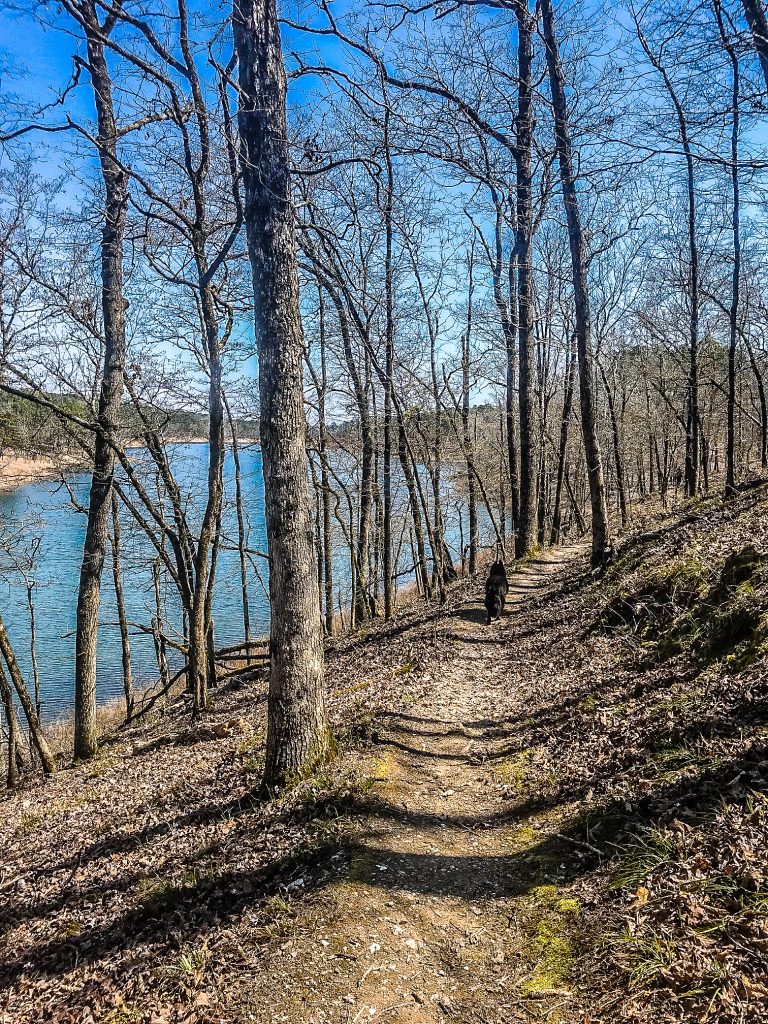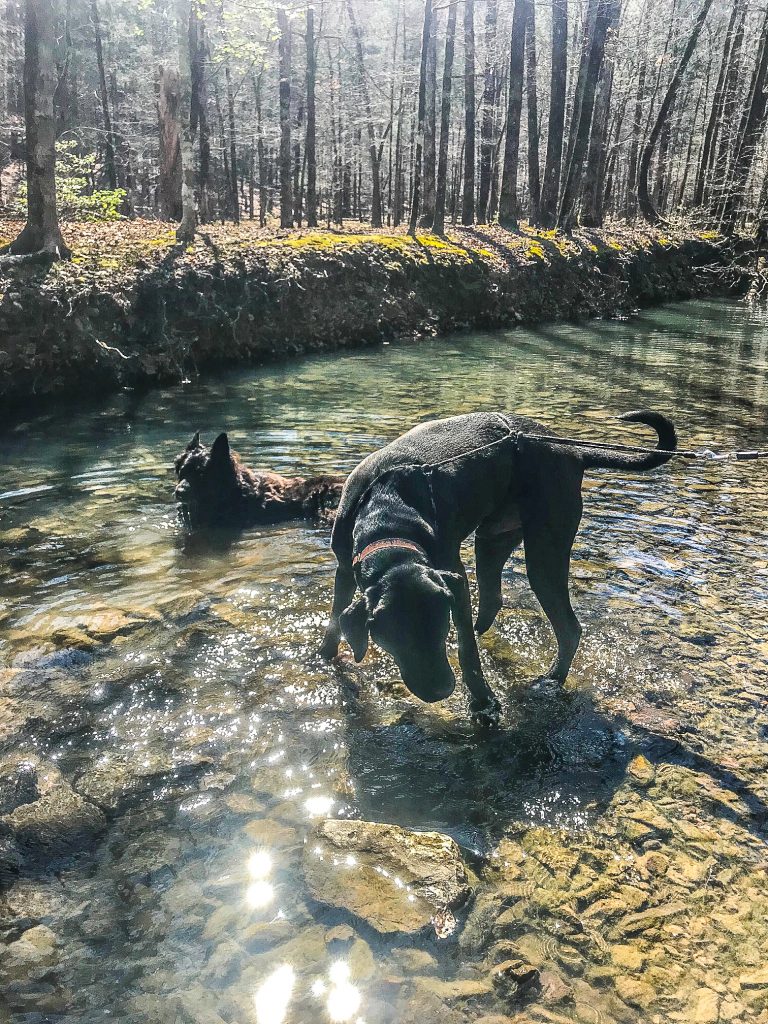 With 2 rescues of Miss Bowden, who decided to hike down the cliff into the lake . . and then realized she could not get back up the trail without assistance.  This hour detour left them thoroughly exhausted.
Finally!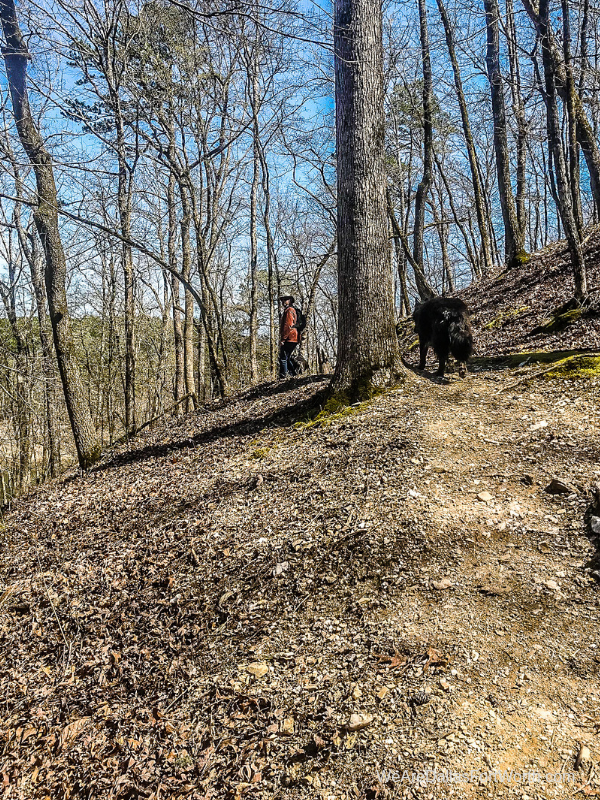 If you have kids that you are trying to help burn off some energy, you'll want to try this trail.
Sleepy kids in the car is the goal, right?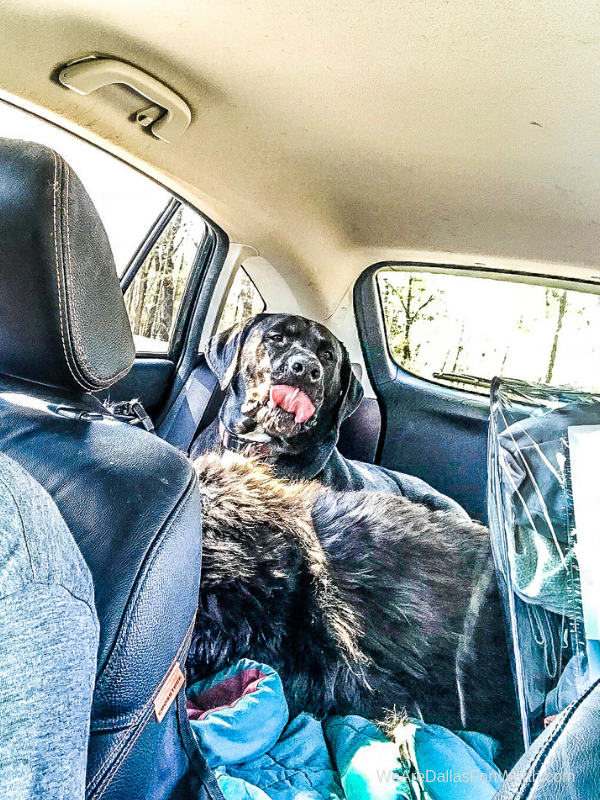 Miss Bowden was only hunting for her bed, LOL!!
She did not understand how any of this was a vacation.
So spoiled 😃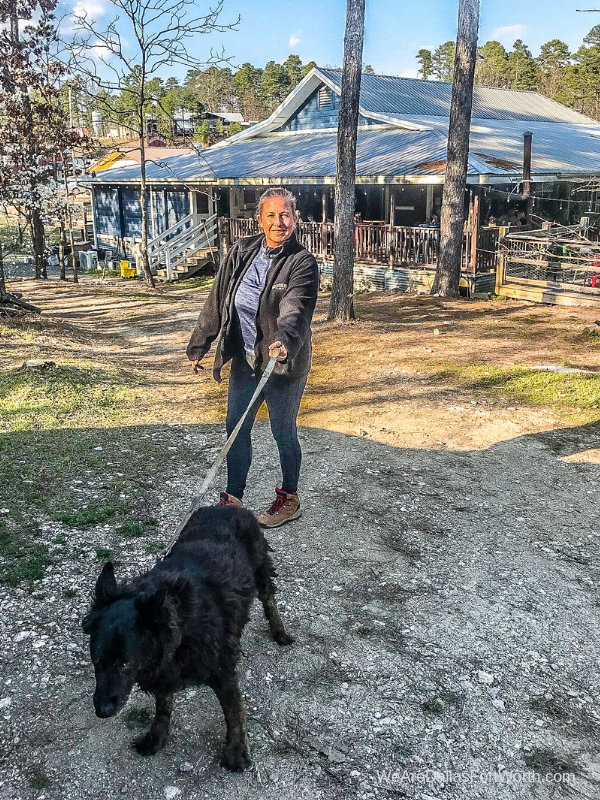 And alas!
The morning after we returned from our trip to Beaver's Bend, no one could seem to roll out of bed.
Mission accomplished!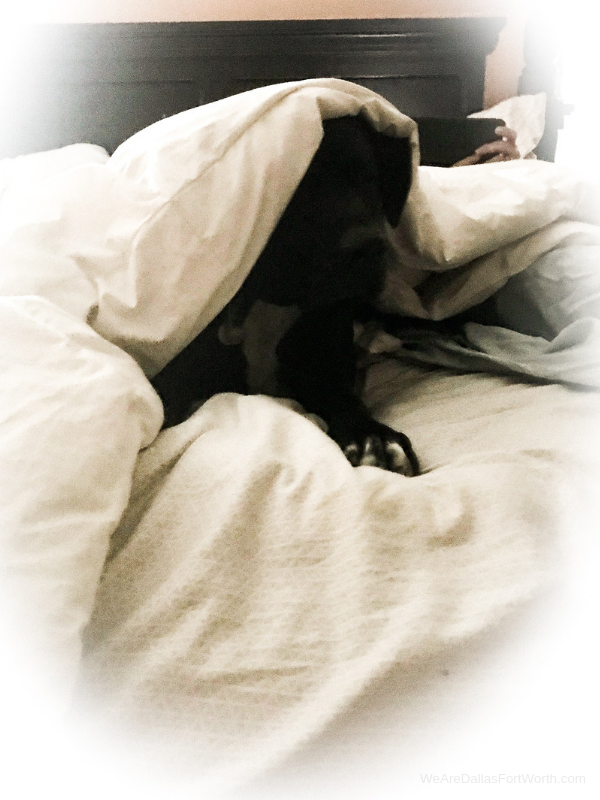 Have you been to Beaver's Bend State Park yet?

You might also like: