Disclosure of Material Connection: Some of the links in this post may be "affiliate links." This means if you click on the link and purchase an item, I will receive an affiliate commission. Disclosure in accordance with the Federal Trade Commission's 16 CF.
While Dallas is known for its restaurants and shopping, it doesn't take long for me to find the fun and unique pleasures surrounding us like how to roller skate in Dallas.
Case in point, roller skating.
My friend and I have been hitting this place up almost every single Tuesday night and having a total BLAST 😄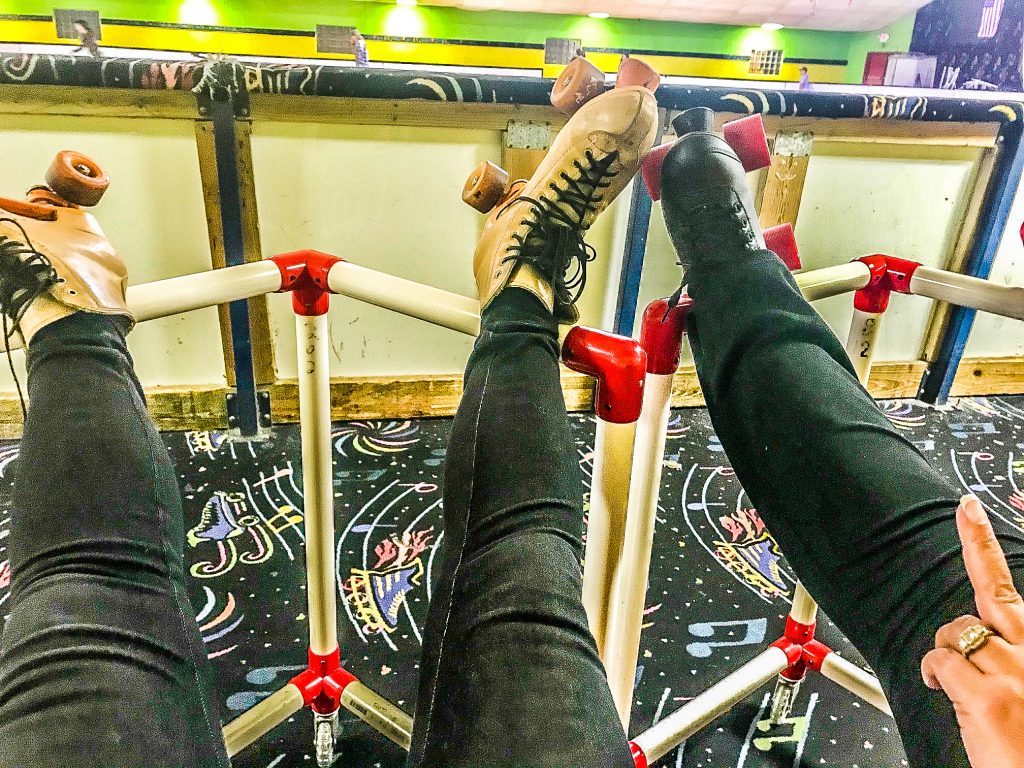 Roller Skate in Dallas
Yes! I found my inner child at Thundbird Roller Rink in Plano! Okay, okay, its never been that much of a struggle for me.
Where time has stood still, in the best way, to transport this child of the 80's right back into that lovely decade.
I mean, look at that carpet, how fun!
We have found that the best night is Tuesday night otherwise known as Cheap Skate night.  Yep, Tuesday from 6 – 8pm you receive admission + skate rental for $4.
If you need a walker, which I highly encourage, then add on another $4.  Totally worth it! And totally fun!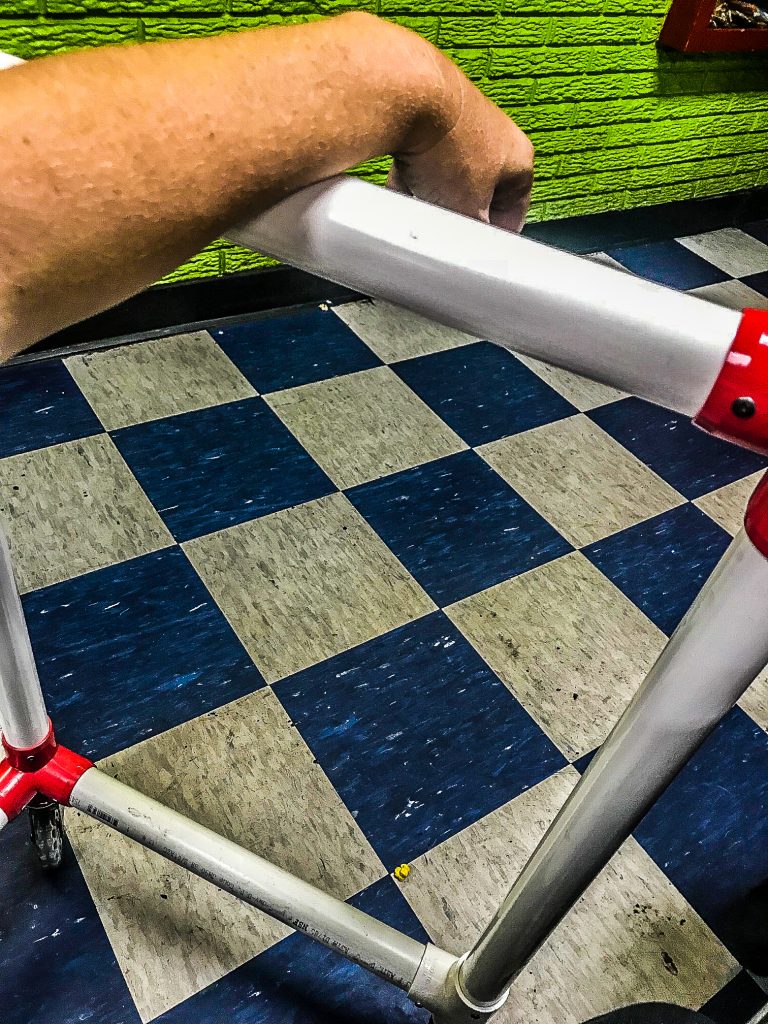 Look at these beautiful skates!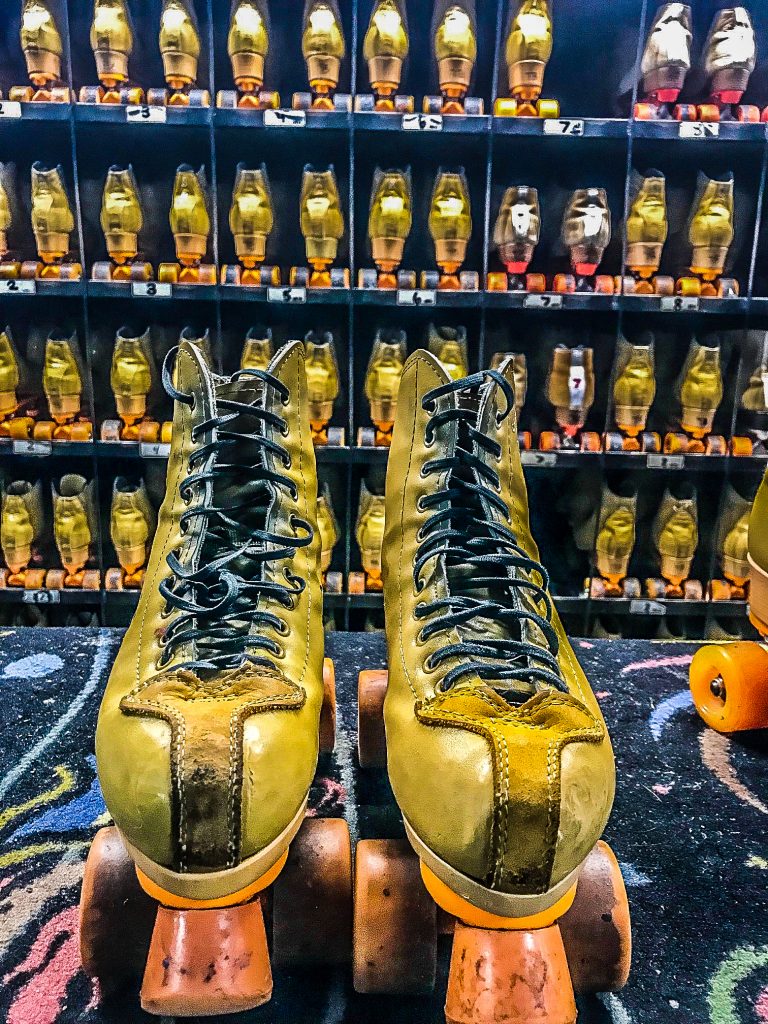 Without a doubt, rollerskating in Dallas is one of the best places to be on a Tuesday night to skate your cares away. Thunderbird Rollerrink is a total hole in the wall skate place where the music is jammin, the snacks are cheap and the people are friendly.
When you're looking for a unique Dallas night out, roll right up to Thunderbird Roller Rink.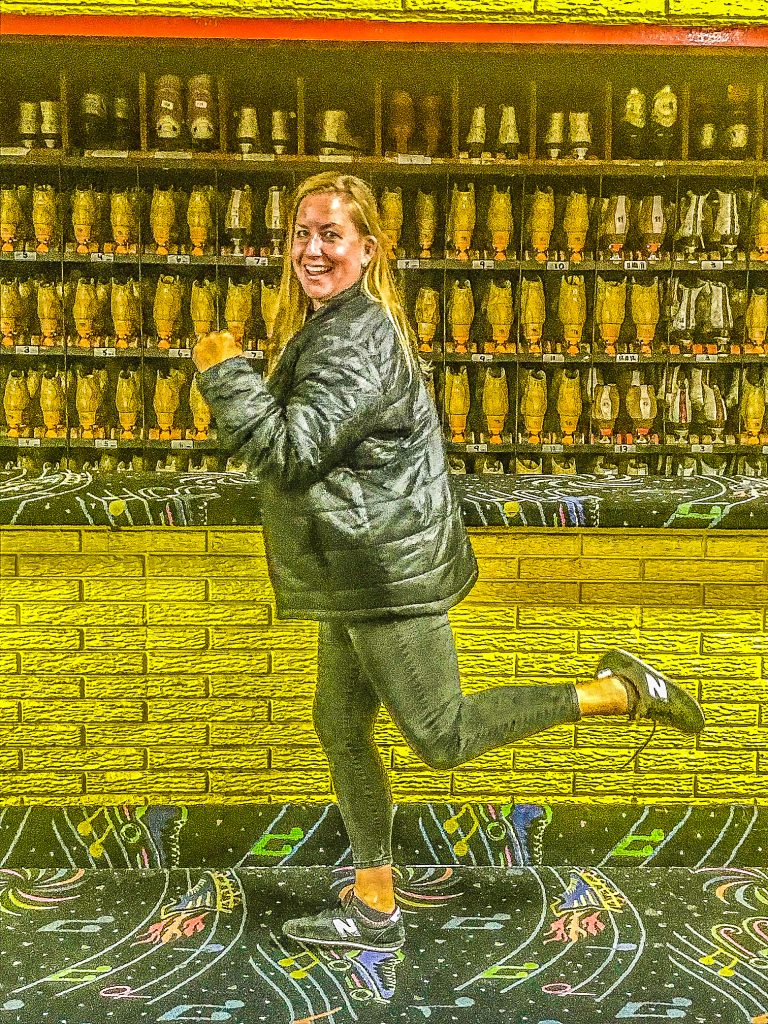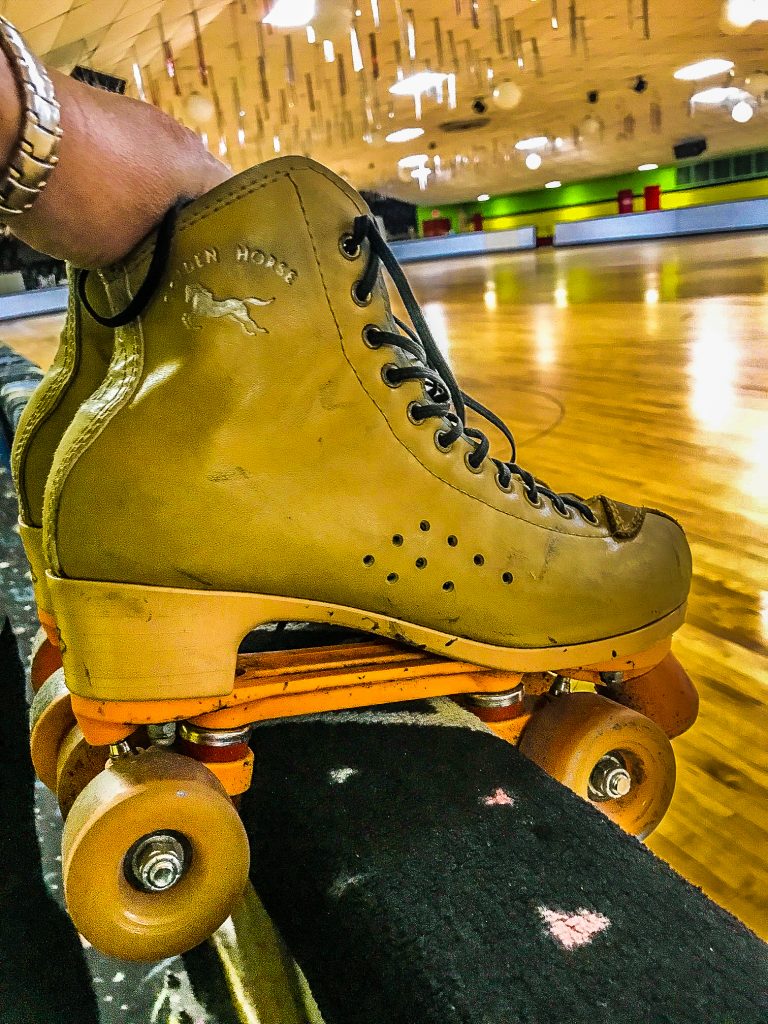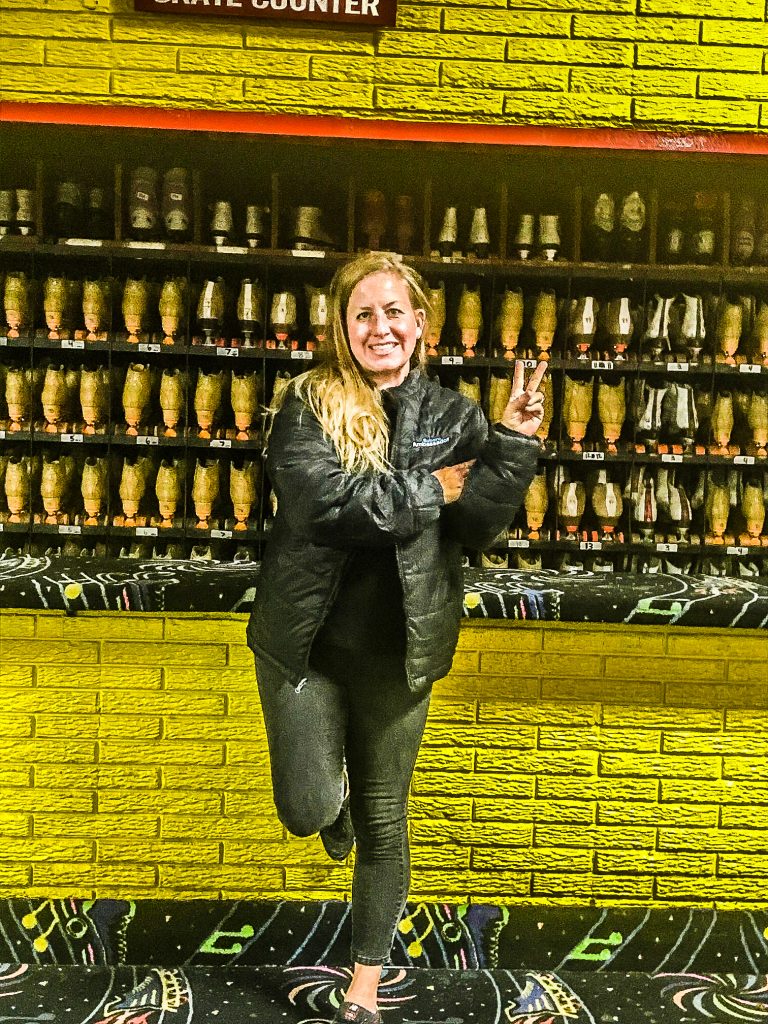 P.S. Did you know that roller skating burns 600 calories per hour??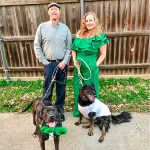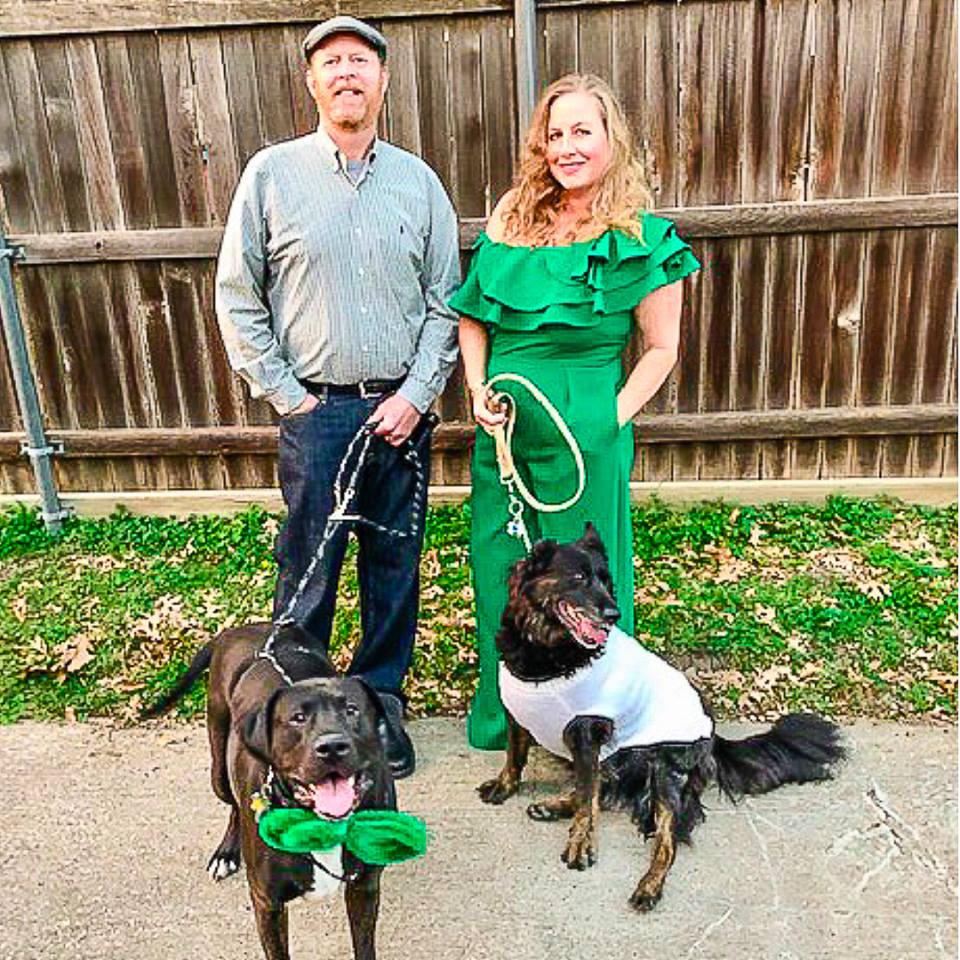 Interested in working with Becca or being featured here on the website, start here
She helps local businesses in DFW and many larger businesses looking to tell a story to the readers of Dallas. Her work entails copywriting, content marketing, blog campaigns, email marketing, social media, coaching and consulting.
This article contains some affiliate links, meaning that if you make a purchase through these links, I may earn a small commission (at no extra cost to you!). Thank you for reading!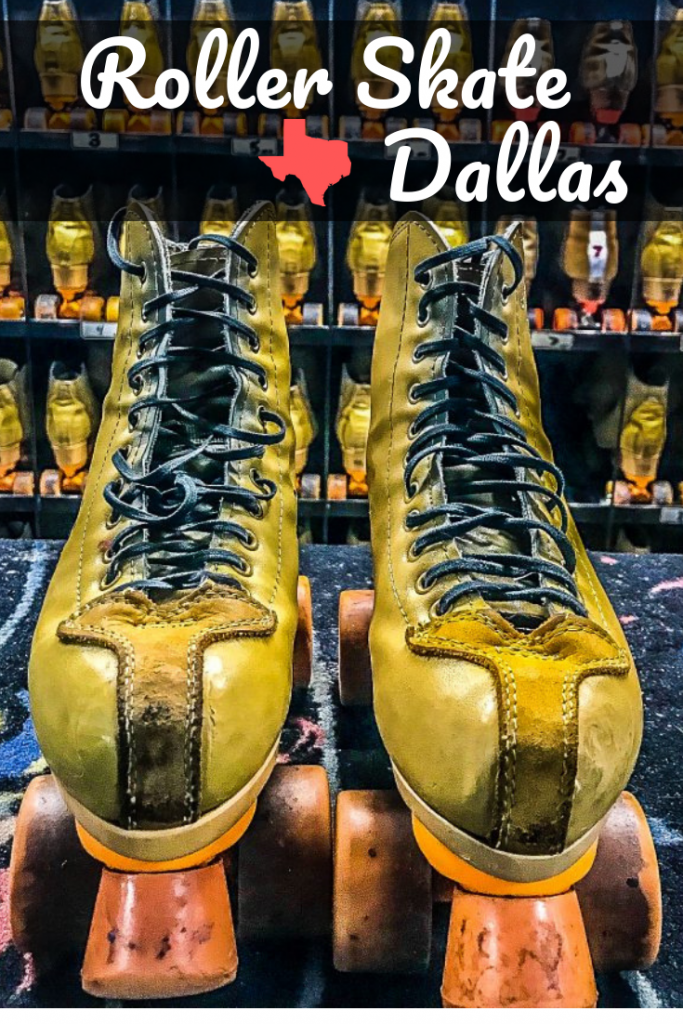 You might also like: